ILM Level 5 Certificate in Coaching and Mentoring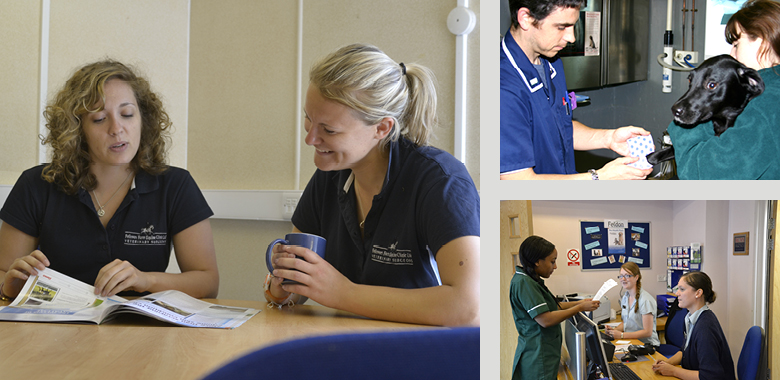 Open All | Close All
Be the best coach/mentor you can be by nurturing talent and growing your team
Awarded by the
Institute of Leadership & Management
, this professional qualification is designed to develop your capability to influence, guide and develop those around you through the power of coaching.
This blended learning course offers a combination of online learning and study days allowing for home study with regular tutorial support and college-based lectures on key topics.
You will learn to grow talent and encourage personal growth and responsibility for the benefit of your organisation.
Entry requirements
There are no formal academic entry requirements to undertake this programme. However, you should be working in a role where you are involved in coaching and mentoring other members of staff.
Membership of the Institute of Leadership & Management (ILM)
As a student on this programme you will receive free studying membership with the
Institute of Leadership & Management
which will give you access to a range of invaluable tools and resources. Studying memberships lasts for the length of your programme or a minimum of six months.
Free resources include:
Learning Zone: an online toolkit with access to hundreds of management e-learning materials
Resource centre: browse and download thousands of management books and magazines
Business book summaries: overviews of more than 700 top business books
Edge online: the latest management news and exclusive articles direct to your inbox
Networking and events: specialist management events held across the UK and Ireland
Course content
You will undertake the following units:
Understanding the skills, principles and practice of effective management coaching and mentoring
In this unit you will look at the differences between, and the benefits of, coaching and mentoring; communication skills and overcoming potential barriers to coaching and mentoring; effective coaching – learning styles, models and behaviour; responsibilities of the coach/mentor in remaining ethical and non-judgemental and setting personal boundaries; reviewing and evaluating coaching and mentoring techniques.
Undertaking management coaching or mentoring in the workplace
This unit will look at action planning and goal setting; SWOT analysis and reflection; coaching/mentoring tools and techniques; relationship building; feedback and monitoring progress.
Reviewing your own ability as a management coach or mentor
You will evaluate your practice as a coach and mentor by completing a reflective diary, personal SWOT analysis, look at feedback collected from others and produce an action plan.
Assessment
You will complete three written assignments, a reflective diary and evidence a minimum of 12 hours of recorded coaching and mentoring.
Location
You will be required to attend study days at our Huntingdon centre.
Attendance
Online lectures and tutorials augmented by case studies, self-directed research and attendance at study days. This method of learning allows for personalised, flexible study and the opportunity to work with your tutor and share experiences and ideas with fellow students.
Course length
Start dates
Study days
You will attend two study days at our Huntingdon centre.
Progression and career opportunities
On completion of this course you should be able to confidently and effectively mentor and coach others.
You may wish to continue studying to a higher level in coaching or undertake a related qualification such as the Level 5 Certificate in Leadership and Management which will prepare you for senior management positions.
A professional coaching qualification will stand you in a strong position when applying for future jobs.
Fees
Please note that course fees listed below apply to courses starting before the 1 May 2017. Fees for courses starting on, or after, 1 May 2017 will be published in due course.
We offer two different payment options; our 'Annual Fee Scheme' or our 'Pay as You Learn' monthly payment scheme. Details on both of these payment options can be found here.
Sources of financial help can be found on our student finance page.
Before making any financial decision it is recommended that you seek advice from an independent source, for example the Money Advice Service.
The differences in course fees reflect the level of funding that is available as a result of government policies and priorities. These may be the result of age, employment status, previous education achievements or location for example, and are outside the control of The College of Animal Welfare.
Special TP/Head Nurse Congress and CAW clinical coach offer – All 2015/16 TP/Head Nurse Congress delegates and CAW clinical coaches (those in CAW TPs or supporting CAW students on placement) can sign up to this course for a special price of just £950 (or £105 per month) plus £129* awarding body fees!
£1,250 or £140 per month on our Pay as You Learn monthly payment scheme plus £129* awarding body fees.
These are current fees and may be subject to change
* Awarding Body Fees are recharged at cost and may be subject to change.
How to apply
To apply for this programme, please visit our
course applications page
and fill out and submit your details. You will then be contacted by a member of our administration team with full application instructions.