TP Congress
Monday 19 and Tuesday 20 March 2018
TP Congress, sponsored by VN Times, is a unique conference aimed at clinical coaches wishing to develop the key role they play in the professional development of their students.  The conference has continuously developed year on year and, as such, has developed into the largest event of its kind, dedicated purely to supporting clinical coaches in practice.
This year's event will include lectures on mental health support in the workplace, resilience, and leadership and coaching skills; as well as practical sessions on the Nursing Progress Log (NPL) and OSCE success.
We have secured a variety of leading speakers from both inside and outside of the veterinary profession to keep this years' agenda fresh and current, so come along to listen and learn!
TP Congress is also an RCVS- recognised clinical coach standardisation event and can be counted towards Continuing Professional Development (CPD) hours. Furthermore, it is an excellent opportunity to network with fellow delegates and speakers from the veterinary field in attendance.
Furthermore, due to the fantastic feedback we received about last year's venue, we are returning to the wonderful Whittlebury Hall Hotel and Spa right next door to the historic Silverstone racetrack. Onsite accommodation is available for those looking to stay overnight, and a discounted room and evening meal rate is available for TP Congress delegates. We look forward to seeing you there!
What people thought of TPC 2017:
I found the congress reassuring and informative and I will now go back and find pleasure once again in my role as a clinical coach after listening to peers and specialists alike. Thank you so much for a confidence boost, priceless
My first congress. Fully enjoyed it.  Nice range of topics covered in a lovely venue.  Lots of helpful information and lots to take back with me
Lectures really relevant, more of the same next year
Download the agenda (PDF)
Day One - Monday 19 March 2018
RCVS: Addressing issues and driving change
Julie Dugmore RVN, Director of Veterinary Nursing, Royal College of Veterinary Surgeons
The Royal College of Veterinary Surgeons (RCVS) will be looking at the challenging ambitions and stretching objectives that address the big issues affecting today's veterinary teams. Whether that's playing more of a global role following Brexit, the importance of embracing new technology, or the pressing need to consider culture change within the profession to ensure it continues to grow and learn.
The Veterinary Defence Society Ltd: Getting help in the veterinary profession
Kirsty Sturman BSc Hons, MHFA, DISC accredited, Training Advisor, Veterinary Defence Society
We have all heard of the Veterinary Defence Society (VDS) but what exactly does it have to offer and how do you best access and utilise the services in times of need? As well as discussing what help is available, we will also look at team communication and the consequences of ineffective communication, in regards to preventing an allegation or claim being brought against you or your practice in the first place.
Surviving or Thriving?
Debbie Frost RVN Cert Ed Dip Couns, Group Trainer and Mental Health Support, Medivet
Whether the workplace is small or large, a mental health issue not only affects the individual, it can have an impact on the whole team. The stigma associated with mental illness will be a barrier for most, not just to accessing mental health services but to even discussing the topic in the first place. This session will look at the common signs of mental health problems, how to have that "difficult" conversation as painlessly as possible, accessing external sources of support and some tried and tested ways you can help on a practical level.
The Nursing Progress Log: Challenge your creativity!
Hilary Orpet MScVetEd BSc DipAVN(Surgical) FHEA CertEdDipCABT(COAPE) RVN and Andrea Jeffrey DipAVN(Surgical) RVN
RCVS VN Committee Members
This session will begin with a look at what is new and different with the Nursing Progress Log (NPL). Following this, delegates will take part in a practical workshop with scenarios that will challenge our thinking and creativity, and encourage both team work and blue sky thinking. You will come away with new and fresh ideas and a new approach to problem solving.
Lead by Example
Anne-Marie Svendsen Aylott MRCVS, Leadership Coach, NLP Master Practitioner, Purple Cat Coaching
One of the key roles of the clinical coach is to set the example for your students and for those around you. During this talk, you will look at the neurological basis for why setting the example is so effective and highlight key indicators for where we need to improve. You will also gain practical tips and hints on how to make your example more impactful - on everyone!
Happy Hour
Day Two - Tuesday 20 March 2018
Inspiring the Next Generation: Coaching your students to success
Melanie Young FCCA, PGCE, MInstLM, QTLS, Academic Manager, The College of Animal Welfare
Coaching others does not always come naturally... Just because we are good at the things we do, it doesn't mean it's always easy to pass on that knowledge and understanding to others. The good thing is, we can learn tools and techniques that allow us to become more confident and effective coaches and mentor our students to grow and nurture their talent for optimal performance.
CPD: Lifelong learning for veterinary nurses
Debbie Gray RVN BSc (Hons) Cert Ed QTLS, JAK Marketing
It is clear in the RCVS Code of Professional Conduct for Veterinary Nurses that all Registered Veterinary Nurses (RVNs) are obliged to maintain and continue to develop their professional knowledge and skills. However CPD is not all about attending lectures at conferences! It should be about continuing professional learning in a way that helps to maintain competence as well as improving skills and any services provided. Reflective skills and a well-planned approach to CPD will allow you to maximise development opportunities as they arise and help you map out a career pathway. You will consider the variety of CPD available and look at the alternative career paths beyond the role of the RVN in general practice.
Resilience: Learning how to cope and bounce back when things become overwhelming
Shari Khan Chartered M.C.I.P.D, Trainer, Leadership Mentor & Executive Coach, Trainsform
In order to be a successful clinical coach you need to be resilient, how else can you give your best to the students in your care? But the workplace (and life) keep putting on more pressure. Come and learn about the seven areas which will impact on your ability to 'stay strong from the inside' so you can give your best to your work and home-life.
OSCE Success: Practice makes perfect!
Stacey Bullock, Northumberland College
If you had to sit your OSCE now, do you think you would pass? This session will revisit the OSCE guidelines and consider the bad habits that students often pick up in practice and myths surrounding OSCEs. The practical element of this session will test delegates on their own knowledge of OSCEs requiring lots of audience participation!
Motivational Mapping: Plan your route to success!
Bevis Moynan BSc MABNLP, Magenta Coaching Solutions
Performance in any organisation depends upon the right direction, the right skills and a massive amount of motivation. Find out what motivational maps are and how you can use them as a tool to improve communication, productivity and overall enable students to reach their full potential.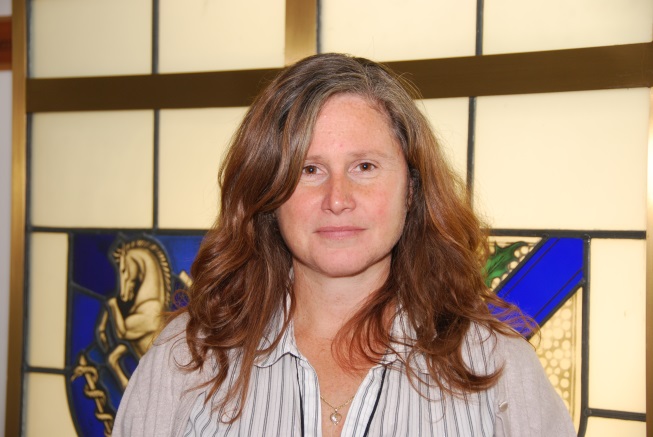 Julie Dugmore RVN
Director of Veterinary Nursing, Royal College of Veterinary Surgeons
Julie qualified as a veterinary nurse in 1987 after spending her training years in small animal practice.  Her enthusiasm for encouraging and supporting student training lead her to take a teaching position in 200 and since leaving full time practice she has kept her clinical skills up to date.Julie's position with the Royal College of Veterinary Surgeons has been varied; starting in 2002 as an external verifier, quality assuring student veterinary nurse training programmes and progressing through the ranks to become the Director of Veterinary Nursing responsible for eight members of staff working to support the Veterinary Nurse Council in the College's regulatory remit. Julie is Chair of the Accreditation Committee for Veterinary Nurse Education (ACOVENE) and a board member of the Veterinary European Transnational Network for Nursing Education and Training (Vetnnet) and has, over the past ten years been involved with several Leonardo da Vinci European funded projects developing veterinary nurse training across the European Union.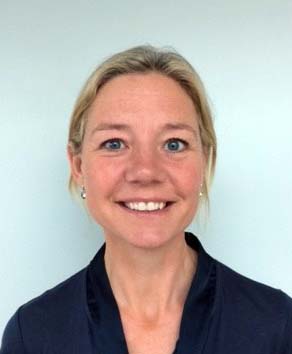 Kirsty Sturman BSc Hons, MHFA, DISC accredited
Training Advisor, Veterinary Defence Society
Kirsty Sturman works for VDS as a trainer and consultant, with expertise in time management, stress management, communication, resilience, leadership and coaching.  Prior to working for VDS Kirsty spent 18 year in the Veterinary Pharmaceuticals Industry primarily with roles in Business Management Consultancy, Sales and Marketing. Kirsty has a rescue Jack Russell Terrier called Daisy, and in her spare time enjoys teaching and competing in dressage.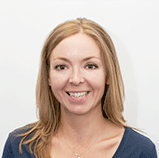 Debbie Frost RVN Cert Ed Dip Couns
Group Trainer and Mental Health Support, Medivet
Debbie has been in the veterinary industry since 1995 and qualified as an RVN in  2002.  She has since worked extensively in the field of vet nurse training, as an internal verifier, lecturer and as Head of College and Quality Assurance for Medivet Training College (MTC).  Debbie was also Lead Safeguarding Officer for MTC for 8 years and has vast experience in providing support and guidance to vulnerable students and young people. More recently, Debbie has qualified as a counsellor and set up a counselling service within Medivet, for its staff.  She has also worked for a drug and alcohol service and has recently set up private practice, as a counsellor, from her home in Hertfordshire, whilst still working for Medivet as a trainer.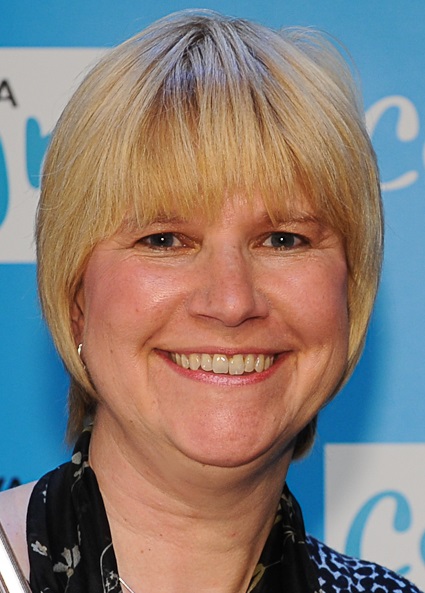 Hilary Orpet MScVetEd BSc DipAVN(Surgical) FHEA CertEd DipCABT(COAPE) RVN
Senior Lecturer in Veterinary Nursing for Foundation & BSc programmes, Royal Veterinary College / RCVS VN Committee Member
Hilary joined The Royal Veterinary College (RVC) in 1988 soon after qualifying and gained vast experience in the Queen Mother Hospital for Animals. In 1992 Hilary became senior surgical nurse and in 1993 she was awarded a Diploma in Advanced Surgical Nursing. At this time Hilary decided to put to use all the invaluable experience and theory absorbed over the years, and go into teaching. In 2001, with colleague and close friend, Perdi Welsh, they published their first book 'Handbook of Veterinary Nursing', The second edition was published 2011. In 2004 she developed the Foundation degree in Veterinary Nursing and then the BSc VN degree in 2008. In 2013 she received the James Bee Ediucator Prize and in 2015 was awarded the James Bee Silver Educator Prize recognising her commitment to teaching. Developed the Ability model of nursing care (first to be published in the veterinary profession) along with Andrea Jeffery in 2007. Hilary and Andrea were the first recipients of the BSAVA Bruce Vivash Jones VN Award for their work on models of nursing care in 2015. Hilary has spoken at various national and international conferences about nursing care models.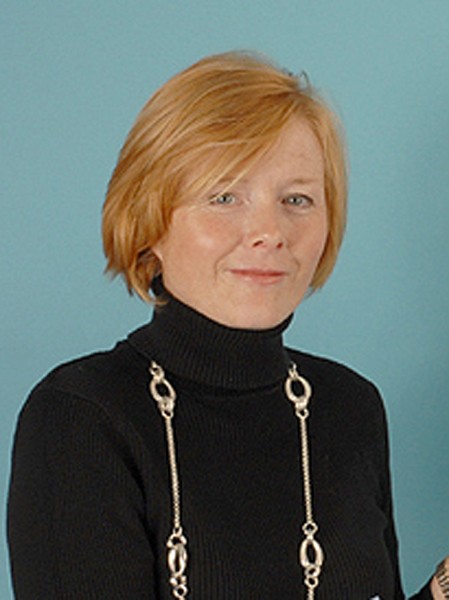 Andrea Jeffrey DipAVN(Surgical) RVN
Programme Director – Veterinary Nursing Programmes, University of Bristol / RCVS VN Committee Member
Andrea qualified in 1990 and spent a number of years working in a small animal referral practice before moving into veterinary nurse education.  She is currently employed by the University of Bristol and is Programme Director of the Veterinary Nursing and Bioveterinary Science BSc(Hons) and the Veterinary Nursing and Companion Animal Behaviour BSc (Hons) programmes.  Andrea has an interest in professionalism and professional behaviours in Veterinary Nursing.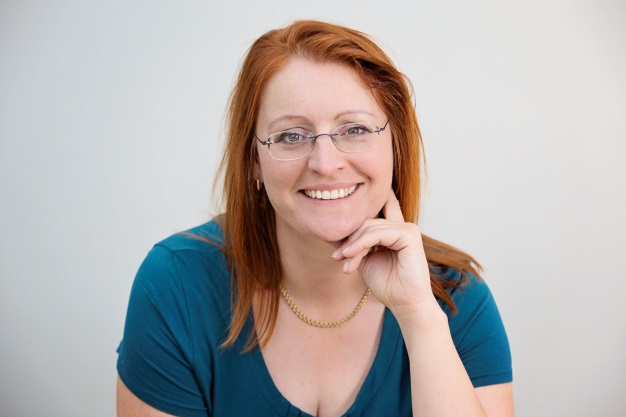 Anne-Marie Svendsen Aylott MRCVS
Leadership Coach, NLP Master Practitioner, Purple Cat Coaching
Anne-Marie originally trained as a veterinarian and ran her own Veterinary Practice in Copenhagen, Denmark for 7 years. She then proceeded to spend 9 years in the corporate environment working with sales, brand marketing, professional relations and training in a global company.  Anne-Marie has lived in the UK with her husband, 3 cats, 1 dog and 1 horse since 2002, and attributes her move to coaching to the insights of her mare. Said mare proceeded to drop her at full speed on her behind in 2006, leading to 3 years of rehabilitation and a thorough re-visit of her priorities in life. Anne-Marie is a trained executive coach with a focus on leadership. She is also a Master Practitioner of NLP (NeuroLinguistic Programming) as well as a trainer. She is passionate about helping people develop and grow to be the best they want to be.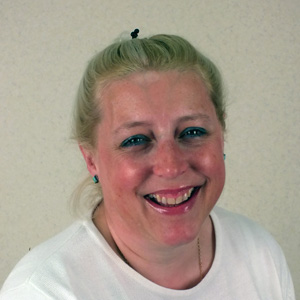 Melanie Young FCCA, PGCE, MInstLM, QTLS
Academic Manager, The College of Animal Welfare
Having studied accountancy at university Melanie moved into her first role working in the accounts department for an international food processing company. She continued to study while working which resulted in achievement of the ACCA qualification and promotion to Joint Venture Accountant.  This involved working with farmers, a variety of staff at 14 sites across the UK and tonnes of frozen vegetables which resulted in some interesting stock control mysteries to solve.  Before coming to The College of Animal Welfare Melanie enjoyed varied roles such as auditor for a large supermarket, school governor and director of a small training company.  Melanie has now been teaching for over 20 years gaining assessor, verifier and teaching qualifications throughout her career.  Melanie is responsible for a range of subject areas at the college including Management, Coaching and Mentoring, Accounts, Administration, Customer Service, Veterinary Care and Animal Care programmes.

Debbie Gray RVN BSc (Hons) Cert Ed QTLS
JAK Marketing
Debbie qualified as a veterinary nurse in small animal practice and spent several years working in a variety of practices being involved with student training and mentoring. In 2003 she was employed as a BSc Veterinary Nursing Lecturer, and taught across the NVQ and degree programmes and gained the Certificate of Education. In 2007 Debbie moved to an FE College to teach Animal Management and subsequently achieved the BSc (Hons) Veterinary Nurse top-up degree. In 2012 Debbie moved to The British Veterinary  Nursing Association as Education Development Co-Ordinator where she project managed CPD initiatives, developed e-learning and represented the association at a variety of external meetings. Debbie now works for JAK Marketing as the Veterinary Technical Support Manger. Debbie is passionate about driving forward the profession and developing the role of veterinary nurse.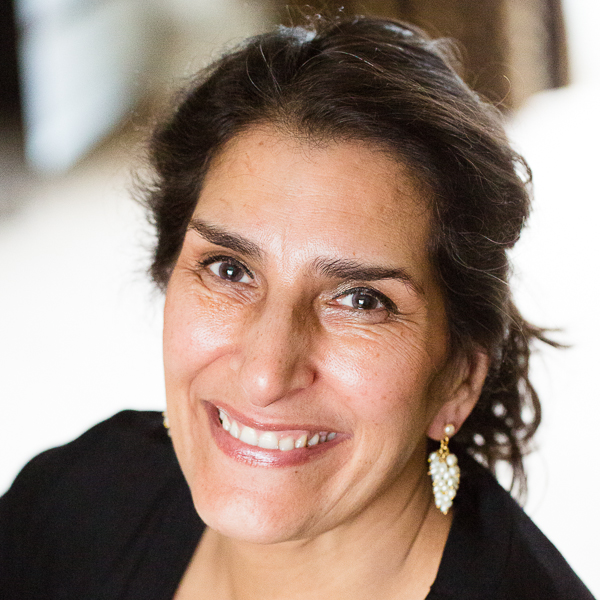 Shari Khan Chartered M.C.I.P.D
Trainer, Leadership Mentor & Executive Coach, Trainsform
Shari has 30 years' experience in the field of training and development in the private and public sectors. Over the years she has delivered training and consultancy services in the U.K. and globally. She is a Trainer, Leadership Mentor and Executive Coach.Six years ago she set up her own business where the focus is 'Change, Resilience and Leadership Development'.  She prides herself in helping busy managers and professionals who are over-stretched at work, regain their focus and productivity AND get their lives back.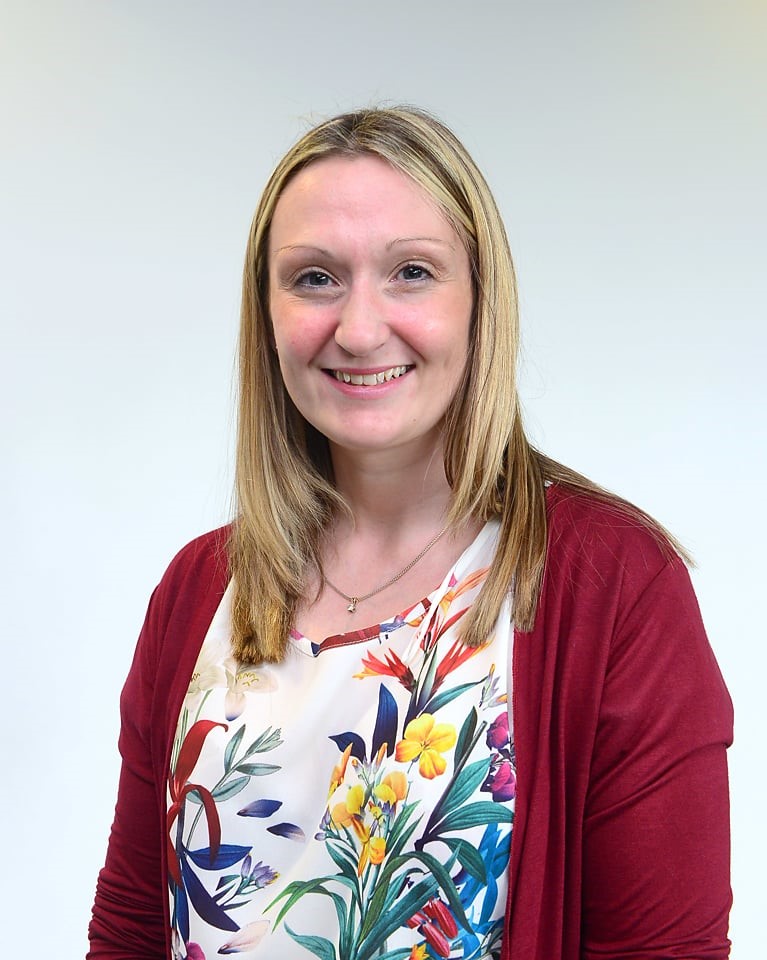 Stacey Bullock RVN QTLS A1 SQP
Northumberland College
Stacey worked in a small animal practice since 2000 as a student veterinary nurse. She qualified in 2004 & in 2006 became Head Nurse, working to gain Training Practice status, in 2010 achieved an Assessor qualification and underwent RCVS examiner training. Stacey started teaching in her spare time before achieving her Diploma in Teaching in the Lifelong Learning Sector (DTLLS) in 2012 and taking her first full time teaching position. She maintains seeing practice as a locum annually and continues to exam for City & Guilds OSCEs. Last year she became a BVNA Council member and has progressed to Junior Vice President in this current presidency year.
Bevis Moynan BSc MABNLP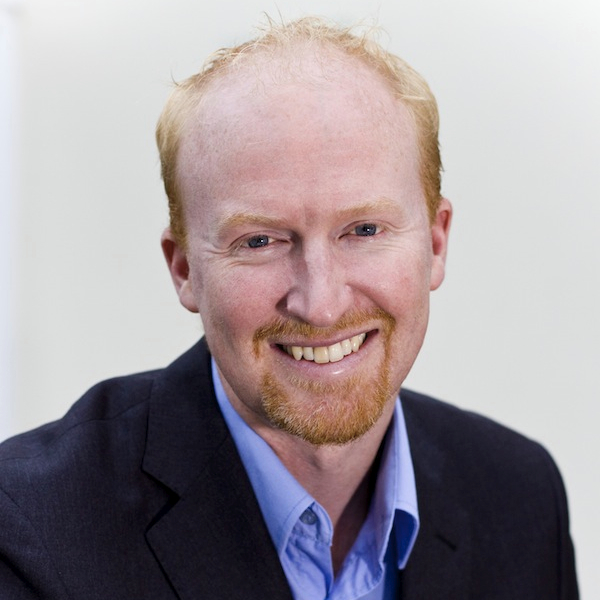 Magenta Coaching Solutions
Bevis is a Trainer of Neuro Linguistic Programming, Time Line Therapy, Hypnosis and is a Senior Trainer of Motivational mapping. He works in partnership to train coaches, therapists and professionals to work with businesses and individuals with the sole purpose of improving quality of life. This is achieved through a deeper awareness of the real challenges that face each and every one of us in modern life, the outcome of his work and philosophy may for some be surprisingly simply yet refreshingly practical.
VN Times

VN Times is the monthly news-led publication for RVNs and those training to be veterinary nurses. Reaching more than 14,000 named readers every month, the magazine aims to be a cheerleader for the profession, not only providing the latest and best in clinical research, but finding out what VNs can really do, believe in and deserve, both in and out of work. Spearheaded by editor Rebecca Hubbard, VN Times is the magazine cheering from the sidelines. Because, well, VNs rock!
Albert Waeschle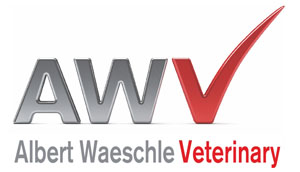 AW is a long established supplier to the veterinary market and we offer the full range of Opticlar led diagnostic equipment, Nilagua pet cleaner, nurses kits and Agrihealth clippers and trimmers
Invicta Animal Health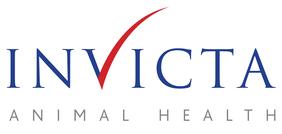 Invicta Animal Health is a fast-growing veterinary pharmaceutical company.  We provide innovative products such as ChloraPrep surgical skin preparation applicators and EthyCalm vapocoolant for easy needle access.
Onswitch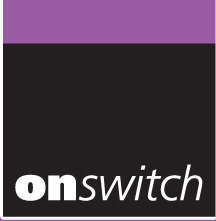 Onswitch offers a full business consultancy service to the animal health sector. We deliver a high standard of customer care training via our mobile training venue, "Bertha" to vets, nurses and customer care teams. We also provide a cutting edge mystery shopping programme, the Onswitch Index; and a comprehensive health check for veterinary practices, The Fixer. Onswitch undertake market research projects, review marketing materials, are Market Research Society Company partners and members of the Mystery Shoppers Providers Association. Onswitch are a focused, dedicated and passionate team of people, committed to customer centred practice.  Our new and exciting Cxclub offers veterinary customer experience CPD, online, on demand to anyone working in a customer-face role.
J.A.K Marketing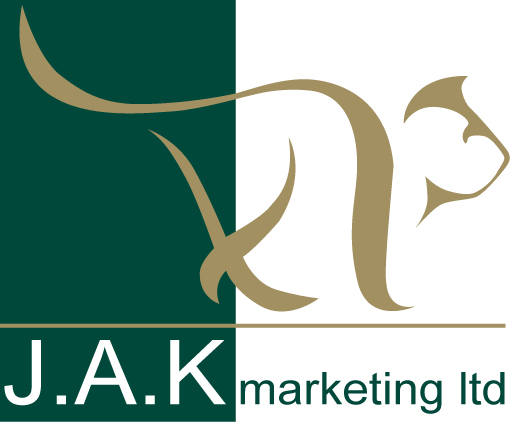 A leading UK veterinary supplier, providing all of your practice's everyday requirements, including consumables, equipment and instruments. We are distributors for many market leading brands including Medical Pet Shirts, Advancis wound care dressings, Virkon Professional and Sanivet Disinfectants, HEINE diagnostics equipment. We are proud sponsors of the Veterinary Wound Library, BVNA Delving Deeper into Wounds and Infection Control courses. J.A.K. Marketing has a fully equipped service centre, offering repairs and servicing of your practice equipment as well as clipper blade and scissor sharpening. Manufactor trained and approved service , repairs and recalibration of NIKI V4 and VET Pro Infusion pumps.
Advancis Veterinary

With an established international reputation in the advanced wound care field, Advancis is able to bring quality dressings into the veterinary market. Our portfolio includes: Action Manuka Honey dressings, Advazorb foam dressings, Silflex soft silicone dressings and Eclypse superabsorbant dressings.
Medivet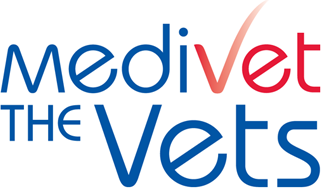 Medivet the Vets is a large Veterinary partnership containing almost 200 practices in the UK, all owned and run by Veterinary Surgeons. Over 1,000 people form our Medivet family. Our staff are our most valued asset. Our Practices promote dedication, enthusiasm and working to high standards and we are proud that they offer a friendly, enjoyable and supportive environment in which to work in.
Millpledge Veterinary

Millpledge Veterinary continue to supply innovative products designed specifically for the veterinary professional. Ranging from pharmaceuticals to Nutraceuticals, bandaging, dressings and fluid therapy, encompassing products for companion and large animal use. Providing complete peace of mind for the veterinary profession.
Interested in exhibiting at TP Congress 2018?
TP Congress is a unique congress aimed at clinical coaches working in veterinary practice wishing to develop the key role they play in the professional development of their student veterinary nurses. The congress has continuously developed year on year and, as such, has developed into the largest event of its kind.
Why exhibit with us?
Limited exhibitor numbers - Unlike larger congresses where hundreds of exhibitors often mean that visitors will not remember everyone, exhibition space for these events is strictly limited. As such you will get the opportunity to engage with all of the delegates attending our congresses personally.
Make meaningful business connections – Network with those that influence decision making in veterinary practice face-to-face and make relevant industry contacts.
Cost effective – with exhibitor packages starting from just £250+VAT, our prices offer value for money and fall considerably below that of larger events within the industry.
Download a booking form or call Tracey Croucher, Short Course and Events Manager, on 01480 422060.
Full Price
299.00
199.00
199.00
Early Bird
249.00
175.00
175.00
Early Bird pricing is available until 31 January 2018. All prices are listed without VAT and savings including VAT.
Get directions from your post code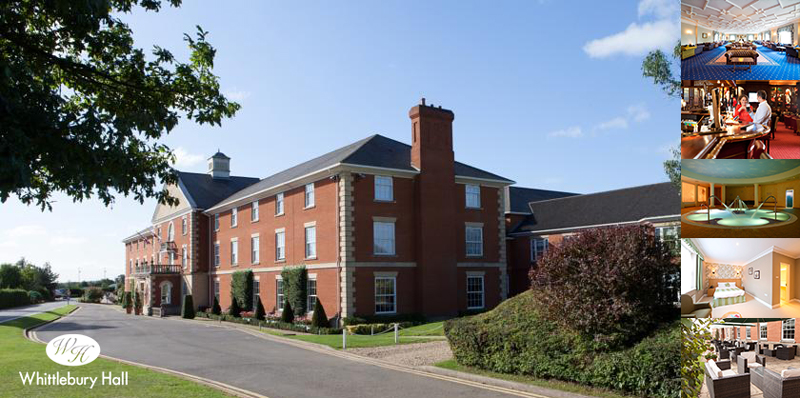 Accommodation
A discount rate of £70.83+vat has been agreed at Whittlebury Hall's Paddock Suites, delegates must book this directly with Whittlebury Hall and reference: "CAWBB" if booking by phone, 01327 850489 or add "CAWBB" to the promotion box when booking online.
If you do book an overnight stay you can also take advantage of a special rate for a 3 course evening meal in the restaurant for £36 (+VAT) per person. Please ensure you make your dinner reservations at the time of booking your accommodation.
Optional alternate accommodation: