Clinical Coach Congress
Thursday 20 May 2021: Virtual event!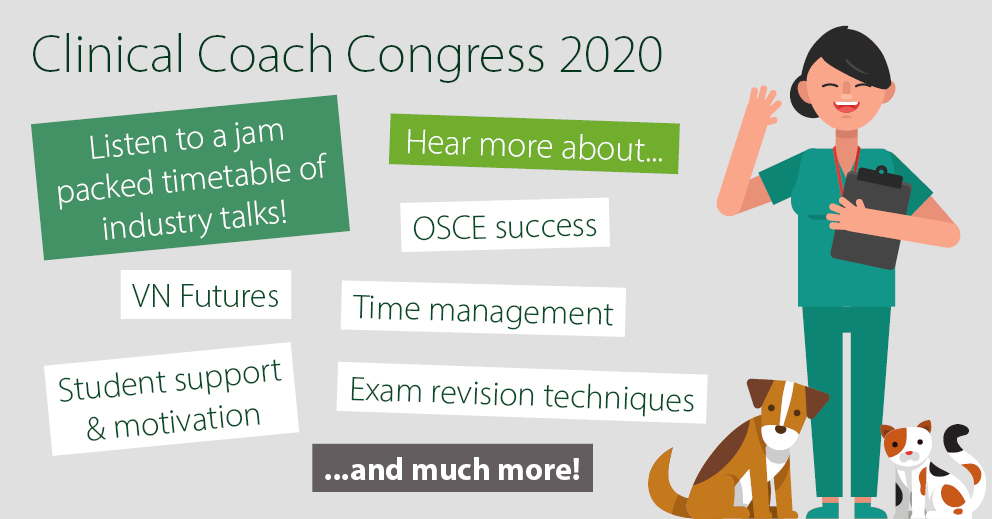 What is Clinical Coach Congress?
Clinical Coach Congress is a unique conference dedicated purely to supporting clinical coaches and those involved in veterinary nurse training.
Clinical Coach Congress is recognised by the Royal College of Veterinary Surgeons (RCVS) as clinical coach standardisation, meaning it is, not only, the ideal opportunity to learn from fellow clinical coaches and expert industry speakers, but it will also provide up to 8 hours of CPD.
Formerly known as the "Training Practice (TP) Congress".
Who should attend?
Clinical coaches and those involved in veterinary nurse training. Whether you are a new or aspiring clinical coach, or have been one for many years, this congress is for you! The congress will be particularly useful if you are:
New to your role and looking for some guidance
Interested in learning more about coaching and mentoring
Aiming to progress within your role
Interested in keeping up-to-date with everything happening in the industry
Why attend?
Listen to lectures from a range of speakers who will be sharing their experiences and knowledge
Q&A sessions mean your questions will be answered by the speakers themselves
Gain practical takeaways on a variety of topics that you can implement in your practice
Earn 8 hours of evidenced CPD
Gain online access to recordings of all the lectures and lectures from previous congresses up until the 2022 event
Chairman's Welcome
Karen Davidson CertEd RVN, Vice Principal - Quality, The College of Animal Welfare
Keeping Yourself and Your Students Engaged and Connected in the 'Post-COVID' World and How to Embrace New Ways to Offer the Best Support
Alison Lambert BVSC CMRS MRCVS, Onswitch Ltd
Helping Others to Help Themselves
Carolyn Crowe, VDS Training Ltd
"Leaders become great not because of their power, but because of their ability to empower others." Supporting others to help themselves is key to improving motivation, boosting team morale and increasing productivity in practice. During this talk you will:
Understand how to get the best out of others
Learn practical tools and tips to communicate effectively with each member of your team
Identify how to coach, motivate and empower you team
Live Q&A Panel
Present questions (anonymously if desired) to the speakers.
Morning Break and Online Exhibition
An Overview of the VetSkill Route and Guiding Your Student through their End Point Assessments
VetSkill
An Assessors Guide to the ePortfolio
Jennifer Scrimshaw RVN, The College of Animal Welfare
This session will look at the requirements for the VetSkill ePortfolio and the role of the Assessor. It will provide a step by step guide on how to navigate the ePortfolio, discuss the types of evidence that can be used and give hints and tips along the way.
Live Q&A Panel
Present questions (anonymously if desired) to the speakers.
Lunch Break and Online Exhibition
Getting the Most from Tutorials: Practical Tips and Advice
Kelly Druce BSc (Hons) RVN, DTLLS, Queen Mother Hospital for Animals
This seminar will look at the role of the clinical coach and how we can effectively support our students. Practical guidance will be offered to tutors on successfully engaging students in the tutorial process. Structure, content and delivery of tutorials will be considered and together we will explore how to improve our student's learning experience and develop sessions to enhance positivity whilst remaining individualised, informative and beneficial. Potential barriers to helping our students and how these may be overcome will also be discussed, alongside potential adaptations that may be required when supporting marginal performers or the more 'needy' students.
Learning to Learn: Exam Revision Techniques, Motivation & Support
Catherine Rolfe GradDipVN RVN AFHEA, Dick White Referrals
Would you like to know how to best support your students of all learning styles, keep them motivated and look after their wellbeing around exam time without neglecting your own? This talk aims to explain:
How we learn and how this information can be used to develop effective revision strategies
How our minds function, in order to unlock shortcuts to motivate students to revise
Simple, effective and achievable methods for promoting wellbeing
Live Q&A Panel
Present questions (anonymously if desired) to the speakers.
Afternoon Break and Online Exhibition
A Strategy for Supporting Wellbeing
Dr Rosie Allister MRCVS, Vetlife
COVID has created unprecedented challenges for veterinary professionals and veterinary teams. This talk considers the evidence on what can help to maintain and recover wellbeing during the pandemic. Embedded in a clinical context it considers both individual and team level actions that can help.
Live Q&A Panel
Present questions (anonymously if desired) to the speakers.
Chairman's Close
Karen Davidson CertEd RVN, Vice Principal - Quality, The College of Animal Welfare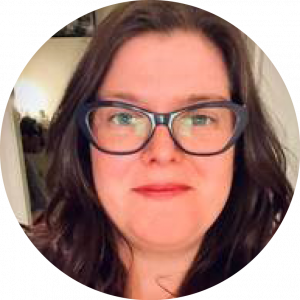 Jennifer Scrimshaw RVN
The College of Animal Welfare
Jennifer qualified as an RVN in 2011 and after working in a Small Animal Practice for 12 years, joined The College of Animal Welfare in 2017. Jennifer is a qualified IQA and responsible for moderating both the NPL and ePortfolio, as well as running ePortfolio support sessions and carrying out Training Practice Audits. She enjoys the variety of the role, in particular seeing students and clinical coaches/supervisors during practice visits. Jennifer has a five-year-old boy, who keeps her very busy in her spare time and they love the outdoors.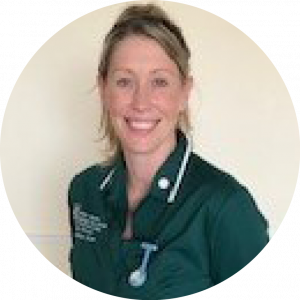 Kelly Druce BSc (Hons) RVN, PgCert Ved Ed, DTLLS, FHEA
Royal Veterinary College
Kelly qualified in early 2001 and spent several years in a busy first opinion practice, taking on the roles of assessor, internal verifier and head nurse. In 2008 she embarked on a teaching career and in 2010 gained her diploma in teaching, and later a first-class BSc (Hons) in veterinary nursing (2014).
Kelly returned to practice in 2014, as a medicine and oncology nurse in a busy referral hospital and university. In 2016 Kelly took on the additional role of clinical educator at the hospital and in 2020 she gained her post graduate certificate in veterinary education with distinction. Kelly is passionate about student nurse training and engagement whilst her clinical passion lies within internal medicine - specifically endocrinology, immune mediated disease and oncology.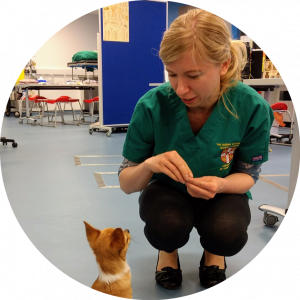 Catherine Rolfe Grad Dip VN RVN AFHEA
Dick White Academy
Catherine qualified as a veterinary nurse in 2008 and her clinical background includes both small animal general practice and referral nursing. She taught Diploma and degree student veterinary nurses at the College of West Anglia, before moving to the University of Cambridge Department of Veterinary Medicine. Here she has developed their clinical skills facility, teaching and assessment. Catherine's particular clinical interests include care plans, theatre practice and professional and ethical issues. She is passionate about the education of veterinary nurses as professional practitioners and seeks to inspire nurses to be lifelong learners.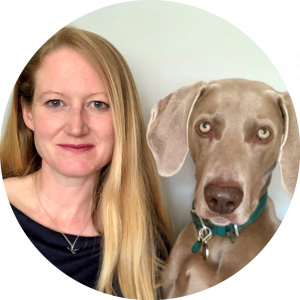 Dr Rosie Allister BSc (Hons) BVSc MSc PhD MRCVS
Vetlife
Dr Rosie Allister has received the BVA Chiron Award and RCVS Impact Award for work on veterinary mental health. Her PhD researched mental health, support, and identity and how they affect veterinary wellbeing and mental health. She has substantial experience in applied suicide prevention, support, and evidence-based solutions. Combining technical and academic knowledge with a practical background in veterinary practice and in supporting veterinary professionals, her focus is on listening and support to identify and deliver evidence-based solutions. Rosie manages Vetlife Helpline and volunteers with All4Paws veterinary clinic and Samaritans.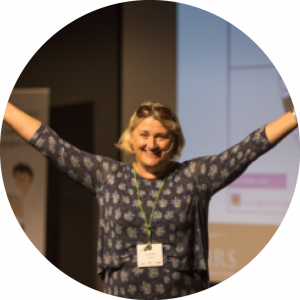 Alison Lambert BVSc CMRS MRCVS
Onswitch Ltd
A farmer's daughter from Yorkshire, Alison qualified from Liverpool University in 1989. She worked in practice for several years before pursuing a business career with Hills Pet Nutrition and MARS, where she discovered the passion for the customer experience that her award-winning company, Onswitch, is renowned for today. Established in 2001, Onswitch promotes customer-centred practice so pets, horses and livestock receive better care; providing research, marketing, CPD and business consultancy with an effective, innovative, straight-talking and client-led approach. Alison is Honorary Associate Professor at Nottingham University's School of Veterinary Medicine and Science, teaching Customer Understanding. She is published widely and regularly speaks at key international veterinary congresses and events.
Carolyne Crowe BVetMed (Hons), BSc (Hons), MSc, Dip Coaching, Dip Stress
VDS Training
Carolyne is head of training at the VDS. She is an experienced equine vet, an award-winning high performance coach, mentor, international speaker, researcher, and lecturer. Carolyne has a Masters degree in Workplace Health and Wellbeing, diplomas in stress management, personal and team resilience.
Carolyne has specific expertise and interest in creating healthy workplace cultures, positive leadership and is passionate about helping others thrive at work and in their lives. Carolyne was awarded Coach of Excellence accreditation and her Fellowship to the Royal College of Veterinary Surgeons in 2020 for her outstanding contribution to the profession. Loving a challenge, in 2017, Carolyne ran 10 marathons in 10 days raising over £100,000 for the Brooke charity.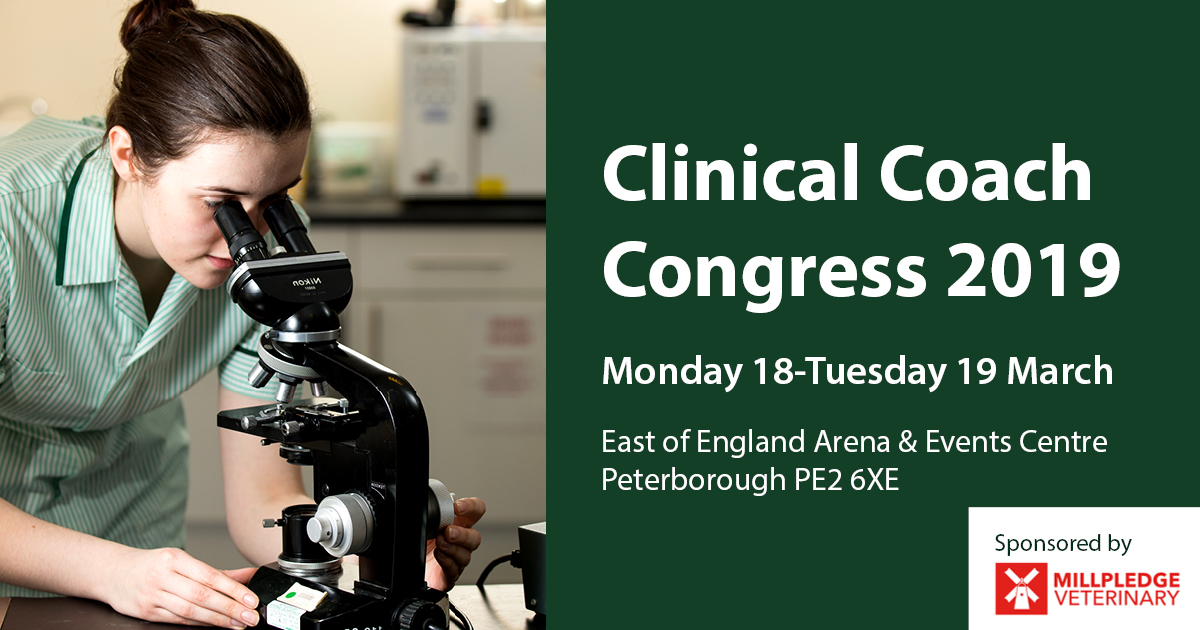 Register your details now to receive information about this event and other CPD courses
Why exhibit with us?
Limited exhibitor numbers - Unlike larger congresses where hundreds of exhibitors often mean that visitors will not remember everyone, exhibition space for Clinical Coach Congress is strictly limited. As such you will get the opportunity to engage with all of the delegates attending our congresses personally.
Make meaningful business connections – Network with those that influence decision making in veterinary practice face-to-face and make relevant industry contacts.
Cost effective – with exhibitor packages starting from just £250+VAT, our prices offer value for money and fall considerably below that of larger events within the industry.
Interested in exhibiting at Clinical Coach Congress 2021?
Download a booking form or call Claire Gregory, Short Course and Events Administrator, on 01480 422060.
Attendees will receive access to videos of this years lectures as well as previous years lecture for approximately one year.
You will be able to share these videos with other members in your practice boosting their CPD hours.
Soon after the event you will receive an email with your access details. These details will expire on the date of the next event.
/event-videos/