Clinical Coach Congress
Wednesday 3 July 2024
Early Bird pricing is available until Friday 10 May 2024
Virtual Event, 9am-4.30pm
What is Clinical Coach Congress?
Clinical Coach Congress is a unique conference dedicated purely to supporting clinical coaches and those involved in veterinary nurse training.
Clinical Coach Congress is recognised by the Royal College of Veterinary Surgeons (RCVS) as clinical coach standardisation, meaning it is, not only, the ideal opportunity to learn from fellow clinical coaches and expert industry speakers, but it will also provide up to 7 hours of CPD.
Formerly known as the "Training Practice (TP) Congress".
Who should attend?
Clinical coaches and those involved in veterinary nurse training. Whether you are a new or aspiring clinical coach, or have been one for many years, this congress is for you! The congress will be particularly useful if you are:
New to your role and looking for some guidance
Interested in learning more about coaching and mentoring
Aiming to progress within your role
Interested in keeping up-to-date with everything happening in the industry
Why attend?
Listen to lectures from a range of speakers who will be sharing their experiences and knowledge
Q&A sessions mean your questions will be answered by the speakers themselves
Gain practical takeaways on a variety of topics that you can implement in your practice
Earn 7 hours of evidenced CPD
Gain online access to recordings of all the lectures and lectures from previous congresses up until the next event
Online Registration, Exhibition and Lounges
Chair's Welcome
Practical OSCE Support and Tips
Speaker TBC
Talk description TBC
Practical Support for Students
Jennifer Scrimshaw RVN, The College of Animal Welfare
Talk description TBC
Live Q&A Panel
Present questions (anonymously if desired) to the speakers.
Morning Break, Online Exhibition and Lounges
Helping Neurodiverse Students
Lisa Forrest, The College of Animal Welfare
Talk description TBC
Live Q&A Panel
Present questions (anonymously if desired) to the speakers.
Lunch Break, Online Exhibition and Lounges
Tools for Empathic Communication
Jess Woolrich BSc(Hons) RVN, PGCert VetEd, Cert VNES, VetLed Ltd
This presentation will cover the following key learning points:
Develop the skills to help you grow and develop as an empathic, confident Clinical Coach.
Learn how valuing connection in communication benefits your wellbeing as well as your student's.
Prepare yourself for difficult/challenging conversations with students.
Discover how to ask management teams for the things you and your student need to succeed.
Explore specific communication examples for clinical coaching of students and managing organisational pressures from those in senior leadership positions.
Explore the evidence-based communication tool "Nonviolent Communication" and discover how this can apply to all of life, including at your role as clinical coach.
Talk title TBC
Speaker TBC
Talk description TBC
Live Q&A Panel
Present questions (anonymously if desired) to the speakers.
Chair's Close
Online Exhibition and Lounges
Please note this programme is subject to change.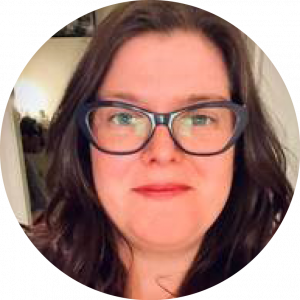 Jennifer Scrimshaw RVN
The College of Animal Welfare
Jennifer qualified as an RVN in 2011 and after working in a Small Animal Practice for 12 years, joined the College of Animal Welfare in 2017.
Jennifer is a qualified IQA and responsible for moderating both the NPL and ePortfolio, as well as running ePortfolio support sessions and carrying out Training Practice Audits. She enjoys the variety of the role, in particular seeing students and clinical coaches/supervisors during practice visits.
Jennifer has a six-year-old boy, who keeps her very busy in her spare time and they love the outdoors.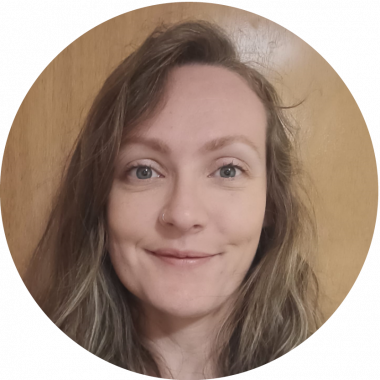 Jess Woolrich BSc(Hons) RVN, PGCert VetEd, Cert VNES
VetLed Ltd
Jess graduated from the RVC in 2010 and went on to work in first opinion and referral settings and to work with exotics, (in Hong Kong). In 2012 she gained the Certificate in nursing exotic species. She has a particular interest in on-boarding and retention of team members, particularly those new to the profession.
Jess has taught Level 3 diploma students, has a Level 3 Award in Education and Teaching and a PGCert in Veterinary Education from RVC.
Jess is passionate about the application of Human Factors in veterinary practice, particularly the impact of words, experiences and behaviours on our teams. She is convinced that equipping teams with Nonviolent Communication (NVC) skills will transform veterinary practice for veterinary professionals, our clients, and the care we deliver to our patients.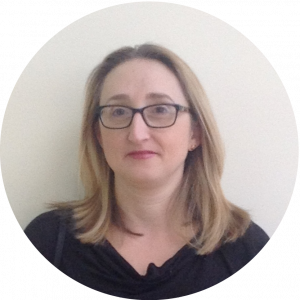 Lisa Forrest
The College of Animal Welfare
Lisa began her career in banking and financial services after gaining a degree in Accountancy. She then moved into education and taught Primary for 10 years, with a range of responsibilities for phonics, ICT, reading, assessment, and spent her last year as Deputy Head. Lisa then made the decision to move into adult education and worked at Leeds City College training teaching assistants to work both in the classroom and one to one, supporting English and Maths and learners with additional needs such as Autism, ADHD and dyslexia. She moved to CAW in 2018, initially as a basic skills tutor, and now teaches Functional Skills across the college, along with AAT Level 2, and is also responsible for supporting learners with additional needs with academic writing and developing materials to support English and Maths across all the subjects offered by the College.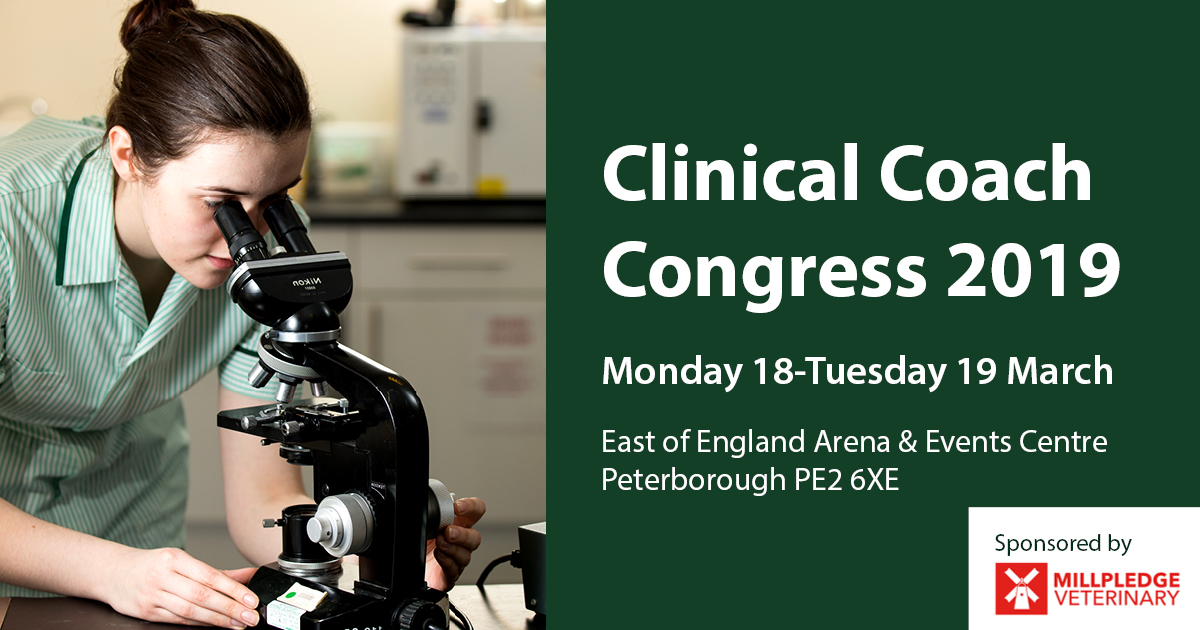 Our exhibitors for the 2024 event will be announced soon.
Exhibitors from our last event on Wednesday 5 July  2023:
The Burtons family and company have been manufacturing, distributing and servicing equipment for the veterinary community for 40 years. Our full range covers everything from anaesthesia to x-ray and is largely made in-house, in the UK. Established for three generations, the Burtons ethos is to give honest expert advice and excellent customer service to all. As well as supplying a comprehensive range of equipment, Burtons also prides itself on its world-class servicing capabilities. With a nationwide fleet of service engineers available to answer emergency callouts, as well as undertaking routine equipment maintenance.
Millpledge Veterinary has been manufacturing innovative products designed specifically for the veterinary professional for over 30 years.
Ranging from Pharmaceuticals to Nutraceuticals, Bandaging and Fluid Therapy, encompassing products for companion and large animal use. Providing complete peace of mind for the veterinary profession.
Popular products include Rapz Eazy Tear® Cohesive Bandages, Eaze-Off® Tape and Bandage Removal Spray, Tom Tiddle™ Urinary Cat Catheters, Millpack™ Sterilisation Pouches with built-in sterility test strips, Aniset™ IV Sets for small and large animals, and V-GEL® advanced species-specific supraglottic airway devices for Rabbits, Cats, and Dogs.
Visit our website at www.millpledge.com to view our full range.
Pet Remedy is a natural plant based range of calming products for pets. Easy to use and fast acting. This unique and patented formula is valerian root oil based and is made in the UK. Pet Remedy works with the pet's own natural calming mechanisms and is suitable for use in all stressful situations. Pet Remedy will also help with developing emotional resilience and wellbeing. Now used by most veterinary practices and rescues on a daily basis. Visit the vet zone on our website and you will see a detailed explanation by Dr Robert Falconer-Taylor (veterinary neuro surgeon and author), about how Pet Remedy works. You will also see links to 9 published studies showing efficacy in multi-species including cat, dog, rabbit, pig and horse.
The College of Animal Welfare
The College of Animal Welfare is one of the largest providers of veterinary nurse training in the UK, with centres in Cambridgeshire, North London, Yorkshire, Greater Manchester and Scotland. We strongly believe that education and training is the key to raising standards of animal welfare. To this end, we strive to create new and accessible opportunities for learning, and encourage employers and those working with animals to undertake appropriate levels of training and continue with lifelong learning and education.
VetSkill is an Ofqual and CCEA approved awarding Organisation and professional regulatory body. Our aim is to empower learners to recognise and achieve their full potential through the provision of inspirational qualifications. VetSkill have a growing portfolio of qualifications available for delivery by VetSkill approved Centres, and welcome enquiries from those who are interested in delivery our qualifications and supporting our mission.
Early Bird Tickets Available
£125
That's a saving of £60
Once the Early Bird promotion ends, your ticket will cost: £175
Early Bird pricing is available until Friday 10 May 2024.
All prices are listed without VAT and any stated savings include VAT.
Why exhibit with us?
Limited exhibitor numbers - Unlike larger congresses where hundreds of exhibitors often mean that visitors will not remember everyone, exhibition space for Clinical Coach Congress is strictly limited. As such you will get the opportunity to engage with all of the delegates attending our congresses personally.
Make meaningful business connections – Network with those that influence decision making in veterinary practice face-to-face and make relevant industry contacts.
Cost effective – with exhibitor packages starting from just £250+VAT, our prices offer value for money and fall considerably below that of larger events within the industry.
Interested in exhibiting at Clinical Coach Congress?
Download a booking form or call Claire Gregory, Short Course and Events Manager, on 01480 422060.
Attendees will receive access to videos of this years lectures as well as previous years lecture for approximately one year.
You will be able to share these videos with other members in your practice boosting their CPD hours.
Soon after the event you will receive an email with your access details. These details will expire on the date of the next event.
/event-videos/
Book now