Equine Congress
Thursday 3 November 2022
Early Bird pricing is available until Friday 9 September 2022
What is Equine Congress?
*New for 2022* Equine Congress is a one day virtual event that focuses on equine nursing, exploring everything from equine behaviour and medicine, to wound management and diagnostic imaging.
This congress offers 7 hours of evidenced CPD and we will be welcoming a range of expert industry speakers to deliver lectures on:
Diagnostic Imaging
Regenerative Medicine
Equine Behaviour
Equine Lameness
Wound Management for Equine
Who should attend?
Veterinary nurses looking to develop their knowledge of equine nursing. This congress will be particularly useful if you're:
Interested in learning more about equine nursing
Aiming to specialise in equine nursing
Aiming to progress within your role
Interested in keeping up-to-date with everything happening in the industry
Why attend?
Listen to lectures from a range of speakers who will be sharing their experiences and knowledge
Q&A sessions mean your questions will be answered by the speakers themselves
Gain practical takeaways that you can implement in your practice
Gain information, product knowledge and offers from our virtual exhibitors
Earn 7 hours of evidenced CPD
Gain online access to recordings of all the lectures and lectures from previous congresses up until the next event
We strongly advise viewing our events on Google Chrome, using a PC or Laptop (or on Safari if using a MAC).  Unfortunately, our software is not currently compatible with iPads. If you have no other means of accessing the event, please do get in touch ahead of time for further guidance.
Download the agenda (PDF)
Online registration
Chairman's Welcome
The Nurses Role in Equine Diagnostic Imaging
Catherine Chanin FdSc DipAVN DipHECVN JSQP REVN, Stringer Equine Veterinary Surgeons
Do you want to up-skill and increase your role and understanding in Equine Diagnostic Imaging Techniques? The Session is perfect for Veterinary nurses working in equine first opinion both clinic based and ambulatory or working in a referral hospital.
The course is presented by an Equine Veterinary Nurse who has worked in a Referral hospital and now works in a busy ambulatory practice as a sole veterinary nurse. The session should help veterinary nurses to improve image quality in a range of diagnostic modalities. Including information on radiation safety, which has recently become a hotter topic with the changes to radiation regulations in the UK.
The aim is for you to feel more confident in all forms of Equine diagnostic imaging, and Catherine hopes to share her passion for good image quality whilst maintaining patient compliance and safety for all personnel involved.
How Regenerative Medicine improves Clinical Outcomes in the Equine Patient
Dr Stephen Barabas BSc BVMS MRCVS, VBS Direct
This lecture will explain what constitutes regenerative medicine. It will discuss Interleukin Receptor Antagonist Proteins, Alpha-2 Macroglobulins, Platelet Rich Plasma, Bone Marrow Aspirate Concentrate, and Stem Cells. It will illustrate clinical publications to show the benefits of Regenerative Medicine therapy for equine clinics and hospitals post-surgically and for superficial tissues, musculoskeletal rehabilitation and pain management control.
We will have an in-depth analysis of Platelet Rich Plasma products, the ease and cost effectiveness of PRP Regenerative therapy and an overview of the science and biological activity of injecting platelet and circulating white blood cells to stimulate biological regeneration and pain management.
Live Q&A Panel
Present questions (anonymously if desired) to the speakers.
Online Exhibition and Lounges
Equine Behaviour from a Veterinary Nursing Perspective
Dr Hannah Donovan BSc (Hons) BVM&S MVetSci MSc (Clinical Animal Behaviour) MRCVS CCAB, Donovan Veterinary Behaviour Practice
This presentation will cover the following key learning points:
Equine Behaviour – Body Language and Interpretation. This section aims to offer tools for understanding and interpreting what emotions our equine patients may be experiencing by observing their behaviour.
How do we deal with these situations? What can we do to keep everybody safe and facilitate handling of a "difficult" horse? Some hints and tips for improving the experience of the situation.
What can we do to help these individuals in the future? How can we change the horse's perspective of these situations? Providing some tools for teaching owners how to help prepare their horses for veterinary care.
Live Q&A Panel
Present questions (anonymously if desired) to the speakers.
Online Exhibition and Lounges
Equine Lameness - what's it all about?
Lucy Grieve MA VetMB MRCVS, Rossdales Veterinary Surgeons 
This session will look at various ways in which equine lameness manifests itself and how it presents clinically. Many lameness cases are complex and definitive diagnosis can be difficult. The various diagnostic tools available need to be used with due consideration of limitations in order to gain maximum value. This session provides a 'walk-through' the systematic approach that is required, but in the context of a realistic, clinical setting and all the challenges and constraints that are commonly encountered.
What's New in Equine Wound management?
Prof. Patrick J Pollock BVMS, PhD, CertES(Soft Tissue), FHEA, DipECVS, FRCVS, Royal(Dick) School of Veterinary Studies, University of Edinburgh, Scotland
Wounds continue to challenge horse owners, veterinary surgeons and nurses, both in terms of time lost to exercise and due to the financial burden they place on horse owners.
As a result of a myriad of factors, including the environments in which they live, abnormalities in the physiology of healing, and their temperaments, wound healing in horses is often protracted and complicated.
The way we approach wounds at the point of injury is critical to optimising healing, and for a rapid and functional repair of the injury.
Recently some wonderful innovations have changed the way we approach wounds, join us to hear how you can incorporate these ideas and new technologies into your practice.
Live Q&A Panel
Present questions (anonymously if desired) to the speakers.
Chairman's Close
Virtual Exhibition and Lounges
Please note this programme is subject to change.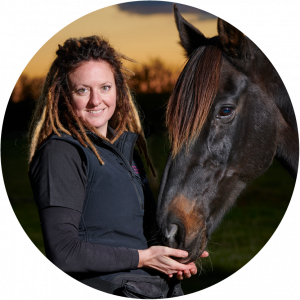 Dr Hannah Donovan BSc (Hons) BVM&S MVetSci MSc (Clinical Animal Behaviour) MRCVS CCAB
Donovan Veterinary Behaviour Practice
Since completing her studies from the University of Leeds, University of Edinburgh and University of Lincoln, UK, Hannah worked originally as a mixed vet with horses, livestock and small animals, and has since worked in small animal practices. She has also travelled and volunteered around the world in clinics and shelters, and spent some time working in a large RSPCA hospital and shelter in Sydney, Australia. Hannah has enjoyed providing continued education for vets and vet staff around the world about animal behaviour and how to improve handling and understanding during veterinary visits, rehabilitation of rescued animals or teaching young animals and preventing behaviour issues. Hannah's aim has always been to improve animals' quality of life and welfare by continually learning herself and teaching veterinary and shelter staff.
Hannah is an RCVS (Royal College of Veterinary Surgeons) Advanced Practitioner in Companion Animal Behaviour, an ASAB (the Association for the Study of Animal Behaviour) accredited Certificated Clinical Animal Behaviourist (CCAB) for equines, dogs and cats, an ABTC (Animal Behaviour and Training Council) registered Clinical Animal Behaviourist and registered Veterinary Behaviourist, a Full Member of the APBC (Association of Pet Behaviour Counsellors), a Director and Certificated Member of the FAB Clinicians (Fellowship of Animal Behaviour Clinicians) and a Committee Member of the BVBA (British Veterinary Behaviour Association).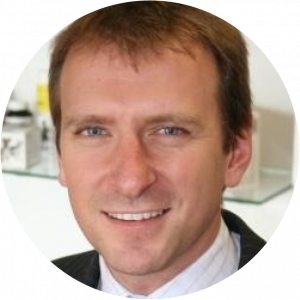 Dr Stephen Barabas BSc BVMS MRCVS
VBS Direct
Stephen Barabas is a graduate of Glasgow University Vet School. He is an Honorary Laser Consultant at St Thomas and Guy's Hospital in London. He runs two companies: VBS Direct, providing innovative equipment to vet practices and animal rehab specialists. He lectures and continues to set up research projects to improve our therapies, techniques, protocols and medical equipment to improve quality of healing and pain management, and a human medical company, VBS Medical Ltd, working with the NHS, sports franchises and private healthcare using Class IV K-Laser therapy (treating diabetic wounds, acute and chronic musculoskeletal injuries and chronic pain syndromes).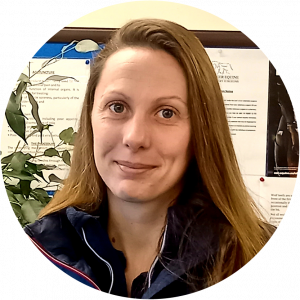 Catherine Chanin FdSc DipAVN DipHECVN JSQP REVN
Stringer Equine Veterinary Surgeons
Catherine qualified with a degree in Equine Veterinary Science from Hartpury college in 2012, she joined Western Counties Equine Hospital as an Equine Veterinary Nurse before progressing onto becoming Head Equine Veterinary Nurse. Whilst working at Western Counties, Catherine completed her diploma in Clinical Veterinary Nursing and her diploma in Advanced Veterinary Nursing, whilst working at the hospital Catherine was involved in all aspects of veterinary nurse and became an MRI technician.
In 2017 Catherine joined Stringer Equine Veterinary Surgeons as the ambulatory practices equine veterinary nurse. Within her working day Catherine assists the vets with a range of diagnostic procedures.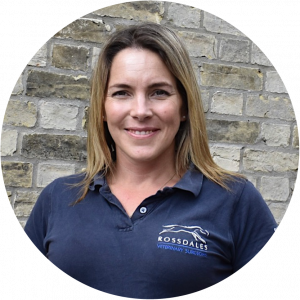 Lucy Grieve MA VetMB MRCVS
Rossdales Veterinary Surgeons
Lucy qualified from Cambridge University in 2007, and worked for Rossdales as their first diagnostic imaging intern. After this she spent seven years as an in-house vet for Darley's pre-training facility in Newmarket, working with Thoroughbred racehorses. In 2015 she returned to Rossdales as an ambulatory vet, with a particular interest in lameness, diagnostic imaging and poor performance.
Lucy is currently Senior Vice President of the British Equine Veterinary Association (BEVA), Chair of the Ethics and Welfare Committee, a member of the Equestrian Sports Committee, and is co-opted onto the Horserace Betting Levy Board (HBLB) Throroughbred Research Consultation Group.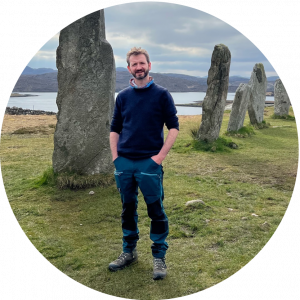 Prof. Patrick J Pollock BVMS, PhD, CertES(Soft Tissue), FHEA, DipECVS, FRCVS,
Royal(Dick) School of Veterinary Studies, University of Edinburgh, Scotland
After qualifying from the university of Glasgow in 1998, Patrick worked in mixed general practice in North East Scotland before moving to Ireland to undertake an internship and then residency in Large Animal Surgery at University College Dublin (UCD).
After his residency, Patrick worked as College Lecturer in Equine Surgery at UCD for several years before moving to Denmark.
He has since worked in private and academic practice and after 11 years at the Weipers Centre Equine Hospital in Glasgow, took up the position of Director of the Equine Hospital and Practice at the Royal (Dick) School of Veterinary Studies, University of Edinburgh where he has been for the last 5 years.
Patrick is a diplomate of the European College of Veterinary Surgeons and a European and RCVS recognized specialist in equine surgery. He is involved with a number of projects around the world with working equidae, including training vets and equid owners in resource limited settings. His clinical and research interests include equine poor performance, the upper airway, ophthalmic surgery, trauma, disasters and rescue and wound healing.
Although Patrick is principally a surgeon, he has a range of experience with exotic, zoo animals and wildlife, and served as a trustee and veterinary director of the Irish Seal for many years.
Patrick lives with his family in west central Scotland and is a keen runner, kayaker and piper.
The Association of Pet Behaviour Counsellors (APBC) is a network of friendly and professional practitioners who work alongside the vet-led team with a variety of species including dogs, cats, horses, small mammals, reptiles, birds and other animals. APBC members offer a variety of in-person and remote services (including internationally).
Full APBC members are qualified, assessed and regulated, having met the standards set out by the Animal Behaviour and Training Council (ABTC), to promote animal welfare through training and behaviour change.  Full members have a depth and breadth of skills, knowledge and experience, unrivalled within the animal behaviour industry.
The APBC also organises regular events aimed at owners, trainers, behaviourists and the veterinary team.
Leucillin is a straight to use, user friendly solution for safe disinfection, antimicrobial control and patient aftercare with no warnings or constrains.
Leucillin is a high efficacy HOCl based biocide for topical pathogen reduction
Proven 99.99999% antimicrobial reduction against pathogens including: Staphylococcus aureus, Pseudomonas aeruginosa, Candida albicans and SARS-COV-2
Skin safe, no alcohol, antibiotics, steroids or harmful chemicals detrimental to tissue
Safe for all mammals, birds and reptiles
Now HSE Approved for human use
Approved by the Organic Soil Association for Organic Livestock Systems
Available in a range of sizes for large animal and domestic pet use
Free point of sale and literature
Supporting vets in meeting their patient's clinical needs and preferences, aiming to positively impact treatment outcomes. Through collaboration with you, our customer, we continue to grow our product range in response to emerging medication requirements. Our products are available for same day dispatch with free delivery on qualifying orders.
The College of Animal Welfare
The College of Animal Welfare is one of the largest providers of veterinary nurse training in the UK, with centres in Cambridgeshire, North London, Yorkshire, Greater Manchester, West Midlands, County Durham and Scotland. We strongly believe that education and training is the key to raising standards of animal welfare. To this end, we strive to create new and accessible opportunities for learning, and encourage employers and those working with animals to undertake appropriate levels of training and continue with lifelong learning and education.
Early Bird pricing is available until Friday 9 September 2022. All prices are listed without VAT and savings including VAT.
Book now
Interested in exhibiting at Equine Congress?
Equine Congress is a one day virtual event that focuses on equine nursing.
Why exhibit with us?
Limited exhibitor numbers - Unlike larger congresses where hundreds of exhibitors often mean that visitors will not remember everyone, exhibition space for these events is strictly limited. As such you will get the opportunity to engage with the delegates attending our congresses personally.
Make meaningful business connections – Network with those that influence decision making in veterinary practice and make relevant industry contacts virtually.
Cost effective – with exhibitor packages starting from just £50+VAT, our prices offer value for money and fall considerably below that of larger events within the industry.
To find out more contact Claire Gregory on 01480 422060.