Veterinary Receptionist Congress
Wednesday 4 October 2023
Early Bird pricing is available until Friday 1st September 2023
Virtual event FAQ & support
What is Veterinary Receptionist Congress?
Veterinary Receptionist Congress is a one-day virtual event that explores all aspects of the veterinary receptionist role - from the many different responsibilities, to the challenges that are faced on a daily basis.
This congress offers 7 hours of evidenced CPD and we will be welcoming a range of expert industry speakers to deliver lectures on:
Dealing with Difficult Clients
Communication Skills
Talking to Clients about Money
Supporting Bereaved Pet Owners
Patient-friendly practice
Who should attend?
Veterinary receptionists looking to develop their professional skills and knowledge. This congress will be particularly useful if you're:
Interested in learning more about client communication, from dealing with difficult clients to supporting bereaved pet owners
Aiming to progress within your role
Interested in keeping up-to-date with everything happening in the industry
Why attend?
Listen to lectures from a range of speakers who will be sharing their experiences and knowledge
Q&A sessions mean your questions will be answered by the speakers themselves
Gain practical takeaways that you can implement in your practice
Gain information, product knowledge and offers from our virtual exhibitors
Earn 7 hours of evidenced CPD
Gain online access to recordings of all the lectures and lectures from previous congresses up until the next event
Download the agenda (PDF)
Online Registration, Exhibition and Lounges
Chair's Welcome
Kirsty Jones RVN Cert Ed, The College of Animal Welfare
Difficult Clients - where do we start to REALLY change things?
Anne-Marie Svendsen Aylott Cand.Med.Vet, MRCVS, NLP Master Practitioner, Leadership coach and trainer, PurpleCat Coaching Ltd
The foundation of all really good communication is what is known as Emotional Intelligence Skills. These are skills that are rarely taught, yet make all the difference, not just in how we come across to others, but to our own internal peace and happiness.
We will look at the components of these skills and how to get started on the journey. The focus will be the inevitable situation where we have to deal with a difficult client.
Top Tips for Purr…fect Communication
Karen Froud-Murray VN FISM AdcertCIM, Vital Spark Training Consultants Ltd
As a receptionist, you are the first and last person the client sees and speaks to; whether that's in person, or on the phone. You are dealing with everything from the excitement of the arrival of new fur babies in the family, to end of life care with empathy and compassion, which requires many vital skills.
This presentation will share 10 top communication tips, covering topics such as: Body language (both face to face and the phone), developing rapport and using empathy, excellent questioning and listening, relaying accurate messages, dos and don'ts of tone & words and also start to understand your own communication style.
Karen is a former veterinary nurse, who has spent time working on the reception desk. Learn some new ideas and refresh some old ones - you will be sure to leave with practical tips to engage "purrfectly" with your clients.
Live Q&A Panel
Present questions (anonymously if desired) to the speakers.
Morning Break, Online Exhibition and Lounges
Talking to Clients about Money
Hannah Perrin BSc MA PGCHE PGDipHE PhD FHEA, Veterinary Management Group (VMG)
Having conversations about money can be one of the most challenging areas of working a veterinary front desk. Situations can be emotional, you're busy, there's 100 demands on your time and the phone keeps ringing. How do you ensure that payment protocols are followed? How do you distinguish between can't pay and won't pay? How do you ensure that everyone can do their best for the animals under your care – while generating enough income to keep the business afloat?
In this session we will explore a range of practical techniques you can use to help those client conversations run smoothly and positively, ensuring that your clients are happy – and your bills get paid.
Live Q&A Panel
Present questions (anonymously if desired) to the speakers.
Lunch Break, Online Exhibition and Lounges
Supporting Bereaved Pet Owners
Diane James, Blue Cross For Pets
An introduction for front-of-house and customer-facing members of staff who have contact with bereaved owners.
Pet loss is tough at any time but during these added times of hardship, it can be even tougher for owners to cope. Lives are transformed by the love and companionship pets bring so saying goodbye, whether due to death or separation, is always sad, difficult, and often traumatic. It affects people in many ways so providing the best practice support techniques and tools can really make a difference to bereaved owners.
During this session, we will cover the different types of loss, how to offer emotional support, empathy vs sympathy, and how to support yourself and the importance of self-care.
Patient-friendly practice – the importance of the veterinary reception team!
Linda Ryan BSc (Hons) Animal Behaviour and Welfare, VTS (Behaviour and Oncology), DipAVN (Medical), KPA-CTP, RVN, CCAB, Inspiring Pet Teaching
In this session, we will consider what patient-friendly practice is, why is matters, and what the veterinary receptionist team can do to facilitate and augment it.
We will look at some practicalities for use in day-to-day veterinary work, considering ways that "front of house" can set the scene, as well as set everyone up for success from the outset and throughout all patient/client care.
Our aim is to have an empowered veterinary receptionist team, who are an integral part of the whole care team's work in preventing and reducing patient distress.
We will cover advice to caregivers; working with clinical teams; promotion of positive vet visits; and discuss the power of a team in achieving success.
Live Q&A Panel
Present questions (anonymously if desired) to the speakers.
Chair's Close
Kirsty Jones RVN Cert Ed, The College of Animal Welfare
Online Exhibition and Lounges
Please note this programme is subject to change.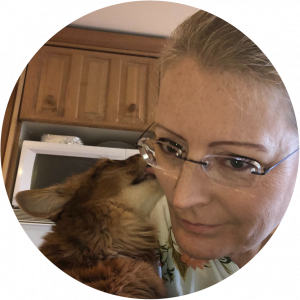 Anne-Marie Svendsen Aylott Cand.Med.Vet, MRCVS, NLP Master Practitioner, Leadership coach and trainer
PurpleCat Coaching Ltd
Anne-Marie Svendsen Aylott runs her own Leadership coaching and training company, focusing on team engagement and thriving. All her training and coaching is based on neuroscience, psychology, behaviour science and cognitive linguistics. Her approach is unique and tailored to the organisation or individual that she is working with. In her spare time, she practices as a small animal vet.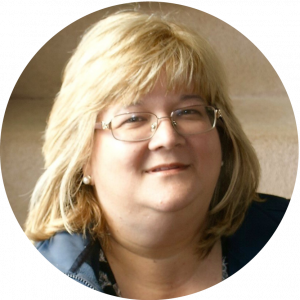 Diane James
Blue Cross For Pets
Diane James is Head of Blue Cross Pet Loss Support, the team provides support for any type of animal loss, using free phone ,email and webchat open every day of the year. Having worked in Human loss, after completing her post grad in counselling, Diane joined Blue Cross in 2014, having worked as a senior HR manager for several years, working in large public facing organisations. Diane has 2 stunning dogs Hero and Chester, who are part of the family.
Diane and her team provide training for several animal organisations and charities in pet loss, using the award-winning E learning course and Face to Face Day course, as well as the new area of the human animal link, which includes safeguarding, socio economics and the effects on clients , as well as compassion fatigue and the tools to work with in these areas.
Diane often speaks at conferences and congresses, as well as appearing on national and local Television and radio. Diane is co-chair of the pet loss network, and she is also a trustee of Helplines partnership UK.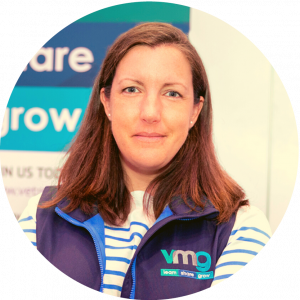 Hannah Perrin BSc MA PGCHE PGDipHE PhD FHEA
Veterinary Management Group (VMG)
Dr Hannah Perrin has over 20 years' experience in veterinary leadership and management.  Originally qualifying as a pharmacologist, she subsequently became Practice Manager of a busy four-site veterinary group in Kent.  In 2010 she went back to school for a Masters degree while consulting for a variety of first opinion and referral practices, followed by a PhD in Veterinary Education focusing on the development of professional identity.  She taught at the RVC for a few years before joining the Veterinary Management Group in 2018.  She is now Learning and Development lead for VMG and Course Director for the VMG/ILM Award, Certificate and Diploma in Veterinary Leadership and Management.
Karen Froud-Murray VN FISM AdcertCIM
Vital Spark Training Consultants Ltd
Vital Spark Training Consultants was founded by Karen Froud-Murray, a former Head Veterinary Nurse, and Sales & Marketing Manager, who has worked for blue-chip Veterinary Pharmaceutical companies for many years, before launching Vital Spark in 2004.
Karen understands the challenges associated with veterinary practice having spent eighteen years training and developing veterinary professionals.  Karen "speaks your language".
Her experience has enabled her to formulate the training based on the modern veterinary industry. To quote an old saying "one size does not fit all!"
Vital Spark's training workshops are fun, interactive, and practical, whilst tailored specifically to your business. For more information visit www.vitalsparkconsultancy.co.uk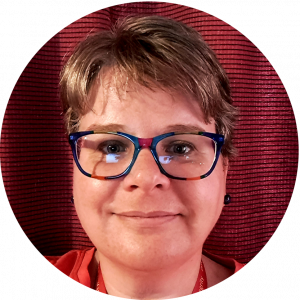 Kirsty Jones RVN Cert Ed
The College of Animal Welfare
Kirsty qualified as a Veterinary Nurse in 1997 whilst working in a mixed practice in South Wales and studying at Berkshire College of Agriculture.  She then progressed to train as an assessor and actively trained and coached members of staff to obtain excellent customer service skills and practical nursing techniques.
After ten years in practice, in 2002, she made the move into Further Education; where she was managing and teaching on courses such as the Veterinary Nursing, Animal Care, Equine and Agriculture.  This provided Kirsty with the opportunity to demonstrate and show her strengths in supporting others to achieve their goals in life within the Veterinary Industry.
In 2005, Kirsty gained a certificate in Education and then went on to gain internal verifier and examiner qualifications.
Kirsty joined The College of Animal Welfare as a distance learning tutor in 2012 and in 2022, progressed to Deputy Manager for the Distance Learning School. This role involves working closely with the Head of Distance Learning in supporting over 400 Level 2 learners.
Whatever her role, Kirsty's only goal has always been to be the best she can be.  She finds her current role both challenging and wonderful!  She provides educational support to assessors, tutors, employers and students; whilst problem solving and sourcing activities to develop learning in the Distance Learning School.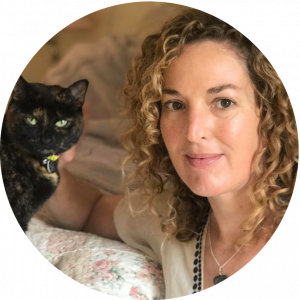 Linda Ryan BSc (Hons) Animal Behaviour and Welfare, VTS (Behaviour and Oncology), DipAVN (Medical), KPA-CTP, RVN, CCAB
Inspiring Pet Teaching
Linda is a Veterinary Technician Specialist in Behaviour, and in Oncology, and an ASAB-accredited Certified Clinical Animal Behaviourist (for cats and dogs). Linda has been nursing for >23 years, and - through working with her feline, oncology and critical care patients - she developed a keen interest in behavioural health.
Linda now specialises in cat and dog clinical behaviour work and training; and to integrating behavioural considerations into veterinary care. She runs Inspiring Pet Teaching, seeing feline and canine clinical behaviour cases, working alongside veterinary colleagues, supporting caregivers, and providing continuing education for veterinary and training/behaviour professionals.
The Burtons family and company have been manufacturing, distributing and servicing equipment for the veterinary community for 40 years. Our full range covers everything from anaesthesia to x-ray and is largely made in-house, in the UK. Established for three generations, the Burtons ethos is to give honest expert advice and excellent customer service to all. As well as supplying a comprehensive range of equipment, Burtons also prides itself on its world-class servicing capabilities. With a nationwide fleet of service engineers available to answer emergency callouts, as well as undertaking routine equipment maintenance.
CAW Business School, based in Godmanchester (near Huntingdon, Cambridgeshire), offers a range of business related qualifications to those throughout the Eastern region and beyond. CAW Business School offers a number of highly recognised qualifications including the opportunity to study AAT Accounting, Business Administration, Customer Service, TAQA and ILM leadership and management, and coaching and mentoring courses.
Pet Remedy is a natural plant based range of calming products for pets. Easy to use and fast acting. This unique and patented formula is valerian root oil based and is made in the UK. Pet Remedy works with the pet's own natural calming mechanisms and is suitable for use in all stressful situations. Pet Remedy will also help with developing emotional resilience and wellbeing. Now used by most veterinary practices and rescues on a daily basis. Visit the vet zone on our website and you will see a detailed explanation by Dr Robert Falconer-Taylor (veterinary neuro surgeon and author), about how Pet Remedy works. You will also see links to 9 published studies showing efficacy in multi-species including cat, dog, rabbit, pig and horse.
The College of Animal Welfare
The College of Animal Welfare is one of the largest providers of veterinary nurse training in the UK, with centres in Cambridgeshire, North London, Yorkshire, Greater Manchester and Scotland. We strongly believe that education and training is the key to raising standards of animal welfare. To this end, we strive to create new and accessible opportunities for learning, and encourage employers and those working with animals to undertake appropriate levels of training and continue with lifelong learning and education.
Vetlife is a charity dedicated to supporting the veterinary profession.
Everyone in the veterinary community is welcome to contact the Vetlife Helpline for free, independent and confidential support – including veterinary nurses, veterinary students, and non-clinical staff. The Helpline can be reached on 0303 040 2551 or by anonymous email.
Following contact with the Vetlife Helpline, volunteers can refer those needing further care to our award-winning Vetlife Health Support service which provides mental health support.
Vetlife Financial Support is available for eligible veterinary surgeons, registered veterinary nurses, and their dependants in the UK.
VetSkill is an Ofqual and CCEA-approved awarding organisation, a professional regulatory body, and an IfATE and ESFA-approved end-point assessment organisation.
We aim to empower learners to achieve their potential by providing inspirational qualifications and robust assessments. VetSkill-approves colleges to deliver our growing portfolio of qualifications and contracts with training providers and employers to provide end-point assessments for many apprenticeship standards.
Veterinary Receptionist Congress
Early Bird pricing is available until Friday 1st September 2023. All prices are listed without VAT and savings including VAT.
Book now
Interested in exhibiting at Veterinary Receptionist Congress?
Veterinary Receptionist Congress is an event solely focused on veterinary receptionists - exploring all aspects of the role; from the many different responsibilities, to the challenges that are faced on a daily basis.
Why exhibit with us?
Limited exhibitor numbers - Unlike larger congresses where hundreds of exhibitors often mean that visitors will not remember everyone, exhibition space for these events is strictly limited. As such you will get the opportunity to engage with the delegates attending our congresses personally.
Make meaningful business connections – Network with those that influence decision making in veterinary practice and make relevant industry contacts virtually.
Cost effective – with exhibitor packages starting from just £50+VAT, our prices offer value for money and fall considerably below that of larger events within the industry.
To find out more contact Claire Gregory on 01480 422060.