Gen Samson
BSc VN Administrator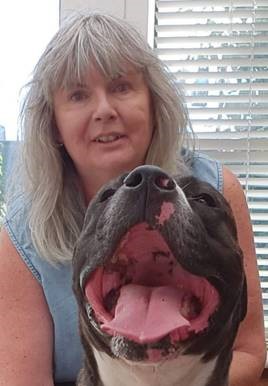 Gen joined CAW in December 2015 as the Administrator for the BSc Veterinary Nursing Degree, dealing largely with recruitment for same and associated tasks.
Gen is passionate about all animals and their welfare, both companion animals and wildlife. She has had the privilege of owning donkeys, a horse, several cats and four very different dogs from rescue.
Gen previously volunteered in Goa for International Animal Rescue, for two years. Her focus was fundraising, and promoting the charity's work in catching, sterilising, vaccinating and returning dogs to their areas. Gen also accompanied the vets on their rounds and on the streets. Gen loved this experiences, and it was this that gave her the determination to get into animal welfare.
When the opportunity arose Gen took voluntary redundancy and joined Wood Green The Animal's Charity for six years, as their Foster Coordinator for dogs and cats not coping in kennels. She also arranged foster homes for families with pets escaping domestic abuse – many dogs, cats, even a Harris Hawk!