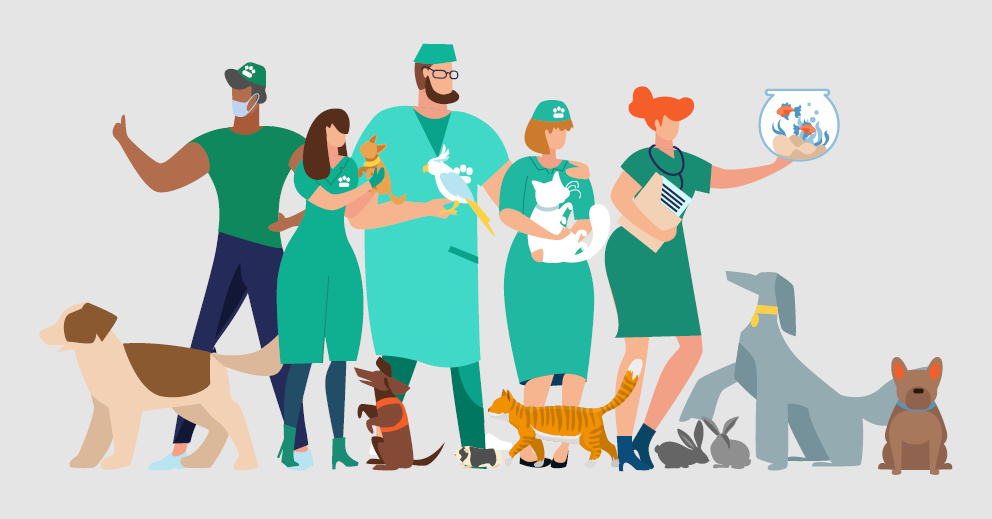 The Ultimate Guide to a Career in Veterinary Nursing
Veterinary nurses use their technical knowledge and hands on expertise to care for our pets with skill and empathy every single day. It is the perfect job for those looking for a rewarding career making a real difference to the lives of animals.
Check out our guide to a career in veterinary nursing, and learn more about the job role, training options and career progression.
Download this page as a PDF
Veterinary Nurse Job Role and Responsibilities
Veterinary nurses are responsible for working with veterinary surgeons to provide care and treatment to a variety of different animals such as dogs, cats and rabbits. They carry out nursing and technical work and perform a range of important diagnostic tests, medical treatments and minor surgical procedures under veterinary surgeon direction. Beyond technical work, RVNs also educate owners on the welfare of their pets. In many practices they run their own nursing clinics.
In any given day you will find yourself involved in a variety of different tasks, from helping a veterinary surgeon in theatre to advising an owner on the most appropriate method of flea control for their pet. Your regular work may include:
Preparing animals for surgery and performing minor surgical procedures
Monitoring anaesthetised animals
Nursing sick animals and administering medication
Taking x-rays and carrying out diagnostic tests
Advising owners on the health and welfare of their pets
Taking bookings, payments and completing necessary paperwork
Running nurse clinics, such as diet and grooming consultations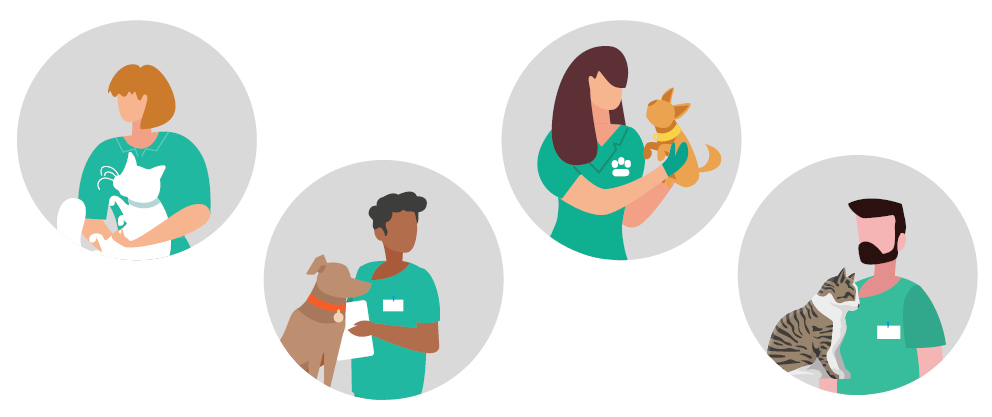 Veterinary Nursing Roles in Veterinary Practice
Outside of the consulting room in veterinary practice, RVNs handle most of the care and attention required by our pets. Their registration with the Royal College of Veterinary Surgeons (RCVS) shows that they are responsible for their professional conduct and remaining up-to-date with their professional skills and knowledge. Read on to learn about the various nursing roles you may come across in practice:
Nursing care

RVNs are responsible for carrying out nursing care during the course of the case. Like nurses in NHS hospitals they perform a wide range of important tasks such as medicating patients, dressing wounds and monitoring intravenous fluids. Beyond this, RVNs also handle the basic needs of the patient including exercising and feeding your pet, cleaning accommodation and providing lots of fuss and cuddles.
Diagnostic testing and procedures

RVNs undertake many laboratory tests in-house. They are trained to take and process x-rays as requested by the veterinary surgeon. This is often a critical step in the process of diagnosing illness or injury in your pet.
Education and nursing consultations

Veterinary nurses undertake a rigorous training programme and continue to study throughout their careers to maintain professional expertise. Many go on to develop specialisms in areas such as dentistry, feline nursing or anaesthesia. As such, many veterinary practices offer nurse-led clinics on areas including weight management, dressing changes, post-operative checks, puppy training and socialisation, microchipping and diabetic clinics.
Veterinary nurse team management

Some veterinary nurses have team management responsibilities. Head Veterinary Nurses lead veterinary nursing and veterinary care teams in practice, in order to manage day-to-day workflow efficiently. Day-to-day, this usually covers many areas in team management, for example: recruitment, development, absence reporting and monitoring. Sometimes head veterinary nurses are also involved with managing expenditure to ensure the practice is using resources cost-effectively. The role is perfect for those looking to have a bigger influence over practice life; whether that be over developing staff, customer service or clinical practice.
Clinical coaching

Clinical coaches are veterinary nurses tasked with supporting student veterinary nurses in practice, ensuring they are practicing safely and providing opportunities for them to complete their Nursing Progress Log (NPL) or e-portfolio to complete their veterinary nursing qualifications. Coaching is a great avenue for Continuing Professional Development (CPD) in coaching and mentoring skills, which can also pave the way to formal qualifications.
Surgical nursing and anaesthesia

Veterinary nurses undertake a rigorous training programme in order to assist veterinary surgeons as part of the surgical team. They monitor the levels of patient anaesthesia throughout operations. They're able to recognise different stages of anaesthesia and potential problems, as well as legally undertake minor surgical procedures under veterinary surgeon supervision. This could be the suturing of wounds or dental scaling and polishing following assessment and removal of any damaged teeth by the vet.
Equine Veterinary Nurse Job Profile
Equine Veterinary nurses are veterinary nurses who work alongside vets in equine veterinary practices, to provide care and treatment to horses. They're involved in many different aspects of horse care, such as:
Preparing horses for surgery
Cleaning and preparing the theatre and surgical instruments
Nursing sick horses and administering medication under veterinary supervision
Mucking out and feeding horses
Dressing wounds
Carrying out diagnostic tests
Completing necessary paperwork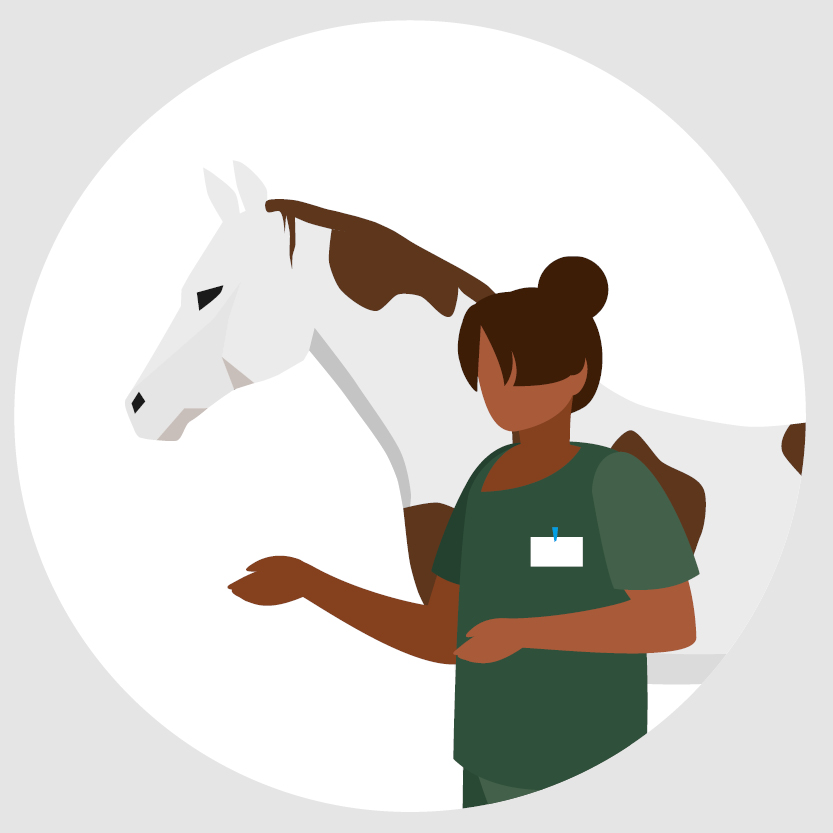 Why Become a Veterinary Nurse
Veterinary nursing is a natural choice for those with their minds set on working with animals. If you have a passion for animal welfare, then you are likely already familiar with the profession and the important role that veterinary nurses play in raising animal welfare standards.
It's the perfect job for those looking for a varied, challenging and rewarding career where you will make a difference to the lives of animals every single day.
Read more about why veterinary nursing could be the career for you:
Gain real job prospects

Job prospects for registered veterinary nurses continue to remain high in veterinary practice and in related industries. What's more – salary expectations have increased significantly in recent years. You can now expect a veterinary nurse salary to be in excess of £20,000 on average per year.
Gain varied career options

Upon completion of formal studies, veterinary nurses have numerous professional opportunities. You could remain in first opinion practice; move into referral practice and specialise in a particular area, train as an equine veterinary nurse, or find work in related industries such as management, research, teaching, sales or rehabilitation with further training.
Do challenging, varied work

Veterinary nursing is a varied role that offers something different every day. RVNs perform nursing care, undertake medical treatments and minor surgical procedures under veterinary surgeon direction, educate pet owners and much more.
Join a rewarding profession

Veterinary nurses make a real difference to the lives of animals every single day. The sense of purpose that comes from nursing an ill, abandoned or stray animal back to health, and the long-lasting friendships fostered whilst working as part of a close-knit team in practice, makes veterinary nursing a rewarding and worthwhile career.
Gain the gift of life long learning

Continuing Professional Development (CPD) is a mandatory requirement for Registered Veterinary Nurses (RVNs), with 45 hours being required by the RCVS over a three year period. This gives those working in the profession the gift of life-long learning and education, and leaves plenty of opportunity to pursue professional interests and undertake specialist training in a range of topics, particularly the care of exotic pets, feline medicine, anaesthesia and dentistry.
Build lasting connections

Working as a veterinary nurse offers the chance to build lasting friendships and professional connections, as you would be working in close knit teams. Veterinary nurses work with veterinary surgeons, VCAs, receptionists practice managers and pet owners to name just a few.
What Makes a Good Veterinary Nurse
Good veterinary nurses are passionate about and dedicated to caring for animals. Often veterinary nurses end up taking their work home with them – sometimes quite literally in the form of kittens that need hand rearing or abandoned or stray animals!
You must enjoy working as part of a close knit team but also have the confidence to work with little supervision and be able to cope with the emotional and physical demands of the job. Inevitably, there will always be kennels and cages to clean, and floors to mop, so you also need to be prepared for hard and dirty work sometimes.
If you've considered training as a veterinary nurse before, you may have wondered whether the role is right for you and asked yourself: what makes a good veterinary nurse? To answer that question, have a look at some of the qualities we think make a great veterinary nurse:
If you don't have all of these skills, don't let it put you off from pursuing your dream of becoming a veterinary nurse. Good veterinary nurses come from all walks of life and hone their personal and professional skills throughout their careers.
Passion and understanding of the role

Veterinary nursing is varied profession. In any given day you may find yourself: taking x-rays, medicating patients, doing consults, maintaining equipment, monitoring anaesthetics, dressing wounds, answering phones, cleaning and the list goes on! You need to make sure you have a realistic expectation of what the job will be like, so that you're ready to get stuck in and make a real difference.
Willingness to work flexibly

Not all veterinary practices offer emergency or out-of-hour services, but many do, so you should consider whether you would be open to working out-of-hours and stepping in during emergencies. Veterinary Nurses also often work on weekends, bank holidays and evenings.
Commitment to professional development

As a veterinary nurse you should be passionate about learning new skills and undertaking regular continuing professional development (CPD). Not only is it a professional requirement, but being committed to lifelong learning will ensure veterinary practices continue to provide the best possible care to patients. What's more – CPD allows you to pinpoint where you want your career to go in the future. For example, you may wish to pursue a specialist area of nursing, take on a clinical coaching role, or become a head nurse.
Good team working skills

Teamwork is essential among veterinary nurses, as often you will be required to work together to complete certain tasks. It's critical to your practice's success that everyone gets along and is willing to help each other.
Technical knowledge and communication

Veterinary nurses often provide information, advice and guidance to owners on the care of their pets. You could be asked about any form of nursing or procedure, from blood work and IV catheter placement to recovery from anaesthesia. To this end, it's important to have a good technical knowledge base in order to deal with client questions that go beyond simply "yes" or no". You should also be able to act confidently in high pressure or emergency situations.
Resilience

Veterinary nursing is a rewarding profession, but it's not always sunshine and rainbows! Seeing animals suffer from an illness or accident can be difficult to experience, especially for passionate animal lovers. In these situations it's important to be able to separate your own feelings in order to get on with the job. You need to get the right balance between being compassionate and doing your job without breaking down.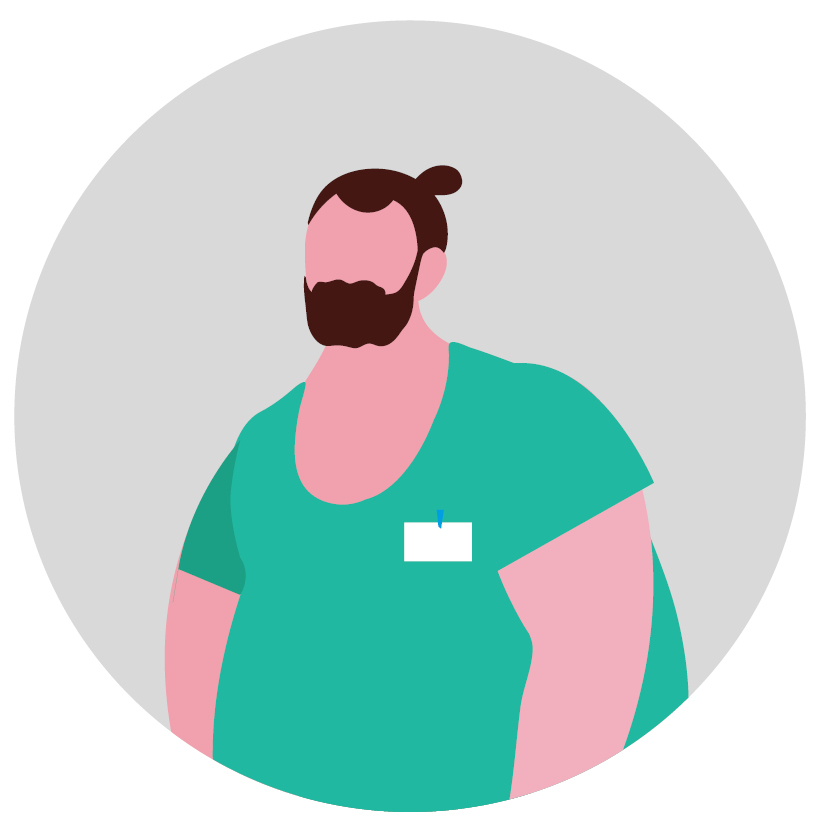 How to Qualify as a Veterinary Nurse
For those looking to train as a veterinary nurse, the good news is that there is more than one way to make your dreams a reality! Aspiring veterinary nurses can achieve professional registration with the Royal College of Veterinary Surgeons (RCVS) through either a university degree or via a level 3 diploma.
The way in which your training is structured and delivered will differ depending on which path you choose to undertake, however both programmes of study offer unique benefits and are recognised as evidence of a high quality education.
Varied learning opportunities is great news for vet nurses to-be everywhere, as it means you can choose the programme of study that is best suited to your circumstances. All this being said; having more than one programme on offer naturally begs the question: which one is right for you?Take a look at both routes and find out below...
If you would like to have an informal chat with a member of our team about which training option would best suit your circumstances directly, contact us at admin@caw.ac.uk or on 01480 422060.
Level 3 Diploma in Veterinary Nursing / Advanced Apprenticeship

The Level 3 Diploma in Veterinary Nursing can be studied on a day release, or block release, basis alongside employment in a veterinary practice. This makes the programme ideal if you want to earn money whilst studying at the same time!

The level 3 diploma can also be studied on a full-time basis, where you spend periods of time both in the classroom and on work placement in practice. This option is ideal for those who have not been able to secure a paid training position in practice.

Provided you find suitable employment in a veterinary Training Practice (TP or aTP), the programme can also be undertaken as part of an apprenticeship. The main benefit of studying the diploma as an apprentice is that your training will be paid for by the employer, meaning it would be a debt-free route into the profession. View the latest apprenticeship opportunities at CAW

For those who do not hold the qualifications needed to enrol onto a degree programme, the diploma could be an excellent alternative. In order to apply for the diploma you must have a minimum of 5 GCSEs at grades A*-C (or 9-4) including English Language, Mathematics and a Science subject.

If you do not meet the entry requirements, other qualifications may be acceptable, for example the Level 2 functional skills qualifications in Maths & English, combined with the Level 2 Certificate for Veterinary Care Assistants.

Entry onto the diploma programme can be very competitive, take a look at how you can strengthen your application.

Diploma students can qualify as a veterinary nurse in as little as 24 months, meaning the programme could be the route for you if you are looking to qualify quickly, or if you are perhaps not in the position where you can take the three to four years of study necessary to gain a degree.

If you think this could be the option for you, your next step would be to find a suitable training provider. There are various colleges around the UK that offer this programme, a list can be found on the RCVS website. The College of Animal Welfare offers the Level 3 Diploma in Veterinary Nursing programme in Huntingdon, North London, Wigan, Leeds, Solihull and Edinburgh.
BSc (Hons) Veterinary Nursing / FdSc Veterinary Nursing

For those who would prefer to study to the highest academic standard, and are eager to experience the university life for all that it entails; such as moving away from home, mixing with new people and gaining new experiences – undertaking a veterinary nursing degree programme could be for you.

Degree programmes are generally either three or four years in length. During this time you will have the opportunity to undertake work placements in a variety of veterinary practices.

Going to university offers the opportunity to be taught by world renowned clinicians who are experts in their field. If you're interested in post-graduate opportunities such as training in specialist areas like physiotherapy, or training for a career in teaching, university study is for you.

There are various universities around the UK that offer this programme, a list can be found on the RCVS website. The College of Animal Welfare offers the FdSc Veterinary Nursing and BSc Honour Veterinary Nursing degree programmes in conjunction with universities across the UK. For more information about these courses, including entry requirements and application details, click on the links below…
Veterinary Nurse Training at The College of Animal Welfare
Veterinary nursing is a great career choice for those who want to spend their time caring for animals and promoting responsible pet ownership.
All our veterinary nursing programmes offer a combination of practical learning and academic teaching, allowing students to develop a multitude of clinical skills, as well as gain a thorough understanding of the science behind animal health and behaviour.
Check out our subject overview to hear more about the profession and find out what it's really like to study with us. If you want to learn more about our courses, visit our website - we're enrolling now for courses starting at all of our centres throughout the year.
How to Write a Great Veterinary Nursing Personal Statement
Writing a veterinary nursing personal statement is a key opportunity for you to demonstrate your enthusiasm and commitment to a course, and show the admissions team what value you can add to their institution. If you're applying for a high-demand course such as veterinary nursing, your personal statement could be the deciding factor on whether or not you get an interview. We've put together some practical advice and guidance about how to prepare your veterinary nursing personal statement. Let's get started!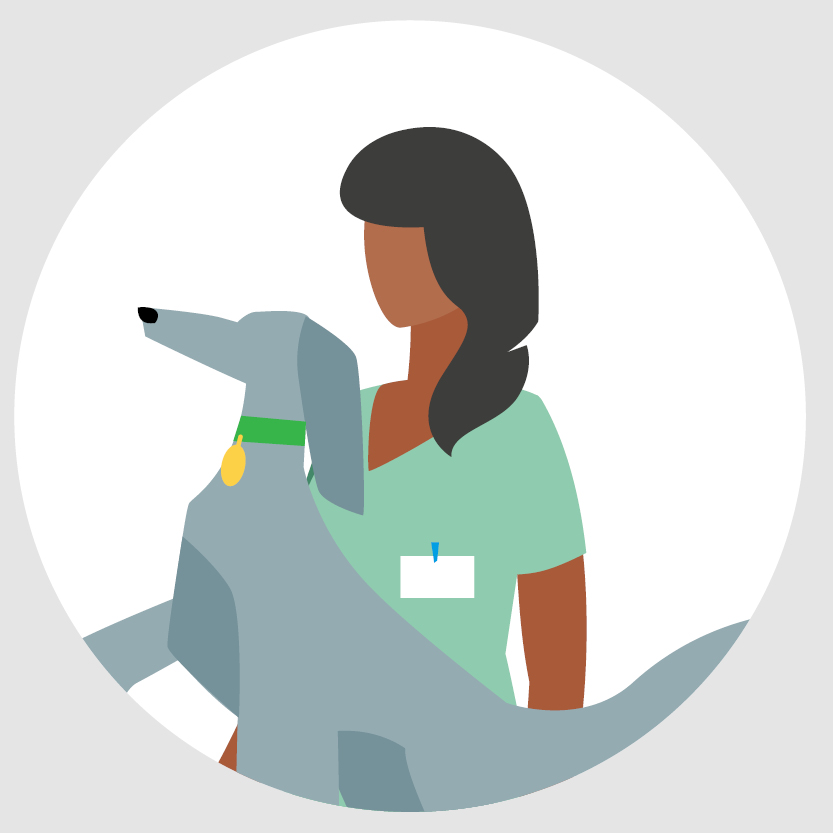 Veterinary Practice Work Experience Advice and Guidance
How to Find Work Experience in a Veterinary Practice
Entry onto many veterinary nursing education and training programmes requires work experience or employment in a veterinary environment. Veterinary nursing is a popular profession and entry onto training programmes is often very competitive, therefore work experience opportunities for aspiring student veterinary nurses can sometimes be hard to come by…
Nonetheless, work experience is an incredibly valuable opportunity to take a close up look at the career and ensure you are making the right career choice. Along with the additional benefits of networking within the industry and gaining those ever valuable practical skills required to make the list of becoming a registered veterinary nurse.
If you're struggling to gain the experience needed to apply for the course, don't give up. Take a look at our tips and advice about how to gain work experience in a veterinary practice:
Check local newspapers and online job boards

Job boards such as the CAW jobs board, Vet Times Jobs or Animal Jobs Direct list advertisements from veterinary practices for veterinary care assistants (undertaking the VCA course could be an alternative way for you to qualify for veterinary nurse training), animal nursing assistants or student veterinary nurses (SVNs)
Check out your local veterinary practices' websites

Many practices have their own vacancy page or further information about placement opportunities on their website, which can help you learn more about what they're looking for. This way, you'll also read more about who the practice is and what they do. Find a veterinary practice near you
Ensure your CV is relevant and up-to-date

Keeping your CV up-to-date means you'll be able to apply for positions as soon as they become available. Make sure your CV contains any relevant experience or hobbies that you may have that will complement your application for work experience, for example any additional animal care studies or work experience in a related environment such as a farm, rehoming centre or kennels/cattery.
Attend relevant open days and careers events

Career days such as our Careers With Animals Day bring local veterinary employers and colleges under one roof, which is the perfect opportunity to discuss your career plans and gain advice from industry professionals. What's more – they can be a good opportunity to meet with local practices directly to enquire about work opportunities.
How to Prepare for an Interview at a Veterinary Practice
Entry onto many veterinary nursing courses, such as our Level 3 Diploma in Veterinary Nursing, require you to gain employment or work experience in a veterinary practice. As veterinary nursing is a popular and competitive profession to join, it is essential to be prepared for any interviews you secure, and do all you can to stand out against the competition – whether you're interviewing for a placement, job or work experience. To help you, we have gathered together some advice...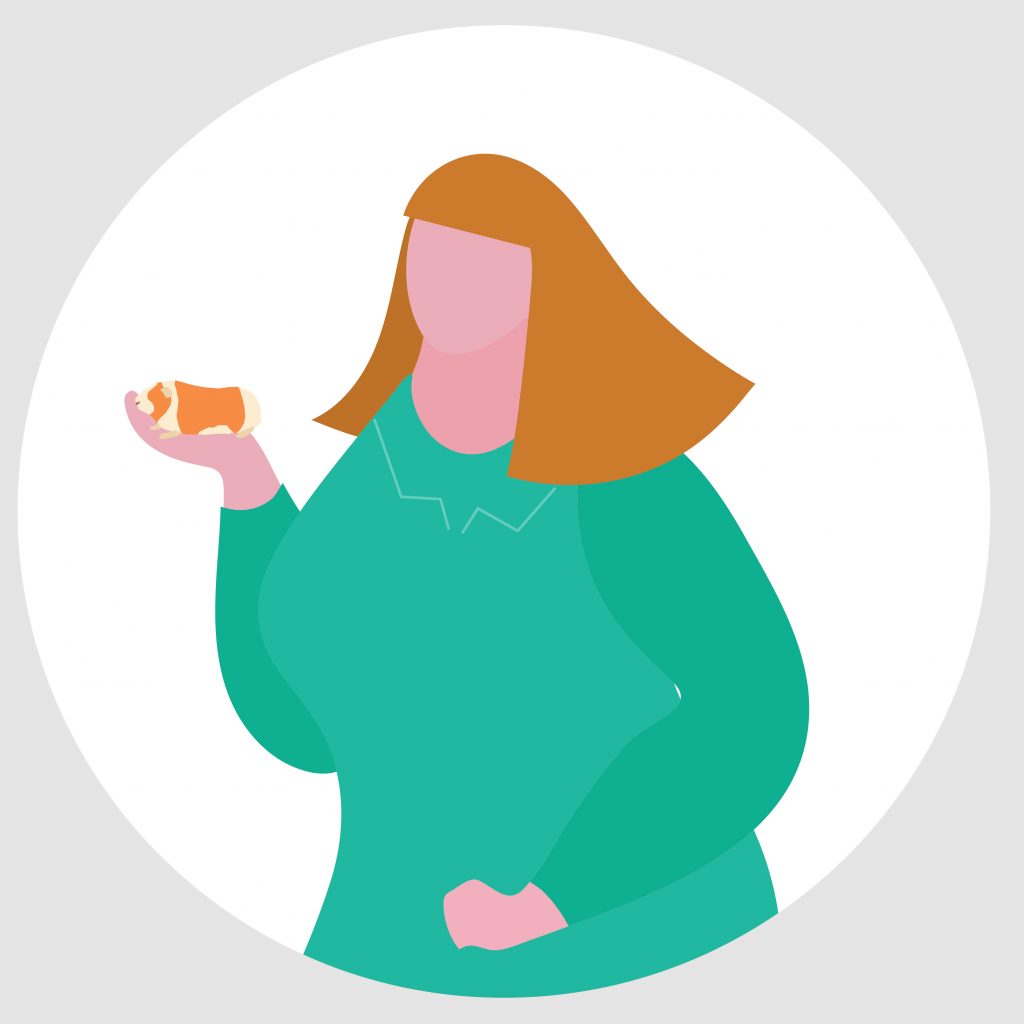 Making the Most of Work Experience in a Veterinary Practice
If you want to pursue a career as a veterinary nurse, you will gain a vast amount of your skills and ability through your work experience, making your time in practice crucial. Applying for work experience is a reasonably easy process, but the high demand for placements means they are often in short supply.
Anytime you can secure in a practice will be hugely valuable for any aspiring veterinary nurse, so please do welcome opportunities and make the most of it. We have put together a few top tips to consider before you embark on your time in practice.
Organise in advance

Be timely with your dates, make sure you plan in advance so that you have everything organised for the right time in accordance with the requirements for your course.
Make a good impression

With any job, it is important to turn up on time and greet everyone in a friendly, approachable manner to make a good first impression. Pay attention to people when they introduce themselves, it is important and useful to understand what each person does within the practice. Making a mental note of people's names and what they do, that you can jot these down in a notebook later can be useful for future reference. Take the time to get to know your colleagues, this will help you gain a greater understanding of the practice set up.
Listen and be prepared

Take a notebook, listen carefully to any instructions you are given and note down important information. Do not be afraid to ask for clarification. Time is precious for all in most practices, however, it is equally important to understand what is asked of you.
Ask for feedback

Gather informal feedback from your supervisor as you work, rather than at the end of your placement. This will give you a chance to reflect and refine your approach as you complete tasks and get a better understanding of the processes in place and the reasoning behind them.
Follow the dress code

Wear smart, practical clothing on your first day like trousers and a comfortable top. It is often best to avoid jeans, leggings or joggers until you are able to find out if the employer has a preferred dress code – until then, play it safe with a smart and practical outfit. Most importantly, make sure you wear comfortable shoes as it is likely that you will spend a lot of time on your feet. If the practice gives you a uniform or a name badge to wear, make sure you wear it every time you are in and keep it clean and tidy. If you are working on shifts, you may need to start early – so make sure you leave enough time to get yourself ready for the day
Don't be shy

Avoid being a "passive" learner, be proactive – do not be shy in showing your willingness to get involved and show the team you are keen to get involved and contribute to getting jobs done and helping out.

Take as many opportunities to develop your skills and gain insights into the various elements of the job. This is such a valuable time, the more you get involved and see with your own eyes – the greater your understanding will be.
Take notes

Take a pen and a pad to note down any useful information, make a record of any tasks you may have completed or want to find out more about, write yourself instructions on how to complete tasks in case you need them for other future occasions. It is useful to keep notes of exact tasks you carried out as this will be useful for future applications.
Take it all in

Work experience can be nerve-wracking, but take your time and embrace the process. It is vital to keep in mind that it will not only improve your CV, it will also provide you with the chance to figure out whether a career as a veterinary nurse is the right move for you.
Career Progression for Veterinary Nurses
Once you've achieved a veterinary nursing qualification and joined the RCVS register of veterinary nurses, you can embark on your career as a Registered Veterinary Nurse (RVN). It's well documented that career opportunities for qualified veterinary nurses are excellent. Here, we look at just a few opportunities for career development for veterinary nurses…
Top up your qualification to degree level

Following the launch of our Veterinary Nursing BSc (Top Up) programme, diploma level veterinary nurses now have the opportunity to top up their qualification to degree level. Studying at degree level offers a range of benefits, including achieving eligibility for Companion Animal Suitable Qualified Person Status (C-SQP), pursuing specialist interests in project and dissertation modules, developing skills in research and academic writing, and paving the way to further postgraduate training at masters or even PhD level. Find out more about the programme here:
Undertake further study in a specialist area

Nurses must continue to study and log professional development hours to maintain their registration throughout their careers. This means there is plenty of opportunity to pursue professional interests and undertake specialist training in a range of topics, particularly the care of exotic pets, feline medicine, anaesthesia and dentistry.
Work towards a leadership or management role

If you're looking for leadership and management opportunities within veterinary practice, you could become a head nurse or even work towards becoming a veterinary practice manager over time. The Veterinary Management Group (VMG) can provide more information about management opportunities and training.

We also offer a Starter Guide for Head Veterinary Nurses, which is free to download.
Pursue a sales role

Another career route you may take once you have qualified as a veterinary nurse is working for one of the many companies and service providers that supply the veterinary industry as a sales representative.

Becoming a veterinary sales representative is one of the less-recognised career paths open to veterinary nurses. It offers a fantastic opportunity to travel, meet new people and help veterinary surgeons, veterinary nurses and other professionals to deliver better care to their patients.
Train in rehabilitation

As a qualified veterinary nurse, you could grow your career by training to become a veterinary physiotherapist or hydrotherapist. Rehabilitation following veterinary referral can help animals recover following surgery and from a variety of conditions such as pack pain, sprains, strains, fractures and sporting injuries. It has become a growing service within specialist veterinary hospitals, referral centres and first opinion practices. You can visit our career profiles to find out more about how to pursue a career in veterinary rehabilitation.
Land a great role in a veterinary practice

Many veterinary nurses choose to remain in first opinion veterinary practice, however there are also options for RVNs with a particular interest to work in specialist practices (e.g. feline, equine, reptile or large animal practices), emergency vet practices, referral practices (e.g. orthopaedic, cardiology, oncology, ophthalmology) or veterinary/university hospitals.

You could also become a locum veterinary nurse and gain experience in a range of different veterinary environments. If you're looking for a place to start, check out the CAW Jobs Board.
Join the education industry

Many RVNs use their qualifications to pass on skills and expertise to the next generation of veterinary nurses in education roles such as lecturing.

Teaching positions can vary widely, but veterinary nurses who choose to take up a role in education might be writing and developing course content, presenting lectures, workshops and practical teaching sessions, providing student support and guidance, assessing and moderating students, or undertaking research and representing educational institutions at conferences and exhibitions.
Become a Clinical Coach

Beside every great veterinary nurse is a great clinical coach, who supported them through their formal training and helped them develop their practical skills in practice.

If you're passionate about veterinary nursing and keen to help others flourish in the industry, you could consider training as a clinical coach and help to train student nurses in practice. Find out more about Clinical Coach training

We also offer a Starter Guide for Clinical Coaches, which is free to download.
Spend time working abroad

Do you want to the opportunity to travel the world whilst gaining valuable skills as a veterinary nurse? Whether you're a newly qualified veterinary nurse looking to gain more experience, have been working in industry for years and fancy taking on a new challenge, or just want to do something good with your time off – taking on a voluntary placement abroad could be for you! Volunteering worldwide is a great way to use your veterinary nursing skills to help animals in need.

The Worldwide Veterinary Service is an animal welfare charity that provides opportunities for vets and veterinary nurses to volunteer their skills and experience on placement in countries including India, Thailand, Peru, Malawi, South Africa, Costa Rica – and many more.
Undertake academic writing and research

If you have studied to become a veterinary nurse at degree level, you may wish to pursue a career in conducting and publishing research. This work is essential to developing veterinary nursing techniques and championing evidence-based practice. You could also take your academic development in a new direction by speaking at industry congresses and events. If you have a creative flair, you could also aim to become a freelance writer. You could even start your own blog!

Finding a Job as a Veterinary Nurse
For newly qualified and experienced nurses alike, the good news is that your job prospects once qualified after excellent. Salary prospects have improved significantly in recent years, meaning that veterinary nurses now earn an average of £24,227 per year (SPVS Salaries Survey 2021).
Whether you've qualified as a veterinary nurse via workplace training or by completing a higher education qualification, you'll be looking for the perfect role that will give you valuable experience, regular support, the right level of responsibility and the opportunity to pursue areas of nursing you have a real passion for. Take a look at our advice and resources for finding a job in veterinary nursing…
Starting your job search and finding the perfect role for you
Many veterinary nurses choose to remain in first opinion veterinary practice, however there are also opportunities to pursue more specialist roles in referral practices, emergency 'out of hours' practices or large veterinary hospitals, perhaps specialising in a particular area such as surgical nursing. You could also find work in teaching, management, research, sales or rehabilitation.
Be open-minded about seeking jobs in a variety of fields, and properly investigate what each role entails to make an informed decision about whether you could see yourself fitting in.
Keep an eye on jobs boards

There are many online job platforms, which cater for the veterinary industry. On these websites, you can find all the latest vacancies in the veterinary world – including any veterinary nursing positions that may be available in your area.

Industry magazines and newspapers
Know what you want from a job

Before you begin looking for a new veterinary nurse job, make sure you have a clear understanding about what you want from your career and consider the level of support you will receive to achieve this and to become more confident in your role. For example, you may wish to build your knowledge and experience of working in-surgery, and perhaps move into teaching with more experience.

What's more - look for opportunities that offer a great CPD allowance to help support you achieve your goals and continue learning.
Keep in touch

Your lecturers and fellow students from veterinary nurse training can be invaluable sources of help when it comes to finding new positions and putting together an application.
Impress with your veterinary nursing CV
Your CV is sales document that will be up for judgement each and every time it is submitted, so it is important to get it right and produce a CV that accurately reflects your skills and experience.
Think beyond your veterinary nursing skills

A passion for animal welfare and key technical skills are essential for any veterinary nursing CV, but make sure to consider what other skills the employer may be looking for and may help you stand out. For example, you may need great people skills when working with clients and colleagues, or have teaching experience.
Avoid the generic and use specific examples

Try not to make sweeping generalisations that are difficult to back up. Check your CV and make sure that you can confidently explain each claim you have made about yourself or your performance before sending. This way, you will avoid difficult questioning later on in the recruitment process.

Anyone can make bold statements on their CV, but the best applicants back up their claims using real evidence from their career history. For example, rather than saying "I work well under pressure" you could say "I worked in a small team of veterinary nurses in a busy referral practice"
Don't lie about your skills and experience

It can be tempting to stretch the truth or embellish your achievements, but you'll only end up being caught out when an employer checks your background and references later down the line!

The last thing you want to do is secure an interview, only to be asked about something you have falsely claimed to understand. You're wasting the employers time and your own this way, so keep it honest!
Match the company

Understanding the values, objectives and goals of the business you are applying to work for will help you tailor your application to their requirements more effectively.

Pull out key words and values that the employer is looking for from the job description and use them in your CV. Take the main content from your CV and add in extra points you feel are relevant for particular job applications. In addition, change the emphasis of certain points to make more relevant skills stand out.
Check, check and check again

Check, check and check again! For certain positions, you could be one of 100s of applicants. When faced with so much competition, you really need to go the extra mile to make sure your CV is free of silly mistakes. It could be the difference between receiving an interview and receiving a rejection letter!

If you know that speling and and Grammor is A personal weaknesses, enlist the help of a grammar checker such as Grammarly, or a member of your family, to help you.
Include Continuing Professional Development (CPD)

Every veterinary nurse is required to undertake CPD to maintain professional status and keep their clinical skills up-to-date, however in 2017 an RCVS study found that nearly a quarter of veterinary nurses did not complete the mandatory number of hours. So if you've made the effort to kept up to date with your CPD, say so and talk about how you've applied what you've learnt in practice! It could help you stand out from another candidate and be the difference between getting an interview and receiving a rejection letter.
Explain career breaks

It might be that you were made redundant or that you are returning to the profession after having children. Whatever it is, you need to be upfront about any gaps in your career history! You don't have to go into full details, but the employer may want to understand the reasons behind any career breaks.
Talk about your successes

It's great to list your day-to-day responsibilities onto a page – but you can do much better! Think about what you're proud of having achieved at work, or something you have done that has had a positive impact on company objectives. Showcase periods where ideas were created and targets were exceeded.
Format for success

Your CV is ultimately a sales document that will be up for judgement each and every time it is submitted. It needs to look professional and be easy to read; otherwise you're selling yourself short. Make sure your CV uses a clear, well-structured layout that is simple to navigate. You may wish to breakdown long sentences and paragraphs into easy to read headings, bullet points and clear sentences.
Don't be disheartened and learn from others

You might find that your CV is failing to be shortlisted. If this is the case, don't give up! It may be worth speaking to a careers advisor, or getting in contact with recruiters to ask for tips and advice. Seeking constructive feedback is the quickest way to make improvements to your work.

You're not the first person to be writing a CV, and you certainly won't be the last. There's nothing wrong with taking a look at how other people have approached their CV. Reviewing the strengths and weaknesses of other peoples' CVs can help you identify what you need to add or improve in your own.
Going for gold at your veterinary nursing interview
So you've got an interview and your dream role in veterinary nursing is in sight? Now you need to put in the work to ensure the role if offered to you. Beyond research, research and prepare, prepare; make a note of these top tips for nailing your interview.
Research the company and the interviewer

Whether you're applying for a job in a small practice, large veterinary hospital, charity or elsewhere; the more you know about the company and the people you will be speaking to on the day, the easier it will in to match your answers to what they're looking for – so get digging!

The best place to start is the company website, where you can find out more about the company's history, services, vision and values. You could look for a 'meet the team' profile on the company website, or do a quick search on LinkedIn, to get a bit more insight into the background of your interviewer.
Make sure you come prepared

Double check the emails you have received from the employer about the interview, and make note of any specific material you need to bring with you, for example proof of eligibility to work in the UK. You may also want to consider bringing along a:

Printed copy of your cv
Mobile phone with directions to the place of interview
Name and contact details for the person who is interviewing
Job description (if needed)
Remember, it's a conversation - not an interrogation

The interviewer is not there to interrogate you or make you feel uncomfortable – all they're looking to do is find out more about you and how you might fit into the role. Getting the most out of the interview involves active participation on both sides.

Prepare some questions to ask the interviewer; this way, not only do you show enthusiasm for the role at hand, but you're making the most out of the opportunity to learn more about the company and whether the role is really for you. Some examples of questions you could ask are:

What are the opportunities for progression in this role?
What is the practice policy in regards to Continuing Professional Development (CPD)?
Can you tell me more about the facilities at the surgery?
Are there any additional responsibilities beyond nursing involved in this role?
Know why you want the job

Interviewers do not want to leave the interview confused as to why you're there. Have you applied because you're looking for part-time work? Perhaps you were attracted by the reputation of the practice, or really want to develop your skills in a particular area of nursing and this job gives you that opportunity.

Whatever your reasons may be – don't keep the interviewer guessing! Being transparent will help you, and the interviwer, better understand what you would be looking to achieve and whether they can accommodate what you would like out of the role.
The job description is your friend

There's nothing worse than showing up to an interview and receiving competency based questions that take you off guard. The best way to prepare for such questions is to predict them – and that's where the job description can help you.

By looking at the job responsibilities, you can discover what competencies the employer is looking. This could be anything from strong surgical nursing skills, a compassionate approach to euthanasia, or strong interpersonal skills. Required competencies will vary from job-to-job, and some will naturally appear more than others.

For example, if there is an emphasis on surgical nursing on the job description, they may ask to hear about your experiences performing minor surgical procedures, or ask for an example of successful surgical nursing in your career.

Once you've picked out the competencies on the job description, you should come up with an example or experience that shows you have demonstrated this skill. Make sure you also know how what you did produced a positive result!

(Note: This method of answering behavioural or competency based questions is called the STAR method. It is a structured manner of response, which involves discussing 1) the situation you were in 2) the task at hand 3) the action you took, and 4) how your action positively produced a positive result in the situation you're describing.)

At the end of the day, no one knows what questions you're going to be asked (including us!), but looking at the job responsibilities can help you predict and plan for them.
Look over your CV and the job description one last time

Make sure to remind yourself of what you wrote in your CV, so that you are prepared to elaborate on examples you have cited and are aware of what the interviewer is talking about when he or she refers to your CV. What's more – rereading the job description will refresh your memory as to exactly what the employer is looking for. It may be they're looking for someone with a particular specialist interest, or someone who has experience with reception duties in practice. Whatever the requirements may be, come up with an example of how you fit them.