Course Overview
Quick Facts
Four years
Huntingdon
Awarded by Middlesex University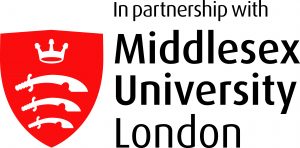 This programme – jointly developed, delivered and assessed by Middlesex University and The College of Animal Welfare, offers students an alternative entry pathway onto the BSc (Honours) Veterinary Nursing programme. It is aimed at those who do not meet the necessary entry requirements, or those who are not yet quite ready to undertake study at degree level.
The first (foundation) year is classroom based and introduces key veterinary nursing topics as well as preparing you to study at degree-level. It will equip you with the skills and knowledge needed to progress onto the BSc (Honours) Veterinary Nursing programme. All modules in the foundation year are delivered and assessed at level 3 (A-level standard) and, as such, are an ideal stepping-stone onto the first year of the full degree programme.
Students who successfully complete the foundation year but do not to progress on the full degree programme will be awarded a Foundation Certificate in Animal Health Studies. Successful students who gain the grades required in the foundation year may continue on to study the BSc (Hons) Veterinary Nursing programme at Huntingdon.
If you are hard-working and passionate about animals then veterinary nursing could very well be the career for you. You will work alongside veterinary surgeons and other team members to provide vital nursing care and support to a variety of small animal patients. No two days are the same which makes the job varied and rewarding! The demand for registered vet nurses (RVNs) in the UK and overseas continues to be high, meaning that your job prospects on graduation are excellent!
Enter your email address to download a prospectus
Course Content
Within the foundation year you will study four compulsory modules, all of which are exclusive to, and specifically tailored to, veterinary nursing foundation year students:
Essentials for Learning
This module aims to prepare learners for undergraduate study on their chosen veterinary nursing programme, equipping them with the necessary soft skills and study skills to enable a smooth transition to study at level 4. The module principally aims to address the core subjects of: English and academic writing; use of number and applied mathematics; and Information Communication Technology (ICT).
Applied Research
You will engage in a research project specific to the veterinary nursing sector and will apply the knowledge and understanding gained within the other three modules of this foundation programme. Additionally, the module provides an opportunity to develop the soft skills and employability skills that are vital to continuation on to the veterinary nursing degree and within the veterinary nursing profession post-qualification.
Introduction to Animal Science
This module explores the fundamental principles and concepts in animal anatomy, principles of genetics and basic laboratory skills in preparation for future study on veterinary nursing undergraduate programmes.
Fundamentals of Veterinary Nursing
Within this module you will gain a basic overview of what it means to join the veterinary nursing profession alongside essential basics of health, disease, behaviour and welfare. The module aims to ensure that students have a good grounding in subject areas relevant to veterinary nursing in preparation for continued study on undergraduate veterinary nursing programmes.
Students who successfully complete the foundation year will then be able to continue on to the BSc Veterinary Nursing programme and undertake the following modules:
Year 2:
• Introduction to Professional Issues
• Essentials of Nursing Care
• Veterinary Nursing Practice
• Animal Science
Year 3:
• Clinical Nursing
• Pathology for Veterinary Nurses
• Theatre Practice
• Appraising and Using Evidence for Practice
Year 4:
• Pharmacology
• Principles of Imaging and Anaesthesia
• Dissertation
• Elective Module (you may choose one of the following: Equine Nursing, Management & Business, Nursing Exotics & Wildlife, Professional Development, Animal Behaviour & Training)
With the exception of the electives in the fourth (final) year, all modules are compulsory and are not shared with non-veterinary nurse students. Modules are taught in semesters, with two semesters per year.
Clinical Experience
The first year (foundation) programme does not contain any time spent in clinical practice, however there will be opportunity to undertake field trips to animal sanctuaries, kennels and zoos. The final three years of the course blends 50% placement in veterinary practices with 50% theory. This meets and exceeds important requirements of the profession as specified by the Royal College of Veterinary Surgeons (RCVS).
You are offered an opportunity to choose between placements near to your home where possible (potentially a considerable cost saving) or closer to the campus you are studying at. All placements are arranged by the University and, in accordance with the RCVS requirements, may only be undertaken in RCVS approved Training Practices.
Assessment
You will be assessed by a variety of means including written examination, assignment, practical assessments and presentation. You are required to pass all elements of every module in order to complete the programme.
Entry Requirements
It is anticipated that the demand for places on this programme will be high and, as a consequence, the selection process will be competitive.
All prospective students must have a minimum of 5 GCSEs at grade C or above (9-4) including English Language, Mathematics, a Science subject.
In addition, you must also have:
A minimum of A level grades – DEE – DDE, or;
Pearson BTEC Level 3 National Extended Diploma (first teaching from September 2016) – MPP (merit, pass, pass), or;
Access to HE Diploma – pass including 45 credits
Please note that preference will be given to those who have achieved the above additional qualifications in science or animal related subjects.
Work experience requirements
To apply for this programme you will need to have a minimum of four weeks (each week 35 hours) work experience within a veterinary practice in order to have developed animal handling skills and obtained an insight into the work of veterinary nurses. You will need to have completed the minimum requirements to enter onto the course. The experience does not need to be in an RCVS approved training practice, although this would be beneficial.
For offer making purposes, the University will only consider work experience that has taken place in the period two years immediately before the course start date to ensure that you have recent experience on the most up to date approaches and procedures carried out in veterinary practice .
Mature students
Prospective applicants who are over 21 years of age and meet the minimum of 5 GCSEs at grade C or above including Mathematics, English Language, an a Science subject, but do not hold further qualifications, but who can show high levels of ability and experience within the veterinary care sector (evidenced by a supportive reference by a veterinary practice principal), are also invited to apply.
International students
International students are most welcome. Applicants holding international qualifications are required to have them officially translated into English with a notarised stamp. Furthermore, they must have proof of competence in the English Language by holding IELTS at a minimum score of 6.0 (with a minimum of 5.5 in all four components) or a recognised equivalence such as the ESOL qualification. Please visit the University's English language requirements page for a full list of accepted English language tests and qualifications. If you do not meet the University's minimum English language requirements, an intensive pre-sessional English course is available.
Prior to applying for this programme, please ensure you read the Royal College of Veterinary Surgeons (RCVS) Disability Guidance on the Recruitment of VN Students.
What Next?
Foundation year…
Students who successfully complete the foundation year may continue to study the BSc (Hons) Veterinary Nursing programme at Huntingdon. Students who successfully complete the foundation year and do not to progress on the degree programme will be awarded with a Foundation Certificate in Animal Health Studies.
For some students, progression onto a Level 4 degree programme may not be the right step. For those wishing to continue to study at Level 3, there will be the option to apply to undertake the Level 3 Diploma in Veterinary Nursing instead.  
BSc (Hons) Veterinary Nursing…
For those students who progress on to, and complete, the veterinary nursing degree you will be eligible to apply to join the Register of Veterinary Nurses held by the Royal College of Veterinary Surgeons (RCVS). Registered Veterinary Nurses (RVNs) are able to use the post nominal letters RVN and will receive a badge that, when attached to their uniform, identifies them to members of the public and their colleagues as being of professional status. Registration also demonstrates to employers and the general public that they are accountable to the RCVS for their professional conduct and are committed to keeping their knowledge and skills up-to-date by means of Continuing Professional Development (CPD).
Progression and Employment Prospects
Due to the high demand for RVNs across the country, job prospects are excellent both within veterinary practice and in other related areas. Many opportunities are afforded to graduate veterinary nurses in relation to working in first opinion veterinary practice, or moving into more specialist areas – such as surgical nursing – in a referral practice or large veterinary hospital. On completion of degree level training and study, your career prospects could also expand into team leadership, research, teaching, sales or even rehabilitation with continued learning.
Remember that, on achieving professional status, it is your responsibility to undertake Continuing Professional Development (CPD) on a regular basis. Our CPD and short courses are designed for both registered and student veterinary nurses, allowing you to refresh your veterinary knowledge and understand the latest developments in the profession.
CAW Connect
After you complete your studies with The College of Animal Welfare, you will be invited to join our alumni association, CAW Connect. CAW Connect is a social networking website and education hub which gives you the opportunity to connect with other alumni, enjoy industry discounts, make use of exclusive careers advice and resources, find new job opportunities and keep up-to-date with the latest industry news. Find out more about CAW Connect