Courses
Enter your email address to download a prospectus
Our leadership and management courses, accredited by the ILM, are a convenient combination of study weekends and online learning. They will develop your skills and confidence in making management decisions and enhance your professional status as an effective leader and manager.
ILM qualifications have been designed with a strong focus on workplace performance; aiming to create well-rounded managers with a proven ability to work to high standards.
When you undertake an ILM course you will receive
free studying membership
with the ILM which will give you access to a range of invaluable tools and resources. Studying membership lasts the length of your programme or a minimum of six months.
Subject overview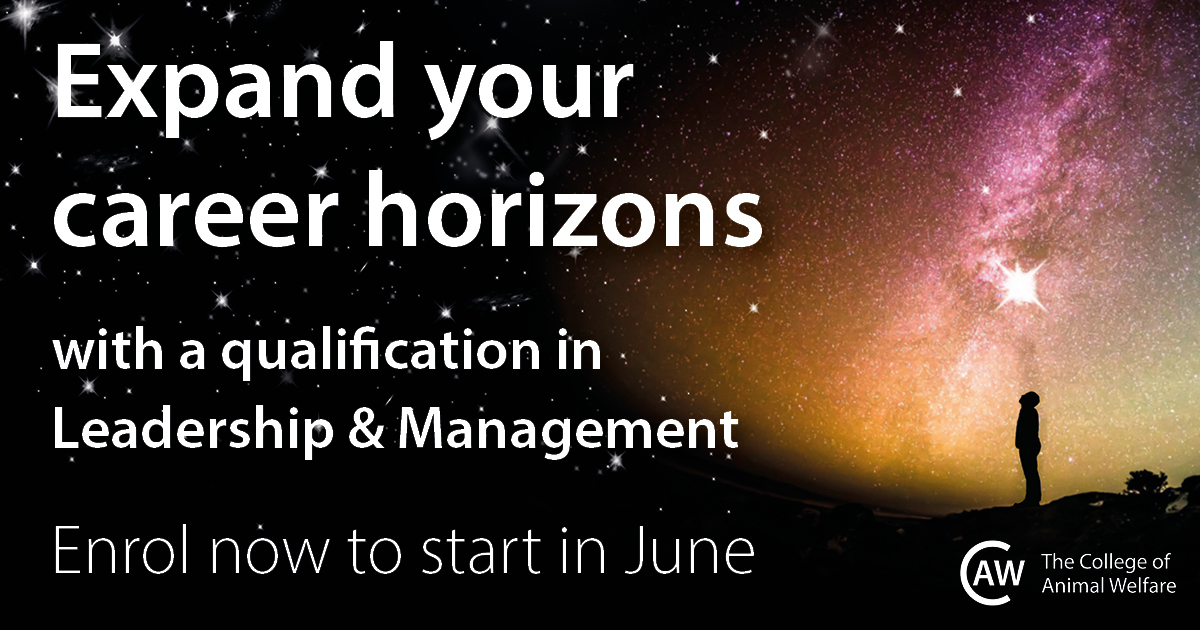 Leading a team of people and managing scarce resources are two of the biggest challenges that exist in the veterinary and animal care profession.
Training in these professions tends to concentrate on the development of practical skills and technical knowledge needed to do the job; so when you find yourself promoted to the role of team leader, head nurse or manager, you may find many aspects of your new role challenging.
It is essential that your team are motivated by their work and are all working towards the same goals. This is your opportunity to really make a difference to the members of your team, the business and ultimately to the animals in your care. By undertaking a qualification in leadership and management you can develop key leadership skills, learning to:
Manage team dynamics
Utilise individual strengths
Delegate workloads
Give direction and guidance where necessary
Contribute to planning, problem solving and decision making
Help to drive your business forward
More than this, studying towards a nationally recognised qualification in leadership and management will develop your confidence in your own ability to carry out your role.
Why study at The College of Animal Welfare?
Our ILM leadership and management courses are an effective combination of study weekends and online learning. This allows you to attend college and study towards your chosen qualification around your current job role.
Gain real long term job prospects
If you are serious about developing your career, an ILM qualification can take you to the next level; proving to you and your employer that you have the skills and ability to take on new responsibilities as a manager. More managers take qualifications from the ILM than anywhere else, and, being internationally recognised with the opportunity of gaining post nominal letters, an ILM qualification can transform your career and fast track you in to management.
Supportive and professional tutors
We pride ourselves that, not only are our tutors qualified teachers, but they have academic qualifications and extensive experience in the subjects they deliver. They are passionate about helping and supporting you to develop solid leadership qualities and achieve your formal qualification.
Careers
Leadership and management is the foundation of every great business; the skills you will learn on our management courses are relevant across, not only the animal care and veterinary industries, but across all sectors! As such career opportunities for qualified managers are wide and varied.