VCA Congress
Wednesday 16th November 2022
What is VCA Congress?
VCA Congress is a one day virtual event focused solely on roles within the varied veterinary care field - exploring all aspects of the roles; from the many different responsibilities, to the challenges that are faced on a daily basis.
You'll get the chance to listen to a variety of relevant lectures from expert industry speakers and gain valuable CPD.
Who should attend?
This congress is suitable for those studying for a Veterinary Care Support or Veterinary Care Assistant qualification, as well as for those already working within these roles and similar roles, within veterinary practices and animal care environments. The congress will be particularly useful if you are:
New to your role and looking for some guidance
Interested in learning more about veterinary care
Aiming to progress within your role
Interested in progressing onto veterinary nurse training in the future
Interested in keeping up-to-date with everything happening in the industry
Why attend?
Listen to lectures from a range of speakers who will be sharing their experiences and knowledge
Q&A sessions mean your questions will be answered by the speakers themselves
Gain practical takeaways on a variety of topics that you can implement in your practice
Earn 7 hours of evidenced CPD
Gain information, product knowledge and offers from our virtual exhibitors
Gain online access to recordings of all the lectures and lectures from previous congresses up until the next event
Download the agenda (PDF)
Online Registration, Exhibition and Lounges
Chair's Welcome
Client Care for the VCA
Dr Liz Walker BVetMed BSAVA PgCert SAM MRCVS, IntinsiaVet
The role of the VCA in clinical practice entails far more than animal care. Understanding the client journey and the role you play within it is essential for success in clinical practice. Learning tools and techniques for effective communication will support with each client interaction and help you to successfully navigate the challenging situations as they may arise.
This presentation will cover the following key learning objectives:
The importance of the client journey in clinical practice
The role of the VCA in the client journey
Communication skills for ideal client interactions
Tools and techniques for challenging situation
Compassion Fatigue: What Veterinary Teams Need to Know
Dr Rosie Allister BSc (Hons) BVSc MSc PhD MRCVS, VetLife
Veterinary teams work hard and look after others, to do that sustainably we need to look after ourselves. There are times when we do our best, and it still doesn't feel enough. Some of our work means we encounter trauma and suffering that affects us in ways we might not expect. Research on moral injury and compassion fatigue offers some explanation for psychological aspects of the work we do and points to strategies for prevention and support. This session looks at what helps.
Live Q&A Panel
Present questions (anonymously if desired) to the speakers.
Morning Break, Online Exhibition and Lounges
An Introduction to Patient-friendly Practice
Linda Ryan BSc (Hons) Animal Behaviour and Welfare, VTS (Behaviour and Oncology), DipAVN (Medical), KPA-CTP, RVN, CCAB, Inspiring Pet Teaching
This session will introduce the concepts and theory of patient-friendly practice.
We will consider what patient-friendly practice is, and why is matters – across all aspects of veterinary care. We will look at some of the practicalities for use in day-to-day veterinary work, considering techniques to prevent and reduce distress as we care for patients.
We will cover what owners can do to prepare pets for low stress veterinary care; what veterinary staff can and should know and do to promote positive vet visits and support pets and their people; and discuss the power of a team in achieving success.
Live Q&A Panel
Present questions (anonymously if desired) to the speakers.
Lunch Break, Online Exhibition and Lounges
*Optional stream* Next Steps: The Veterinary Nursing Diploma Route…
Claire Hobson RVN Cert Ed Canine Hydrotherapist, The College of Animal Welfare
Lisa Forrest BA(Hons) GTP, The College of Animal Welfare

Are you thinking of taking the next steps to train for the Level 3 Diploma in Veterinary Nursing? Are you concerned you may not meet entry requirements and are looking for ways to achieve these? If so, please join CAW's Claire Hobson (Head of Veterinary Studies, Leeds and Wigan) and Lisa Forrest (Additional Learning Support Manager) for some additional guidance.
Claire will talk through the role of the Veterinary Nurse and the entry requirements needed to undertake the qualification. Lisa will follow with advice on how to achieve Maths and English if needed, and explain the difference between Functional Skills and GCSEs. You may find it is easier than you think! Both will available on the day to answer any further questions within the live Q&A session.
First Aid - How can I help?
Louise Chappell BSc (Hons) Dip AVN RVN, The College of Animal Welfare
This presentation will cover the following key points:
The VCA role in telephone triage - top ten emergencies and what questions to ask to get the most information for the veterinary surgeon
How to keep calm in these situations
The legalities of providing first aid and who has the ability to perform first aid
How to be prepared
Some scenario based discussions, to put the information into practice
Anaesthesia Monitoring: Putting together the pieces of the puzzle
Courtney Scales DipVN, NCert(Anaesth), RVN, Veterinary Anursethesia
When monitoring a patient's anaesthesia, each physiological parameter is like a piece of a puzzle and it is vital to understand how they all fit together, to form the bigger picture.
In this presentation, we will look at all these physiological parameters whilst discussing what they actually mean and how to defunk the terminology.
Topics to be discussed will include:
The Palpebral Reflex
Eye Position
Jaw Tone
Pedal Reflex
Pulse Oximetry
Blood Pressure
Capnography
Electrocardiogram (ECG)
Live Q&A Panel
Present questions (anonymously if desired) to the speakers.
Chair's Close
Online Exhibition and Lounges
Please note this programme is subject to change.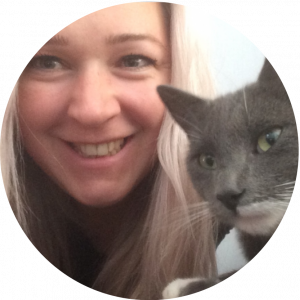 Claire Hobson RVN Cert Ed Canine Hydrotherapist 
The College of Animal Welfare
Claire is the new Head of Vet Studies at our Leeds campus, and previously was the diploma lead. Claire teaches on the Veterinary Nursing degree practical elements for all years, and on the diploma in all areas. She is also involved with the student recruitment and assists with the interviews for potential BSc and diploma students.
Claire qualified as an RVN in 2004 and started working at CAW in 2014. She has a background in charity and referral practice. Claire particularly loves surgical nursing and rehabilitation.
Claire was one of the first small handful of nurses to gain an accredited qualification in canine hydrotherapy! She worked in an orthopaedic referral practice for eight years and was heavily involved in the rehabilitation and surgical teams.
Outside of CAW, she is also an online mentor for the RCVS Leadership and Management course.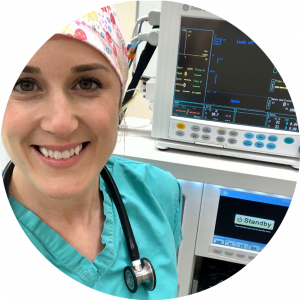 Courtney Scales DipVN, NCert(Anaesth), RVN
Veterinary Anursethesia
Courtney is originally from New Zealand where she trained and qualified. She has been working as a veterinary nurse since 2007 and after working in several small animal clinics in New Zealand, an anaesthesia passion took her to a large referral hospital in Australia.
In 2016, Courtney made the move to the United Kingdom where she most recently had been working as a Registered Veterinary Nurse in the Anaesthesia Department at the Royal Veterinary College. Courtney is now a Clinical Educator for Burtons Veterinary Equipment. She has completed her Nurses Certificate in Anaesthesia and is starting the PgCert in Veterinary Anaesthesia and Analgesia through the University of Edinburgh this year.
Throughout her studies and career, she started Veterinary Anursethesia on various social media platforms to share anaesthesia tips with the veterinary community. She has written several articles for journals and enjoys speaking to Student Veterinary Nurses and Registered Veterinary Nurses on "all things anaesthesia".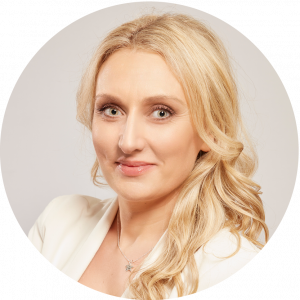 Dr Liz Walker BVetMed BSAVA PgCert SAM MRCVS
IntrinsiaVet
Liz graduated from the Royal Veterinary College, and subsequently went on to achieve a post graduate certificate in Internal Medicine with BSAVA. After several years in first opinion practice, undertaking turnaround projects and running her own clinic, Liz moved on to become a director of one of the UK's largest veterinary corporate organisations. Having undertaken further studies at LSE and Henley Business School, Liz now works as a Director for an international veterinary management consultancy firm, IntrinsiaVet, as well as being a qualified Executive and Leadership Coach. Liz is also a mentor for young adults from underprivileged backgrounds, a trustee for a homeless charity, and a Non-Executive Director of an international veterinary corporate organisation.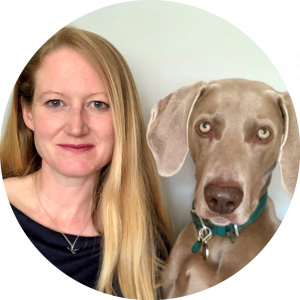 Dr Rosie Allister BSc (Hons) BVSc MSc PhD MRCVS
VetLife
Dr Rosie Allister has received the BVA Chiron Award and RCVS Impact Award for work on veterinary mental health. Rosie manages Vetlife Helpline, a 24 hour support service for everyone in the UK veterinary community. Her research, based at the University of Edinburgh, looks at veterinary professionals' mental health, wellbeing in transitions, and suicide prevention. She has written and spoken extensively about veterinary mental health in the UK and internationally. She has volunteered with Samaritans for 18 years and advises a number of national organisations on suicide prevention and self harm.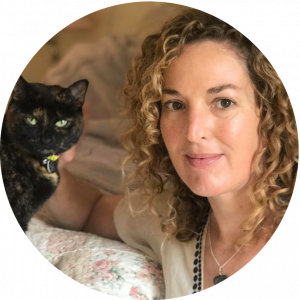 Linda Ryan BSc (Hons) Animal Behaviour and Welfare, VTS (Behaviour and Oncology), DipAVN (Medical), KPA-CTP, RVN, CCAB
Inspiring Pet Teaching
Linda is a Veterinary Technician Specialist in Behaviour, and in Oncology, and an ASAB-accredited Certified Clinical Animal Behaviourist (for cats and dogs).
Linda has been nursing for 22 years and - through working with her feline, oncology and critical care patients – she has developed a keen interest in behavioural health. She now specialises in cat and dog clinical behaviour work and training; and to integrating behavioural considerations into veterinary care.
Linda runs Inspiring Pet Teaching, seeing feline and canine clinical behaviour cases, working alongside veterinary colleagues, supporting caregivers, and providing continuing education for veterinary and training/behaviour professionals.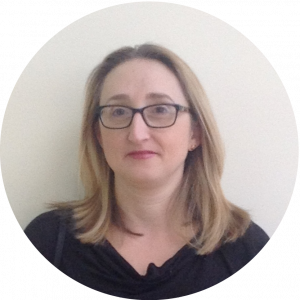 Lisa Forrest BA(Hons) GTP
The College of Animal Welfare
Lisa began her career in banking and financial services after gaining a degree in Accountancy. She then moved into education and taught Primary for 10 years, with a range of responsibilities for phonics, ICT, reading, assessment, and spent her last year as Deputy Head. Lisa then made the decision to move into adult education and worked at Leeds City College training teaching assistants to work both in the classroom and one to one, supporting English and Maths and learners with additional needs such as Autism, ADHD and dyslexia. Lisa moved to The College of Animal Welfare and CAW Business School in 2018, initially as a basic skills tutor, and now teaches Functional Skills across the college, along with AAT Level 2, and is also responsible for supporting learners with additional needs with academic writing and developing materials to support English and Maths across all the subjects offered by the College.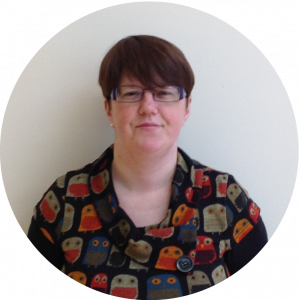 Louise Chappell BSc (Hons) Dip AVN RVN
The College of Animal Welfare
Louise qualified as an RVN in 2007 and has worked in first opinion, referral and emergency areas.  She went on to complete numerous additional studies, such as the Advanced Nursing Diploma and the BSc (Hons) in Veterinary Nursing.
Louise particularly enjoys getting involved with those tricky medical and emergency cases and though she started working for the College of Animal Welfare as a Veterinary Nursing Lecturer, she still also works in practice as an emergency and critical care nurse.
Louise has also been involved in training of Veterinary Care Assistants in practice, along with the training of Clinical Coaches for student veterinary nurses.
Interested in exhibiting at VCA Congress?
VCA Congress is a one day virtual event focused solely on roles within the varied veterinary care field.
Why exhibit with us?
Limited exhibitor numbers - Unlike larger congresses where hundreds of exhibitors often mean that visitors will not remember everyone, exhibition space for these events is strictly limited. As such you will get the opportunity to engage with the delegates attending our congresses personally.
Make meaningful business connections – Network with those that influence decision making in veterinary practice and make relevant industry contacts virtually.
Cost effective – with exhibitor packages starting from just £50+VAT, our prices offer value for money and fall considerably below that of larger events within the industry.
To find out more contact Claire Gregory on 01480 422060.