VCA Congress
Wednesday 22 November 2023
Early Bird pricing is available until Friday 29 September 2023
What is VCA Congress?
VCA Congress is a one day virtual event focused solely on roles within the varied veterinary care field - exploring all aspects of the roles; from the many different responsibilities, to the challenges that are faced on a daily basis.
You'll get the chance to listen to a variety of relevant lectures from expert industry speakers and gain valuable CPD on topics including:
The VCA's role in ultrasound examinations
Getting Inappetant Patients to Eat
Pet Loss and Bereavement Support
Getting it all done: How to manage your own time and energy
Overcoming Fears of Inadequacy and Self-doubt
Who should attend?
This congress is suitable for those studying for a Veterinary Care Support or Veterinary Care Assistant qualification, as well as for those already working within these roles and similar roles, within veterinary practices and animal care environments. The congress will be particularly useful if you are:
New to your role and looking for some guidance
Interested in learning more about veterinary care
Aiming to progress within your role
Interested in progressing onto veterinary nurse training in the future
Interested in keeping up-to-date with everything happening in the industry
Why attend?
Listen to lectures from a range of speakers who will be sharing their experiences and knowledge
Q&A sessions mean your questions will be answered by the speakers themselves
Gain practical takeaways on a variety of topics that you can implement in your practice
Gain online access to recordings of all the lectures and lectures from previous congresses up until the next event
Download the agenda (PDF)
Online Registration, Exhibition and Lounges
Chair's Welcome
Kirsty Jones RVN Cert Ed, The College of Animal Welfare
The VCA's role in ultrasound examinations
Jack Pye, RVN
In this presentation we will go through the veterinary care assistant's role in ultrasound examinations from preparing a suitable environment for scans to take place to patient preparation to ensure high quality diagnostic images can be obtained by the operator, also restraint techniques and a basic overview of why ultrasound is used and what we are looking at on the screen in order to be proactive when preparing the ultrasound area and machine.
Getting Inappetant Patients to Eat
Nicola Lakeman (Hons) RVN CertSAN CertVNECC VTS (Nutrition), Plymouth Veterinary Group
Getting animals to eat can be one of the most difficult things to do. The role of VCAs in ensuring that adequate nutrition is achieved is really important. This presentation aims to give delegates the guidance to be able to:
Identify inappetence, anorexia and dysrexia in animals
The methods in place to increase nutrition intake of animals
How to monitor nutritional intake in animals
Live Q&A Panel
Present questions (anonymously if desired) to the speakers.
Morning Break, Online Exhibition and Lounges
Pet Loss and Bereavement Support
Meg Richards FdSc RVN, Canine Hydrotherapist
Pet loss and bereavement support is arguably one of the most important services we offer as veterinary professionals.Being present for one of the most difficult times that pet ownership brings is a vital part of our roles, and understanding how we can best support and console clients in a professional manner is essential.
This presentation will run through communication styles, how to help set up a supportive euthanasia appointment, post-euthanasia care for the client and how to look after yourself following difficult cases.
It aims to leave you feeling much more confident and better equipped to deal with one of the most emotional aspects of the job.
Live Q&A Panel
Present questions (anonymously if desired) to the speakers.
Lunch Break, Online Exhibition and Lounges
Getting it all done: How to manage your own time and energy
Liz Somerville BSc (Hons) PgCert VBM, Loch Leven Equine Practice
Time is the most valuable thing that we have and once it's gone, we can't get it back! So how can we make sure that we are using our time and energy wisely when there are constant distractions and drains on our time and energy levels?
This session will share some tools to help you identify those distractions and to understand how effective you are at managing your own time. It will help you to decide what's important and urgent or when you can give yourself permission to ditch or delegate something. We'll discuss to-do-lists, how (in)effective they are, and how to use them alongside other tools and strategies to make sure those items actually get done.
Overcoming Fears of Inadequacy and Self-doubt
Iain Price PhD, VDS Training
Do you ever feel inadequate or a fake? If you do you are not alone! These are thoughts associated with so called 'Imposter Syndrome'. Recent research suggests that up to 80+% of us feel this way at some point in our life. Awareness and understanding of how our brains constantly lie and play tricks on us, can help you to challenge and overcome your own imposter thinking. In turn, this can improve your self-assurance, confidence and enjoyment in who you are, your life and what you have to offer your teams and those who you care for.
Live Q&A Panel
Present questions (anonymously if desired) to the speakers.
Chair's Close
Kirsty Jones RVN Cert Ed, The College of Animal Welfare
Online Exhibition and Lounges
Please note this programme is subject to change.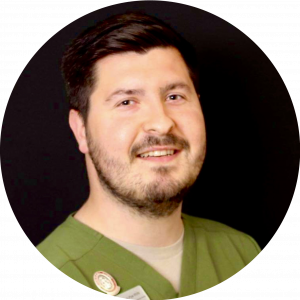 Jack Pye RVN 
Jack began his career in a "first opinion" practice, where he developed a passion for progression. After successfully qualifying in 2018 he decided to pursue a new challenge at a small animal hospital in Norfolk and worked solely in an emergency and critical care setting out of hours; which is an area he enjoys. He is now a full-time locum veterinary nurse.
Jack is particularly keen for continuous personal and professional development, in which he has developed a passion to support other veterinary professionals to grow and enhance their skill sets. He has a specialist interest in ultrasonography and currently is an IMV Imaging ambassador and vet nurse consultant speaker. Alongside this, he also provides inhouse ultrasound training for veterinary professionals.
He regularly shares his experiences and new learnings by engaging with others on his social media platforms @Pye_rvn with the hope of encouraging and supporting others' professional development and skills.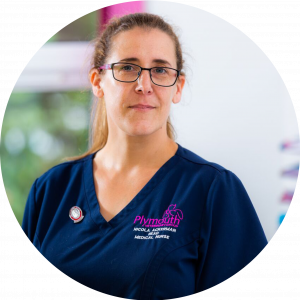 Nicola Lakeman MSc BSc (Hons) RVN CertSAN CertVNECC VTS (Nutrition)
Plymouth Veterinary Group
Nicola works as the Head Medical Nurse at Plymouth Veterinary Group. She graduated from Hartpury College with an honours degree in Equine Science, and subsequently qualified as a veterinary nurse in 2002.
Nicola has written for many veterinary publications and textbooks and is the editor of Aspinall's Complete Textbook of Veterinary Nursing. She is also one of the Consultant Editors for The Veterinary Nurse.
Nicola has recently gained her Master's degree in Advanced Veterinary Nursing with Glasgow University.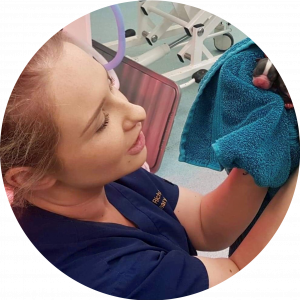 Meg Richards FdSc RVN, Canine Hydrotherapist
Meg is an RVN and Canine Hydrotherapist working in a busy referral practice in Cornwall.
She is passionate about inpatient care, rehabilitation and emergency and critical care, but also about aiding student learning and revision.
Meg loves imparting knowledge and has found a real love for lecturing and creating revision content, including webinars and revision packs, on her Instagram platform @megthervn.
When not working, you will find Meg exploring the Cornish coastline with her spaniel, Maisie.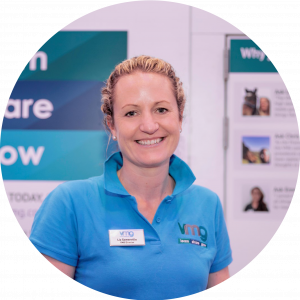 Liz Somerville BSc (Hons) PgCert VBM
Loch Leven Equine Practice
Liz Somerville is the Managing Director and one of the founding partners at Loch Leven Equine Practice. The practice has grown from a one vet ambulatory practice to a thriving team of 17 people, working from a purpose-built clinic with full surgical facilities.
In 2018 Liz completed her Post Graduate Certificate in Veterinary Business Management with distinction. She is also a director and board member for the Veterinary Management Group and a director of a new digital membership start up.
Liz is passionate about our people and the veterinary industry and has a particular interest in people, their behaviours and how we can create the right environment for them to thrive.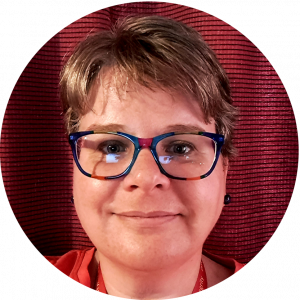 Kirsty Jones RVN Cert Ed
The College of Animal Welfare
Kirsty qualified as a Veterinary Nurse in 1997 whilst working in a mixed practice in South Wales and studying at Berkshire College of Agriculture.  She then progressed to train as an assessor and actively trained and coached members of staff to obtain excellent customer service skills and practical nursing techniques.
After ten years in practice, in 2002, she made the move into Further Education; where she was managing and teaching on courses such as the Veterinary Nursing, Animal Care, Equine and Agriculture.  This provided Kirsty with the opportunity to demonstrate and show her strengths in supporting others to achieve their goals in life within the Veterinary Industry.
In 2005, Kirsty gained a certificate in Education and then went on to gain internal verifier and examiner qualifications.
Kirsty joined The College of Animal Welfare as a distance learning tutor in 2012 and in 2022, progressed to Deputy Manager for the Distance Learning School. This role involves working closely with the Head of Distance Learning in supporting over 400 Level 2 learners.
Whatever her role, Kirsty's only goal has always been to be the best she can be.  She finds her current role both challenging and wonderful!  She provides educational support to assessors, tutors, employers and students; whilst problem solving and sourcing activities to develop learning in the Distance Learning School.
Iain Price (PhD) is a doctor of neuroscience and now a life and performance coach and experienced trainer with VDS Training.
Iain's passion is in unlocking and elevating people's thinking to release them to be the change they need and want to be.  He recently co-authored a wellbeing and habits book to encourage and enable people to have greater agency in their own happiness.
When speaking, Iain combines psychology and neuroscience with healthy doses of common sense and 'real life'.
Iain grew up working on a farm and volunteering in veterinary care on the Welsh borders and in his spare time, he really enjoys long dog walks.
Pet Remedy is a natural plant based range of calming products for pets. Easy to use and fast acting. This unique and patented formula is valerian root oil based and is made in the UK. Pet Remedy works with the pet's own natural calming mechanisms and is suitable for use in all stressful situations.
Pet Remedy will also help with developing emotional resilience and wellbeing. Now used by most veterinary practices and rescues on a daily basis. Visit the vet zone on our website and you will see a detailed explanation by Dr Robert Falconer-Taylor (veterinary neuro surgeon and author), about how Pet Remedy works. You will also see links to 9 published studies showing efficacy in multi-species including cat, dog, rabbit, pig and horse.
The Burtons family and company have been manufacturing, distributing and servicing equipment for the veterinary community for 40 years. Our full range covers everything from anaesthesia to x-ray and is largely made in-house, in the UK. Established for three generations, the Burtons ethos is to give honest expert advice and excellent customer service to all.
As well as supplying a comprehensive range of equipment, Burtons also prides itself on its world-class servicing capabilities. With a nationwide fleet of service engineers available to answer emergency callouts, as well as undertaking routine equipment maintenance.
Millpledge Veterinary has been manufacturing innovative products designed specifically for the veterinary professional for over 30 years.
Ranging from Pharmaceuticals to Nutraceuticals, Bandaging and Fluid Therapy, encompassing products for companion and large animal use. Providing complete peace of mind for the veterinary profession.
Popular products include Rapz Eazy Tear® Cohesive Bandages, Eaze-Off® Tape and Bandage Removal Spray, Tom Tiddle™ Urinary Cat Catheters, Millpack™ Sterilisation Pouches with built-in sterility test strips, Aniset™ IV Sets for small and large animals, and V-GEL® advanced species-specific supraglottic airway devices for Rabbits, Cats, and Dogs.
Visit our website at www.millpledge.com to view our full range.
VetSkill is an Ofqual and CCEA-approved awarding organisation, a professional regulatory body, and an IfATE and ESFA-approved end-point assessment organisation.
We aim to empower learners to achieve their potential by providing inspirational qualifications and robust assessments. VetSkill-approves colleges to deliver our growing portfolio of qualifications and contracts with training providers and employers to provide end-point assessments for many apprenticeship standards.
Early Bird pricing is available until Friday 29 September 2023. All prices are listed without VAT and savings including VAT.
Book now
Interested in exhibiting at VCA Congress?
VCA Congress is a one day virtual event focused solely on roles within the varied veterinary care field.
Why exhibit with us?
Limited exhibitor numbers - Unlike larger congresses where hundreds of exhibitors often mean that visitors will not remember everyone, exhibition space for these events is strictly limited. As such you will get the opportunity to engage with the delegates attending our congresses personally.
Make meaningful business connections – Network with those that influence decision making in veterinary practice and make relevant industry contacts virtually.
Cost effective – with exhibitor packages starting from just £50+VAT, our prices offer value for money and fall considerably below that of larger events within the industry.
To find out more contact Claire Gregory on 01480 422060.