About Us
Welcome to The College of Animal Welfare
The College of Animal Welfare was established in 1989 by one of the leading animal welfare charities, Wood Green Animal Shelters in Cambridgeshire. The vision was to use education to help tackle animal welfare issues and the problem of unwanted and abandoned animals.
In 1996, the College, known at the time as the Wood Green College of Animal Welfare, became an independently managed, not-for-profit, organisation in its own right and changed its name to The College of Animal Welfare.
Today, the College has centres in Cambridgeshire, North London, Yorkshire, Greater Manchester and Scotland and specialises in training in the land-based sector. We strongly believe that education and training is the key to raising standards of animal welfare. To this end, we strive to create new and accessible opportunities for learning, and encourage employers and those working with animals to undertake appropriate levels of training and continue with lifelong learning and education.
The College of Animal Welfare are committed to enabling our students to make the most of their time with us, enjoying their experience, along with gaining valuable skills and qualifications to ensure a bright and prosperous future.
In addition to this, we also want to give our learners the foundations to reach their ambitions as future-proof individuals. You can find out more about our commitment to how we encourage and engrain this approach here.
Our Mission
'Providing innovative learning opportunities in pursuit of professional excellence'
We take PRIDE in our Values
Professionalism – To gain vital qualities and characteristics
Respect – To demonstrate mutual respect and tolerance for all, regardless of circumstances, faith or beliefs
Integrity – To value honesty and show strong moral principles
Diversity – To nurture togetherness, to enable all without exception and widen participation
Excellence – To strive to be the best you can be
The College has a well-earned reputation for excellence, delivering quality training and education, and has a history of being a pioneer with a number of unique achievements; the most notable are the creation of the first ever BSc (Hons) Veterinary Nursing programme in 1998 and the Level 2 Diploma for Veterinary Care Assistants programme in 2005.
Celebrating 30 years
We celebrated our 25th Silver Jubilee anniversary in 2014. Our special Silver Jubilee Booklet detailing the history of the College can be viewed by clicking on the photo below.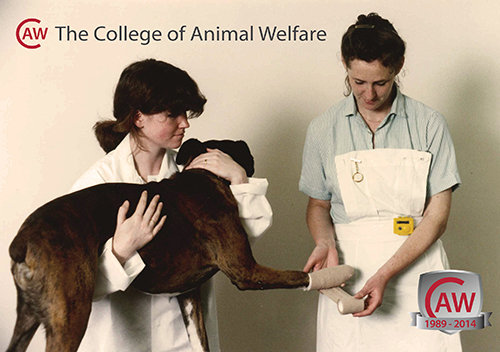 Learning opportunities for all
We take great pride in our equal opportunities policy to make learning available to all and we seek to encourage applications from all members of the community. No student shall be excluded from any course on the grounds of age, sex, disability, ethnic origin, religion or belief, sexual orientation, marital status, pregnancy and maternity or gender reassignment.
If you have any special needs or requirements then we will be happy to discuss these with you and make any necessary arrangements where possible prior to you enrolling. For further advice or guidance please contact us.
We are here to help, we want you to succeed, and we will do our utmost to achieve this.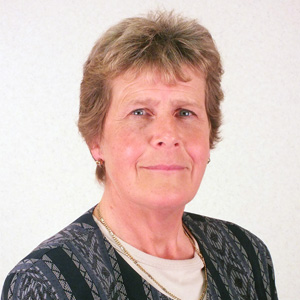 Barbara Cooper HonAssoc RCVS CertEd LicIPD DTM RVN
Principal, The College of Animal Welfare