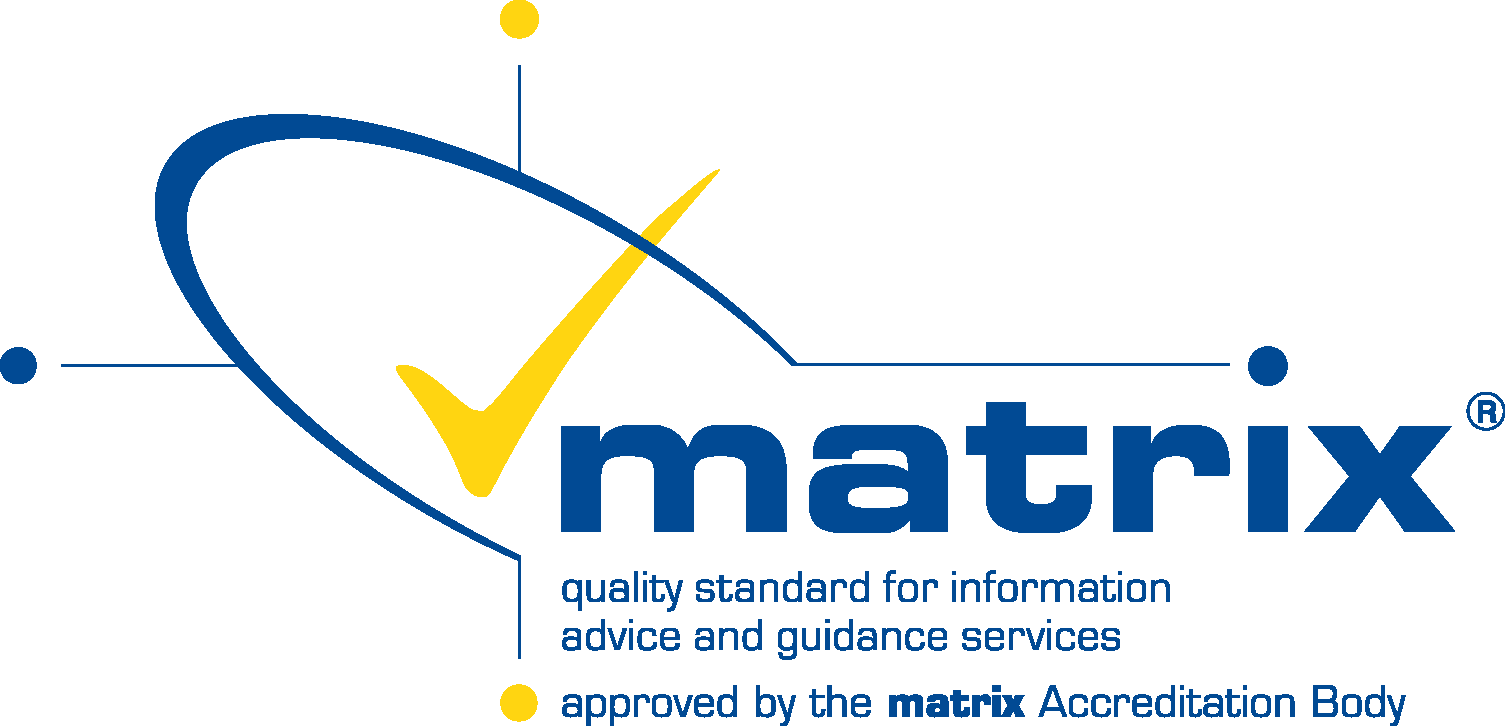 The matrix Standard
In July 2021, The College of Animal Welfare achieved accreditation for meeting the matrix Standard. This internationally recognised standard is a unique quality framework that measures and assesses the delivery of Information, Advice and/or Guidance (IAG) services that supports people in their choice of career, learning, work and life goals.
How were we assessed?
During our inspection, the assessor retrieved evidence using a range of methods and reviewed them against the matrix Standard. A number of interviews were conducted with students and employees from each centre, and partners of the College to find out about our approach to IAG and how effectively we deliver it. Documentation was presented by the College and reviewed by the assessor to support elements of the standard under discussion.
How did we do?
The assessor specifically highlighted the following as areas of good practice:
Our use of technology to make our services accessible to all
Development of informative resources such as digital career guides and CV/interview guidance
Establishing effective links with partners and networks
Our ethos of continuous improvement and robust quality assurance
Our passionate approach by the team to help students progress and succeed
Our mission and values
Employees who are well trained
A standardised approach that works well across the centres and schools of the College
Our commitment
We continually strive to improve the way we supply IAG and work hard to keep a high level of student, employee and client satisfaction.
The College offers a range of support to potential, current and past students, employees, partners, and employees including:
IT helpdesk and support
E-Library
Newsfeeds and blogs
Staff and student inductions and regular reviews
Staff Away Days
Netbooks/hardware
Internet connection for remote students who cannot access it
Access to a Customer Advice Team member (CAT)
Information, Advice and Guidance
More information on our IAG services, including information on the student learner journey and how to contact a member of our Customer Advice Team (CAT) can be found online.