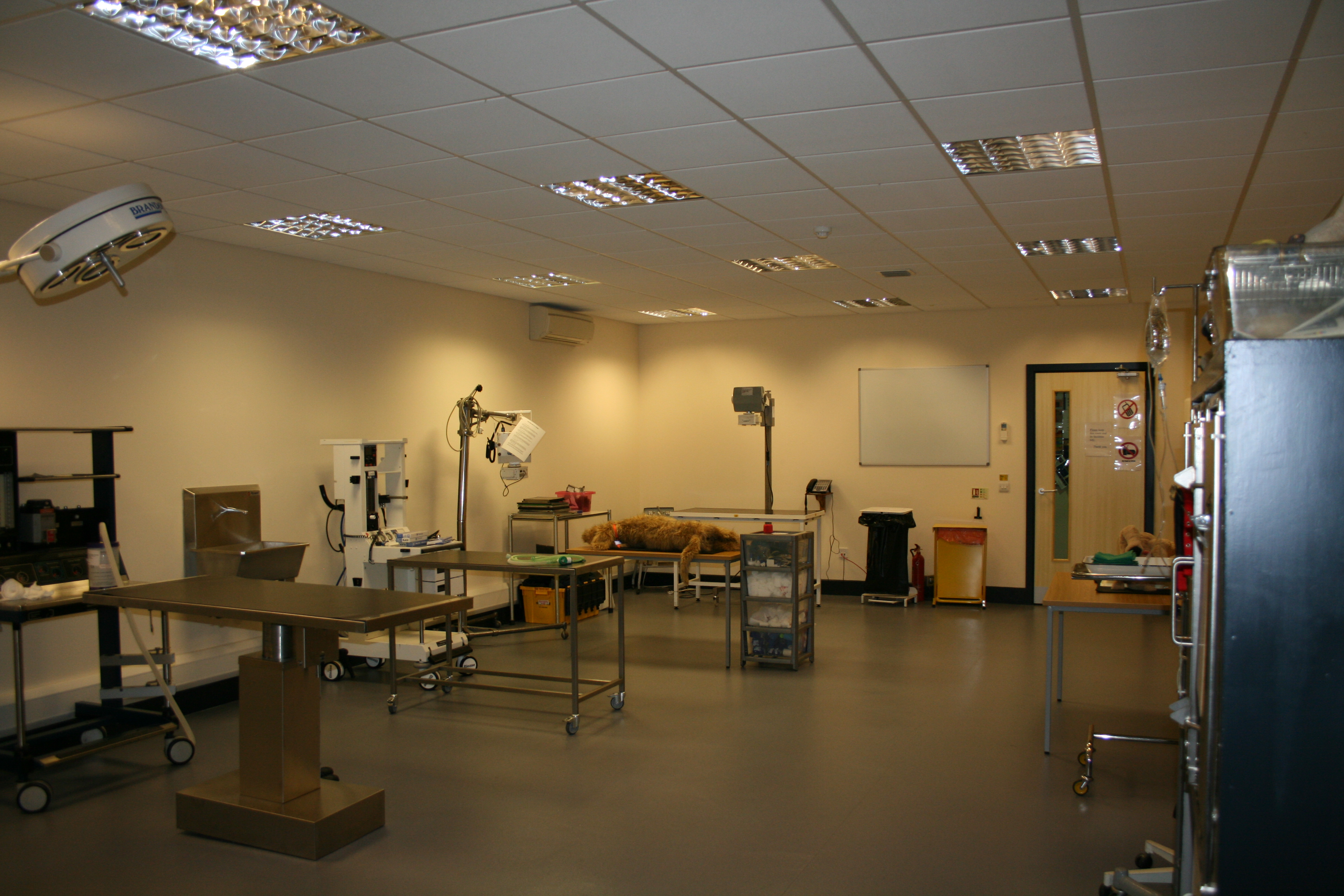 Edinburgh Centre
Opening Times: Monday – Friday 8am – 5pm
Tel: 0131 202 3100
Fax: 0131 202 3101
International Tel: +44 131 202 3100
International Fax: +44 131 202 3101
Email: admin@caw.ac.uk
Address: The College of Animal Welfare, 9 South Gyle Crescent, , Edinburgh, EH12 9EB
Get directions from your post code
Our Edinburgh centre houses modern classrooms, a library and a fully-equipped computer room with full wireless internet access throughout. A superb dedicated clinical skills suite also enables students to practice their clinical skills whilst at College.
The Gyle has a prime central location on the west side of Edinburgh with excellent transport links being near to the city bypass and minutes from both the M8 and M9 motorways. A bus service (timetable / tickets) runs on a regular basis from Edinburgh city centre; and both Edinburgh Park and South Gyle train stations (Scot Rail railcard) are within easy walking distance.
The Edinburgh centre runs the Level 3 Diploma in Veterinary Nursing programme and regular veterinary nursing Continuing Professional Development (CPD) and animal care short courses.
The College has no parking facilities on campus and is encouraging students and visitors to reduce their impact on the environment by car sharing, cycling to the College or utilising public transport where possible. Although limited on-street parking is available there is a bus route directly outside the campus and both Edinburgh Park and South Gyle train station are within easy walking distance. If you require a disabled parking space please let us know at least 24 hours in advance; we will discuss your requirements and ensure a suitable space is reserved for you.
Please note that no animals should be brought onto the College site unless permission has been given, in advance, by the centre manager.
The College will not be held responsible for any damages caused to your vehicle whilst on the College property.
Local Accommodation
The list of accommodation below is intended as a guide only. The College of Animal Welfare does not endorse or recommend in any way the accommodation below, nor can The College of Animal Welfare be held responsible for the content of any external websites.
Premier Inn Edinburgh Park
1 Lochside Court, Edinburgh Park, Edinburgh EH12 9FX
Tel: 0871 527 9336 (charges apply)
Visit the website
Distance: 0.5 miles
Hotel Novotel Edinburgh Park *DOGS ALLOWED*
15 Lochside Avenue, Edinburgh EH12 9DJ (Sat Nav Postcode: EH11 4DG)
Tel: 0131 6192802
Visit the website
Distance: 0.8 miles
ibis Budget Hotel Edinburgh Park *DOGS ALLOWED*
Edinburgh Business Park, 6 Lochside View, Edinburgh EH12 9DH
Tel: 0131 619 2806
Visit the website
Distance: 1.2 miles
Edinburgh Marriott Hotel
111 Glasgow Road, Edinburgh, Scotland EH12 8NF
Tel: 0131 334 9191
Visit the website
Distance: 1.7 miles
Windmill House *DOGS ALLOWED*
21 Coltbridge Gardens, Edinburgh, EH12 6AQ
Tel: 0131 346 0024
Visit the website
Distance: 4.4 miles
Haymarket Hotel *DOGS ALLOWED*
1-3 Coates Gardens, Edinburgh, EH12 5LG
Tel: 0131 3371775
Visit the website
Distance: 4.9 miles
Motel One Edinburgh-Royal *DOGS ALLOWED*
18-21 Market Street, Edinburgh, EH1 1BL
Tel: 0131 220 0730
Visit the website
Distance: 5.8 miles
Travelodge Edinburgh Central
33 St. Mary's Street, Edinburgh, EH1 1TA
Tel: 08719 846137
Visit the website
Distance: 6.0 miles
Village The Hotel Club Edinburgh *DOGS ALLOWED*
140 Crewe Road South
Edinburgh
City of Edinburgh
EH4 2NY
Visit the website
Distance: 6.4 miles
Holiday Inn Express Edinburgh – Royal Mile *DOGS ALLOWED*
300 Cowgate, Edinburgh, EH1 1NA
Tel: 0131 524 8400
Visit the website
Distance: 6.7 miles