Advanced Veterinary Nursing Congress
Date TBC
*Bookings are open until 12pm on Wednesday 6 September but any bookings received after Wednesday 30 August will not be eligible to receive the postal delegate pack*
What is Advanced Veterinary Nursing Congress?
Advanced Veterinary Nursing Congress is a one day virtual event that explores advanced professional practice, focusing on advanced veterinary nursing skills and knowledge.
This congress offers 7 hours of evidenced CPD and we will be welcoming a range of expert industry speakers to deliver lectures on:
The Emergency Laparotomy - how you can make a difference!
Advances in wound management - how to tackle those tricky wounds!
Hocus Pocus - Utilising Ultrasound to Improve Patient Care & Outcomes
Oncology Surgery for Veterinary Nurses - Cut to cure
Managing Pain in Oncology Patients; the nurses role
Who should attend?
Veterinary nurses looking to advance their professional practice and develop more advanced veterinary nursing knowledge and skills. This congress will be particularly useful if you're:
Aiming to progress within your role
Interested in studying an advanced veterinary nursing qualification in the future
Considering pursuing an academic or managerial role in the future
Interested in keeping up-to-date with everything happening in the industry
Why attend?
Listen to lectures from a range of speakers who will be sharing their experiences and knowledge
Q&A sessions mean your questions will be answered by the speakers themselves
Gain practical takeaways that you can implement in your practice
Gain information, product knowledge and offers from our virtual exhibitors
Earn 7 hours of evidenced CPD
Gain online access to recordings of all the lectures and lectures from previous congresses up until the next event
Download the agenda (PDF)
2023 Agenda:
Online registration
Chair's Welcome
Jan De La Rey
The Emergency Laparotomy - how you can make a difference!
Carly Seymour VTS (Anesthesia and Analgesia), DipAVN, CertVNECC, A1, CC, RVN, Dick White Referrals
We will briefly explore the types of emergency laparotomy cases that may be presented to your practices and how we as RVNs can make a difference to our patients by understanding the pathophysiology.
We will then focus on the anaesthetic management from preparation and pre-anaesthetic exam through to the recovery period.
This presentation aims to get you thinking and build your confidence in managing the anaesthesia care for these cases.
Advances in wound management: how to tackle those tricky wounds!
Jackie Demetriou BVetMed, Cert SAS, Dip ECVS, FRCVS, University of Nottingham
This lecture will outline up to date evidence-based information and provide practical application of wound management techniques in hard to heal wounds.
Recognition of when things are not proceeding as planned is vital, and therefore early application of changes to wound management to improve outcomes is important.
There are also new products being brought to market with new wound management techniques promoted and this can add to the confusion on what to select and when; so this lecture will break this down in to easier to digest information that is applicable to both simple and advanced wounds.
Live Q&A Panel
Present questions (anonymously if desired) to the speakers.
Online Exhibition and Lounges
Hocus Pocus – Utilising Ultrasound to Improve Patient Care & Outcomes
Jack Pye RVN
This ultrasound presentation will cover the following key learning points and help you to:
Understand the basic controls of the ultrasound machine to optimize your ultrasound scan image quality
Understand when ultrasound can come in useful under a veterinary nursing job role
Recognise different organs and what is a normal appearance/structure when carrying out FAST scans
Know how to carry out a FAST ultrasound scan in useful situations with a systematic approach
Live Q&A Panel
Present questions (anonymously if desired) to the speakers.
Online Exhibition and Lounges
Oncology Surgery for Veterinary Nurses – Cut to cure
Dan Kenny BVSc CertAVP MRCVS, Paragon Veterinary Referrals
Aiming to give Veterinary Nurses extra confidence in their approach to uncomplicated skin tumours. From understanding the behaviour of common cutaneous neoplasms to diagnostic investigations including fine needle aspiration, incisional or excisional biopsies.
Covering instrumentation and surgical technique and reviewing methods of primary skin closure. Hot tips and tricks to beat tension and manage post-operative complications.
Managing Pain in Oncology Patients; the nurses role
Sarah Holliday RVN C&GCertnes, Ftizpatrick Referrals Oncology and Soft Tissue Ltd
This presentation will begin with a brief outline describing the types of cancer pain seen in veterinary patients. Followed by analgesia options, the multi-modal approach and how the RVN can assist in successful monitoring and management of cancer pain.
We will finish with pain scoring protocols and case study based examples.
Live Q&A Panel
Present questions (anonymously if desired) to the speakers.
Chair's Close
Jan De La Rey
Virtual Exhibition and Lounges

Please note this programme is subject to change.
2023 Speakers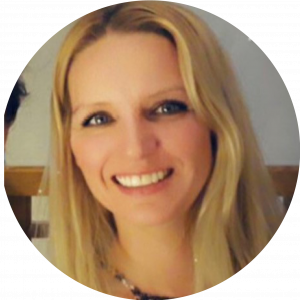 Carly Seymour VTS (Anesthesia and Analgesia), DipAVN, CertVNECC, A1, CC, RVN
Dick White Referrals
Carly qualified as a veterinary nurse in 2005 after achieving the NVQ Level 3 in veterinary nursing. After qualifying she was promoted to Head Nurse and worked with veterinary nurse students as an A1 assessor and then as a clinical coach. She has worked in a variety of environments such as general practice, emergency and out of hours services, referral practice, and in education at college and university.
Carly spent three years working as an anaesthesia nurse at the Queen Mother Hospital for Animals at the Royal Veterinary College and then went on to be involved in the set-up of a brand new referral centre in Leeds, frank Pet Surgeons. She then spent a year lecturing veterinary nurse students in an agricultural college in Sussex, before working at Fitzpatrick Oncology and Soft Tissue Hospital, where soon after starting she was promoted to Deputy Head RVN and then Head RVN, joining the Operational Management Team.
Carly recently joined the team at Dick White Referrals as the Clinical Operation Team Leader.
During her career, Carly has achieved the Vets Now Emergency and Critical Care certificate, the title Veterinary Technician Specialist (VTS) award in Anesthesia and Analgesia in the United States, the Diploma in Advanced Veterinary Nursing at Harper Adams University, and the Level 3 Award in Leadership and Management.
Jan De La Rey BVSc MRCVS
Graduate Support Mentor - Medivet
Jan De La Ray graduated as a veterinary surgeon from the University of Pretoria in 2004. He has had the privilege to work in most clinical fields throughout his career.
Jan started his career working in referral exotics practice in South Africa, which involved treatment of birds, reptiles, rabbits, rodents and primates. From there, he moved to a mixed general rural practice where he treated everything from small animals and exotics; to horses, production animals and game capture and relocation, before settling into general small animal practice for the majority of his career. Wherever he has worked, Jan has always maintained some level of involvement with exotic animals.
Jan now works as a Graduate Support Mentor in Medivet's Graduate Development Team. Within this role, he teaches and mentors new graduate vets as they start their careers.
Outside of work, he enjoys spending time with his wife and two children and they have a lovely pet corn snake!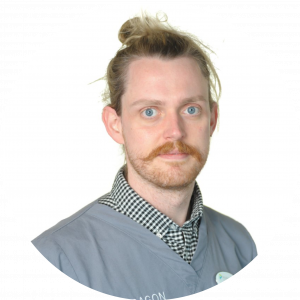 Dan Kenny BVSc CertAVP MRCVS
Paragon Veterinary Referrals
Dan Kenny qualified from the University of Liverpool Veterinary School in 2013. Since then, he has worked in busy small animal practices in both England and Australia. He has completed rotating and surgery specific internships and is currently a final year ECVS Resident in Small Animal Surgery at Paragon Referrals, Wakefield. He has also obtained his certificate in Small Animal Surgery.
Dan has a particular interest in head, neck, and thoracic surgery. He is currently involved in research assessing quality of life in patients undergoing Total Ear Canal Ablation and Lateral Bulla Osteotomy (TECA-LBO) surgery.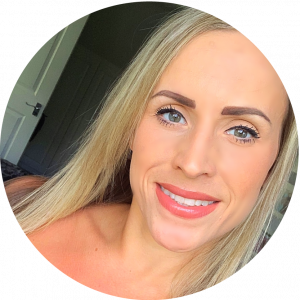 Sarah Holliday RVN C&GCertnes
Fitzpatrick Referrals Oncology and Soft Tissue Ltd
Sarah qualified as a veterinary nurse in 2008 and has a certificate in feline and canine behaviour and nursing exotic species. Sarah has a wide variety of experience in the veterinary profession including wildlife nursing, clinical coaching and veterinary management in general practice. Sarah explored the referral setting in 2016, where she joined Fitzpatrick Referrals Oncology and Soft tissue and became senior medical oncology nurse in 2017. Sarah currently runs the medical oncology team, where she supports both the patients and clients through their oncology treatment. She administers chemotherapy, assists in surgical procedures and nurses patients within their wards.
Sarah has recently gained her VTS specialist qualification in oncology and is one of only 4 RVNs in the UK to hold this qualification.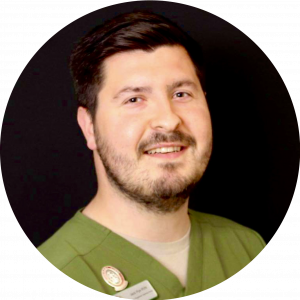 Jack Pye RVN
Jack began his career in a "first opinion" practice, where he developed a passion for progression. After successfully qualifying in 2018 he decided to pursue a new challenge at a small animal hospital in Norfolk and worked solely in an emergency and critical care setting out of hours; which is an area he enjoys. He is now a full-time locum veterinary nurse.
Jack is particularly keen for continuous personal and professional development, in which he has developed a passion to support other veterinary professionals to grow and enhance their skill sets. He has a specialist interest in ultrasonography and currently is an IMV Imaging ambassador and vet nurse consultant speaker. Alongside this, he also provides inhouse ultrasound training for veterinary professionals.
He regularly shares his experiences and new learnings by engaging with others on his social media platforms @Pye_rvn with the hope of encouraging and supporting others' professional development and skills.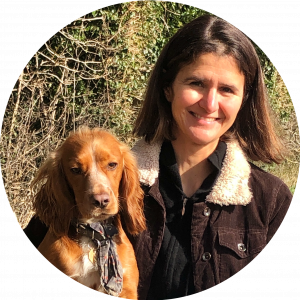 Jackie Demetriou BVetMed, Cert SAS, Dip ECVS, FRCVS
University of Nottingham
Jackie Demetriou is a specialist small animal soft tissue surgeon and Professor of Clinical Practice at the University of Nottingham. She has worked in both academia and private practice as a specialist for 20 years and has a wealth of experience in dealing with all types of wounds encountered in general and specialist practice.
Pet Remedy is a natural plant based range of calming products for pets. Easy to use and fast acting. This unique and patented formula is valerian root oil based and is made in the UK. Pet Remedy works with the pet's own natural calming mechanisms and is suitable for use in all stressful situations.
Pet Remedy will also help with developing emotional resilience and wellbeing. Now used by most veterinary practices and rescues on a daily basis. Visit the vet zone on our website and you will see a detailed explanation by Dr Robert Falconer-Taylor (veterinary neuro surgeon and author), about how Pet Remedy works. You will also see links to 9 published studies showing efficacy in multi-species including cat, dog, rabbit, pig and horse.
The Burtons family and company have been manufacturing, distributing and servicing equipment for the veterinary community for 40 years. Our full range covers everything from anaesthesia to x-ray and is largely made in-house, in the UK. Established for three generations, the Burtons ethos is to give honest expert advice and excellent customer service to all.
As well as supplying a comprehensive range of equipment, Burtons also prides itself on its world-class servicing capabilities. With a nationwide fleet of service engineers available to answer emergency callouts, as well as undertaking routine equipment maintenance.
Millpledge Veterinary has been manufacturing innovative products designed specifically for the veterinary professional for over 30 years.
Ranging from Pharmaceuticals to Nutraceuticals, Bandaging and Fluid Therapy, encompassing products for companion and large animal use. Providing complete peace of mind for the veterinary profession.
Popular products include Rapz Eazy Tear® Cohesive Bandages, Eaze-Off® Tape and Bandage Removal Spray, Tom Tiddle™ Urinary Cat Catheters, Millpack™ Sterilisation Pouches with built-in sterility test strips, Aniset™ IV Sets for small and large animals, and V-GEL® advanced species-specific supraglottic airway devices for Rabbits, Cats, and Dogs.
Visit our website at www.millpledge.com to view our full range.
Founded in 1987, Medivet is a veterinary owned and led group of more than 350 branches with 24 state-of-the art, 24-hour veterinary centres across the UK.
The Company offers a broad range of mainly small animal veterinary services – including both routine and advanced surgery – to meet all a pet's health and wellbeing needs, from microchipping and neutering to more complicated surgeries and leading-edge diagnostic technology.
Medivet's core purpose is to deliver exceptional care whenever needed and it has built a national community of passionate vets offering progressive care to pets and their pet owners.
The College of Animal Welfare
The College of Animal Welfare is one of the largest providers of veterinary nurse training in the UK, with centres in Cambridgeshire, North London, Yorkshire, Greater Manchester, West Midlands, County Durham and Scotland. We strongly believe that education and training is the key to raising standards of animal welfare. To this end, we strive to create new and accessible opportunities for learning, and encourage employers and those working with animals to undertake appropriate levels of training and continue with lifelong learning and education.
Register your details now to receive information about this event and other CPD courses
Interested in exhibiting at Advanced Veterinary Nursing Congress?
Advanced Veterinary Nursing Congress is a one day virtual event that focuses on advanced veterinary nursing.
Why exhibit with us?
Limited exhibitor numbers - Unlike larger congresses where hundreds of exhibitors often mean that visitors will not remember everyone, exhibition space for these events is strictly limited. As such you will get the opportunity to engage with the delegates attending our congresses personally.
Make meaningful business connections – Network with those that influence decision making in veterinary practice and make relevant industry contacts virtually.
Cost effective – with exhibitor packages starting from just £50+VAT, our prices offer value for money and fall considerably below that of larger events within the industry.
To find out more contact Claire Gregory on 01480 422060.