Advanced Veterinary Nursing Congress
Date TBC
What is Advanced Veterinary Nursing Congress?
*New for 2022* Advanced Veterinary Nursing Congress is a one day virtual event that explores advanced professional practice, focusing on advanced veterinary nursing skills and knowledge.
This congress offers 7 hours of evidenced CPD and we will be welcoming a range of expert industry speakers to deliver lectures on:
Nursing the Diabetic Patient
How Human Factors influence patient safety and why VN's are so critical to its implementation
Advanced Nursing Devices in Hospitalised and Surgical Patients
Loco-regional anaesthetic block techniques for Veterinary Nurses
Interpreting Capnography
Who should attend?
Veterinary nurses looking to advance their professional practice and develop more advanced veterinary nursing knowledge and skills. This congress will be particularly useful if you're:
Aiming to progress within your role
Interested in studying an advanced veterinary nursing qualification in the future
Considering pursuing an academic or managerial role in the future
Interested in keeping up-to-date with everything happening in the industry
Why attend?
Listen to lectures from a range of speakers who will be sharing their experiences and knowledge
Q&A sessions mean your questions will be answered by the speakers themselves
Gain practical takeaways that you can implement in your practice
Gain information, product knowledge and offers from our virtual exhibitors
Earn 7 hours of evidenced CPD
Gain online access to recordings of all the lectures and lectures from previous congresses up until the next event
We strongly advise viewing our events on Google Chrome, using a PC or Laptop (or on Safari if using a MAC).  Unfortunately, our software is not currently compatible with iPads. If you have no other means of accessing the event, please do get in touch ahead of time for further guidance.
2022 Agenda:
Online registration
Chair's Welcome
Sian Karia, Medivet
Nursing the Diabetic Patient
Laura Jones BSc(Hons) DipAVN(Small Animal) ISFMDipFN VTS(SAIM) RVN, Veterinary Internal Medicine Nursing
This session will look at the vital role of the veterinary nurse in caring for patients with diabetes mellitus. The learning outcomes for this session are:
To understand the pathophysiology, clinical signs and risk factors in diabetes mellitus and how these differ between dogs and cats
To understand the different diagnostic tests and options for monitoring diabetic patients' long term
To understand the treatment options and nursing care requirements for diabetic dogs and cats
To understand the pathophysiology, treatment and nursing care of diabetic ketoacidosis
Advanced Nursing Skills for RVNS: Making the Most of Advanced Nursing Devices in Hospitalised and Surgical Patients
Sarah Holliday RVN C&GCertnes, Fitzpatrick Referrals Oncology and Soft Tissue Ltd
This session will outline advanced nursing devices used in both hospitalized patients and those undergoing a surgical procedure. Some advanced devices include; feeding tubes, wound drains, wound catheters, chest drains and urinary catheters.
This lecture is aimed at veterinary nurses who wish to learn more about how to care for patients with advanced devices in place. It is hoped that this session will motivate and inspire veterinary nurses to expand their knowledge and nursing skills within the veterinary profession.
Live Q&A Panel
Present questions (anonymously if desired) to the speakers.
Online Exhibition and Lounges
An Introduction to Human Factors
Helen Silver-MacMahon MSc (Dist.) PSCHF, Cert VNECC, Dip AVN (surg), Cert SAN, RVN, VetLed
The study of Human factors is an established discipline that utilises scientific knowledge about the human body, mind and behaviour to better understand our fundamental capabilities and limitations, to ultimately create the best possible fit between the people and the environment in which they work. In this session we will help you understand why veterinary nurses are critical to its implementation and how through developing an understanding of Human Factors patient safety, team performance and individual wellbeing can all be improved.
Learning objectives:
Understand the significance of Human Factors in Veterinary Practice and how non-technical skills can reduce error and improve patient safety
Visualise the connection between non-technical skills, wellbeing, systems/processes and organisational culture and the impact that these factors have on clinical outcomes, team motivation and operational efficiency
Understand the importance and impact of tools such as checklists, briefings, and safety reporting systems
Develop knowledge surrounding some of the key skills which can be used in practice to start to implement Human Factors principles
Live Q&A Panel
Present questions (anonymously if desired) to the speakers.
Online Exhibition and Lounges
Loco-regional anaesthetic block techniques for Veterinary Nurses
Michelle Moran RVN CertECC VTS Anaesthesia & Analgesia, Northwest Veterinary Specialists
Performing locoregional anaesthetic techniques on our patients have multiple benefits for our patients and their experience and the overall anaesthetic that we are monitoring. Providing done correctly, local block techniques completely de-senstiise the area and provide the best and only TRUE analgesia (absence of pain) for the patient. This allows us to decrease our inhalational agent and use of other drugs that can have negative cardiovascular and respiratory effects. As nurses we can perform almost all locoregional techniques allowing excellent job satisfaction and utilisation of our skills. In this session we will talk through:
Local anaesthetic drugs: options, effects & duration of action
Locoregional anaesthetic block techniques for various common surgeries
Adverse effects and how to avoid these
"Breathe in, Breathe out" - taking the stress out of Capnography interpretation
Gráinne Kelly BSc (Hons) Cert VN ECC RVN, Northern Ireland Veterinary Specialists
This presentation will cover the following key learning points:
Understanding the normal capnograph trace
Understanding the physiological effects of abnormal CO2
Interpreting abnormal traces, and troubleshoot
Briefly discuss the use of capnography and its role in Cardio pulmonary resuscitation
Live Q&A Panel
Present questions (anonymously if desired) to the speakers.
Chair's Close
Sian Karia, Medivet
Virtual Exhibition and Lounges

Please note this programme is subject to change.
2022 Speakers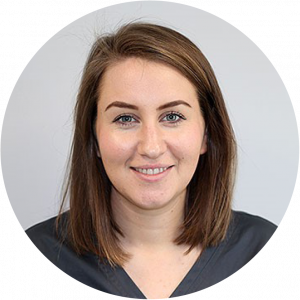 Gráinne Kelly BSc (Hons) Cert VN ECC RVN
Northern Ireland Veterinary Specialists
Gráinne graduated as a veterinary nurse from University College Dublin in 2013. After working the University Veterinary Hospital for a year, she then moved to England where she worked in a large referral hospital for 5 years. Whilst there she became patient care supervisor and her interests developed in ECC and anaesthesia. She gained her ECC certificate in 2017. She now works at Northern Ireland Veterinary Hospital where the soft tissue, orthopaedics and cardiology services keep her busy with challenging anaesthesia. She started her Diploma in Anaesthesia and Analgesia in 2021.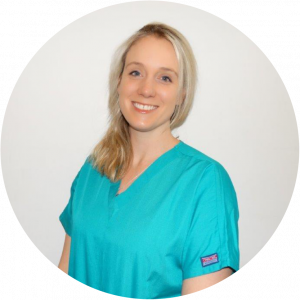 Helen Silver-MacMahon MSc (Dist.) PSCHF, Cert VNECC, Dip AVN (surg), Cert SAN, RVN
VetLed
Helen is a veterinary nurse and Senior Trainer and Content Development Lead at VetLed. Having worked in general practice, referral hospitals and nursing education over the past 21 years, she has extensive professional experience and understanding from a wide range of settings.
Helen is passionate about developing the veterinary professions understanding of Human Factors as a powerful aid in improving patient safety, enhancing performance and supporting the wellbeing of the veterinary team. She is a RCVS Knowledge Champion for her role in the sustained training and use of a surgical safety checklist within the small animal theatre at the former Animal Health Trust.
In 2021, Helen completed an MSc in Patient Safety and Clinical Human Factors at the University of Edinburgh. She has recently started a PhD exploring non-technical skills in the veterinary profession. In her role at VetLed she enjoys applying this knowledge to develop and deliver professionally relevant training for all members of the veterinary team.
Laura Jones BSc(Hons) DipAVN(Small Animal) ISFMDipFN VTS(SAIM) RVN
Veterinary Internal Medicine Nursing
Laura began nursing in 2007 and qualified as an RVN in 2010. She has worked as a dedicated internal medicine referral nurse since 2015, and currently works at The Ralph Veterinary Referral Centre as the Senior Medicine Nurse. Laura became a Veterinary Technician Specialist in Small Animal Internal Medicine in 2019 and enjoys teaching on a variety of medicine nursing topics alongside working in practice. She particularly enjoys endocrine nursing, caring for patients with chronic disease, and running medical nursing clinics in practice.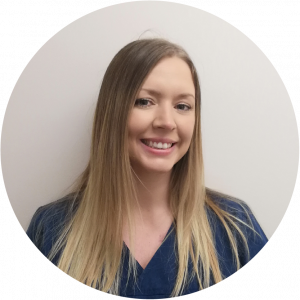 Michelle Moran RVN CertECC VTS Anaesthesia & Analgesia
Northwest Veterinary Specialists
Michelle qualified in 2006 and spent 11 years in first opinion practice working in a variety of different hospitals including one of the busiest charity and emergency hospitals in the U.K. It was here Michelle gained her emergency and critical care certificate. Michelle then moved to North West Veterinary Specialists where she is the Supervisor Nurse of the Anaesthesia department. Michelle gained her Veterinary Technician Specialist qualification in Anaesthesia & Analgesia in 2019 and currently sits on the AVTAA credential committee. She has also recently become the nurse representative for AVA and also sits on the Linnaeus clinical board as the subject matter expert nurse in anaesthesia.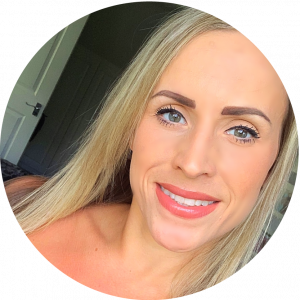 Sarah Holliday RVN C&GCertnes
Fitzpatrick Referrals Oncology and Soft Tissue Ltd
Sarah qualified as a veterinary nurse in 2008 and has a certificate in feline and canine behaviour and nursing exotic species. Sarah has a wide variety of experience in the veterinary profession including wildlife nursing, clinical coaching and veterinary management in general practice. Sarah explored the referral setting in 2016, where she joined Fitzpatrick Referrals Oncology and Soft tissue and became senior medical oncology nurse in 2017. Sarah currently runs the medical oncology team, where she supports both the patients and clients through their oncology treatment. She administers chemotherapy, assists in surgical procedures and nurses patients within their wards.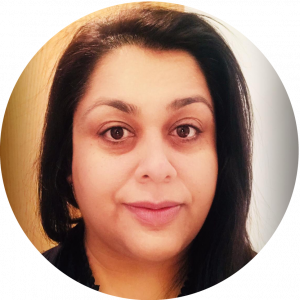 Sian Karia
Medivet
Recruitment and Business development professional with over 15 years' experience in niche market Head Hunting. Sian's ambition is to bring Veterinary recruitment to the forefront of the talent management industry with industry changing flexible working patterns. Sian aims to bring change to our work life balance culture. Sian is also a mum of two children 10 and 8 years old and a trained chef.
2022 Exhibitors
Founded in 1987, Medivet is a veterinary owned and led group of more than 350 branches with 24 state-of-the art, 24-hour veterinary centres across the UK.
The Company offers a broad range of mainly small animal veterinary services – including both routine and advanced surgery – to meet all a pet's health and wellbeing needs, from microchipping and neutering to more complicated surgeries and leading-edge diagnostic technology.
Medivet's core purpose is to deliver exceptional care whenever needed and it has built a national community of passionate vets offering progressive care to pets and their pet owners.
The College of Animal Welfare
The College of Animal Welfare is one of the largest providers of veterinary nurse training in the UK, with centres in Cambridgeshire, North London, Yorkshire, Greater Manchester, West Midlands, County Durham and Scotland. We strongly believe that education and training is the key to raising standards of animal welfare. To this end, we strive to create new and accessible opportunities for learning, and encourage employers and those working with animals to undertake appropriate levels of training and continue with lifelong learning and education.
VetSkill is an Ofqual and CCEA approved awarding Organisation and professional regulatory body. Our aim is to empower learners to recognise and achieve their full potential through the provision of inspirational qualifications. VetSkill have a growing portfolio of qualifications available for delivery by VetSkill approved Centres, and welcome enquiries from those who are interested in delivery our qualifications and supporting our mission.
We put pets first: beyond all else, we're committed to animal health and welfare. The most powerful partnerships we have are with pets and their owners. This is at the heart of what we do and always will be.
Vets4Pets is proud to be one of the largest veterinary groups in the UK with a national network of practices run by partners who enjoy clinical freedom and autonomy to do things their way for the good of their patients, clients, and team.
With Vets4Pets, you'll get all the support you need, when you need it. That means state-of-the-art facilities, high quality CPD and support to gain further qualifications. We've made it simpler and easier for you to help patients and clients live happier, healthier lives together. We want to do the same for you so talk to us about how we can support you to achieve your work/life balance.
Register your details now to receive information about this event and other CPD courses
Interested in exhibiting at Advanced Veterinary Nursing Congress?
Advanced Veterinary Nursing Congress is a one day virtual event that focuses on advanced veterinary nursing.
Why exhibit with us?
Limited exhibitor numbers - Unlike larger congresses where hundreds of exhibitors often mean that visitors will not remember everyone, exhibition space for these events is strictly limited. As such you will get the opportunity to engage with the delegates attending our congresses personally.
Make meaningful business connections – Network with those that influence decision making in veterinary practice and make relevant industry contacts virtually.
Cost effective – with exhibitor packages starting from just £50+VAT, our prices offer value for money and fall considerably below that of larger events within the industry.
To find out more contact Claire Gregory on 01480 422060.