Head Nurse Congress
Saturday 19 & Sunday 20 May 2018
About
Are you a head nurse or practice manager? Or perhaps you're aspiring to become a head nurse in the future? If so, Head Nurse Congress is the event for you!
Back by popular demand, this two day event, sponsored by the Veterinary Practice Management Association (VPMA), is set to cover some of the biggest issues facing veterinary practices today. Experienced speakers will guide you through staff well-being, recruitment, managing difficult situations, leadership and coaching skills, Neuro-Linguistic Programming and more!
Not only will Head Nurse Congress increase your confidence in your everyday leadership and management skills, it will provide 12 hours of evidenced Continuing Professional Development (CPD).
Furthermore, due to the fantastic feedback we received about last year's venue, we are returning to the wonderful Whittlebury Hall Hotel and Spa which has onsite accommodation for those looking to stay overnight. Delegates can receive a discounted room and evening meal rate. We look forward to seeing you there!
What people thought of HNC 2017:
Really enjoyed the course and found it inspirational.  Have learnt a lot and feel motivated to put it into practice
Thanks for a great series of lectures, I've learnt a lot
Thank you for a great congress!
Great speakers, very engaging
Made me realise that what I'm doing in my role is right already and many things discussed is how I would approach things but also gave me good tips / knowledge to improve as well and other resources available to me
I'm currently not a head nurse but senior nurse who is in charge when HN & Deputy HN are absent, and came on the course to gain more information/tips on how to lead a team given that its not my full time role.  In particular, I found the lectures on team working useful and how to be supportive was interesting and insightful.
Download the agenda (PDF)
Day One: Saturday 19 May 2018
GDPR is Just a Week Away: Have you covered all your bases?
Dr Charlie Barton BVSc CertVOphthal MRCVS, Director, Virtual Recall Ltd
The General Data Protection Regulations (GDPR) is the biggest change to data protection since the Data Protection Act was introduced in 1998. You will look at the implications of the changes on your practice to ensure that you remain compliant. Marketing and client communications will be considered in greater detail, with a view to ensuring that all your client details are maintained and consent is accurately obtained.
Why Invest in Apprenticeship Training?
Leslie Heaton-Smith, Marketing and Development Director, The College of Animal Welfare
In May 2017 the government pushed through major reforms to encourage employers to invest more in apprenticeships. This session will look at how the first year has been, the impact the reforms have had for small and large businesses and how you can use apprenticeship funding to your advantage.
Prioritising Staff Well-being
Debbie Frost RVN Cert Ed Dip Couns, Group Trainer and Mental Health Support, Medivet
Poor mental health is now the number one reason for staff absence. It is well documented that, for all sorts of reasons, those within the veterinary profession can sometimes find themselves vulnerable. During this session you will look at the common signs of mental health problems, how to have that "difficult" conversation as painlessly as possible, accessing external sources of support and considerations to make for the rest of the team.
How to find the right person for the job and keep them!
Scott Ashcroft, Director, BVS Veterinary Recruitment
Many practices often find themselves having to hire more staff at short notice, meaning there is little time to assess applicants. The wrong hire can be costly, while the right hire can be buried under an ever-growing stack of CVs. This session will look at the recruitment process and how you, as an employer, can attract and keep the best candidate for the vacancy and provide hints and tips for job adverts, how to screen CV's, interview techniques and when to use personality profiling.
Everything Doesn't Always go to Plan
Sarah Verzijl Chartered MCIPD, Senior HR Advisor, CVS Group Ltd
In this session we will look at some of the more challenging aspects of people management, such as disciplinary & grievances, absence management and (the part no one enjoys) ending contracts. We will look at managing difficult situations and best practice advice around what you can AND can't do when things get difficult.
Behind Leadership: Creating personal meaning and impact
Anne-Marie Svendsen Aylott MRCVS, Leadership Coach, NLP Master Practitioner, Purple Cat Coaching
Think of leadership as a car or a bus that takes people on a journey... Vehicles tend to run out of fuel and good leadership can be hard work. In order to be a great leader it is important to recognise what your fuel is, what drives you and what gives you the passion that makes people get on the bus with you. This talk will help you identify what is key to YOU so you can stay focused no matter what is going on around you.
Happy Hour
Day Two: Sunday 20 May 2018
KPIs: Measuring the health of your practice
Georgina Hills RVN CVPM, Veterinary Practice Management Association
You've probably heard the term KPI (Key Performance Indicator) thrown around before but how can you use them in practice? During this session we will look at what KPIs are, how to measure them and how to use the data. KPIs can be business based, client based and patient based; all giving you the information you need to make decisions to benefit the practice and your patients.
Customer Service: It's not just all about customers!
Alison Lambert BVSc MMRS MRCVS, Managing Director, Onswitch
When we hear the words 'customer service' we naturally tend to think about our clients and how their experience of your practice influences your profitability. But they are not the only customers we should be thinking about - we should also be thinking of our employees, as their experience is just as crucial to our success. Both our clients and our staff should embody the ethos and values of your practice so they remain a committed part of your business. We will take a look at practice reputation and client recommendation as well as looking at how engaging team members really pays off.
Who's to Blame? Defending your reputation
Dr Catherine Oxtoby PhD, Risk Manager, Veterinary Defence Society
Everyone makes mistakes – as the saying goes "we're only human". Whilst for most people, their mistakes do not come to the public's attention, for those working in professions such as veterinary medicine, the consequences of an error can be severe, even fatal. During this session you will consider blame culture, negligence, how to mitigate the frequency and severity of mistakes and how to avoid common claims.
Unfollow the Leader!
Melanie Young FCCA, PGCE, MInstLM, QTLS, Academic Manager, The College of Animal Welfare
Whilst some people are natural born leaders, for others it is a skill we have to master. But what makes a good leader? Leadership is not all about telling people what to do and ensuring they do things your way. Of course there has to be consistency in a team, but good leaders inspire others, listen to ideas, treat all team members fairly and ensure that everyone is performing to their best so that all team goals are met. We will take a look at leadership styles and give you ideas and techniques to get your team running smoothly.
Lifelong Learning: Where are you heading?
Debbie Gray RVN BSc (Hons) Cert Ed QTLS, British Veterinary Nursing Association
With the amount of CPD available to veterinary nurses nowadays, it can be a minefield trying to figure out what to choose! Reflecting on your current skills and having a planned approach to CPD can allow you to map out a career pathway and make the most of your time and money!
NLP Coaching
Bevis Moynan BSc MABNLP, Magenta Coaching Solutions
Do you sometimes feel like life is passing you by? Like you are never going to get all the things done that you really want to do or achieve? Through Neuro-Linguistic Programming (NLP) we will help you understand the issues that are holding you back so that you can move forward and break down the psychological barriers to move out of your comfort zone and live the life you want to.
Speakers
Frank Taylor RVN, CMI Diploma in Management
Vice Principal Veterinary Studies, The College of Animal Welfare
Dr Charlie Barton BVSc CertVOphthal MRCVS
Director, Virtual Recall Ltd
Leslie Heaton-Smith
Marketing and Development Director, The College of Animal Welfare
With over 25 years' experience in small business and education, Leslie has founded, developed, and sold companies in several fields. A born entrepreneur, Leslie started his career as a Chartered Secretary, before launching himself into the world of international import-export, and then developed several companies in the animal health world. Currently Marketing and Development Director at The College of Animal Welfare, Leslie is a highly experienced, hands-on executive with a keen strategic sense, who is committed to raising management standards in today's UK small businesses.
Debbie Frost RVN Cert Ed Dip Couns
Group Trainer and Mental Health Support, Medivet
Scott Ashcroft
Director, BVS Veterinary Recruitment
Sarah Verzijl Chartered MCIPD
Senior HR Advisor, CVS Group Ltd
Anne-Marie Svendsen Aylott MRCVS
Leadership Coach, NLP Master Practitioner, Purple Cat Coaching
Georgina Hills RVN CVPM
Veterinary Practice Management Association
Alison Lambert BVSc MMRS MRCVS
Managing Director, Onswitch
Dr Catherine Oxtoby PhD
Risk Manager, Veterinary Defence Society
Melanie Young FCCA, PGCE, MInstLM, QTLS
Academic Manager, The College of Animal Welfare
Debbie Gray RVN BSc (Hons) Cert Ed QTLS
British Veterinary Nursing Association
Bevis Moynan BSc MABNLP
Magenta Coaching Solutions
Veterinary Practice Management Association (VPMA)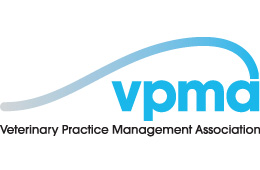 The Veterinary Practice Management Association exists to provide individuals who are involved in the management of veterinary practice with an effective means of communication and interaction with others with similar interests, as well as a forum for promoting, providing and recognising training and excellence in all aspects of veterinary practice management.  With an active national and regional structure, the VPMA is also able to give its members a voice with which to lobby at all levels.
VN Times

VN Times is the monthly news-led publication for RVNs and those training to be veterinary nurses. Reaching more than 14,000 named readers every month, the magazine aims to be a cheerleader for the profession, not only providing the latest and best in clinical research, but finding out what VNs can really do, believe in and deserve, both in and out of work. Spearheaded by editor Rebecca Hubbard, VN Times is the magazine cheering from the sidelines. Because, well, VNs rock!
Albert Waeschle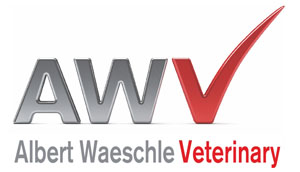 AW is a long established supplier to the veterinary market and we offer the full range of Opticlar led diagnostic equipment, Nilagua pet cleaner, nurses kits and Agrihealth clippers and trimmers
Invicta Animal Health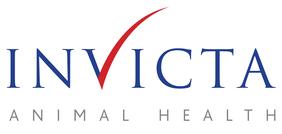 Invicta Animal Health is a fast-growing veterinary pharmaceutical company.  We provide innovative products such as ChloraPrep surgical skin preparation applicators and EthyCalm vapocoolant for easy needle access.
Onswitch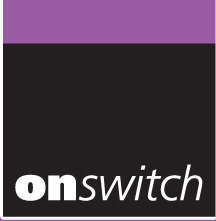 Onswitch offers a full business consultancy service to the animal health sector. We deliver a high standard of customer care training via our mobile training venue, "Bertha" to vets, nurses and customer care teams. We also provide a cutting edge mystery shopping programme, the Onswitch Index; and a comprehensive health check for veterinary practices, The Fixer. Onswitch undertake market research projects, review marketing materials, are Market Research Society Company partners and members of the Mystery Shoppers Providers Association. Onswitch are a focused, dedicated and passionate team of people, committed to customer centred practice.  Our new and exciting Cxclub offers veterinary customer experience CPD, online, on demand to anyone working in a customer-face role.
J.A.K Marketing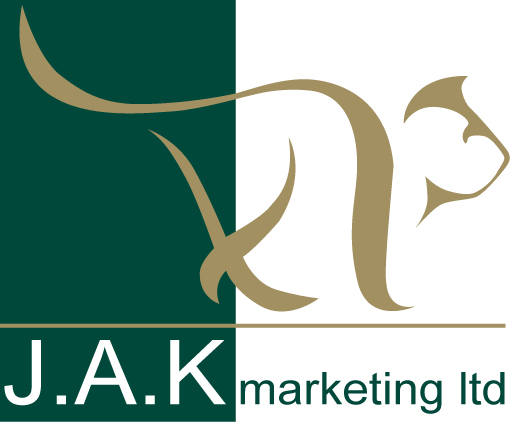 A leading UK veterinary supplier, providing all of your practice's everyday requirements, including consumables, equipment and instruments. We are distributors for many market leading brands including Medical Pet Shirts, Advancis wound care dressings, Virkon Professional and Sanivet Disinfectants, HEINE diagnostics equipment. We are proud sponsors of the Veterinary Wound Library, BVNA Delving Deeper into Wounds and Infection Control courses. J.A.K. Marketing has a fully equipped service centre, offering repairs and servicing of your practice equipment as well as clipper blade and scissor sharpening. Manufactor trained and approved service , repairs and recalibration of NIKI V4 and VET Pro Infusion pumps.
Advancis Veterinary

With an established international reputation in the advanced wound care field, Advancis is able to bring quality dressings into the veterinary market. Our portfolio includes: Action Manuka Honey dressings, Advazorb foam dressings, Silflex soft silicone dressings and Eclypse superabsorbant dressings.
Medivet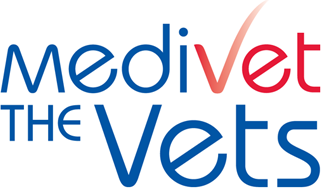 Medivet the Vets is a large Veterinary partnership containing almost 200 practices in the UK, all owned and run by Veterinary Surgeons. Over 1,000 people form our Medivet family. Our staff are our most valued asset. Our Practices promote dedication, enthusiasm and working to high standards and we are proud that they offer a friendly, enjoyable and supportive environment in which to work in.
Summit Veterinary Pharmaceuticals Ltd

Summit is a veterinary "specials" manufacturer committed to providing high quality innovative solutions exclusively to veterinary surgeons, eliminating application and dosage problems with precise manufactoring at affordable pricing. Products are for use under the provisions of the Cascade, enabling veterinary surgeons to fulfil their committment to their clients health and wellbeing.
Pioneer

Pioneer are a comprehensive veterinary consumable, equipment, instrument and furniture supplier.  We are truly committed to making life easier for busy veterinary practices. Devoted to supplying you with quality products at competetive prices, alongside innovative thinking and excellent supportive customer service.
Animalcare Ltd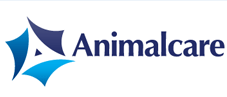 For over 25 years Animalcare has built its reputation on our wide range of quality products, including idENTICHIP microchips, POM-V medication, pet welfare and practice equipment.  We are proud of the customer service we provide, including technical and client support materials, as well as product and CPD training for all customers.
Millpledge Veterinary

Millpledge Veterinary continue to supply innovative products designed specifically for the veterinary professional. Ranging from pharmaceuticals to Nutraceuticals, bandaging, dressings and fluid therapy, encompassing products for companion and large animal use. Providing complete peace of mind for the veterinary profession.
Lintbells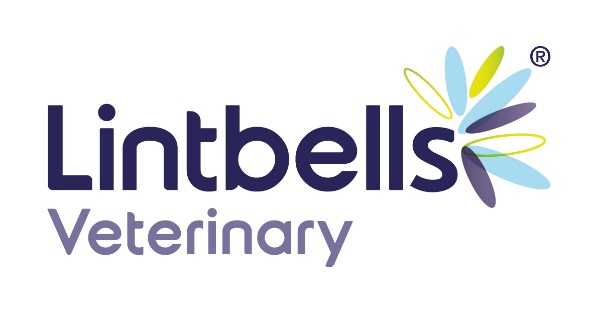 Lintbells manufacture high quality and effective nutritional supplements for joints, skin & coat and digestive health. Our range includes the clinically proven product YuMOVE. Continuing our passion for helping pets, we have launched YuCALM to help stressed or nervous dogs.
Interested in exhibiting at Head Nurse Congress 2018?
Head Nurse Congress is a unique congress aimed at head veterinary nurses, practice managers and those aspiring to those roles.
Sponsored by the Veterinary Practice Managers Association (VPMA), Head Nurse Congress provides 12 hours of Continuing Professional Development (CPD) to increase delegates' confidence and abilities to successfully lead and manage a team in a busy veterinary practice environment.
Why exhibit with us?
Limited exhibitor numbers - Unlike larger congresses where hundreds of exhibitors often mean that visitors will not remember everyone, exhibition space for these events is strictly limited. As such you will get the opportunity to engage with all of the delegates attending our congresses personally.
Make meaningful business connections – Network with those that influence decision making in veterinary practice face-to-face and make relevant industry contacts.
Cost effective – with exhibitor packages starting from just £250+VAT, our prices offer value for money and fall considerably below that of larger events within the industry.
Book a stand before 31 July 2017 and get a 10% discount! Download a booking form or call Tracey Croucher, Short Course and Events Manager, on 01480 422060.
Full Price
£299.00
199.00
199.00
Early Bird
249.00
155.00
155.00
Early Bird pricing is available until 31 March 2018. All prices are listed without VAT and savings including VAT.
Get directions from your post code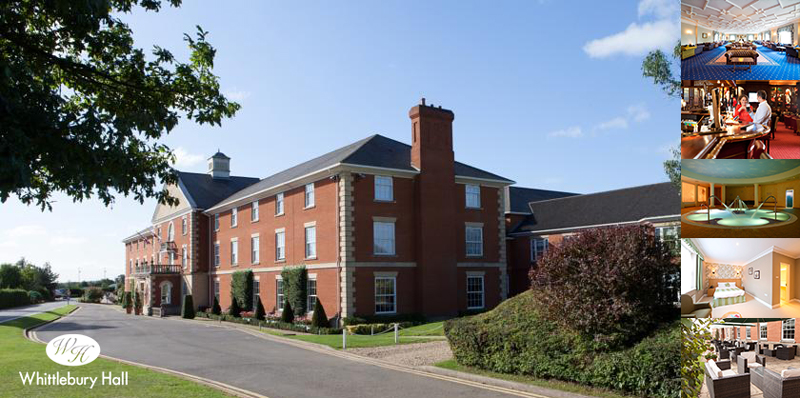 Accommodation
A discount rate of £70.83+vat has been agreed at Whittlebury Hall's Paddock Suites, delegates must book this directly with Whittlebury Hall and reference: "CAWBB" if booking by phone, 01327 850489 or add "CAWBB" to the promotion box when booking online.
If you do book an overnight stay you can also take advantage of a special rate for a 3 course evening meal in the restaurant for £36 (+VAT) per person. Please ensure you make your dinner reservations at the time of booking your accommodation.
Optional alternate accommodation: