Rabbits and Small Furries Congress
Date TBC
What is Rabbits and Small Furries Congress?
Rabbits and Small Furries Congress is a one day virtual event that explores the care of rabbits and small furries in veterinary practice.
This congress offers 7 hours of evidenced CPD and at past events we have welcomed a range of expert industry speakers to deliver lectures on topics including:
Bonding Rabbits – And why all bunnies need a buddy!
Common Rabbit Conditions
Welfare Minded Dental Disease Management in Rabbits and Small Mammals
Common Differences in Caring for Guinea Pigs
Nursing the Ferret Patient in Practice
Who should attend?
Veterinary nurses looking to develop their knowledge of nursing rabbits and small furries. This congress will be particularly useful if you're:
Interested in learning more about caring for rabbits, guinea pigs, ferrets and other small mammals
Aiming to specialise in the nursing of rabbits or small furries
Aiming to progress within your role
Interested in keeping up-to-date with everything happening in the industry
Why attend?
Listen to lectures from a range of speakers who will be sharing their experiences and knowledge
Q&A sessions mean your questions will be answered by the speakers themselves
Gain practical takeaways that you can implement in your practice
Gain information, product knowledge and offers from our virtual exhibitors
Earn 7 hours of evidenced CPD
Gain online access to recordings of all the lectures and lectures from previous congresses up until the next event
Our agenda for the 2024 event will be available soon. 
Agenda from our last event on Thursday 30 March 2023:
Online Registration, Exhibition and Lounges
Chair's Welcome
Jan De La Rey BVSc MRCVS, Medivet

Bonding Rabbits – And why all bunnies need a buddy!
Claire Speight RVN,  A1, C&G Cert VNES
Rabbits are a social species and studies have shown they value the company of another rabbit as much as food. Bonded rabbits will show a range of behaviours, which lone rabbits are unable to participate in.
However, they are also territorial and can cause serious injuries on each other. It is therefore imperative that rabbits are bonded carefully, following specific strategies, in order to achieve a harmonious, long-term partnership.
During the presentation we will learn:
Why rabbits need a companion
What makes a good pairing
Initial bonding steps to be taken
The bonding process, including positive and negative signs
What's Up Doc? – Common Rabbit Conditions
Jo Hinde-Megarity RVN, LagoLearn
Rabbits are the UK's third most popular pet and as such, it is vital we know how to look after them correctly.
This presentation will cover a range of common conditions and it will cover topics such as general stabilisation, GI stasis, urinary issues, and Flystrike.
This should leave you with a greater understanding of each condition; including spotting symptoms, helping to create treatment plans and working with owners to ensure optimum husbandry and preventative healthcare is provided.
Live Q&A Panel
Present questions (anonymously if desired) to the speakers.
Morning Break, Online Exhibition and Lounges
Welfare Minded Dental Disease Management in Rabbits and Small Mammals
Matthew Rendle RVN, The Association of Zoo and Exotic Veterinary Nurses (AZEVN)
Dental disease is sadly still very common and causes are multifactorial and complex.  It is important to review and nurse each case as an individual; being mindful of the owner's knowledge, understanding and wishes - but the priority must be managing the individual's welfare.
In this presentation, we will discuss aspects of how to nurse these rewarding cases well. We will cover the following key points:
Prevention
Assessment and diagnostics
Treatment options and plans
Quality of life assessments and managing owners
Live Q&A Panel
Present questions (anonymously if desired) to the speakers.
Lunch Break, Online Exhibition and Lounges
Why Guinea Pigs are NOT Small Rabbits!
Abigail Edis RVN FdSc CertVNES, Beaumont Sainsbury Animal Hospital, Royal Veterinary College (RVC)
Whilst guinea pigs are also herbivorous small mammals and have similar gastrointestinal systems and similar diets to lagomorph species, they have many differences in their husbandry needs and common illnesses seen.
This presentation will talk through the common differences in caring for guinea pigs and why they are often medical mysteries when it comes to seeing them in practice.
We will also discuss some of the common presentations and the probably often underdiagnosed diseases these species are prone to developing. This will ultimately help us to educate owners more effectively and recognise signs of illness in guinea pigs when presented with one.
Key learning points:
Understand why guinea pigs are not the same as rabbits when it comes to husbandry
Be confident at educating owners on the husbandry and care in these species and what to watch out for when recognising signs of illness at home.
Know what the common and sometimes underdiagnosed conditions in the species are and their typical clinical signs and treatments.
Don't Fear the Ferret!
Anna Mercer RVN APVN, Anna the Ferret Nurse
Ferrets are inquisitive and playful pets but can sometimes be a little misunderstood.
This presentation will help you to gain confidence when nursing the ferret patient in practice. We will cover the follwing key learning points:
Introduction to the ferret (including husbandry, ferrets as pets, behaviour and anatomy)
Pre, peri and post anaesthetic considerations when nursing the ferret patient
Common diseases of the ferret and preventative medicine
Becoming a ferret advocate and how to make your practice ferret friendly
Live Q&A Panel
Present questions (anonymously if desired) to the speakers.
Chair's Close
Jan De La Rey BVSc MRCVS, Medivet
Online Exhibition and Lounges
Please note this programme is subject to change.
Our speaker line up for the 2024 event will be available soon. 
Speaker line up from our last event on Thursday 30 March 2023: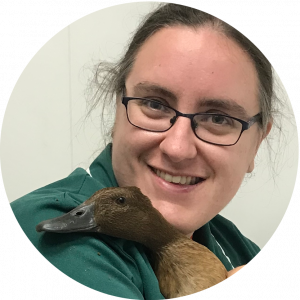 Abigail Edis RVN FdSc CertVNES
Beaumont Sainsbury Animal Hospital, Royal Veterinary College (RVC)

Abi has been working as a dedicated exotics veterinary nurse for the RVC's exotic service for over 9 years. She sees a range of species from small mammals to birds, reptiles and zoo species and has worked with species as small as 2g frogs to 100kg sea turtles. She loves all aspects of her job but particularly enjoys anaesthesia and critical care nursing.
Abi has a keen interest in guinea pig care and medicine and is often looking to research more into diseases in these species. She hopes to help advance their veterinary care and husbandry to improve ongoing welfare in the future.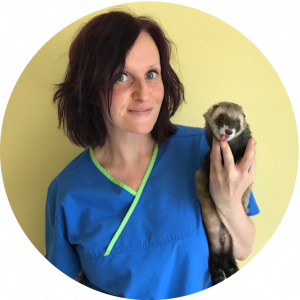 Anna Mercer RVN APVN
Anna the Ferret Nurse
Anna is a registered veterinary nurse and has a passion to help promote excellence in ferret and small mammal care. Whether its veterinary professionals or ferret owners Anna has become a go-to source for hands on-guidance.
For the past decade, Anna has worked in both the voluntary and private sectors advising and caring for ferrets and other exotic animals, Anna has previously been involved in bat conservation and rehabilitation.
Anna has an advanced nursing programme in small mammals and enjoys helping to simplify the niche area of ferret care making it feel more accessible through her blog and Instagram account.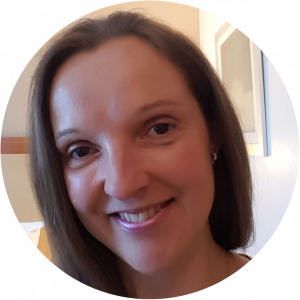 Claire Speight RVN, A1, C&G Cert VNES
Claire qualified as a veterinary nurse in 2007, gaining the C&G cert of Nursing Exotics in 2009. After this, Claire completed her A1 Assessors qualification, and then Clinical Coach qualification, and trains students within practice.
Claire works as a Head Nurse at a busy first opinion practice, and lectures to veterinary professionals and owners on rabbit health, welfare and care. She has lectured at BSAVA Congress, BVNA Congress and regional events, CAW, Aspire CPD, Excel CPD, Bottle Green Training, The Webinar Vet, and VetNurse Online.
Claire is also a regular contributor to several publications including VNJ and Vetstreams LAPIS and exotic services and editor of the Rabbit Welfare Associations magazine, Rabbiting On.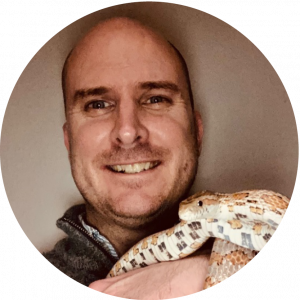 Jan De La Rey BVSc MRCVS
Medivet
Jan De La Ray graduated as a veterinary surgeon from the University of Pretoria in 2004. He has had the privilege to work in most clinical fields throughout his career.
Jan started his career working in referral exotics practice in South Africa, which involved treatment of birds, reptiles, rabbits, rodents and primates. From there, he moved to a mixed general rural practice where he treated everything from small animals and exotics; to horses, production animals and game capture and relocation, before settling into general small animal practice for the majority of his career. Wherever he has worked, Jan has always maintained some level of involvement with exotic animals.
Jan now works as a Graduate Support Mentor in Medivet's Graduate Development Team. Within this role, he teaches and mentors new graduate vets as they start their careers.
Outside of work, he enjoys spending time with his wife and two children and they have a lovely pet corn snake!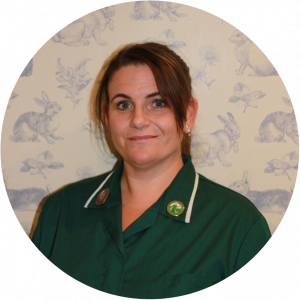 Jo Hinde-Megarity RVN
LagoLearn
Jo has worked in the veterinary industry since 2007 and has always had a special interest in rabbits. She co-owns LagoLearn, which provides rabbit specific CPD to veterinary professionals in the UK and Internationally. She spends a significant amount of voluntary time highlighting animal welfare, is the Secretary of the AZEVN and is proud have been the President of the BVNA in 2019/2020. Jo has received several awards over the years including the Blue Cross Veterinary Nurse of the Year in 2014, an RCVS Innovation Award winner in 2017 and the IFAW Animal Advocate Award in 2017.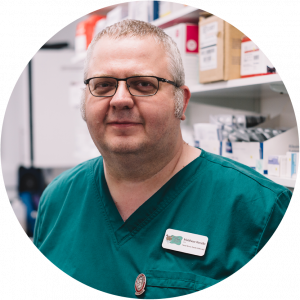 Matthew Rendle RVN
The Association of Zoo and Exotic Veterinary Nurses (AZEVN)
In 1994 he was made Senior Theatre Nurse. He left in 2003 to pursue his interest in zoo and wildlife nursing at the Zoological Society of London. Matthew left the Zoo in April 2017 to look for new challenges within exotic and wildlife nursing.
Matt has experience in the nursing care for many species from ants to elephants (and most things in-between) and has been fortunate to travel as part of his roles.
Matt has been recognised for his managerial skills and in 2020 was awarded The Bruce Vivash Jones Veterinary Nursing award by the BSAVA, as recognition for outstanding contribution to advancement of small animal veterinary nursing.
He lectures throughout Europe and America to veterinary nursing and veterinary surgeon undergraduates as part of their core modules on topics such as the husbandry and welfare of exotic species and some areas of zoo and wildlife diagnostic imaging and anaesthesia.
Matt has completed a three-year term on the British Veterinary Nursing Association Council, which allowed him to help promote and raise the profile of veterinary nursing in the UK and is currently an elected member of the RCVS Veterinary Nursing council, working on many aspects of progressing and elevating the veterinary nursing profession.
Our exhibitor line up for the 2024 event will be available soon. 
Exhibitor line up from our last event on Thursday 30 March 2023:
Founded in 1987, Medivet is a veterinary owned and led group of more than 350 branches with 24 state-of-the art, 24-hour veterinary centres across the UK.
The Company offers a broad range of mainly small animal veterinary services – including both routine and advanced surgery – to meet all a pet's health and wellbeing needs, from microchipping and neutering to more complicated surgeries and leading-edge diagnostic technology.
Medivet's core purpose is to deliver exceptional care whenever needed and it has built a national community of passionate vets offering progressive care to pets and their pet owners.
Millpledge Veterinary has been manufacturing innovative products designed specifically for the veterinary professional for over 30 years.
Ranging from Pharmaceuticals to Nutraceuticals, Bandaging and Fluid Therapy, encompassing products for companion and large animal use. Providing complete peace of mind for the veterinary profession.
Popular products include Rapz Eazy Tear® Cohesive Bandages, Eaze-Off® Tape and Bandage Removal Spray, Tom Tiddle™ Urinary Cat Catheters, Millpack™ Sterilisation Pouches with built-in sterility test strips, Aniset™ IV Sets for small and large animals, and V-GEL® advanced species-specific supraglottic airway devices for Rabbits, Cats, and Dogs.
Visit our website at www.millpledge.com to view our full range.
The College of Animal Welfare
The College of Animal Welfare is one of the largest providers of veterinary nurse training in the UK, with centres in Cambridgeshire, North London, Yorkshire, Greater Manchester, West Midlands, County Durham and Scotland. We strongly believe that education and training is the key to raising standards of animal welfare. To this end, we strive to create new and accessible opportunities for learning, and encourage employers and those working with animals to undertake appropriate levels of training and continue with lifelong learning and education.
Register your details now to receive information about this event and other CPD courses
Interested in exhibiting at Rabbits and Small Furries Congress?
Rabbits and Small Furries is a one day virtual event that focuses on care of rabbits and small furries in veterinary practice.
Why exhibit with us?
Limited exhibitor numbers - Unlike larger congresses where hundreds of exhibitors often mean that visitors will not remember everyone, exhibition space for these events is strictly limited. As such you will get the opportunity to engage with the delegates attending our congresses personally.
Make meaningful business connections – Network with those that influence decision making in veterinary practice and make relevant industry contacts virtually.
Cost effective – with exhibitor packages starting from just £50+VAT, our prices offer value for money and fall considerably below that of larger events within the industry.
To find out more contact Claire Gregory on 01480 422060.