Rabbits and Small Furries Congress
Date TBC
What is Rabbits and Small Furries Congress?
*New for 2022* Rabbits and Small Furries Congress is a one day virtual event that explores the care of rabbits and small furries in veterinary practice.
This congress offers 7 hours of evidenced CPD and we will be welcoming a range of expert industry speakers to deliver lectures on topics including:
Rabbits as Prey and Humans as Predators: The Dichotomy of Interacting and Living Together
Making a Rabbit Friendly Practice
Holistic Rabbit Anaesthesia
Nursing the Small and Mighty Rodents
Developing a Nursing Plan for Small Mammals and Exotics
Who should attend?
Veterinary nurses looking to develop their knowledge of nursing rabbits and small furries. This congress will be particularly useful if you're:
Interested in learning more about rabbit anaesthesia, nursing rodents or developing nursing plans for small mammals and exotics
Aiming to specialise in the nursing of rabbits or small furries
Aiming to progress within your role
Interested in keeping up-to-date with everything happening in the industry
Why attend?
Listen to lectures from a range of speakers who will be sharing their experiences and knowledge
Q&A sessions mean your questions will be answered by the speakers themselves
Gain practical takeaways that you can implement in your practice
Gain information, product knowledge and offers from our virtual exhibitors
Earn 7 hours of evidenced CPD
Gain online access to recordings of all the lectures and lectures from previous congresses up until the next event
We strongly advise viewing our events on Google Chrome, using a PC or Laptop (or on Safari if using a MAC).  Unfortunately, our software is not currently compatible with iPads. If you have no other means of accessing the event, please do get in touch ahead of time for further guidance.
Online Registration, Exhibition and Lounges
Chairman's Welcome
Talk 1
Speaker TBC
Talk information TBC.
Talk 2
Speaker TBC
Talk information TBC.
Live Q&A Panel
Present questions (anonymously if desired) to the speakers.
Morning Break, Online Exhibition and Lounges
Talk 3
Speaker TBC
Talk information TBC.
Talk 4
Speaker TBC
Talk information TBC.
Live Q&A Panel
Present questions (anonymously if desired) to the speakers.
Lunch Break, Online Exhibition and Lounges
Talk 5
Speaker TBC
Talk information TBC.
Talk 6
Speaker TBC
Talk information TBC.
Live Q&A Panel
Present questions (anonymously if desired) to the speakers.
Chairman's Close
Online Exhibition and Lounges
Please note this programme is subject to change.
Speakers from our June 2022 Event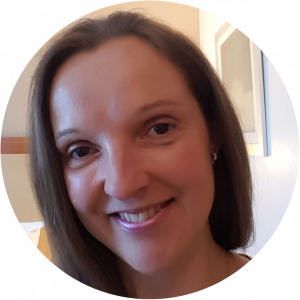 Claire Speight RVN, A1, C&G Cert VNES
Claire qualified as a veterinary nurse in 2007, gaining the C&G cert of Nursing Exotics in 2009. After this, Claire completed her A1 Assessors qualification, and then Clinical Coach qualification, and trains students within practice.
Claire works as a Head Nurse at a busy first opinion practice, and lectures to veterinary professionals and owners on rabbit health, welfare and care. She has lectured at BSAVA Congress, BVNA Congress and regional events, CAW, Aspire CPD, Excel CPD, Bottle Green Training, The Webinar Vet, and VetNurse Online.
Claire is also a regular contributor to several publications including VNJ and Vetstreams LAPIS and exotic services and editor of the Rabbit Welfare Associations magazine, Rabbiting On.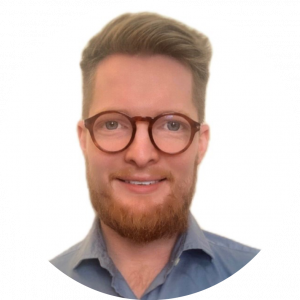 Dan Sutcliffe RVN
Medivet
Dan qualified as an RVN in 2017 and after spending a year or so in private practice, then moved across to a busy charity hospital. Here he managed the branch surgery and then became Veterinary Nurse Team Leader managing the team of nurses. Following this, he joined Medivet in 2020 as Area Manager and currently supports 10 practices across North and West Yorkshire. Dan has a particular interest in both practice and team development, along with promoting the RVN role. Medivet recently introduced a 'Valuing Veterinary Nurse Committee' which Dan sits on. The committee focuses on leading change; from issues such as pay and work-life balance to job satisfaction.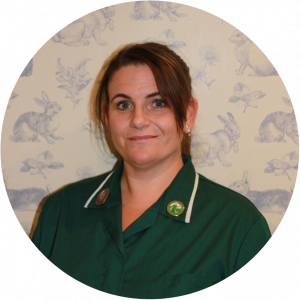 Jo Hinde RVN
LagoLearn
Jo has worked in the veterinary industry since 2007 and has always had a special interest in rabbits. She owns and runs LagoLearn, which provides rabbit specific CPD in the UK and internationally. She also spends a significant amount of voluntary time working with organisations and charities to highlight animal welfare and is proud have been the President of the British Veterinary Nursing Association in 2020/2021. Jo has received several awards over the years including the Blue Cross Veterinary Nurse of the Year in 2014, an RCVS Innovation Award winner in 2017 and the IFAW Animal Advocate Award in 2017.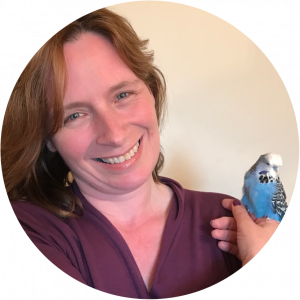 Mary Fraser BVMS PhD MResCVR MAcadMEd CBiol FRSB FHEA FRCVS
Girling & Fraser Ltd
Mary has over 20 years' experience in veterinary nursing education/research, teaching at FE and HE levels. She was co-founder of the City & Guilds Certificate in Vet Nursing of Exotics and helped set up the City & Guilds Certificate Vet Nursing in Emergency and Critical Care. She currently leads the Research and Evidence Based Veterinary Nursing Module on the MSc in Advanced Veterinary Nursing Practice at Glasgow University and runs the Advanced Programme in Veterinary Nursing of Zoo, Wildlife & Exotics for Girling & Fraser Ltd. She has published over 80 papers/articles on a variety of vet nursing topics.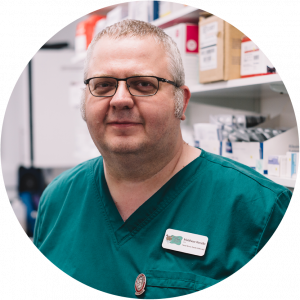 Matthew Rendle RVN
The Association of Zoo and Exotic Veterinary Nurses (AZEVN)
In 1994 he was made Senior Theatre Nurse. He left in 2003 to pursue his interest in zoo and wildlife nursing at the Zoological Society of London. Matthew left the Zoo in April 2017 to look for new challenges within exotic and wildlife nursing.
Matt has experience in the nursing care for many species from ants to elephants (and most things in-between) and has been fortunate to travel as part of his roles.
Matt has been recognised for his managerial skills and in 2020 was awarded The Bruce Vivash Jones Veterinary Nursing award by the BSAVA, as recognition for outstanding contribution to advancement of small animal veterinary nursing.
He lectures throughout Europe and America to veterinary nursing and veterinary surgeon undergraduates as part of their core modules on topics such as the husbandry and welfare of exotic species and some areas of zoo and wildlife diagnostic imaging and anaesthesia.
Matt has completed a three-year term on the British Veterinary Nursing Association Council, which allowed him to help promote and raise the profile of veterinary nursing in the UK and is currently an elected member of the RCVS Veterinary Nursing council, working on many aspects of progressing and elevating the veterinary nursing profession.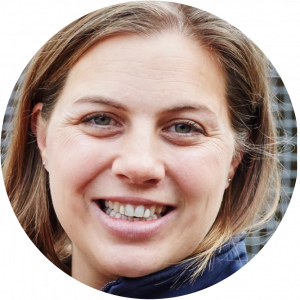 Rosie Bescoby BSc (Hons), PGDipCABC, CCAB
Pet Sense
Rosie Bescoby is registered as both a Clinical Animal Behaviourist and Animal Training Instructor with the Animal Behaviour and Training Council. Based in Bristol and North Somerset, Rosie works with dogs, cats and rabbits and their owners. She has worked in rescue, is a guest lecturer for vet nurses, vet students and training & behaviour students, provides staff training for veterinary practices and has worked with various brands including Lily's Kitchen, Pure Pet Food, Adaptil, Feliway and Zylkene. Rosie is Press & Media Officer for the Association of Pet Behaviour Counsellors and has been featured in various magazines, on TV and radio.
The Association of Pet Behaviour Counsellors (APBC) is a network of friendly and professional practitioners who work alongside the vet-led team with a variety of species including dogs, cats, horses, small mammals, reptiles, birds and other animals. APBC members offer a variety of in-person and remote services (including internationally).
Full APBC members are qualified, assessed and regulated, having met the standards set out by the Animal Behaviour and Training Council (ABTC), to promote animal welfare through training and behaviour change.  Full members have a depth and breadth of skills, knowledge and experience, unrivalled within the animal behaviour industry.
The APBC also organises regular events aimed at owners, trainers, behaviourists and the veterinary team.
Founded in 1987, Medivet is a veterinary owned and led group of more than 350 branches with 24 state-of-the art, 24-hour veterinary centres across the UK.
The Company offers a broad range of mainly small animal veterinary services – including both routine and advanced surgery – to meet all a pet's health and wellbeing needs, from microchipping and neutering to more complicated surgeries and leading-edge diagnostic technology.
Medivet's core purpose is to deliver exceptional care whenever needed and it has built a national community of passionate vets offering progressive care to pets and their pet owners.
Millpledge Veterinary manufacture innovative products designed specifically for the veterinary professional.
Ranging from Pharmaceuticals to Nutraceuticals, Bandaging and Fluid Therapy, encompassing products for companion and large animal use. Providing complete peace of mind for the veterinary profession.
Visit our website at www.millpledge.com to view our full range, and to find out more about the new Anifusion® IV Pump, and the advanced v-gels® for rabbits.
The College of Animal Welfare
The College of Animal Welfare is one of the largest providers of veterinary nurse training in the UK, with centres in Cambridgeshire, North London, Yorkshire, Greater Manchester, West Midlands, County Durham and Scotland. We strongly believe that education and training is the key to raising standards of animal welfare. To this end, we strive to create new and accessible opportunities for learning, and encourage employers and those working with animals to undertake appropriate levels of training and continue with lifelong learning and education.
We put pets first: beyond all else, we're committed to animal health and welfare. The most powerful partnerships we have are with pets and their owners. This is at the heart of what we do and always will be.
Vets4Pets is proud to be one of the largest veterinary groups in the UK with a national network of practices run by partners who enjoy clinical freedom and autonomy to do things their way for the good of their patients, clients, and team.
With Vets4Pets, you'll get all the support you need, when you need it. That means state-of-the-art facilities, high quality CPD and support to gain further qualifications. We've made it simpler and easier for you to help patients and clients live happier, healthier lives together. We want to do the same for you so talk to us about how we can support you to achieve your work/life balance.
Register your details now to receive information about this event and other CPD courses
Interested in exhibiting at Rabbits and Small Furries Congress?
Rabbits and Small Furries is a one day virtual event that focuses on care of rabbits and small furries in veterinary practice.
Why exhibit with us?
Limited exhibitor numbers - Unlike larger congresses where hundreds of exhibitors often mean that visitors will not remember everyone, exhibition space for these events is strictly limited. As such you will get the opportunity to engage with the delegates attending our congresses personally.
Make meaningful business connections – Network with those that influence decision making in veterinary practice and make relevant industry contacts virtually.
Cost effective – with exhibitor packages starting from just £50+VAT, our prices offer value for money and fall considerably below that of larger events within the industry.
To find out more contact Claire Gregory on 01480 422060.