Head Nurse Congress
Saturday 20 and Sunday 21 May 2017
About
About
Are you a head nurse or practice manager? Or perhaps you're aspiring to become a head nurse in the future? If so, Head Nurse Congress is the event for you!
Back by popular demand, this two day event, sponsored by the Veterinary Practice Management Association (VPMA), is set to cover some of the biggest issues facing veterinary practices today. Experienced speakers will help you to make your team shine and work together to achieve more, show you how to deal with challenging colleagues and support people in times of need, provide tips on how to communicate effectively with your boss, give you ideas on how to run effective meetings and lots more!
Not only will Head Nurse Congress increase your confidence in your everyday leadership and management skills, it will provide 12 hours of evidenced Continuing Professional Development (CPD).
Furthermore, due to the fantastic feedback we received about last year's venue, we are returning to the wonderful Whittlebury Hall Hotel and Spa which has onsite accommodation for those looking to stay overnight. Delegates can receive a discounted room and evening meal rate. We look forward to seeing you there!
What people thought of HNC 2016:
"Really impressed with amount of delegates attending. Exceeded expectations. All the lectures were current and very well chosen and considered. Fantastic price as my CPD budget is only £300 so covered. Thank you! So great that you recognise we need help in practice and speakers appreciate how tricky our job is at times!"
"I have really enjoyed the congress. It's good to know others are having similar experiences to you and how you can try to overcome these"
"I came as a potential head nurse last year and I've come back as an active head nurse this year. Thank you for providing useful cost effective opportunities to learn management skills"
Download the agenda (PDF)
Day 1 Lectures
Making your team shine
Simon Atack FCMI FIC MCIM, Ace Tech Training
Are you proud of your team and feel it's often overlooked? Do your clients know how important your team are? And, more importantly, do your team feel valued and appreciated? This session will show you how you can promote your team and their skills to, not only improve your practice's loyalty and reputation, but to ensure your staff members are all working together towards the same goals.
Taking charge of challenging staff members
Wendy Smith LLM, CMgr FCMI, Chartered FCIPD, HR Consultant
Most of us have come across 'difficult' colleagues at some point in our working life. But how do you deal with these types of people when you are their manager? Exploring what makes these people challenging to work with and learning how to handle these situations is an art worth perfecting. During this session you will also gain a greater understanding of employment law and how to use disciplinary procedures effectively.
Together everyone achieves more
Karen Froud Murray VN FISMM AdCert CIM, Vital Spark Consultancy
What is your concept of a successful team? Have you worked on a great team and had that feeling of synergy? Have you worked on a lousy team and had your energy zapped on a regular basis? What's the meaning of TEAM? You will consider ways to integrate and develop your team, set team objectives, and plan and allocate resources. This session has it all!
Managing change
Joy Bemrose BA(Hons) Chartered FCIPD, Winning Workplace Ltd
In any business, change is inevitable and veterinary practices are no exception. Practices may experience a variety of challenges such as the opening of new premises, a change of ownership, or staff restructure. One thing that is consistent with significant change is the uncertainty it brings for all staff members. As a manager or team leader, it is your responsibility to try to make this as smooth as possible for your team through effective communication and by supporting them throughout the process.
How to be a supportive head nurse in times of need
Bevis Moynan BSc MABNLP, Magenta Coaching Solutions
We're all familiar with the expectation to not let our personal lives affect our work but as much as we might have this expectation of our employees, it's easier said than done. The best way of tackling these scenarios
is to not apply a one size fits all approach. You will leave this session with the tools you need should you find yourself in this type of situation.
Managing up
Helen Frewin MSc Cpsychol, Totem Consulting

Having problems with your boss? You're not alone. During this session you will take a look at the common causes of frustration and misunderstanding, and learn how to improve your relationship to increase your chances of getting your boss on your side.
Day 2 Lectures
11 ways to get leadership and management awesomeness
Erwin Hohn BVSc BA(Hons) MBA FCMI MRCVS, The Medivet Partnership

As the leader – you're still a member of the team! Interpersonal skills are KEY in managing people. Improve the way you deal with people by better understanding yourself and then making an effort to better understand others – everyone's a customer…all the time! Delegates will go away from this session with a better understanding of the key attitudes and behaviours that will improve their effectiveness as a manager or leader.
Vetskill futures
Kathy Kissick MAEd RVN, VetSkill
VetSkill is an Ofqual recognised awarding organisation specialising in qualifications for the veterinary and animal welfare sectors, and they have ambitious plans! Find out more about the exciting qualifications they have developed and will be launching in 2017/18.
Managing and resolving conflict and clashes
Helen Tottey RVN, Onswitch
People have different points of view and, under the right set of circumstances, those differences can escalate to conflict. How you handle this conflict determines whether it works to the team's advantage or contributes to its demise. This session will enable delegates to identify techniques that can be particularly helpful when dealing with conflict and clashes in practice.
Dealing with complaints
Julie Beacham BSc (Hons) CVPM, VPMA
At some point, everyone in veterinary practice has to deal with an upset client. The challenge is to handle the situation in a way that leaves the customer feeling listened to and valued. This is even your opportunity to turn an unhappy client into an ambassador of your practice! How you deal with complaints is just as important as preventing them. This session will provide you with practical ways of managing complaints, both on and off line.
Creating positive discipline
Wendy Smith LLM, CMgr FCMI, Chartered FCIPD, HR Consultant
The key to positive discipline is to involve and motivate employees in fostering appropriate behaviours. By setting out clear processes and guidelines, your employees will fully understand what is expected of them. Find out more about the tools that you can take back to practice to support a happy working environment of mutual respect.
Mastering meetings
Lauren Todd RVN FdSc C&GCertVNES E-SQP, CVS Vets 
Have you attended a meeting that you thought was a total waste of time? Have you hosted a meeting that left you feeling that little was accomplished? Great meetings require planning, preparation and execution! This session will provide you with quick tips that will have you delivering masterful meetings in no time!
What people thought of HNC 2016:
"Have learned many new skills I intend to put into practice."
"Really interesting, good opportunity to learn and meet people."
"Really enjoyed it, great chance to network."
Speakers
Simon Atack FCMI FIC MCIM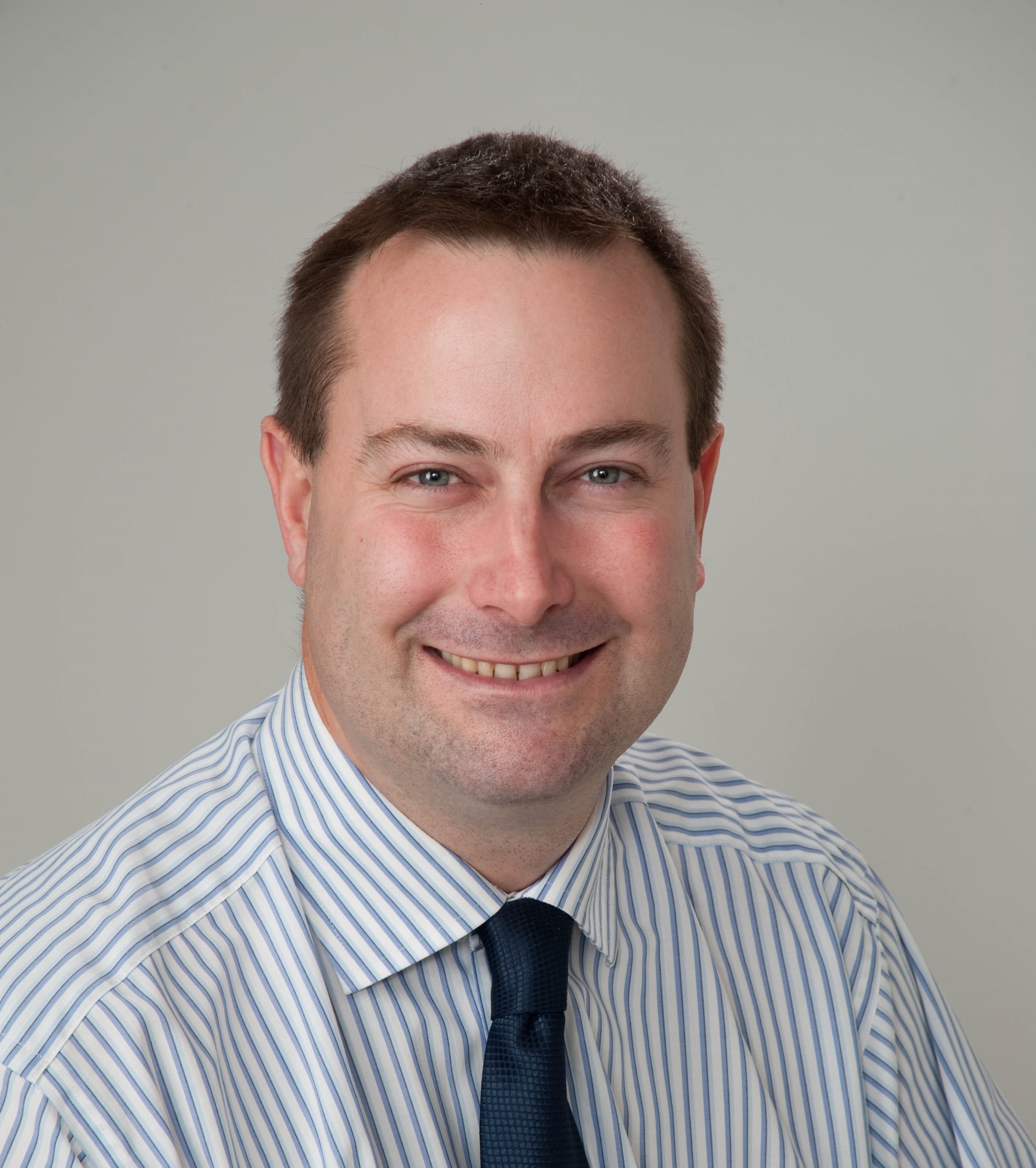 A Fellow of both the Chartered Management Institute and the Institute of Consulting, Simon is a Sales and Marketing specialist with broad based commercial experience from shop floor to Director level. He is passionate about helping individuals and organisations to excel and as a qualified trainer and experienced business consultant has worked with many organisations, from a wide variety of sectors, helping them to achieve their goals. He has delivered business training and coaching both directly and under various UK Government programs including Growth Vouchers, Destination Digital, New Enterprise Allowance and Growth Accelerator, along with Sales and Marketing qualifications to degree level on behalf of The Institute of Sales and Marketing Management and 'Ask The Expert' Sessions and Masterclass Seminars for organisations such as the Cambridgeshire Chambers of Commerce.
Wendy Smith LLM, CMgr FCMI, Chartered FCIPD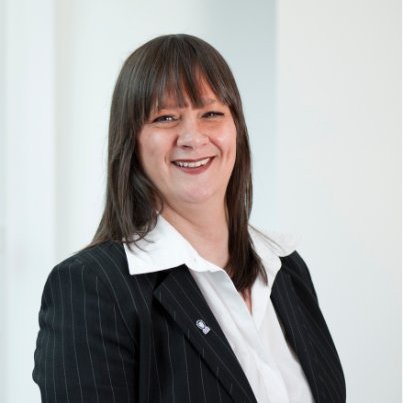 A business orientated fully CIPD and Employment Law qualified HR professional with a passion for employment law, employee and business relations. Offering nearly 30 years' industry experience working in multi-site complex and global organisations across private, public and not-for-profit businesses. Also 6 years working as a senior professional academic designing and teaching CIPD, management and leadership programmes from Foundation to Masters' level. A focused, hard-working professional driven by proactive and not reactive thinking and a proven track record in developing effective working relationships with a wide range of stakeholders (including Trade Unions). Excellent communication skills; writes with an intelligent pen.
Karen Froud-Murray VN FISMM AdCert CIM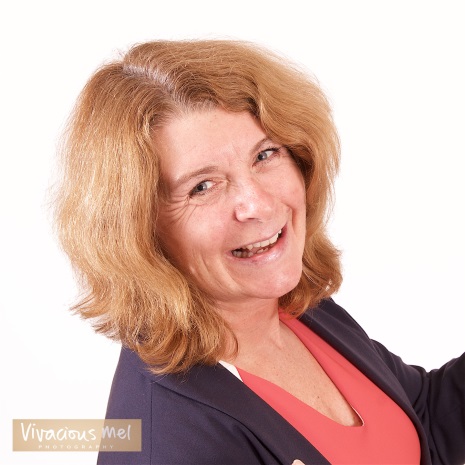 Vital Spark Training is run by Karen Froud-Murray, a former Head Veterinary Nurse, who then spent 24 years in senior roles as Sales and Marketing Manager of several blue chip Veterinary Pharmaceuticals companies. She is Managing Director and founder of Vital Spark Training Consultants ltd which has been training staff in Veterinary practices as well as the Veterinary and associated industries for the last 12 years. All her training is relevant to the industry, and tailored to the needs of veterinary practices.
Joy Bemrose BA(Hons) Chartered FCIPD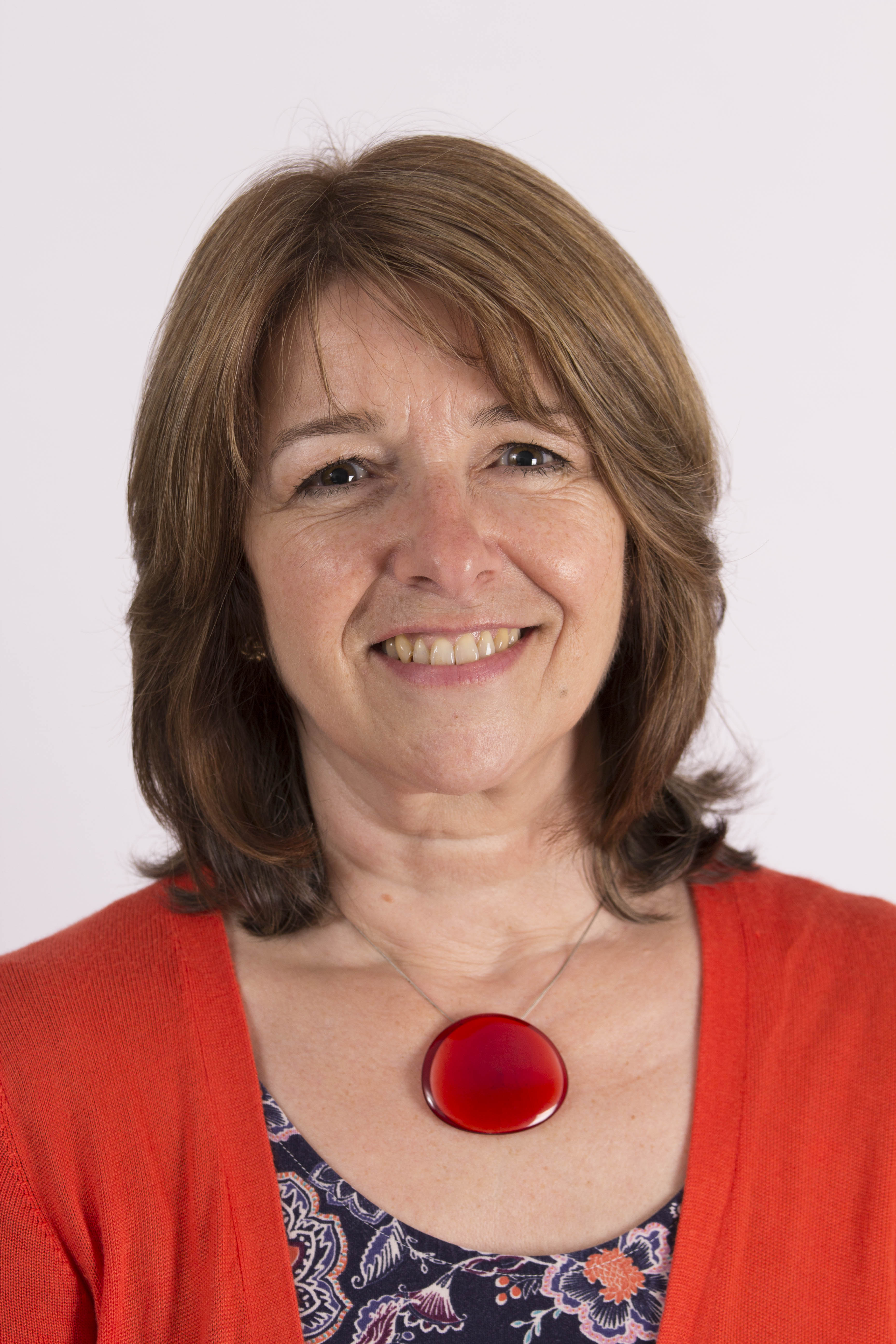 Joy's goal is to enable organisations and individuals to create a "Winning Workplace" where people thrive and are motivated to perform at their very best to achieve success.   She has extensive experience in senior HR roles in large multi-nationals, as well as SMEs and the not-for-profit sector. Joy believes in continuous learning and enjoys studying positive psychology, OD and change management, as has developed coaching, training and facilitation skills.  This enables her to coach and guide individual clients as well as organisations in a wide variety of workplace issues.   Joy is a Chartered Fellow of the CIPD, an NLP Master Practitioner, and Licensed Business Practitioner of Motivational Maps.
Bevis Moynan BSc MABNLP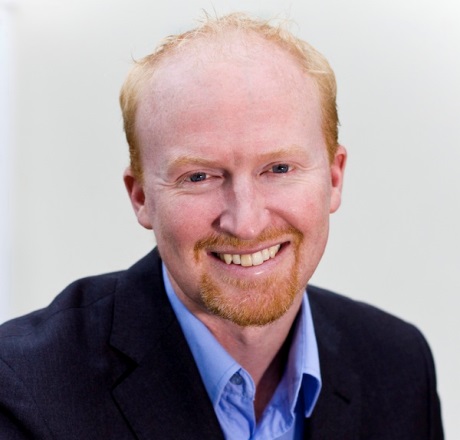 Bevis is a Trainer of Neuro Linguistic Programming, Time Line Therapy, Hypnosis and is a Senior Trainer of Motivational mapping. He works in partnership to train coaches, therapists and professionals to work with business's and individuals with the sole purpose of improving quality of life. This is achieved through a deeper awareness of the real challenges that face each and every one of us in modern life, the outcome of his work and philosophy may for some be surprisingly simply yet refreshingly practical.
Helen Frewin MSc Cpsychol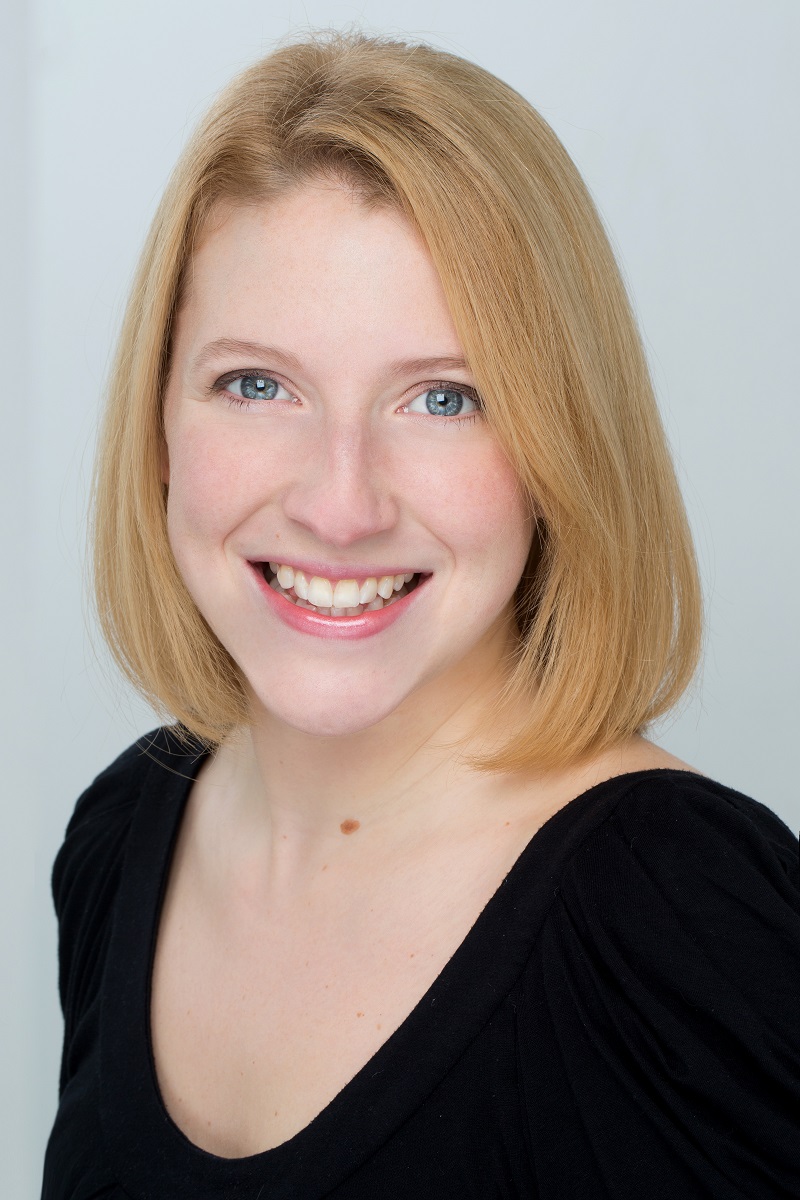 Helen is an Occupational Psychologist focused on helping businesses achieve more through their people. She has over ten years' experience working with and advising businesses on recruitment, people performance and change. Having worked across all sorts of industries, Helen and her team at Totem work directly with practices of varying sizes and focus across the UK, supporting them with recruitment, management and leadership development. Helen has been very well received at CAW events in the past, and has also spoken at VPMA, BVA and the London Vet Show. She is known for her engaging style and practical content.
Erwin Hohn BVSc BA(Hons) MBA FCMI MRCVS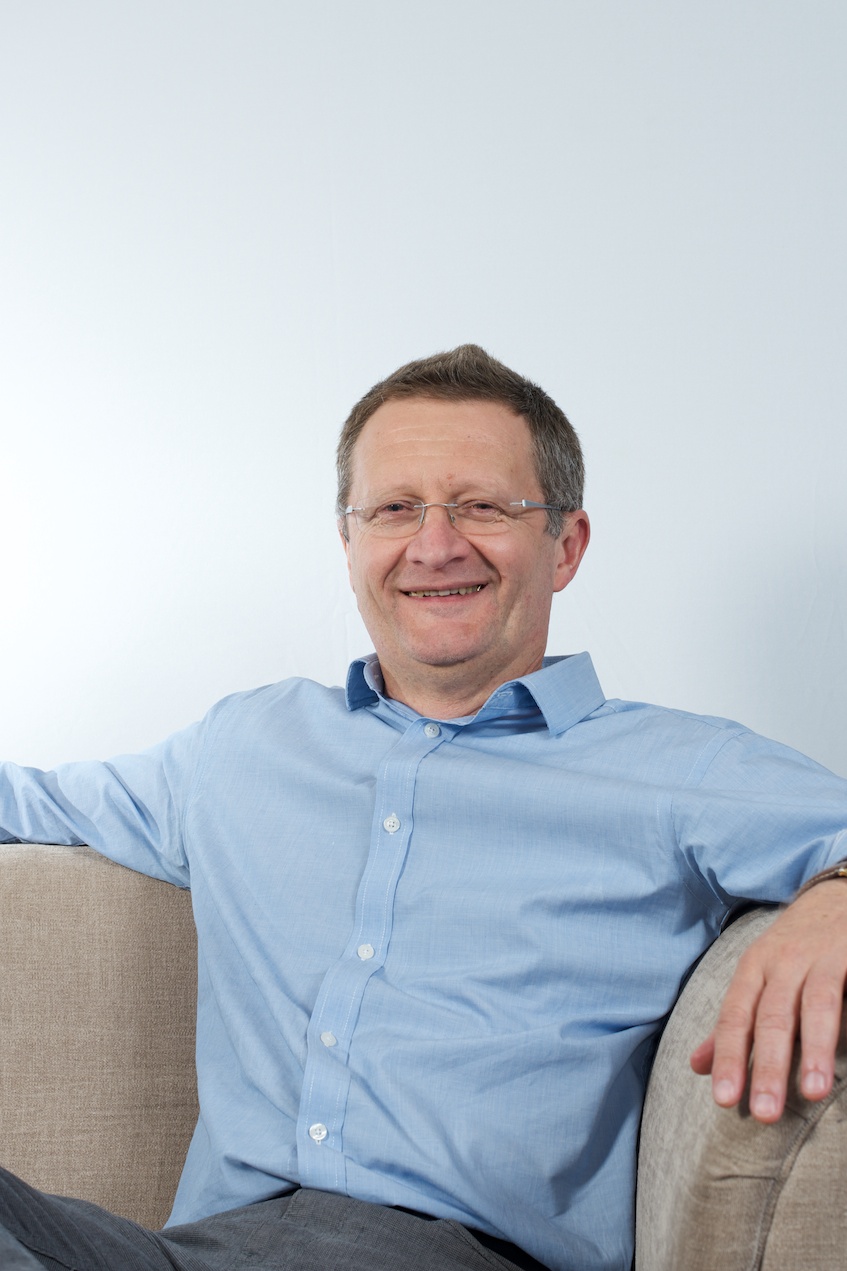 Erwin is a vet with an MBA as well as a postgraduate sociology degree. He has experience in university lecturing & headed multidisciplinary international projects. Erwin's commercial experience was gained in a multinational pharmaceutical company – both nationally & internationally. He run an international business consultancy. Erwin is a Director of The Firm Foundation & Institut IPA. He is also a senior partner in Medivet. Erwin is a Licensed Master NLP Practitioner & a Thomas International psychometrician & aptitude tester. He has also written a book entitled "How To Manage Despite Your Boss"
Helen Tottey RVN
Helen qualified as a Veterinary Nurse in 1996 and started full time nurse consulting in 1997. She developed the role over the years to offer a wide range of preventative health care services to clients until she left practice in 2004 to work with Pet Plan. In 2007 Helen opened her own veterinary practice and re-established nurse led appointments until leaving practice in 2014. She currently works for Onswitch as one of their trainers as well as for Mojo Consultancy.
Julie Beacham BSc(Hons) CVPM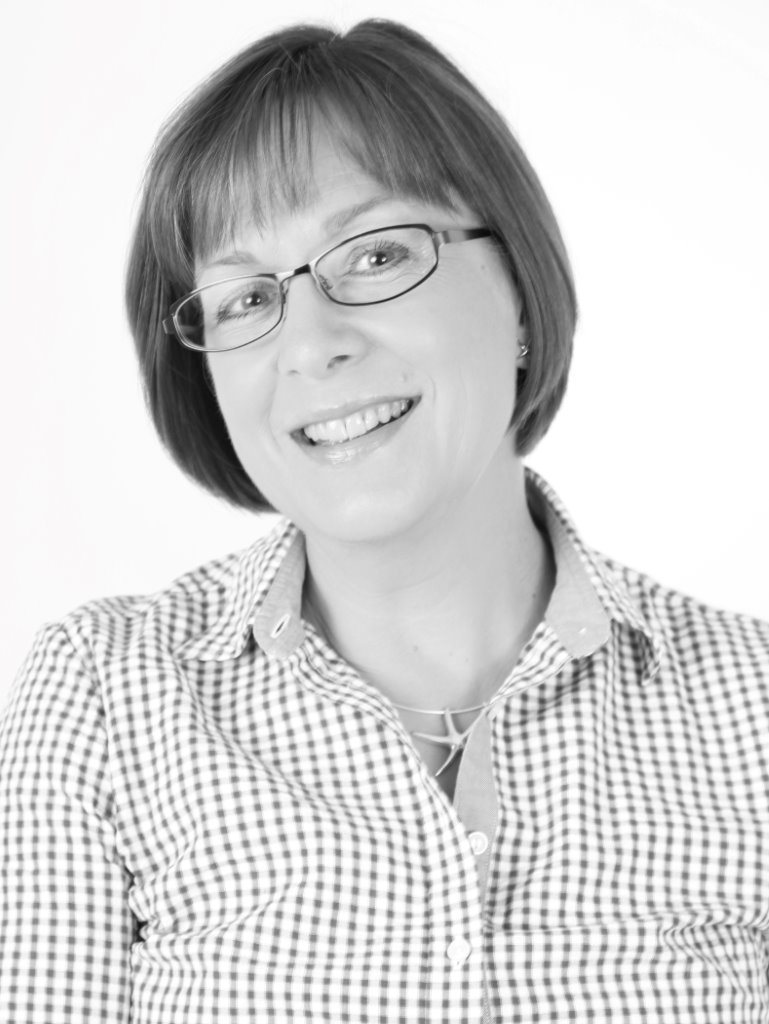 Julie joined the Veterinary world as a part time receptionist in 1995 after a career in human healthcare. What was meant to be a tempory role quickly snowballed to become an increasingly full time passion for Practice Management and she joined the VPMA in 2006. In 2010 she gained the Certificate in Veterinary Practice Management and became a member of VPMA Council and the Certification and Training Committe the following year. Julie is now Junior Vice President of the VPMA. In her day job, Julie is Practice Manager of Wendover Heights Veterinary Centre, a large mixed independent Practice in Buckinghamshire.
Kathy Kissick MAEd RVN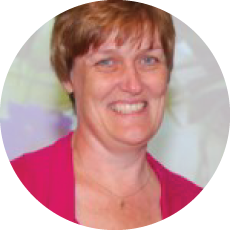 Kathy qualified as a RANA in 1983 after spending her training years in a small animal practice in Stockport, Cheshire and then progressed to a Head Nurse position in Preston, Lancashire where her passion for teaching started to develop. Kathy took part-time teaching positions in Liverpool, St Helens, and Preston and throughout her teaching career has kept her practical skills up to date in veterinary practice but her passion has always been teaching and seeing students achieve their full potential. She graduated with a Masters degree in Education in 2008. Kathy's position at Myerscough College has been varied; she started as a part-time animal care instructor and progressed through the ranks to become a Learning Manager and to see Veterinary Nursing and Farriery stand alone as a department in its own right. Now a part-time consultant to Myerscough College, she lives in the Channel Islands.
Lauren Todd RVN FdSc C&GCertVNES E-SQP
I am a registered veterinary nurse who qualified in 2009 from Harper Adams University College. I have been working in veterinary practice for the past 10 years, and I have been a head nurse for the past 3 years across 3 sites. I have recently become involved in the training aspect with my company and I now assist with running training courses for nurses to assist with their confidence in consulting and also with holding meetings.
What people thought of HNC 2016:
"Allows networking and ideas sharing with people in the same situation as yourself."
"Very informative. Wide range of topics covered. Friendly staff and approachable lecturers."
"Very beneficial for RVNs who are in management roles as most of us have no training for the role."
Interested in exhibiting at Head Nurse Congress?
Head Nurse Congress is set to cover some of the biggest issues facing veterinary practices today. Aimed at head nurses and practice managers, this event has gone from strength to strength and allows the opportunity to meet those working in veterinary practice who order drugs and other consumables and influence service provision.
Why exhibit with us?
Limited exhibitor numbers - Unlike larger congresses where hundreds of exhibitors often mean that visitors will not remember everyone, exhibition space for these events is strictly limited. As such you will get the opportunity to engage with all of the delegates attending our congresses personally.
Make meaningful business connections – Network with those that influence decision making in veterinary practice face-to-face and make relevant industry contacts.
Cost effective – with exhibitor packages starting from just £250+VAT, our prices offer value for money and fall considerably below that of larger events within the industry.
There's still time to book exhibition space! Download a booking form or call Tracey Croucher, Short Course and Events Manager, on 01480 422060.
Thank you to this year's exhibitors who are supporting the event:
Veterinary Practice Management Association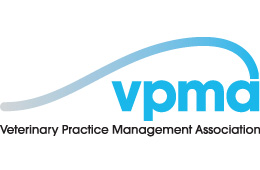 The Veterinary Practice Management Association exists to provide individuals who are involved in the management of veterinary practice with an effective means of communication and interaction with others with similar interests, as well as a forum for promoting, providing and recognising training and excellence in all aspects of veterinary practice management.  With an active national and regional structure, the VPMA is also able to give its members a voice with which to lobby at all levels.
VN Times

VN Times is the monthly news-led publication for RVNs and those training to be veterinary nurses. Reaching more than 14,000 named readers every month, the magazine aims to be a cheerleader for the profession, not only providing the latest and best in clinical research, but finding out what VNs can really do, believe in and deserve, both in and out of work. Spearheaded by editor Rebecca Hubbard, VN Times is the magazine cheering from the sidelines. Because, well, VNs rock.
Albert Waeschle Veterinary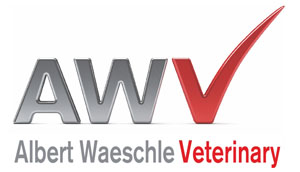 AW Veterinary is a long established supplier to the veterinary market and we offer the full range of Opticlar led diagnostic equipment, Nilaqua pet cleaner, nurses kits and Agrihealth clippers and trimmers.
Invicta Animal Health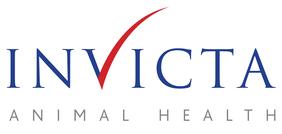 Invicta Animal Health is a fast-growing veterinary pharmaceutical company.  We provide innovative products such as ChloraPrep surgical skin preparation applicators and EthyCalm vapocoolant for easy needle access.
A1 Locums

A1 Locums is a specialist recruitment agency focusing specifically on placing qualified locum and permanent staff with small, mixed and equine practices throughout the UK.  Our efficient, friendly and highly professional team have over 30 years recruitment experience, which is why our clients choose to stay with us year on year.  Our extensive database of veterinary surgeons, nurses and other staff, couple with our folio of all sizes and location of practices, means we can effectively match staff with employer.
VetSkill

VetSkill is an Ofqual approved awarding organisation specialising in qualifications for the veterinary and animal welfare sectors, and we have ambitious plans! Visit our stand to find out more about our qualifications currently in development and will be launching in 2017/18 and discuss future qualifications for your profession.
The College of Animal Welfare/CAW Business School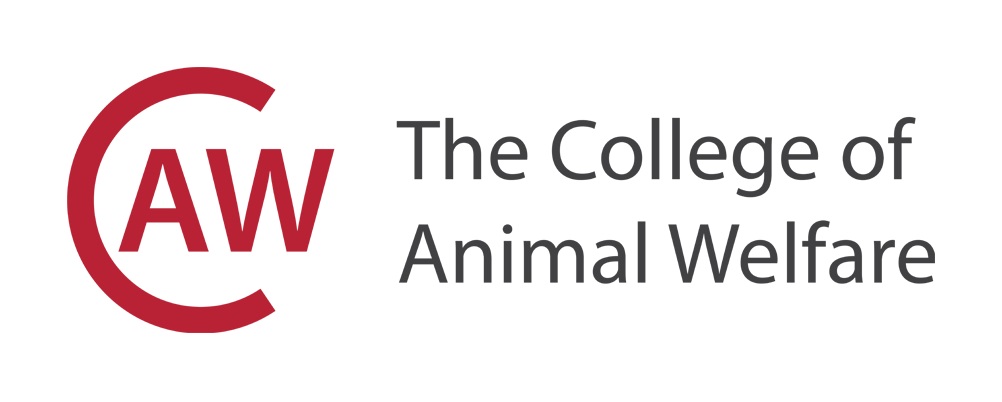 The College of Animal Welfare is one of the leading providers of veterinary nurse training and education in the UK offering further and higher education veterinary nursing training as well as Continuing Professional Development (CPD) courses and related qualifications such as ILM leadership and management. We find unpaid work placements in veterinary practices for several hundred student veterinary nurses each year and we need your help to join us in training the next generation of registered veterinary nurses!
Onswitch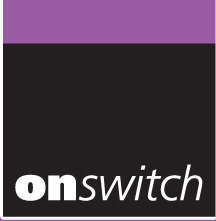 Onswitch offers a full business consultancy service to the animal health sector. We deliver a high standard of customer care training via our mobile training venue, "Bertha" to vets, nurses and customer care teams. We also provide a cutting edge mystery shopping programme, the Onswitch Index; and a comprehensive health check for veterinary practices, The Fixer. Onswitch undertake market research projects, review marketing materials, are Market Research Society Company partners and members of the Mystery Shoppers Providers Association. Onswitch are a focused, dedicated and passionate team of people, committed to customer centred practice.  Our new and exciting Cxclub offers veterinary customer experience CPD, online, on demand to anyone working in a customer-face role.
Millpledge Veterinary

Millpledge Veterinary continue to supply innovative products designed specifically for the veterinary professional. Ranging from pharmaceuticals to Nutraceuticals, bandaging, dressings and fluid therapy, encompassing products for companion and large animal use. Providing complete peace of mind for the veterinary profession.
Animalcare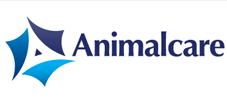 For over 25 years Animalcare has built its reputation on our wide range of quality products, including idENTICHIP microchips, POM-V medication, pet welfare and practice equipment.  We are proud of the customer service we provide, including technical and client support materials, as well as product and CPD training for all customers.
Lintbells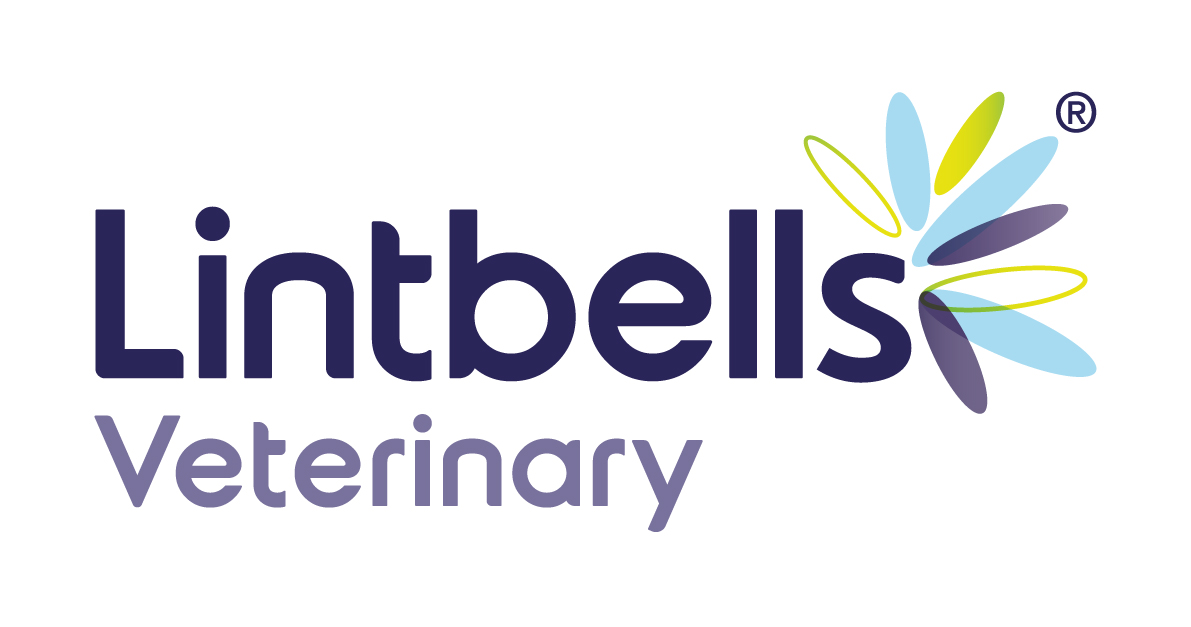 Lintbells manufacture high quality and effective nutritional supplements for joints, skin & coat and digestive health. Our range includes the clinically proven product YuMOVE. Continuing our passion for helping pets, we have launched YuCALM to help stressed or nervous dogs. For more information visit https://www.lintbellsvet.com/
Tristel

Tristel is a UK-based manufacturer of infection prevention and contamination control products. Its lead technology is a proprietary chlorine dioxide formulation which has been a ground-breaking innovation in the world of infection control. SWIFT is effective in five minutes against Feline calicivirus, Canine parvovirus, kennel cough, Foot and Mouth Disease Virus and Swine Vesicular Disease Virus. There is no need to prepare different dilutions, as each sachet generates 5L of working solution at one concentration. When preparing SWIFT in TANK, the shelf life of the disinfectant is extended, resulting in the most cost-effective solution for the high-level disinfection of surfaces available today.
Vets4Pets/Companion Care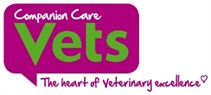 There has never been a better time to join the Pets at Home Vet Group.  We are able to offer Vet Surgeons and Registered Veterinary Nurses job opportunities in one of over 410 surgeries across the UK.  Each practice is individually owned and run and we ensure all colleagues are given access to extensive CPD, benefits and a supportive, inspiring place to work with fantastic teams.  Please do come and talk to us about working with us.
Bandaging Angels
The Bandaging Angels are a team of nurses specifically trained to provide In house CPD tailored to your needs, that includes a review of your dressing materials, a 2 hour update for your whole team, a dressing protocol for your bandaging cupboard and we even help to nominate your very own wound nurse. In addition to all of this, you will become an annual member of The Veterinary Wound Library where we provide expert help from specialists in all species, independent product support, case advice and access to free dressings when a case study is supplied.
Full Price
£299.00
195.00
£195.00
Early Bird pricing is no longer available. All prices are listed without VAT.
Head Nurse Congress 2016
Watch the previous years' events
Get directions from your post code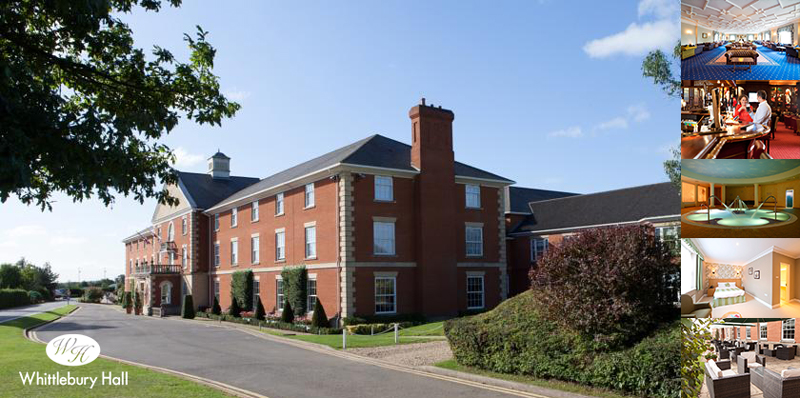 Accommodation
A discount rate of £70.83+vat has been agreed at Whittlebury Hall's Paddock Suites, delegates must book this directly with Whittlebury Hall and reference: "CAWBB" if booking by phone, 01327 850489 or add "CAWBB" to the promotion box when booking online.
If you do book an overnight stay you can also take advantage of a special rate for a 3 course evening meal in the restaurant for £36 (+VAT) per person. Please ensure you make your dinner reservations at the time of booking your accommodation.
Optional alternate accommodation: