Case Study: Carly Draper
"I wanted a career that would be different every day, that would challenge me as well as bring me joy."
Carly Hannah Draper qualified as a veterinary nurse in 2019 via our Level 3 Diploma in Veterinary Nursing. Here, Carly shares some of her experiences about her time at college and voluntary work with Tasikoki Wildlife Rescue Centre in Sulawesi, Indonesia.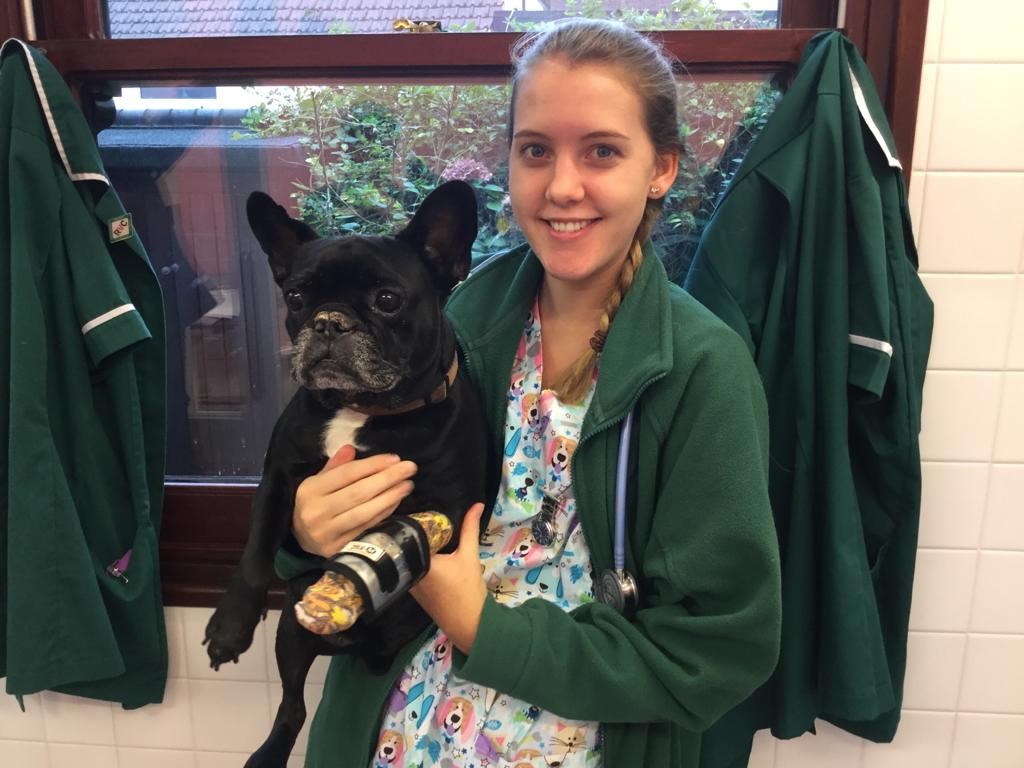 Why did you choose to study veterinary nursing?
It's easy to say 'because I love animals', but really it is more than that, I wanted to care for them when they could not care for themselves. I wanted a career that would be different every day, that would challenge me as well as bring me joy. When I was looking into courses I found this was the best style of learning for me, to absorb all the theory in the classroom then to be able to carry it out in practice during my working week.
What did you like best about your course and how did it help you in your career?
It was enjoyable being amongst people with the same ambition and goals, therefore there was a lot of respect for each other creating a positive learning environment. We would bounce different ideas off of each other in the classroom and learn as a team, a key skill of a veterinary nurse we were learning from day 1.
The lecturers all came from different veterinary backgrounds so sharing their personal stories and expertise was inspiring. Always picking their brains about topics we were individually interested in, be it ECC nursing, exotics or referral. For me I wanted to know about voluntary work abroad, we were given a talk about different projects which gave me an insight into the work I could be doing and where in the world I wanted to visit.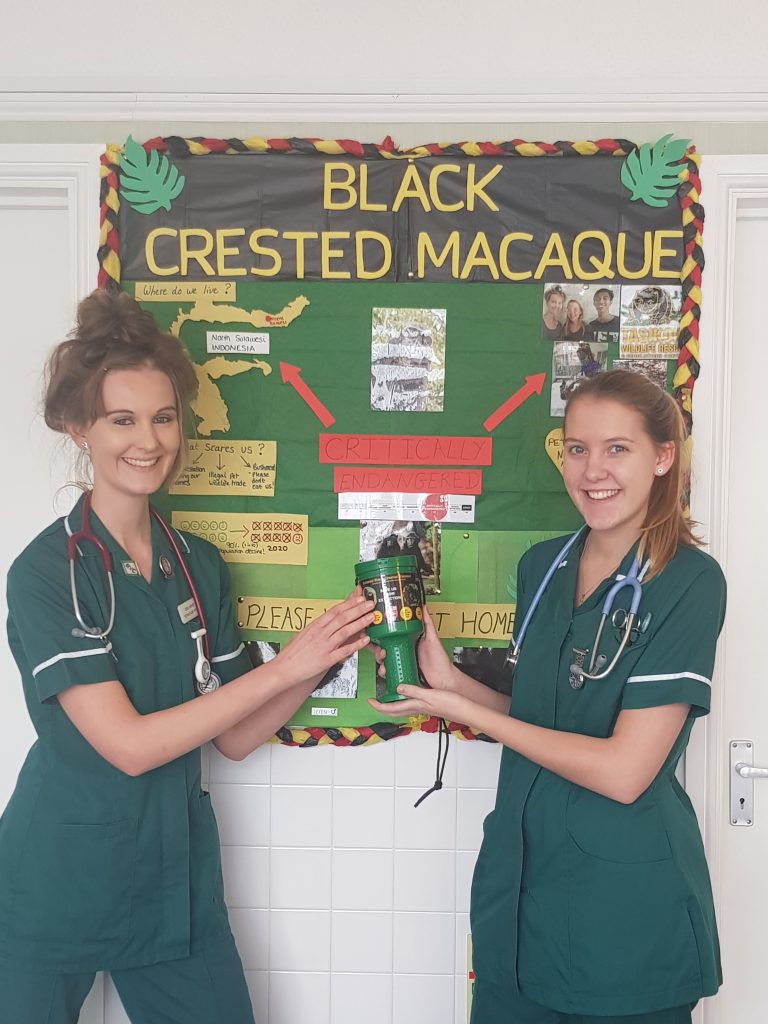 As well as nursing, I learnt a lot about myself and my own capabilities which boosted my confidence in general life- it's really nice to have a career that you are proud of. Great friendships were formed and we are still in contact today, I am grateful to have support from those in the same career who understand the rollercoaster that comes with the job.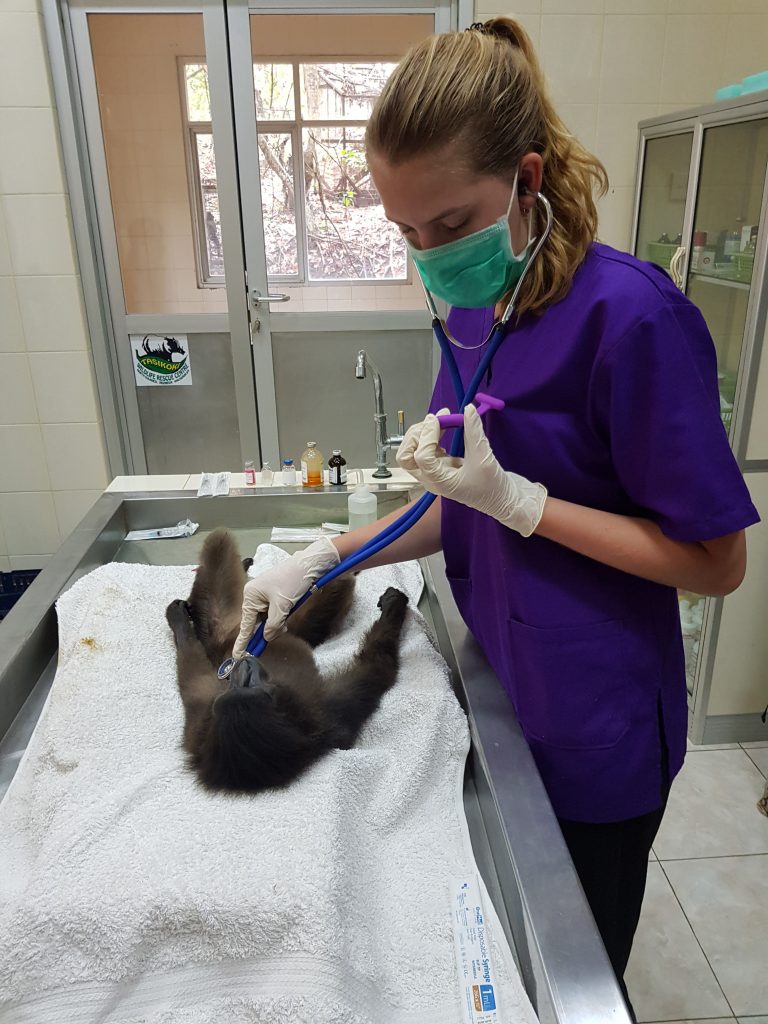 Can you tell us more about what you've been doing since college?
Since qualifying, I have been working in a small independent practice based in Kent on a full time basis. I am learning new things every day and even starting to carry out schedule 3 work. I have also made several visits to Tasikoki Wildlife Rescue Centre in Sulawesi, Indonesia to volunteer my nursing skills and learn about exotic wildlife too, something I've always wanted to do and has opened up my eyes to other work I can do with my qualification. I was monitoring anaesthetics for monkeys, treating wounds on a babirusa and nursing exotic birds back to health. I have been able to supply them with drugs and equipment and fundraise for their clinic. Charity work is another sector of nursing that I am really passionate about and am eager to do more.
Can you tell us what your plans are for the future?
I am really excited about what I will do in the coming years. I will be continuing to carry out charity work and volunteering, there are so many organisations local and abroad where my skills can be utilised.
What advice do you have for someone looking to do this course/career?
I think you have to be a specific type of person to become a nurse but if you say "aw" at the dog across the street then you are half way there. This course opens up so many possibilities and sectors you can work in, I met nurses who have set up their own clinics abroad, some who travel round the world to selflessly volunteer their services and some who are teaching to inspire the next generation of nurses. The course requires hard work and dedication but it's easy when you are learning what you love. Passion, resilience and drive; if you have it the go for it because we need more people like you!
Tasikoki Wildlife Rescue Centre is a veterinary charity that cares for illegally trafficked wildlife many of which are critically endangered. They care for and if possible rehabilitate native wildlife, eventually releasing them back to their natural habitats. To find out more about the organisation or apply to volunteer please visit their website at: https://www.tasikoki.org/