Case Study: Eleanor Stickells
Courses undertaken at The College of Animal Welfare
Level 2 Diploma for Veterinary Care Assistants (2013-2014)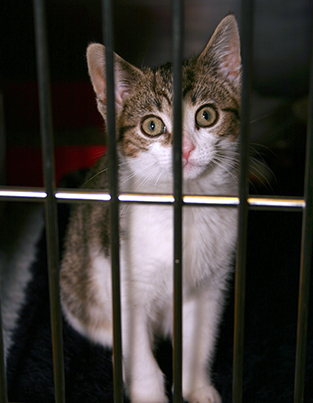 Eleanor Stickells (Ellie) chose to undertake the Level 2 Diploma for Veterinary Care Assistants qualification via online distance learning. Ellie found out about the course from a friend who was already undertaking the qualification and found it very interesting. Being an online course allowed Ellie the opportunity to study without leaving her home country of Spain.
We caught up with Ellie and asked her to share some of her experiences about studying with the College.
Why did you choose this course?
I chose the Veterinary Care Assistant course because I was advised it was one I could study from home (distance learning) and that it would be a good course to start with before completing a veterinary nurse course.
Do you have any past qualifications or experiences which have helped you on this course?
I had animal experiences before starting the course, which helped a lot. I have always loved animals, and I have always been around them.
Which parts of the course did you enjoy the most?
The parts I liked the most were the practices I had to do at the veterinary clinic. They were very interesting and I learned lots of new things.
Which parts of the course did you find the most challenging?
The toughest part of the course was studying at home because sometimes it was hard to find the motivation to start the projects. With distance learning you have to learn to organise your time to complete the case studies on time.
Can you tell us what your plans are for the future?
Now I have finished the course I plan to complete other courses about animals in the future. I would love to specialise in equine nursing, but it is very difficult deciding at the moment.
Did you face any challenges specific to your country of study?
At the first clinic where I worked the veterinary surgeon was Spanish, so I had to translate some things, but she knew a lot of English.
What advice do you have for someone looking to do this course?
It is a brilliant and well organised course, with practice and the study areas.
Being able to do this course by distance learning is a great opportunity as you can study from home and still be able to see your family and friends, but be careful to organise your time, as it can be difficult to get the hang of studying at home.
It is a great feeling when you complete it!
Thinking about undertaking the Level 2 Diploma for Veterinary Care Assistants qualification? Find out how…