Behaviour Congress
Wednesday 12th June 2024
Early Bird pricing is available until Friday 19th April 2023
What is Behaviour Congress?
Behaviour Congress is a one day virtual event focused on animal behaviour.
This congress offers 7 hours of evidenced CPD and in previous events we have welcomed a range of expert industry speakers to deliver lectures on topics including:
The Emotional Experience: Changing perspectives on behaviour
What has happened to all the Pandemic Puppies?
Cat Friendly Nurse Clinics
Rabbit Behaviour
An overview of the Dog Friendly Clinic Scheme
Who should attend?
Veterinary nurses looking to develop their knowledge and understanding of animal behaviour. This congress will be particularly useful if you're:
Interested in learning more about cat and dog friendly clinics
Aiming to progress within your role
Interested in keeping up-to-date with everything happening in the industry
Why attend?
Listen to lectures from a range of speakers who will be sharing their experiences and knowledge
Q&A sessions mean your questions will be answered by the speakers themselves
Gain practical takeaways that you can implement in your practice
Gain information, product knowledge and offers from our virtual exhibitors
Earn 7 hours of evidenced CPD
Gain online access to recordings of all the lectures and lectures from previous congresses up until the next event
Online Registration and Exhibition
Chair's Welcome
The Emotional Experience: Changing perspectives on behaviour
Andrew Hale Bsc ISCP.Dip.Canine.Prac, Dog Centred Care
Andrew brings the emotional experience lens to look at how we see behaviour in companion animals, with a particular focus on dogs. A big part of the emotional experience is the ability to communicate the need to feel safe, and Andrew will introduce the Safety-First Protocol to highlight this.
The Safety-First Protocol consists of three foundations to feeling safe: Processing, Engagement and Exit. We will go through each of these and why they are important when helping animals (and caregivers) navigate the world around them. This will have special relevance to the clinical environment and the multi-agency approaches that are often needed when helping animals with behavioural challenges. Andrew will also look at the importance of mood states, and the role of optimism bias in relation to feelings safe.
An animal will be safer to be around if they themselves already feel safe! There are a lot of crossovers for our dog's safety needs and a human's, and Andrew will touch on Physical, Emotional and Social safety. Supporting others to truly feel safe should be our primary goal, and that starts with understanding the building blocks of safety and the personal nature of the emotional experience. This applies to working with animals, and also in the support of owners and other colleagues.
What has happened to all the Pandemic Puppies?
Emma Brown BVSc PGDip, MRCVS CCAB, RCVS Advanced Practitioner in Companion Animal Behaviour, Kernow Veterinary Group
Covid 19 saw a huge increase in dog ownership as well as changes to the type of dogs taken on and the people acquiring new pets. There were also massive changes to the experiences these pups had compared to previous generations. Emma will review some of these changes and the impact they have had on the behaviour cases presenting now. Have the pandemic puppies become anxious adolescents, angry adults or perfect pets?
Live Q&A Panel
Present questions (anonymously if desired) to the speakers.
Online Exhibition and Lounges
Rabbit Behaviour
Anne McBride
Talk synopsis TBC
Live Q&A Panel
Present questions (anonymously if desired) to the speakers.
Online Exhibition and Lounges
Cat Friendly Nurse Clinics
Alex Taylor RVN, Cert SAN, ISFM DipFN AdvCertFB, International Cat Care
Sarah Collins DipAVN(Medical)RVN, VTS(ECC), Cert CFVHNut, ISFM DipFN, International Cat Care
Are you Cat Friendly? Is your clinic Cat Friendly?
In this session we will look at feline emotions in the clinic setting to help us understand how both the environment and our interactions with cats impacts their behaviour.
We will follow the cat's journey to identify stressors during a clinic visit and discuss the changes that we can make to reduce stress in our feline patients.
Expect lots of top tips around running effective nurse consultations too!
An overview of the Dog Friendly Clinc Scheme
Rachel Malkani MSc (AWSEL) BSc (Hons) CDBC CCAB ABTC-CAB, Dog Friendly Clinic
This presentation will cover:
A summary of what the dog friendly clinic scheme is and how to sign up
Why the dog friendly clinic is important
The criteria required to become accredited
Membership benefits
Live Q&A Panel
Present questions (anonymously if desired) to the speakers.
Chair's Close
Virtual Exhibition and Lounges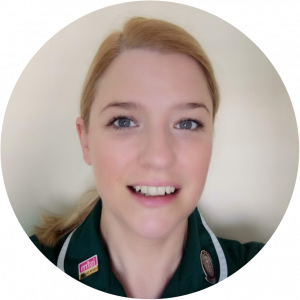 Alex Taylor RVN, Cert SAN, ISFM DipFN AdvCertFB
International Cat Care
Alex qualified as a veterinary nurse in 1997 and has completed the ISFM feline nursing certificate, diploma, and advanced certificate in feline behaviour. She has a particular interest in feline nutrition, behaviour, and stress related diseases in feline patients.
Alex is currently studying towards gaining her advanced diploma in applied animal behaviour (feline)and is hoping to achieve the Animal Behaviour Technician qualification in the next few years. Alex is the Cat Wellbeing and Behaviour Advisor at International Cat Care and also runs her own company 'The Cat Nurse' where she offers CPD about feline nursing and behaviour.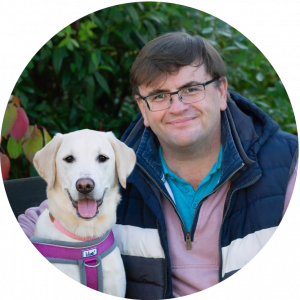 Andrew Hale Bsc ISCP.Dip.Canine.Prac
Dog Centred Care
Andrew Hale BSc, ISCP.Dip.Canine.Prac is a Certified Canine Behaviourist with Association of INTODogs. He is the behaviour consultant for Pet Remedy and the British Isles Grooming Association. He is proud to be an expert advisor for Canine Arthritis Management and a Kids Around Dogs Trainer. He also works to support many dog welfare and rescue organisation.
With a background in Human Psychology, Andrew is passionate about exploring the emotional experience that lies behind behaviour, both in dogs and the humans around them. Andrew has played a leading role in the UK Dog training and behaviour community, having been the chair of the Association of INTODogs, and the driving force behind the UK Dog Behaviour and Training Charter. In 2020, Andrew started Dog Centred Care which focusses on supporting a dog led, emotionally centred, approach to providing their best care and support.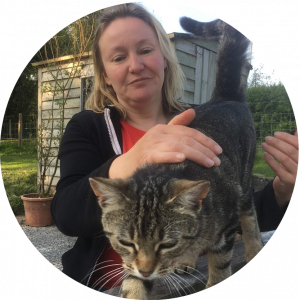 Emma Brown BVSc PGDip, MRCVS CCAB, RCVS Advanced Practitioner in Companion Animal Behaviour
Kernow Veterinary Group
Emma qualified as a Veterinary Surgeon in 2001. She spent 15 years in mixed practice, completing a post graduate diploma in Animal Behaviour and welfare in 2014 before moving to small animal practice in 2016.
Emma is an RCVS Advanced Practitioner in Companion Animal Behaviour and a Certificated Clinical Animal Behaviourist (CCAB), listed by CCAB accreditation Ltd.
Currently Emma runs a Behaviour Referral service for Kernow Vets in Cornwall taking canine and behaviour cases from across the southwest.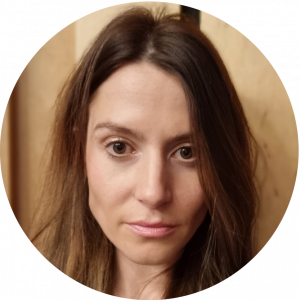 Rachel Malkani MSc (AWSEL) BSc (Hons) CDBC CCAB ABTC-CAB
Dog Friendly Clinic
Rachel is one of the founding members of the dog friendly clinic scheme and is currently a board member for the initiative. She is a clinical animal behaviourist, veterinary and animal welfare scientist, and scientific officer at the PDSA. Rachel is also the veterinary engagement officer for the British Veterinary Behaviour Association. Her research interests surround quality of life assessment in dogs, laboratory animal welfare, and diversity and inclusion in the veterinary profession.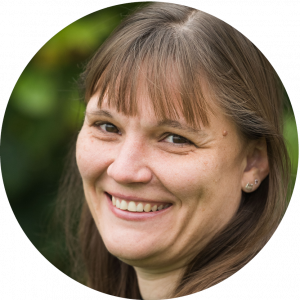 Sarah Collins DipAVN(Medical)RVN, VTS(ECC), Cert CFVHNut, ISFM DipFN
International Cat Care
Sarah qualified as a Veterinary Nurse in 1995. Following 11 years in general practice, Sarah moved to the University of Bristol Vet School where she obtained both the Diploma in Advanced Veterinary Nursing (Medical) and the Veterinary Technician Specialist in Emergency and Critical Care. Sarah then worked as a Veterinary Marketing Executive at Royal Canin (during which she gained the Certificate in Canine and Feline Veterinary Health Nutrition), before joining International Cat Care in 2017 where she is the ISFM Nursing Manager. Sarah runs ISFM's Cat Friendly Clinic and webinar programmes and is managing editor for the nurse journal 'Feline Focus'.
Pet Remedy is a natural plant based range of calming products for pets. Easy to use and fast acting. This unique and patented formula is valerian root oil based and is made in the UK. Pet Remedy works with the pet's own natural calming mechanisms and is suitable for use in all stressful situations.
Pet Remedy will also help with developing emotional resilience and wellbeing. Now used by most veterinary practices and rescues on a daily basis. Visit the vet zone on our website and you will see a detailed explanation by Dr Robert Falconer-Taylor (veterinary neuro surgeon and author), about how Pet Remedy works. You will also see links to 9 published studies showing efficacy in multi-species including cat, dog, rabbit, pig and horse.
The Animal Behaviour and Training Council (ABTC) sets and maintains standards of knowledge and practical skills needed to be an Animal Trainer, Animal Training Instructor, Animal Behaviour Therapist or Clinical Animal Behaviourist and maintains a national Register of appropriately assessed animal trainers, instructors and behaviourists.
ABTC also represents the training and behaviour sector to the public and to governments. ABTC members include major animal welfare charities, educational organisations and membership organisations for practitioners.
All practitioners must adhere to a code of conduct, ensuring only ethical and evidence- based techniques are used when working with animals.
The Burtons family and company have been manufacturing, distributing and servicing equipment for the veterinary community for 40 years. Our full range covers everything from anaesthesia to x-ray and is largely made in-house, in the UK. Established for three generations, the Burtons ethos is to give honest expert advice and excellent customer service to all.
As well as supplying a comprehensive range of equipment, Burtons also prides itself on its world-class servicing capabilities. With a nationwide fleet of service engineers available to answer emergency callouts, as well as undertaking routine equipment maintenance.
Millpledge Veterinary has been manufacturing innovative products designed specifically for the veterinary professional for over 30 years.
Ranging from Pharmaceuticals to Nutraceuticals, Bandaging and Fluid Therapy, encompassing products for companion and large animal use. Providing complete peace of mind for the veterinary profession.
Popular products include Rapz Eazy Tear® Cohesive Bandages, Eaze-Off® Tape and Bandage Removal Spray, Tom Tiddle™ Urinary Cat Catheters, Millpack™ Sterilisation Pouches with built-in sterility test strips, Aniset™ IV Sets for small and large animals, and V-GEL® advanced species-specific supraglottic airway devices for Rabbits, Cats, and Dogs.
Visit our website at www.millpledge.com to view our full range.
The College of Animal Welfare
The College of Animal Welfare is one of the largest providers of veterinary nurse training in the UK, with centres in Cambridgeshire, North London, Yorkshire, Greater Manchester, West Midlands, County Durham and Scotland. We strongly believe that education and training is the key to raising standards of animal welfare. To this end, we strive to create new and accessible opportunities for learning, and encourage employers and those working with animals to undertake appropriate levels of training and continue with lifelong learning and education.
Early Bird Tickets Available
£125
That's a saving of £60
Once the Early Bird promotion ends, your ticket will cost: £175
Early Bird pricing is available until Friday 19th April 2023.
All prices are listed without VAT and any stated savings include VAT.
Behaviour Congress is a one day virtual event that focuses on animal behaviour.
Why exhibit with us?
Limited exhibitor numbers - Unlike larger congresses where hundreds of exhibitors often mean that visitors will not remember everyone, exhibition space for these events is strictly limited. As such you will get the opportunity to engage with the delegates attending our congresses personally.
Make meaningful business connections – Network with those that influence decision making in veterinary practice and make relevant industry contacts virtually.
Cost effective – with exhibitor packages starting from just £50+VAT, our prices offer value for money and fall considerably below that of larger events within the industry.
To find out more contact Claire Gregory on 01480 422060.
Book now