Head Nurse Congress
Thursday 4 May 2023
Early Bird pricing is available until Friday 10th March 2023
What is Head Nurse Congress?
Head Nurse Congress is an event solely focused on head veterinary nurses and practice managers - exploring all aspects of the roles; from the many different responsibilities, to the challenges that are faced on a daily basis.
You'll get the chance to listen to a variety of relevant lectures from expert industry speakers and gain valuable CPD.
Who should attend?
Head nurses and practice managers. Whether you are a new or aspiring head nurse or practice manager, or have been one for many years, this congress is for you! The congress will be particularly useful if you are:
New to your role and looking for some guidance
Interested in learning more about management
Aiming to progress within your role
Interested in keeping up-to-date with everything happening in the industry
Why attend?
Listen to lectures from a range of speakers who will be sharing their experiences and knowledge
Q&A sessions mean your questions will be answered by the speakers themselves
Gain practical takeaways on a variety of topics that you can implement in your practice
Earn 8 hours of evidenced CPD
Gain information, product knowledge and offers from our virtual exhibitors
Gain online access to recordings of all the lectures and lectures from previous congresses up until the next event
We strongly advise viewing our events on Google Chrome, using a PC or Laptop (or on Safari if using a MAC).  Unfortunately, our software is not currently compatible with iPads. If you have no other means of accessing the event, please do get in touch ahead of time for further guidance.
Download the agenda (PDF)
Online Registration, Exhibition and Lounges
Chair's Welcome
Time to Step Up! - How to Make the Transition from RVN to Head RVN
Carly Seymour VTS (Anesthesia and Analgesia), DipAVN, CertVNECC, A1, CC, RVN
It can be difficult transitioning from RVN to Head RVN, and taking on all the additional responsibilities that come with the role.
We will look at how you can make the transition into a leadership role as smoothly as possible and how you can be a good role model and leader for your team. This will include an overview of leadership styles, along with advice from some of Carly's own experiences.
Getting the Most from Your Team
Alice Hewitt BVetMed(Hons) MA PGCertVetEd FHEA MRCVS, Alice Hewitt Coaching
Successful veterinary practices, whatever their size, rely on teamwork. When everyone works together things run more smoothly, efficiently and safely. Life is less stressful and more enjoyable.
Creating a team that works well together takes time and effort but when you get it right, the rewards are huge.
During this session we will discuss seven simple ways to bring out the best in your team; including communication, training, how to be accessible to and inspire your team, planning for the future and how to praise and reward.
Seven simple things to help you create a positive, productive and happy team.
Live Q&A Panel
Present questions (anonymously if desired) to the speakers.
Morning Break, Online Exhibition and Lounges
Ambassadorial Roles for Veterinary Nursing
Jill Macdonald DipAVN (Surgical) RVN FHEA, The Royal College of Veterinary Surgeons (RCVS)
Veterinary nurses are at the core of veterinary practice, animal welfare and client support; yet their role is still often misunderstood or underestimated. Those wishing to choose a career in animal care may be unaware of the option of becoming a veterinary nurse, or the career opportunities that veterinary nursing offers.
There are many activities we can undertake to help raise awareness of the crucial role of veterinary nurses and create future ambassadors for our amazing profession, and we will look at some of the options available to you.
Your Social Media Tool Kit
Liz Somerville, Digital Marketing Ltd
Liz Daniels, Custard PR
Love it or loath it, social media is an integral part of any practice's marketing strategy and is here to stay.
In this session we will give you some practical tools and top tips to develop your practice's social media strategy, set yourself some goals and show how best to plan and schedule your content.
We understand that practice life is busy and time is precious, so we'll share some top tips on how to implement your social media strategy in practice and get your team on board and involved, and show you what metrics to track to hit your practice's goals.
Liz will be joined by Liz Daniels of Custard PR for the live Q&A.
Live Q&A Panel
Present questions (anonymously if desired) to the speakers.
Lunch Break, Online Exhibition and Lounges
Playing to Win: Conflict Need Not be Feared!
Richard Casey, World Small Animal Veterinary Association
Many of us feel nervous, anxious, or even fearful when facing conflict. Whether it be with family, friend, client, colleague, or boss. What we often forget is that this is an entirely normal response. I am a firm believer that with experience comes the opportunity to reflect and dissect. Through this we can identify the specific actions which 'trigger' a response in us. However, given how time poor we all are this reflection time is often overlooked. Resulting in a vicious circle which often ends in avoidance.
In this lecture we take the time to reflect on the various types of interactions or scenarios and why they may result in conflict. We will explore how there may be a different narrative to these situations and by using this alternative narrative, we may be able to find common ground and better outcomes for all involved. You should attend this lecture if:
1. You've experienced or are experiencing conflict in the workplace and are unsure why or what to do
2. You know of a friend or colleague experiencing conflict and are unsure how to support them
3. You're keen to play a bigger role in deciding the outcome of workplace problems.
Overcoming the Challenges of Clinical Practice
Dr Liz Walker BVetMed BSAVA PgCertSAM MRCVS, IntrinsiaVet
This final presentation of the day aims to leave you feeling positive with methods to cope with stress and build reslience. We look at the following key learning points:
Recognising the challenges of clinical practice
Effectively navigating client and colleague interactions
Effective coping strategies for stress
Building resilience for a positive future
Live Q&A Panel
Present questions (anonymously if desired) to the speakers.
Chairman's Close
Online Exhibition and Lounges
Please note this programme is subject to change.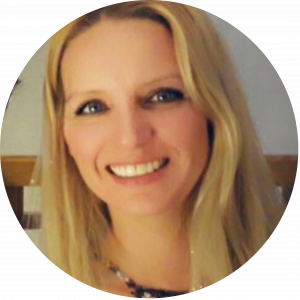 Carly Seymour VTS (Anesthesia and Analgesia), DipAVN, CertVNECC, A1, CC, RVN
Carly qualified as a veterinary nurse in 2005 after achieving the NVQ Level 3 in Veterinary Nursing. After qualifying she was promoted to Head Nurse and worked with veterinary nurse students as an A1 assessor and then as a clinical coach. She has worked in a variety of environments such as general practice, emergency and out of hours services, referral practice, and in education at college and university.
Carly spent three years working as an anaesthesia nurse at the Queen Mother Hospital for Animals at the Royal Veterinary College and then went on to be involved in the set-up of a brand-new referral centre in Leeds, Frank Pet Surgeons. She then spent a year lecturing veterinary nurse students in an agricultural college in Sussex, before working at Fitzpatrick Oncology and Soft Tissue Hospital, where soon after starting she was promoted to Deputy Head RVN and then Head RVN, joining the Operational Management Team.
Carly recently joined the team at Dick White Referrals as the Clinical Operation Team Leader.
During her career, Carly has achieved the Vets Now Emergency and Critical Care Certificate, the title Veterinary Technician Specialist (VTS) award in Anesthesia and Analgesia in the United States, the Diploma in Advanced Veterinary Nursing at Harper Adams University, and the Level 3 Award in Leadership and Management.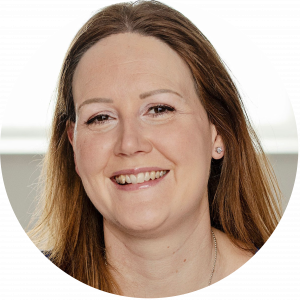 Alice Hewitt BVetMed(Hons) MA PGCertVetEd FHEA MRCVS
After graduating from the RVC in 2004, Alice worked predominantly in first opinion small animal practice; combining clinical practice with coaching, mentoring and teaching.
Alice is unashamedly a people person and loves helping people to grow and develop, to unlock their potential and to reach new heights. She is a firm believer in the importance of 'soft skills' and personal and career development and has developed and delivered training and coaching around these throughout her career, including delivering mentor training for MarsVH and feedback training for VCA.
Alice has been coaching since 2019 and launched her coaching business in 2022.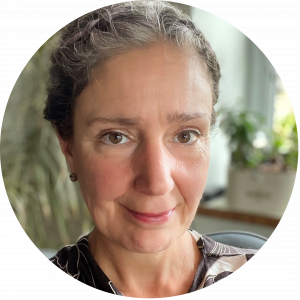 Jill Macdonald DipAVN (Surgical) RVN FHEA
Jill has been a veterinary nurse in the UK for over 20 years, working in primary care practice for 13 years, and in veterinary undergraduate and postgraduate education at the University of Liverpool.
She founded ONCORE ePD, who provide online CPD for the veterinary profession.
Jill currently works for the Royal College of Veterinary Surgeons in leading the VN Futures Project; an initiative which aims to address the challenges and exploit the opportunities in the Veterinary Nursing profession in the UK.
Jill is passionate about enhancing and progressing the VN role, and all her professional endeavours work towards this aim.
Liz Somerville
Liz Somerville is the Managing Director and one of the founding partners at Loch Leven Equine Practice. The practice has grown from a one vet ambulatory practice to a thriving team of 17 people, working from a purpose-built clinic with full surgical facilities.
In 2018 Liz completed her Post Graduate Certificate in Veterinary Business Management with distinction. She is also a director and board member for the Veterinary Management Group and a director of a new digital membership start up.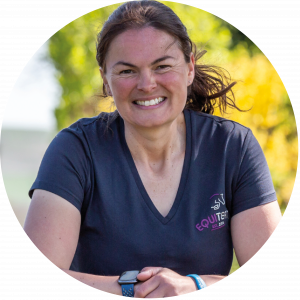 Liz Daniels
Liz Daniels is a Marketing Consultant with a first-class degree in Journalism. Through her company Custard PR she is responsible for the marketing and social media of numerous small businesses and veterinary practices.
She was the director responsible for setting up and growing Loch Leven's Facebook page and alongside Liz Somerville has just launched a new digital membership platform for the equestrian community.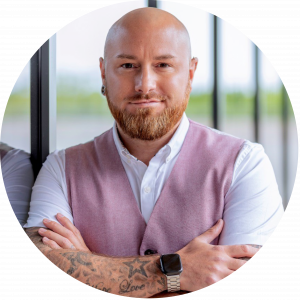 Richard Casey
Prior to joining the veterinary world in 2011, Richard's career was focused in Human Resources and organisational development for a variety of household names.
Today, Richard is Executive Director for the World Small Animal Veterinary Association, and President of VMG, the UK's leading veterinary leadership and management association. He holds an Executive MBA, Post Graduate Certificate in Strategic Management and Leadership, and is a member of the Chartered Institute of Management, and an Associate of the CIPD. Currently, he is researching his Doctorate in Business Administration with a focus on the role of professional membership associations in the 21st century.
Richard believes anyone can achieve success in their careers regardless of their background, and that the key to this is to have courage and be kind.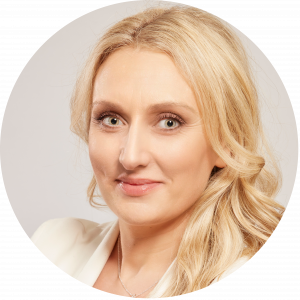 Dr Liz Walker BVetMed BSAVA PgCert SAM MRCVS
Liz graduated from the Royal Veterinary College, and subsequently went on to achieve a post graduate certificate in Internal Medicine with BSAVA.
After several years in first opinion practice, undertaking turnaround projects and running her own clinic, Liz moved on to become a director of one of the UK's largest veterinary corporate organisations.
Having undertaken further studies at LSE and Henley Business School, Liz now works as a Director for an international veterinary management consultancy firm, IntrinsiaVet, as well as being a qualified Executive and Leadership Coach.
Liz is also a mentor for young adults from underprivileged backgrounds, a trustee for a homeless charity, and a Non-Executive Director of an international veterinary corporate organisation.
Leucillin is a straight to use, user friendly solution for safe disinfection, antimicrobial control and patient aftercare with no warnings or constrains.
Leucillin is a high efficacy HOCl based biocide for topical pathogen reduction
Proven 99.99999% antimicrobial reduction against pathogens including: Staphylococcus aureus, Pseudomonas aeruginosa, Candida albicans and SARS-COV-2
Skin safe, no alcohol, antibiotics, steroids or harmful chemicals detrimental to tissue
Safe for all mammals, birds and reptiles
Now HSE Approved for human use
Approved by the Organic Soil Association for Organic Livestock Systems
Available in a range of sizes for large animal and domestic pet use
Free point of sale and literature
Linnaeus is one of the most highly respected veterinary groups in the UK and Ireland, offering specialist referral services as well as primary care across its family of practices. Together, Linnaeus are committed to excellence and delivering outstanding quality care to patients.
The future of veterinary medicine is at the heart of everything they do, and this commitment is demonstrated through investments in their veterinary teams, facilities, equipment, and continual professional development of its clinical and non-clinical Associates.
Through its flexible and supportive culture, Linnaeus teams can focus on delivering outstanding quality care and contributing toward their Purpose: A BETTER WORLD FOR PETS.
Supporting vets in meeting their patient's clinical needs and preferences, aiming to positively impact treatment outcomes. Through collaboration with you, our customer, we continue to grow our product range in response to emerging medication requirements. Our products are available for same day dispatch with free delivery on qualifying orders.
The College of Animal Welfare
The College of Animal Welfare is one of the largest providers of veterinary nurse training in the UK, with centres in Cambridgeshire, North London, Yorkshire, Greater Manchester, West Midlands, County Durham and Scotland. We strongly believe that education and training is the key to raising standards of animal welfare. To this end, we strive to create new and accessible opportunities for learning, and encourage employers and those working with animals to undertake appropriate levels of training and continue with lifelong learning and education.
The Veterinary Management Group is the UK's leading representative body for veterinary professionals working in leadership and management roles.  A not-for-profit organisation, we work in collaboration with other prominent veterinary bodies to encourage and support the professional and personal development of those in the veterinary profession through CPD, networking, certified management accreditation and the provision of educational resources.
Our mission is simple – to help our members develop their leadership and management skills through learning, sharing and growing!
VetSkill is an Ofqual and CCEA approved awarding Organisation and professional regulatory body. Our aim is to empower learners to recognise and achieve their full potential through the provision of inspirational qualifications. VetSkill have a growing portfolio of qualifications available for delivery by VetSkill approved Centres, and welcome enquiries from those who are interested in delivery our qualifications and supporting our mission.
We put pets first: beyond all else, we're committed to animal health and welfare. The most powerful partnerships we have are with pets and their owners. This is at the heart of what we do and always will be.
Vets4Pets is proud to be one of the largest veterinary groups in the UK with a national network of practices run by partners who enjoy clinical freedom and autonomy to do things their way for the good of their patients, clients, and team.
With Vets4Pets, you'll get all the support you need, when you need it. That means state-of-the-art facilities, high quality CPD and support to gain further qualifications. We've made it simpler and easier for you to help patients and clients live happier, healthier lives together. We want to do the same for you so talk to us about how we can support you to achieve your work/life balance.
Early Bird pricing is available until Friday 10th March 2023. All prices are listed without VAT and savings including VAT.
Book now
Interested in exhibiting at Head Nurse Congress?
Head Nurse Congress is a unique congress aimed at head veterinary nurses, practice managers and those aspiring to those roles.
Why exhibit with us?
Limited exhibitor numbers - Unlike larger congresses where hundreds of exhibitors often mean that visitors will not remember everyone, exhibition space for these events is strictly limited. As such you will get the opportunity to engage with all of the delegates attending our congresses personally.
Make meaningful business connections – Network with those that influence decision making in veterinary practice face-to-face and make relevant industry contacts.
Cost effective – with exhibitor packages starting from just £50+VAT, our prices offer value for money and fall considerably below that of larger events within the industry.
Download a booking form or call Claire Gregory, on 01480 422060.
Attendees will receive access to videos of this years lectures as well as previous years lecture for approximately one year.
You will be able to share these videos with other members in your practice boosting their CPD hours.
Soon after the event you will receive an email with your access details. These details will expire on the date of the next event.
/event-videos/