Head Nurse Congress
Thursday 4 March 2021: Virtual event!
Early Bird pricing is available until 31 January 2021
What is Head Nurse Congress?
Head Nurse Congress is an event solely focused on head veterinary nurses and practice managers - exploring all aspects of the roles; from the many different responsibilities, to the challenges that are faced on a daily basis.
You'll get the chance to listen to a variety of relevant lectures from expert industry speakers including veterinary surgeons Libby Kemkaran-Thompson, from Kemkaran Consulting and Anne-Marie Svendsen Aylott from PurpleCat Coaching Ltd.
Who should attend?
Head nurses and practice managers. Whether you are a new or aspiring head nurse or practice manager, or have been one for many years, this congress is for you! The congress will be particularly useful if you are:
New to your role and looking for some guidance
Interested in learning more about management
Aiming to progress within your role
Interested in keeping up-to-date with everything happening in the industry
Why attend?
Listen to lectures from a range of speakers who will be sharing their experiences and knowledge
Q&A sessions mean your questions will be answered by the speakers themselves
Gain practical takeaways on a variety of topics that you can implement in your practice
Earn 8 hours of evidenced CPD
Gain online access to recordings of all the lectures and lectures from previous congresses up until the 2021 event
Download the agenda (PDF)
Chairman's Welcome
Frank Taylor, Vice Principal Veterinary Studies, The College of Animal Welfare
'What's Holding You Back?' Barrier Beliefs and How to Smash Them
Dr Libby Kemkaran Thompson, MA VetMB MRCVS, Kemkaran Consulting Ltd
Life has a habit of pulling you down. So how do you get back up? Measure your GRIT, learn how to change those limiting beliefs that keep you 'stuck' and challenge yourself to set a new standard. Growth Mindset for those completely new to the subject, and a deeper dive for those already started on this path. WARNING! May include a game that might just change
your life forever…
The Gift of Feedback – How You Can Use it to Build Trust, and Go Beyond What You Thought Possible!
Richard Casey, Veterinary Management Group
There are many reasons why feedback could, and often should, be given. But, unfortunately, it's often a task put off or carried out in a way where the outcome isn't positive. A recent VMG survey in partnership with SPVS found that 49% of veterinary leaders were not confident regularly providing or receiving feedback. In addition, of the respondents who did not manage others, 80% reported that their line manager was not effective at providing or asking for feedback. Therefore, what does good feedback look like and how can it be used to improve performance in practice and beyond?
This session explores the various uses of feedback in the workplace, the benefits it can bring and how it can help contribute to a practice learning culture. It introduces various feedback 'models' which can assist in providing 'structure' to the conversation and help to avoid the conversation turning sour.
Live Q&A Panel
Present questions (anonymously if desired) to the speakers.
VN Futures – The Value of VN Futures To Your Leadership Role
Jill Macdonald, DipAVN (Surgical) RVN FHEA, Royal College of Veterinary Surgeons
The VN Futures project exists to address the challenges and exploit the many opportunities available to us in advancement of the veterinary nursing profession. This talk will provide an update on the activities of the initiative, highlight aspects of the project work that are relevant to you in Leadership role in guiding, informing and inspiring others; and will offer you an opportunity to have an input into the project. www.vnfutures.org.uk.
Enhancing Working Relationships
Paul Ward, Black Top Co. – Executive Coaching and Training
In this workshop learn how you can:
• Enhance your positive Influence with people professionally and personally
• Overcome negative judgement of self and others to become more authentic and congruent
• Challenge yourself to learn from those whom challenge you the most to develop greater flexibility in your communication style
Live Q&A Panel
Present questions (anonymously if desired) to the speakers.
Conducting Vital Appraisals
Ali Chadwick, The Vital Consultancy
Appraisals. We all know they should be 'done' but doing them well takes skill and confidence and that means that doing them at all is sometimes avoided. In this short, lively, interactive session Ali will take you through the top tips for running successful appraisals for your Vet Nurses and give you some key takeaways which will enable you to formulate an outline plan for structuring, running and reviewing your own successful appraisals.
7 Sector Business Model
Emerson Patton, Bright Business Advice
Often many professionals experience frustration as a result of not having the right systems in place, the right training protocols to develop their team and huge gaps in their budgets.
The Bright Business 7 Sector Business Model will help you take your team to the next level, by ensuring your department is working like a well-oiled machine.
• Systemise and organise to make effective use of time and significant cost savings.
• Achieve rapid sales growth: discover strategies that will allow you to generate large amounts of revenue, through better conversion rates in a shorter space of time.
• Recruit, lead, and motivate your staff to increase productivity and reduce staff turnover.
• Design a business plan structured around the key business areas of: leadership and management, finance, operations, HR, marketing and sales.
• Develop structures and systems that are proven to increase efficiency, effectiveness and organisation.
Live Q&A Panel
Present questions (anonymously if desired) to the speakers.
Increasing Energy and Purpose - A Personal Workshop
Anne-Marie Svendsen Aylott, MRCVS, PurpleCat Coaching Ltd
All of us have times where we may find work and/or personal life harder than usual, and even if we don't, there is no doubt that the higher our energy levels and our sense of purpose, the better we feel about what we do and who we are. This workshop focuses on helping delegates connect with what is important to them and how to translate that into their everyday lives. The format is interactive, practical and personal.
Live Q&A Panel
Present questions (anonymously if desired) to the speakers.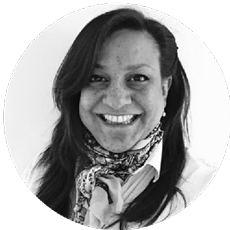 Libby Kemkaran-Thompson MA VetMB MRCVS
Kemkaran Consulting
Before moving into Management Consultancy, Libby worked in the city as a consultant. After retraining to be a vet at Cambridge, where she also did a degree in Behaviour, Libby worked in Essex and Cambridgeshire as a first opinion small animal vet for 5 years.
Following a car crash which left her unable to perform surgery, Libby moved back into the field of business consultancy but this time specifically for vets.
She built Kemkaran Consulting because city clients kept asking her to return to the Big Smoke to train their sales teams in ethical, trust-based sales after her creation of TAMETM Neurocoaching and 'Who Do You Think You Are'.  This is a scientifically proven set of methods that blends together delivering organizational culture using Behavioural Psychology strategy training in Management, Communications, Personal Success, and Sales, utilizing Conversational Intelligence, Flow, and Emotional Quotient in a Growth Mindset. Libby coaches executives and management teams in the corporate world and is a keynote speaker at conferences and events worldwide.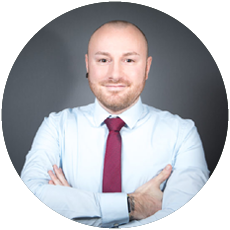 Richard Casey
Veterinary Management Group
Before joining the veterinary world seven years ago Richard spent a number of years working in HR and people development for a variety of companies like First Choice Holidays, Amazon and T-Mobile. However pets and working with others have always been two of his great passions so when the opportunity came to combine them Richard jumped at the chance and joined PDSA in 2011. Since then Richard has had the great privilege of working on a number of operational and people projects; before joining Blue Cross in 2016 as Clinical Development Manager. Here he oversees the development of veterinary services and manages partnerships with private veterinary practices. A particular interest and focus is to improve the way we interact and work with our clients, ultimately influencing them to do something different for the benefit of their pets welfare. From his time in the charity sector and on a personal note he has seen first-hand the benefits pet ownership can bring to people and the loyalty provided in return. Over his time on the VMG board I hope to raise awareness of the social and economic issues facing pet owners today and the ways in which we as a profession can support those who are facing difficult times.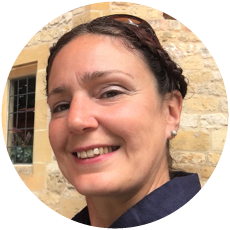 Jill Macdonald, DipAVN (Surgical) RVN FHEA
Royal College for Veterinary Surgeons
Jill qualified as a Veterinary Nurse in 1999, and achieved her advanced diploma in 2006. She has worked as a head nurse, clinical coach and assessor, and in veterinary undergraduate and postgraduate education. Jill owns and runs ONCORE ePD, which she has managed since its beginnings in 2011. She recently took up post at the RCVS as VN Projects Coordinator, with the main remit of her role being to project manage the VN Futures initiative. This is a challenge which Jill relishes, since it aligns perfectly with her passion for advancement of the veterinary nursing profession.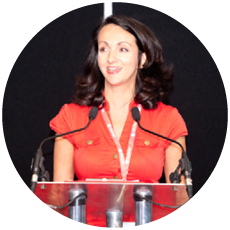 Ali Chadwick
The Vital Consultancy
Ali is a trained 'GROW' management coach and a Master Practitioner of Neuro Linguistic Programming. Ali's client base includes VBD, with whom she has worked for 15 plus years.
Ali launched The Vital Consultancy in 2001 and specialises in delivering inspirational training and coaching in sales, management, customer services, self-management, emotional intelligence, confidence-building and communication skills generating measurable results for clients.
In her personal life, Ali enjoys the performing arts and creative writing whilst grappling with the long-distance challenges of parenting a young adult through drama school. Alongside running Vital, Ali volunteers each month for ChildLine running assemblies and workshops in primary schools helping children understand how to 'speak out to stay safe.' She balances a fondness for all types of chocolate with a varied fitness regime.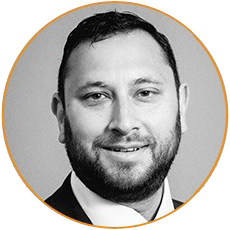 Emerson Patton
Bright Business Advice
Emerson Patton is a multi-award-winning coach and business advisor with over a decade of corporate experience and a further 14 years of coaching experience focusing on the 7-sector model of business structure and growth.
Emerson helps businesses to organise their leadership and management, efficiency, emotional intelligence and time management resulting in business improvement, structure consistency, efficiency, outstanding customer service, and business growth.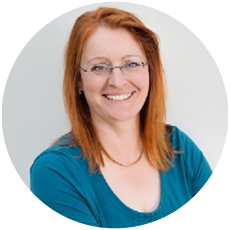 Anne-Marie Svendsen Aylott, MRCVS
Purple Cat Coaching Ltd.
Anne-Marie is an Inspirational Leadership coach and trainer. Her focus is on helping organisations and individuals create a culture of positive change both within themselves and in the organisation where employee motivation and happiness is in focus. Her training focuses on the skills of strong and inspirational leadership. All her training is grounded in research and psychology and provides in-depth skills in superb communication, emotional intelligence skills and driving high end resilience in leaders and their teams. Anne-Marie has a background as a veterinary surgeon and has worked for many years with sales, marketing and training.
Early Bird pricing is available until 31 January 2021. All prices are listed without VAT and savings including VAT.
Interested in exhibiting at Head Nurse Congress 2020?
Head Nurse Congress is a unique congress aimed at head veterinary nurses, practice managers and those aspiring to those roles.
Why exhibit with us?
Limited exhibitor numbers - Unlike larger congresses where hundreds of exhibitors often mean that visitors will not remember everyone, exhibition space for these events is strictly limited. As such you will get the opportunity to engage with all of the delegates attending our congresses personally.
Make meaningful business connections – Network with those that influence decision making in veterinary practice face-to-face and make relevant industry contacts.
Cost effective – with exhibitor packages starting from just £250+VAT, our prices offer value for money and fall considerably below that of larger events within the industry.
Download a booking form or call Claire Gregory, on 01480 422060.
Attendees will receive access to videos of this years lectures as well as previous years lecture for approximately one year.
You will be able to share these videos with other members in your practice boosting their CPD hours.
Soon after the event you will receive an email with your access details. These details will expire on the date of the next event.
/event-videos/