Head Nurse Congress
Thursday 4 May 2023
What is Head Nurse Congress?
Head Nurse Congress is an event solely focused on head veterinary nurses and practice managers - exploring all aspects of the roles; from the many different responsibilities, to the challenges that are faced on a daily basis.
You'll get the chance to listen to a variety of relevant lectures from expert industry speakers and gain valuable CPD.
Who should attend?
Head nurses and practice managers. Whether you are a new or aspiring head nurse or practice manager, or have been one for many years, this congress is for you! The congress will be particularly useful if you are:
New to your role and looking for some guidance
Interested in learning more about management
Aiming to progress within your role
Interested in keeping up-to-date with everything happening in the industry
Why attend?
Listen to lectures from a range of speakers who will be sharing their experiences and knowledge
Q&A sessions mean your questions will be answered by the speakers themselves
Gain practical takeaways on a variety of topics that you can implement in your practice
Earn 8 hours of evidenced CPD
Gain information, product knowledge and offers from our virtual exhibitors
Gain online access to recordings of all the lectures and lectures from previous congresses up until the next event
We strongly advise viewing our events on Google Chrome, using a PC or Laptop (or on Safari if using a MAC).  Unfortunately, our software is not currently compatible with iPads. If you have no other means of accessing the event, please do get in touch ahead of time for further guidance.
Online Registration, Exhibition and Lounges
Chairman's Welcome
Talk 1
Speaker TBC
Talk information TBC.
Talk 2
Speaker TBC
Talk information TBC.
Live Q&A Panel
Present questions (anonymously if desired) to the speakers.
Morning Break, Online Exhibition and Lounges
Talk 3
Speaker TBC
Talk information TBC.
Talk 4
Speaker TBC
Talk information TBC.
Live Q&A Panel
Present questions (anonymously if desired) to the speakers.
Lunch Break, Online Exhibition and Lounges
Talk 5
Speaker TBC
Talk information TBC.
Talk 6
Speaker TBC
Talk information TBC.
Live Q&A Panel
Present questions (anonymously if desired) to the speakers.
Chairman's Close
Online Exhibition and Lounges
Please note this programme is subject to change.
Speakers from our May 2022 Event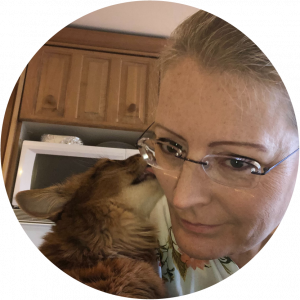 Anne-Marie Svendsen Aylott Cand.Med.Vet, MRCVS
PurpleCat Coaching Ltd.

Anne-Marie works with individuals and teams to help increase enjoyment, engagement and performance through a mixture of training and coaching.
All training is grounded in research, psychology and neuroscience and aims to provide practical tools and knowledge that can be applied universally.
A key focus is growing Emotional Intelligence Skills and personal resilience as well as providing soft skills to help gently manage confrontations and challenging interactions.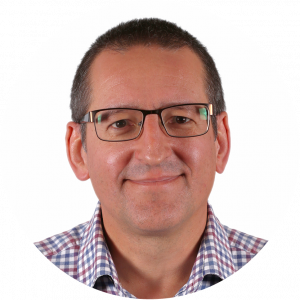 Chris White BSc (Hons), MBA, Assoc CIPD
Veterinary Management Group & Pets At Home Veterinary Group
Chris has worked in senior operational management within the veterinary sector for the last 14 years, including roles at Vets Now, The Vet, Southern Counties Veterinary Specialists (SCVS), VetPartners, and the Pets At Home Veterinary Group where he currently oversees a number of strategic projects.
He has designed and delivered 'soft skills' training on a variety of topics throughout his career, including the design and delivery of leadership development workshops for new managers at VetPartners, and is also a regular contributor to The Veterinary Edge magazine.
He joined the Board of Directors of the Veterinary Management Group in March 2021 to further realise his passion for cultivating high quality leadership and management.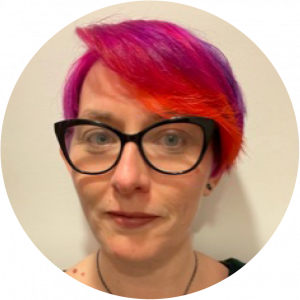 Claire Hodgson BVetMed CertAVP MRCVS
British Veterinary Chronic Illness Support (BVCIS)
Claire has been in clinical practice for over 20 years. In 2018 she pivoted to work as a small animal vet locum to have better autonomy over time and hours worked, allowing a better balance for health needs after a chronic illness diagnosis of ME/CFS in 2015.
In 2018 she co-founded the Facebook community Veterinary Spoonholders to provide a safe space and peer-peer support for all those in the veterinary profession with chronic illness and disability.
In Summer 2021, Claire was elected inaugural Chair to new charity British Veterinary Chronic Illness Support (BVCIS).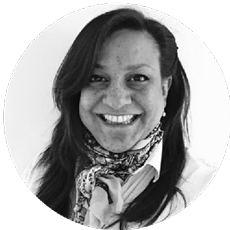 Dr Libby Kemkaran-Thompson MA VetMB MRCVS
Kemkaran Consulting Ltd
Business Psychologist, TEDx speaker and circle host, Libby is a peak performance Neurocoach and accredited Flow Consultant for entrepreneurs.  Libby spent 5 years working as a small animal clinician before a car crash left her unable to work as a vet.  She then combined her Behaviour degree from Cambridge with her Business Consultancy skills from her time in the city to create the groundbreaking TAME® Your Brain programme.  This helps you grow your business faster by blending together bullet-proof Strategy with Behavioural Psychology and Neuro-associative Conditioning.  Libby also trains multi-million dollar companies in Leadership/Management, Communications, and Mindset for Sales Success and was the winner of Entrepreneur of the Year 2021 in the Global Women Awards run by GIFEW.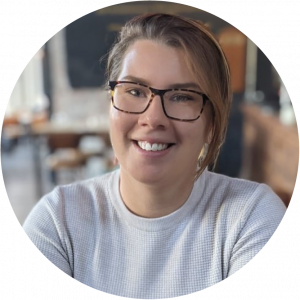 Gemma Barmby BVetMed MRCVS
Vet Dynamics
Gemma graduated from the RVC in 2014 and has held varied roles in practice including locum roles, senior vet, nurse clinical coach, new graduate mentor and as clinical director of a multisite practice during COVID.
Over the years, Gemma realised her purpose in life was to help others, not just animals, but also clients and her team.  She expanded her knowledge undertaking courses in emotional intelligence, leadership, marketing and project management; and she joined Vet Dynamics in 2021.
Her passions are for constant improvement, seeing people grow and develop and genuinely just smile and enjoy their lives, both at home and at work.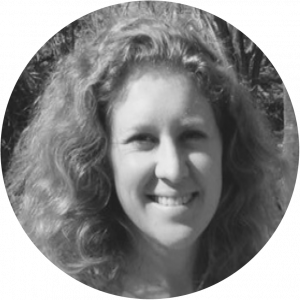 Jessica May MRCVS
Flexee
Jessica May is a veterinary surgeon working in telemedicine. Jessica co-founded Flexee, an initiative to identify the barriers and establish strategies and solutions to facilitate implementation of flexible working in veterinary practice.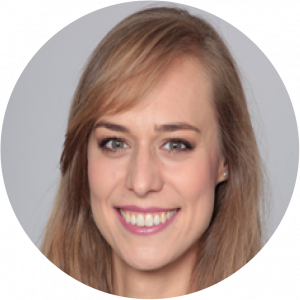 Silvia Janska MRCVS
Flexee
Silvia Janska is a co-founder of Flexee. She has a portfolio career within the veterinary profession. Having first worked as an equine vet, Silvia now works predominantly with animal health start-ups and as an industry consultant.
Leucillin is a straight to use, user friendly solution for safe disinfection, antimicrobial control and patient aftercare with no warnings or constrains.
Leucillin is a high efficacy HOCl based biocide for topical pathogen reduction
Proven 99.99999% antimicrobial reduction against pathogens including: Staphylococcus aureus, Pseudomonas aeruginosa, Candida albicans and SARS-COV-2
Skin safe, no alcohol, antibiotics, steroids or harmful chemicals detrimental to tissue
Safe for all mammals, birds and reptiles
Now HSE Approved for human use
Approved by the Organic Soil Association for Organic Livestock Systems
Available in a range of sizes for large animal and domestic pet use
Free point of sale and literature
Linnaeus is one of the most highly respected veterinary groups in the UK and Ireland, offering specialist referral services as well as primary care across its family of practices. Together, Linnaeus are committed to excellence and delivering outstanding quality care to patients.
The future of veterinary medicine is at the heart of everything they do, and this commitment is demonstrated through investments in their veterinary teams, facilities, equipment, and continual professional development of its clinical and non-clinical Associates.
Through its flexible and supportive culture, Linnaeus teams can focus on delivering outstanding quality care and contributing toward their Purpose: A BETTER WORLD FOR PETS.
Supporting vets in meeting their patient's clinical needs and preferences, aiming to positively impact treatment outcomes. Through collaboration with you, our customer, we continue to grow our product range in response to emerging medication requirements. Our products are available for same day dispatch with free delivery on qualifying orders.
The College of Animal Welfare
The College of Animal Welfare is one of the largest providers of veterinary nurse training in the UK, with centres in Cambridgeshire, North London, Yorkshire, Greater Manchester, West Midlands, County Durham and Scotland. We strongly believe that education and training is the key to raising standards of animal welfare. To this end, we strive to create new and accessible opportunities for learning, and encourage employers and those working with animals to undertake appropriate levels of training and continue with lifelong learning and education.
The Veterinary Management Group is the UK's leading representative body for veterinary professionals working in leadership and management roles.  A not-for-profit organisation, we work in collaboration with other prominent veterinary bodies to encourage and support the professional and personal development of those in the veterinary profession through CPD, networking, certified management accreditation and the provision of educational resources.
Our mission is simple – to help our members develop their leadership and management skills through learning, sharing and growing!
VetSkill is an Ofqual and CCEA approved awarding Organisation and professional regulatory body. Our aim is to empower learners to recognise and achieve their full potential through the provision of inspirational qualifications. VetSkill have a growing portfolio of qualifications available for delivery by VetSkill approved Centres, and welcome enquiries from those who are interested in delivery our qualifications and supporting our mission.
We put pets first: beyond all else, we're committed to animal health and welfare. The most powerful partnerships we have are with pets and their owners. This is at the heart of what we do and always will be.
Vets4Pets is proud to be one of the largest veterinary groups in the UK with a national network of practices run by partners who enjoy clinical freedom and autonomy to do things their way for the good of their patients, clients, and team.
With Vets4Pets, you'll get all the support you need, when you need it. That means state-of-the-art facilities, high quality CPD and support to gain further qualifications. We've made it simpler and easier for you to help patients and clients live happier, healthier lives together. We want to do the same for you so talk to us about how we can support you to achieve your work/life balance.
Register your details now to receive information about this event and other CPD courses
Interested in exhibiting at Head Nurse Congress?
Head Nurse Congress is a unique congress aimed at head veterinary nurses, practice managers and those aspiring to those roles.
Why exhibit with us?
Limited exhibitor numbers - Unlike larger congresses where hundreds of exhibitors often mean that visitors will not remember everyone, exhibition space for these events is strictly limited. As such you will get the opportunity to engage with all of the delegates attending our congresses personally.
Make meaningful business connections – Network with those that influence decision making in veterinary practice face-to-face and make relevant industry contacts.
Cost effective – with exhibitor packages starting from just £50+VAT, our prices offer value for money and fall considerably below that of larger events within the industry.
Download a booking form or call Claire Gregory, on 01480 422060.
Attendees will receive access to videos of this years lectures as well as previous years lecture for approximately one year.
You will be able to share these videos with other members in your practice boosting their CPD hours.
Soon after the event you will receive an email with your access details. These details will expire on the date of the next event.
/event-videos/