Head Nurse Congress
Thursday 5th May 2022
Early Bird pricing is available until 11 March 2022

What is Head Nurse Congress?
Head Nurse Congress is an event solely focused on head veterinary nurses and practice managers - exploring all aspects of the roles; from the many different responsibilities, to the challenges that are faced on a daily basis.
You'll get the chance to listen to a variety of relevant lectures from expert industry speakers and gain valuable CPD.
Who should attend?
Head nurses and practice managers. Whether you are a new or aspiring head nurse or practice manager, or have been one for many years, this congress is for you! The congress will be particularly useful if you are:
New to your role and looking for some guidance
Interested in learning more about management
Aiming to progress within your role
Interested in keeping up-to-date with everything happening in the industry
Why attend?
Listen to lectures from a range of speakers who will be sharing their experiences and knowledge
Q&A sessions mean your questions will be answered by the speakers themselves
Gain practical takeaways on a variety of topics that you can implement in your practice
Earn 8 hours of evidenced CPD
Gain online access to recordings of all the lectures and lectures from previous congresses up until the next event
Details about Head Nurse Congress 2022 will be available soon. In the meantime, have a look at the agenda from our previous event:
Chairman's Welcome
Frank Taylor, Vice Principal Veterinary Studies, The College of Animal Welfare
How to Be an Effective Head Nurse
Lindsey Dodd BSc(Hons) VPAC VTS(ECC) PgCert in HE FHEA RVN, CVS Group PLC
The role of head nurse is a challenging one, and with it carries many responsibilities: a leader, mentor, colleague and manager, to name a few. Throughout her session Lindsey will explore what it means to be an effective head nurse in practice; sharing her ideas and experiences of how to get the best out of your team. She will highlight how you can create and maintain practice culture, develop standards of practice within your team and look at some of the responsibilities of being a head nurse and the skills required to work effectively in the role.
Creating and Supporting Leadership Roles in Veterinary Nursing
Jill Macdonald, DipAVN (Surgical) RVN FHEA, Royal College of Veterinary Surgeons
The 2016 VN Futures Report and Action Plan raises the concept of 'devolution of the head nurse role', but what does this mean, and how can it progress leadership roles in veterinary nursing? Head nurses are responsible for a variety of management duties, whilst also providing clear leadership across the entire nursing and support team; and often in a 'stand-alone' role with little hierarchical support.
Leadership is a quality that all members of the profession possess or aspire to, and we will look at how we can develop leadership skills and utilise and involve other staff members in the management and leadership processes within everyday practice.
Live Q&A Panel
Present questions (anonymously if desired) to the speakers.
Developing an Assertive Approach so You are Heard and Feel Valued
Carolyne Crowe BVetMed (Hons), BSc (Hons), MSc, Dip Coaching, Dip Stress, VDS Training Ltd
During this talk learn how you can:
Understand what assertiveness is and what it isn't
Learn practical tools and techniques to ask for what you want, express what you need and feel you have communicated your thoughts and opinions effectively
Identify how to set and manage expectations
Understand how to turn conflict into a collaborative conversation
Conducting Appraisals
Emma Stansfield RVN, Cert ECC, Cert CBC Coaching, Dip Stress Management and Wellbeing,
VDS Training Ltd
During this talk learn how you can:
Understand the importance of regular feedback
Identify key tips to have constructive and effective appraisals
Learn practical tools to confidently lead your team appraisals
Live Q&A Panel
Present questions (anonymously if desired) to the speakers.
Time Management and the Art of Delegation
Debbie Robinson - Practice Development Coach, Learning and Development Trainer
Vet Dynamics Ltd
We all know what a busy practice looks and feels like, there never seems to be enough time to get things done. We end up with massive lists of 'Un-do-ability' and often finish the day feeling defeated and overwhelmed.
Many people talk about optimising their time, but most fail to implement a personalised strategy. To do so, you need to first recognise the day-to-day threats that dramatically cut your productivity and create stress (for you and your team). Then, create daily and weekly rituals and routines that direct your attention towards productivity.
In this session we will explore how to:
Prioritise tasks - When every task is a priority, nothing is.
Eliminate un-necessary distractions.
Learn to manage and liberate your 'Monkeys'.
Delegate tasks and responsibilities effectively.
If you are someone who feels overwhelmed with the problems created by other people in your team what you will learn will change your life!
Managing Leadership and Wellbeing
Dr Rosie Allister MRCVS, Vetlife
The last few years have seen unprecedented challenges for leaders in veterinary teams. This session reviews what we know about leadership and mental health and wellbeing. It includes the particular challenges faced by leaders, considers the role of Head Nurses in team wellbeing, and provides practical guidance on support for staff.
Live Q&A Panel
Present questions (anonymously if desired) to the speakers.
Encouraging your Team to Promote the Role of District Veterinary Nurses within the Community
Carla Finzel RVN, Founder of the Veterinary District Nurse role
The pet owner is central to the health and welfare of their pet – our patient.  Understanding your client's needs are integral to successful patient care in sickness and in health.  Our talk will deliberately flip the role of the RVN on its head and focus on the 'human side' as a way to improve the care of our patients by reaching out to our owners more effectively.
Key learning points:
Understanding the importance of home care support
The hidden needs of clients and affects on patient welfare and access to veterinary care
The role of a District Veterinary Nurse and its impact on diagnosis, treatment, recovery, and end of life care.
Live Q&A Panel
Present questions (anonymously if desired) to the speakers.
Chairman's Close
Frank Taylor, Vice Principal Veterinary Studies, The College of Animal Welfare
Details about Head Nurse Congress 2022 will be available soon. In the meantime, read about the speakers who presented at our previous event: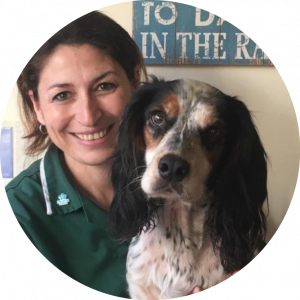 Carla Finzel RVN
Founder of the Veterinary District Nurse role
Carla qualified in 2001 as a veterinary nurse and worked in general practice for 5 years. She then progressed onto emergency & critical care full time, on night shifts for 9 years at a referral vet hospital. In 2015 she founded the Veterinary District Nurse role, non-existent as a role in the veterinary industry. She is a campaigner for One Welfare-One Health, so that veterinary practice and care becomes inclusive to all members of society, making veterinary practice compliant with the Equality Act 2010. Carla is an advocate of the Deaf community, a Dementia Friend Champion, a supporter of 'Say Aphasia' and a StreetVet nurse.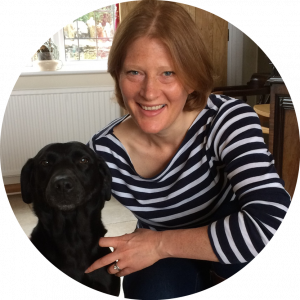 Carolyne Crowe BVetMed (Hons), BSc (Hons), MSc, Dip Coaching, Dip Stress
VDS Training
Carolyne is head of training at the VDS. She is an experienced equine vet, an award-winning high performance coach, mentor, international speaker, researcher, and lecturer. Carolyne has a Masters degree in Workplace Health and Wellbeing, diplomas in stress management, personal and team resilience.
Carolyne has specific expertise and interest in creating healthy workplace cultures, positive leadership and is passionate about helping others thrive at work and in their lives. Carolyne was awarded Coach of Excellence accreditation and her Fellowship to the Royal College of Veterinary Surgeons in 2020 for her outstanding contribution to the profession. Loving a challenge, in 2017, Carolyne ran 10 marathons in 10 days raising over £100,000 for the Brooke charity.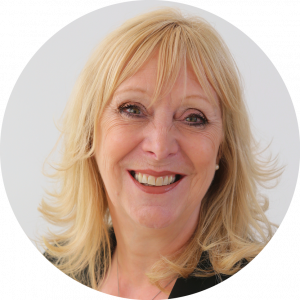 Debbie Robinson - Practice Development Coach, Learning and Development Trainer
Vet Dynamics Ltd
Debbie is an experienced coach and trainer who works with veterinary team principles to develop leadership and communication skills.
Having coached and mentored some of the country's top performing independent practices Debbie has proven that any practice, with the right direction, input, and people, can learn to become a happy, harmonious, and highly productive business.
Debbie draws on her wealth of personal experience in business ownership and management to guide, inspire and motivate individuals and veterinary teams alike. She is a certified performance and business coach and Neuro Linguistic Programming (NLP) and psychometrics practitioner.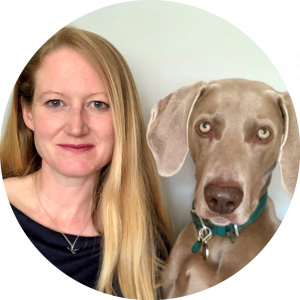 Dr Rosie Allister BSc (Hons) BVSc MSc PhD MRCVS
Vetlife
Dr Rosie Allister has received the BVA Chiron Award and RCVS Impact Award for work on veterinary mental health. Her PhD researched mental health, support, and identity and how they affect veterinary wellbeing and mental health. She has substantial experience in applied suicide prevention, support, and evidence-based solutions. Combining technical and academic knowledge with a practical background in veterinary practice and in supporting veterinary professionals, her focus is on listening and support to identify and deliver evidence-based solutions. Rosie manages Vetlife Helpline and volunteers with All4Paws veterinary clinic and Samaritans.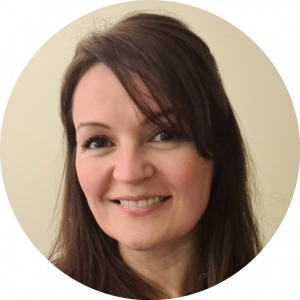 Emma Stansfield RVN, Cert ECC, Cert CBC Coaching, Dip Stress Management and Wellbeing
VDS Training
Emma has worked as a Veterinary Nurse for 12 years and is currently Head Nurse at the RVC's first opinion hospital - Beaumont Sainsbury Animal Hospital in London. Emma is passionate about helping people learn more about their minds and improving their mental wellbeing. In addition to being an RVN, Emma is a Stress Management and Wellbeing trainer and a Cognitive Behavioural Coach, and is currently working towards her degree in Psychology.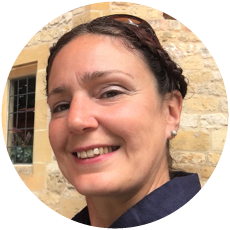 Jill Macdonald, DipAVN (Surgical) RVN FHEA
Royal College of Veterinary Surgeons
Jill qualified as a Veterinary Nurse in 1999, and achieved her advanced diploma in 2006. She has worked as a head nurse, clinical coach and assessor, and in veterinary undergraduate and postgraduate education. Jill owns and runs ONCORE ePD, which she has managed since its beginnings in 2011. She recently took up post at the RCVS as VN Projects Coordinator, with the main remit of her role being to project manage the VN Futures initiative. This is a challenge which Jill relishes, since it aligns perfectly with her passion for advancement of the veterinary nursing profession.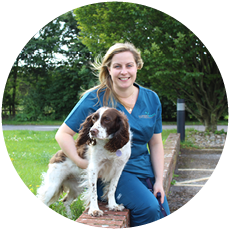 Lindsey Dodd BSc(Hons) VPAC VTS(ECC) PgCert in HE FHEA RVN
CVS Group PLC
After graduating from The University of Bristol, following a period working in GP practice, Lindsey worked at The University of Liverpool SATH as ICU nurse where she set up and ran the ICU. After 4 years there she joined Vets Now Referrals Glasgow as Head Hospital Nurse. In 2013 she joined the team at Pride Veterinary centre to set up and run the ICU where she gained her credentials to sit her VTS(ECC) exam.
She has lectured for BSAVA, BVNA and various private UK CPD companies. As well as lecturing across Europe at EVECC congress, CPD events in Sweden, 'The Voorjaarsdagen' in Amsterdam and Utrecht University, and various US states at IVECCS. In 2015 she became a Lecturer in Veterinary Nursing at Harper Adams University, during which time she achieved her PgC in HE, became a FHEA, sat and passed her exam to be recognised as a Veterinary Technician Specialist in ECC. Lindsey is currently Head RVN at Lumbry Park Veterinary Specialists where she gets to use her full skill set; leading the team of RVNs, SVNs and VCAs, teaching and her clinical practice.
Details about Head Nurse Congress 2022 will be available soon. In the meantime, have a look at who exhibited at our previous event:
The Burtons family have manufactured, distributed, and serviced equipment for the veterinary community for 40 years. Our range, covering everything from anaesthesia to x-ray, is largely made in-house, in the UK. Established for three generations, the Burtons ethos is to give honest expert advice and excellent customer service.
Our nationwide fleet of service engineers are available for emergency callouts, as well as undertaking routine equipment maintenance. At our renowned Burtons Repair Centre, technicians receive items for inspection, calibration, or repair. Our team of local product specialists will give you expert advice and guidance, full product demonstrations and technical training.
Invicta Animal Health is an innovative, fast growing pharmaceutical company, offering tailored 1:1 and group CPD sessions on Surgical Preparation of the Patient. Alongside a portfolio of products such as Ethycalm Plus, a topical spray for needle/catheter access. Blod-Stopp a stain & sting free way of stopping nails from bleeding to fast acting tests for ringworm.
On the equine side as well as the skin prep, we have a great Hyaluronic Acid product in Syn-Vet50 with its high molecular weight so that it stays in the horses joint for longer amongst other benefits. Please get in touch to find out more.
Leucillin Animal Skincare is a Hypochlorous acid (HOCl) based high efficacy antimicrobial solution. Leucillin is a broad spectrum antiseptic with unbeatable 99.99999% results, it has minimal contact time and is suitable for use on all mammals, birds and reptiles. Leucillin dramatically reduces bacterial load with no hypersensitivity reactions or usage constraints and is approved by the Organic Soil Association.
Leucillin has an extensive range of applications including first aid, post-surgical sites, stubborn infectants, effective topical allergy care and ear and eye care. Leucillin can be used to cleanse and flush any topical condition from minor cuts and abrasions, Mud Fever, Ringworm to Thrush. Leucillin now has approval for use on humans.
Linnaeus is a forward-thinking partnership of highly-respected primary care and referral veterinary practices across the UK, comprising some of the best clinicians in the profession.  Two important things bring us together; a commitment to excellence in everything we do and our passion to achieve our purpose: A BETTER WORLD FOR PETS. Linnaeus is owned by Mars, that makes us part of their 85,000 Petcare Associates who spend their days thinking about the 400 million pets of the world and how to improve their lives. Being part of this amazing global group gives us the benefit of a huge network of experts and specialists, a future we can invest in and the security that allows us to concentrate on what we do best - caring for pets.
At Linnaeus we carefully select the practices we partner with to ensure the highest levels of patient care across our group. Together we provide a growing community of like-minded veterinary professionals who are passionate about what they do. We work with different types of practices, in every field of veterinary medicine, including small animal, farm and equine. We have around 4,000 Associates within our family across over 160 sites which is made up of 16 referral and 50 primary care practices.
Millpledge Veterinary has been supplying the UK Veterinary Profession for over 35 years. Our aims are to offer the Veterinary Professional an ever-expanding choice of quality Millpledge branded products and services with innovative designs specifically for the veterinary professional. Ranging from pharmaceuticals to Nutraceuticals, bandaging, dressings, and fluid therapy, encompassing products for companion and large animal use. Providing complete peace of mind for the veterinary profession.
The College of Animal Welfare
The College of Animal Welfare is one of the largest providers of veterinary nurse training in the UK, with centres in Cambridgeshire, North London, Yorkshire, Greater Manchester and Scotland. We strongly believe that education and training is the key to raising standards of animal welfare. To this end, we strive to create new and accessible opportunities for learning, and encourage employers and those working with animals to undertake appropriate levels of training and continue with lifelong learning and education.
Summit is a UK based veterinary specials manufacturer. We are committed to providing high quality innovative solutions exclusively to veterinary surgeons and their patients. We understand the compliance and dosing challenges that veterinary surgeons face and offer a variety of products in strengths and dosage forms that you may find appropriate for your practice. Summit offers quality products at affordable pricing, enabling veterinary surgeons to fulfil their commitment to their client's health and well-being. Products are for use under the provisions of the Cascade.
Value for all - Big or Small
Vet Direct - have been supporting veterinary practices for over 25 years. For all of your practice needs, equipment training & friendly customer service:
Consumables
Retail Products
Instruments & Implants
Diagnostic Imaging
Equipment
Surgical Furniture
Workwear
Vet Direct offers over 14,000 products all stocked products within our modern distribution centre - for quick delivery. We have a full nationwide team of Account Managers to help assist you with product selection, demonstrations and technical questions.
We put pets first: Beyond all else, we're committed to animal health and welfare, and we absolutely put pets first. The most powerful partnerships we have are with pets and their owners. This is at the heart of what we do and always will be.
Vets4Pets is proud to be one of the largest veterinary groups in the UK with a national network of practices run by partners who enjoy clinical freedom and autonomy to do things their way. Our practices are supported by dedicated business professionals based in our Support Office who have the expertise to help them thrive.
VisioCare Services provide an array of digital solutions for your practice; helping to enhance your reputation with clients, improve effectiveness of consultations, providing the next level in two-way communication, whilst saving time and phone calls for all the practice team. Including: VisioCare TV | VisioCare Consult | VisioCare myBuddy pet app
Vita Animal Health's range of veterinary exclusive supplements has been developed over many years, in conjunction with leading scientists and researchers, and have been rigorously tested. Vita Animal Health has a passion for researching, developing and bringing to market innovative products for companion animals.
Early Bird pricing is available until 11 March 2022. All prices are listed without VAT and savings including VAT.
Book now
Interested in exhibiting at Head Nurse Congress 2021?
Head Nurse Congress is a unique congress aimed at head veterinary nurses, practice managers and those aspiring to those roles.
Why exhibit with us?
Limited exhibitor numbers - Unlike larger congresses where hundreds of exhibitors often mean that visitors will not remember everyone, exhibition space for these events is strictly limited. As such you will get the opportunity to engage with all of the delegates attending our congresses personally.
Make meaningful business connections – Network with those that influence decision making in veterinary practice face-to-face and make relevant industry contacts.
Cost effective – with exhibitor packages starting from just £250+VAT, our prices offer value for money and fall considerably below that of larger events within the industry.
Download a booking form or call Claire Gregory, on 01480 422060.
Attendees will receive access to videos of this years lectures as well as previous years lecture for approximately one year.
You will be able to share these videos with other members in your practice boosting their CPD hours.
Soon after the event you will receive an email with your access details. These details will expire on the date of the next event.
/event-videos/