What is Nutrition Congress?
Nutrition Congress is a one day virtual event that focuses on animal nutrition, taking a close look at different diets, strategies and nutritional requirements.
Veterinary nurses are regularly involved with animal nutrition in veterinary practice, from advising pet owners on what to feed their pets and delivering weight loss clinics, to providing nutritional support to hospitalised animals.
This congress offers 7 hours of evidenced CPD and aims to increase your knowledge and confidence in a variety of nutritional topics. This year, we are covering:
Keeping Nutrition Simple for the Pet Owner
Nutrition for the Cancer Patient
Scientific Validation of Premium Pet Supplements vs Online or Branded supplements
Can cats and dogs be healthy on a plant-based diet?
The Raw Truth - Dealing with Raw Clients
Who should attend?
Veterinary nurses looking to develop their knowledge of animal nutrition. This congress will be particularly useful if you're:
Looking to improve the nutritional advice you give to clients
Aiming to specialise in animal nutrition
Aiming to progress within your role
Interested in keeping up-to-date with everything happening in the industry
Why attend?
Listen to lectures from a range of speakers who will be sharing their experiences and knowledge
Q&A sessions mean your questions will be answered by the speakers themselves
Gain practical takeaways that you can implement in your practice
Gain information, product knowledge and offers from our virtual exhibitors
Earn 7 hours of evidenced CPD
Gain online access to recordings of all the lectures and lectures from previous congresses up until the next event
Download the agenda (PDF)
Online registration
Chair's Welcome
Lauren Norton BSc (Hons) RVN PGDipCAB CertVNECC
Keeping Nutrition Simple for the Pet Owner
Anne Selfe RVN CertNut, Cromwell Vets
This presentation will cover the following key learning points:
The basics of nutrition and why it is so important
What to consider when recommending diet(s)
Case scenarios of pets and what nutrition you may recommend - and why
We will leave you with a good appreciation of the importance of nutrition and why one diet doesn't fit all. You will take away knowledge to use in practice when supporting your clients.
Feeding the Veterinary Cancer Patient
Sarah Holliday RVN C&GCertnes, Fitzpatrick Referrals Oncology and Soft Tissue Ltd
Adequate nutritional management can influence a cancer patient's remission time, survival time, and quality of life. This session will begin by outlining the current research available surrounding cancer nutrition in both veterinary and human oncology patients.
The nutritional management of veterinary cancer patients should be specific to each patient based on nutritional needs and cancer diagnosis. Many cancer patients are also geriatric patients and therefore often have pre-existing co-morbidities that should be taken into consideration. The second part of this lecture will outline nutritional considerations in veterinary cancer patients and the veterinary nurse's role in assessing patient's nutrition.
Live Q&A Panel
Present questions (anonymously if desired) to the speakers.
Online Exhibition and Lounges
Scientific Validation of Premium Pet Supplements vs Online or Branded supplements
Dr. Stephen Barabas BSc (Hons), BVMS, MRCVS, VBS Direct Ltd
People and Pets eat more supplements than ever before on this planet and there is a desire by consumers to provide more natural alternatives to drugs for their pets. During this presentation, delegates will learn about the lack of legislation to protect consumers regarding efficacy of supplements, creating scepticism in animal care and veterinary professionals about the benefits of pet supplements, and the massive marketing by companies direct to consumers.
Four Areas will illustrate challenges for animal care and vet professionals for commonly used pet supplements:
1. Joint Supplements
2. Omega 3 Essential Fatty Acids
3. Anti-Diarrhoeas
4. Calming Products
Live Q&A Panel
Present questions (anonymously if desired) to the speakers.
Online Exhibition and Lounges
Can cats and dogs be healthy on a plant-based diet?
Mike Davies BVetMed CertVR CertSAO FRCVS RCVS Specialist in Small Animal Clinical Nutrition, Provet Limited
Plant-based foods are increasingly popular in human nutrition and many owners want to provide exclusively vegetarian or vegan foods for their companions. The main Veterinary Associations such as the BVA and the Pet Food Manufacturers Association have until recently considered this trend as controversial.
This presentation will cover the scientific evidence that is available regarding the safety of feeding rations that do not contain any animal-derived ingredients to domesticated dogs and cats.
The Raw Truth - Dealing with Raw Clients
Katie McCaul BSc VN ANutR DipNat, The Pet Diet and Raw Feeding Veterinary Society
Following on from last year's introduction to raw feeding, we will take a more hands on approach and equip you with the knowledge required to engage with your raw feeding clients. Whether you agree with this method of feeding or not, we have a duty of care to ensure we support those owners who chose to feed their dogs this way.
We will cover a basic nutritional balance, how to identify good commercial brands, and the issues with the labelling "complete". Moving more in-depth into health conditions and life stages we will explore when and how to feed raw and most importantly when it's not safe to support.
Raw feeding is an emotive subject and we will touch on handling a raw feeding client to ensure you maintain a good relationship.
Live Q&A Panel
Present questions (anonymously if desired) to the speakers.
Chair's Close
Lauren Norton BSc (Hons) RVN PGDipCAB CertVNECC
Virtual Exhibition and Lounges
Please note this programme is subject to change.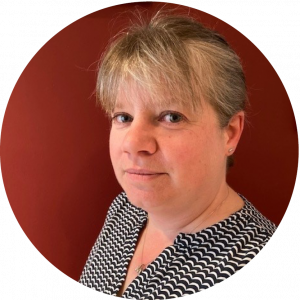 Anne Selfe RVN CertNut
Cromwell Vets
Anne became an RVN in 1999. A passion for lab led her to a break from the profession, returning in 2012.
Once back, Anne wanted to further her veterinary knowledge in nutrition, as it was an area that fascinates her from all aspects. In 2016, Anne completed her certificate in canine and feline veterinary health nutrition, with distinction.
Anne feels the knowledge gained from her qualification, along with being a pet owner herself, helps her to better support clients with their pet's nutritional needs.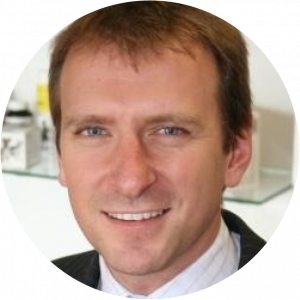 Dr. Stephen Barabas BSc (Hons), BVMS, MRCVS
VBS Direct Ltd
Stephen Barabas is a graduate of Glasgow University veterinary medicine and zoology faculties. He runs two companies: VBS Direct, providing innovative equipment services to vet surgeons, nurses and physiotherapists, including K-Laser, VPET regenerative medical PRP products, digital surgical technologies and high-grade pet supplements; and a human medical company, K-Laser UK, that works directly with the NHS, sports franchises and private healthcare using Class IV K-Laser therapy (treating diabetic wounds, acute and chronic musculoskeletal injuries and chronic pain syndromes). He is an Honorary Laser Consultant at St Thomas and Guy's Hospital in London.
Previously, he has worked in small and mixed veterinary practice, and as a government vet in Cumbria during the 2001 Foot and Mouth outbreak. He was a technical director for pet supplement company, and Schering-Plough (MSD), both within the UK, USA and Internationally. He was past President of Central Vet Society and London Regional Representative on the British Vet Association for 6 years. Presently he works 1 in 2 weekends as a small animal veterinary surgeon.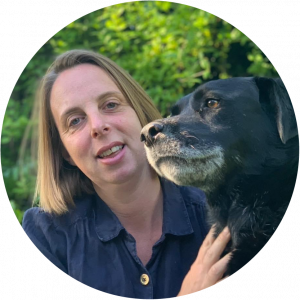 Katie McCaul BSc VN ANutR DipNat
The Pet Diet and Raw Feeding Veterinary Society
Katie qualified in 1998 and became Head nurse in a 3 branch mixed practice. Katie's time in practice taught her many skills including running clinics, dealing with company representatives, tricky clients and a team of nurses and vets. She very much enjoyed her role as an NVQ assessor teaching the trainee Vet nurses.
After leaving practice Katie was lucky enough to complete a BSc in Animal Behaviour and Physiology. This taught her about the evolutionary path our domesticated pets had been on and how innate behaviour and physiology are the key to happiness and health. Since university she has taught on the VN degree program, worked with Wiltshire Wildlife trust, and returned to practice part time.
Katie's recent role as research and development manager at a Pet Food Company, has been an education into the pet food industry. Leading her to achieve a diploma in Naturopathy, use diet formulation software and run a research project. She is now a self employed consultant in pet nutrition with world wide commercial and owner clients. Katie is passionate about supporting Veterinary nurses in practice and providing unbiased balance education to enable informed choices for clients.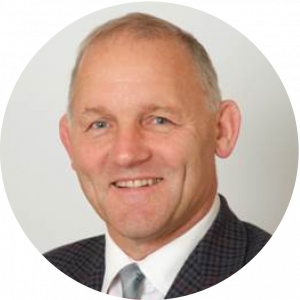 Mike Davies BVetMed CertVR CertSAO FRCVS RCVS Specialist in Small Animal Clinical Nutrition
Provet Limited

Mike Davies graduated from the Royal Veterinary College, University of London in 1976. He owned his own veterinary practice for more than 11 years and has worked in academia (Veterinary Schools at the Universities of London and Nottingham) and in industry (Pet food and pharmaceutical companies).
Mike has postgraduate Certificates in Veterinary Radiology and Small Animal Orthopaedics and a Diploma in Small Animal Clinical Nutrition, as well as a special interest in Geriatrics. He has published numerous papers in those fields, is an RCVS Specialist in Small Animal Clinical Nutrition and is working as an independent consultant and Managing Director of Provet Limited.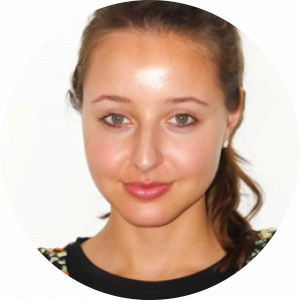 Lauren Norton BSc (Hons) RVN PGDipCAB CertVNECC
The College of Animal Welfare
Lauren graduated from the BSc Veterinary Nursing programme in 2010, and has since worked in small animal general practice and referral. Having completed a Post Graduate Certificate and Diploma, she is currently studying for an MSc in Clinical Animal Behaviour, and is an online tutor and module leader on the BSc Veterinary Nursing programme.
Lauren is particularly interested in the relationship between pet nutrition and behaviour.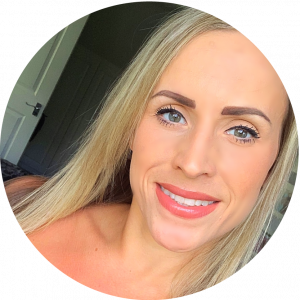 Sarah Holliday RVN C&GCertnes
Fitzpatrick Referrals Oncology and Soft Tissue Ltd
Sarah qualified as a veterinary nurse in 2008 and has a certificate in feline and canine behaviour and nursing exotic species. Sarah has a wide variety of experience in the veterinary profession including wildlife nursing, clinical coaching and veterinary management in general practice. Sarah explored the referral setting in 2016, where she joined Fitzpatrick Referrals Oncology and Soft tissue and became senior medical oncology nurse in 2017. Sarah currently runs the medical oncology team, where she supports both the patients and clients through their oncology treatment. She administers chemotherapy, assists in surgical procedures and nurses patients within their wards. Sarah has recently gained her VTS specialist qualification in oncology and is one of only 4 RVNs in the UK to hold this qualification.
The Burtons family and company have been manufacturing, distributing and servicing equipment for the veterinary community for 40 years. Our full range covers everything from anaesthesia to x-ray and is largely made in-house, in the UK. Established for three generations, the Burtons ethos is to give honest expert advice and excellent customer service to all. As well as supplying a comprehensive range of equipment, Burtons also prides itself on its world-class servicing capabilities. With a nationwide fleet of service engineers available to answer emergency callouts, as well as undertaking routine equipment maintenance.
Millpledge Veterinary has been manufacturing innovative products designed specifically for the veterinary professional for over 30 years.
Ranging from Pharmaceuticals to Nutraceuticals, Bandaging and Fluid Therapy, encompassing products for companion and large animal use. Providing complete peace of mind for the veterinary profession.
Popular products include Rapz Eazy Tear® Cohesive Bandages, Eaze-Off® Tape and Bandage Removal Spray, Tom Tiddle™ Urinary Cat Catheters, Millpack™ Sterilisation Pouches with built-in sterility test strips, Aniset™ IV Sets for small and large animals, and V-GEL® advanced species-specific supraglottic airway devices for Rabbits, Cats, and Dogs.
Visit our website at www.millpledge.com to view our full range.
Pet Remedy is a natural plant based range of calming products for pets. Easy to use and fast acting. This unique and patented formula is valerian root oil based and is made in the UK. Pet Remedy works with the pet's own natural calming mechanisms and is suitable for use in all stressful situations. Pet Remedy will also help with developing emotional resilience and wellbeing. Now used by most veterinary practices and rescues on a daily basis. Visit the vet zone on our website and you will see a detailed explanation by Dr Robert Falconer-Taylor (veterinary neuro surgeon and author), about how Pet Remedy works. You will also see links to 9 published studies showing efficacy in multi-species including cat, dog, rabbit, pig and horse.
The College of Animal Welfare
The College of Animal Welfare is one of the largest providers of veterinary nurse training in the UK, with centres in Cambridgeshire, North London, Yorkshire, Greater Manchester and Scotland. We strongly believe that education and training is the key to raising standards of animal welfare. To this end, we strive to create new and accessible opportunities for learning, and encourage employers and those working with animals to undertake appropriate levels of training and continue with lifelong learning and education.
Vetlife is a charity dedicated to supporting the veterinary profession.
Everyone in the veterinary community is welcome to contact the Vetlife Helpline for free, independent and confidential support – including veterinary nurses, veterinary students, and non-clinical staff. The Helpline can be reached on 0303 040 2551 or by anonymous email.
Following contact with the Vetlife Helpline, volunteers can refer those needing further care to our award-winning Vetlife Health Support service which provides mental health support.
Vetlife Financial Support is available for eligible veterinary surgeons, registered veterinary nurses, and their dependants in the UK.
Tickets are Still Vailable
£175
The Early Bird promotion of £125 has now ended.
All prices are listed without VAT and any stated savings include VAT.
Interested in exhibiting at Nutrition Congress?
Nutrition Congress is a one day virtual event that focuses on animal nutrition.
Why exhibit with us?
Limited exhibitor numbers - Unlike larger congresses where hundreds of exhibitors often mean that visitors will not remember everyone, exhibition space for these events is strictly limited. As such you will get the opportunity to engage with the delegates attending our congresses personally.
Make meaningful business connections – Network with those that influence decision making in veterinary practice and make relevant industry contacts virtually.
Cost effective – with exhibitor packages starting from just £50+VAT, our prices offer value for money and fall considerably below that of larger events within the industry.
To find out more contact Claire Gregory on 01480 422060.
Book now