Bookings for this event will close at 12pm on Wednesday 8th February. Unfortunately, bookings received after Friday 3rd February may not be eligible for a delegate pack.
What is Rehab Congress?
Rehab Congress is a one day virtual event focused on veterinary rehabilitation.
This congress offers 7 hours of evidenced CPD. We'll be welcoming expert industry speakers deliver lectures on topics including:
Physiotherapy for the Post-operative Spinal Patient
Brace Yourself – Orthoses in Small Animal Practice
Developments in Managing Canine Osteoarthritis
Pulsed Electromagnetic Field Therapy for Animals
Massage Therapy for the Veterinary Nurse
Who should attend?
Veterinary nurses and members of the veterinary profession looking to develop their knowledge and understanding of different veterinary rehabilitation techniques and disciplines. This congress will be particularly useful if you're:
Aiming to progress within your role
Interested in keeping up-to-date with everything happening in the industry
Why attend?
Listen to lectures from a range of speakers who will be sharing their experiences and knowledge
Q&A sessions mean your questions will be answered by the speakers themselves
Gain practical takeaways that you can implement in your practice
Gain information, product knowledge and offers from our virtual exhibitors
Earn 7 hours of evidenced CPD
Gain online access to recordings of all the lectures and lectures from previous congresses up until the next event
We strongly advise viewing our events on Google Chrome, using a PC or Laptop (or on Safari if using a MAC).  Unfortunately, our software is not currently compatible with iPads. If you have no other means of accessing the event, please do get in touch ahead of time for further guidance.
Download the agenda (PDF)
Online Registration and Exhibition
Chair's Welcome
Claire Hobson RVN Cert Ed Canine Hydrotherapist, The College of Animal Welfare
Physiotherapy for the Post-operative Spinal Patient
Fiona Doubleday BSc(Hons) Physiotherapy, MCSP, ACPAT Chartered Physiotherapist, Fitzpatrick Referrals Ltd
This presentation will delve deeper into physiotherapy techniques which can be used to help the post-operative spinal patient. We will cover the following key learning points:
An overview of the benefits of physiotherapy when rehabilitating this patient group
Examples of 3 spinal surgeries that physiotherapy can assist in the recovery of
The assessment of the post op patient and examples of rehabilitation techniques that can be useful
Case examples
Brace Yourself – Orthoses in Small Animal Practice
Diane Messum MCSP HCPC BSc(Hons) MSc VetPhysio ACPAT Cat A RAMP, Davies Veterinary Specialists 
Still a newly emerging therapeutic modality, veterinary orthoses and prosthetics originated in human health care and are now widely respected in the veterinary industry.
An orthosis is an externally applied device used to modify the structural and functional characteristics of the neuromuscular and skeletal system. Some of the materials in orthosis may be fabricated from to include neoprene, low temperature thermoplastics and high temperature polypropylene.
Knowledge of the principles of orthoses, splints and soft supports is necessary to recommend a device for our orthopaedic and neurological patients.
Join this session to gain a greater insight into how they may be used.
Live Q&A Panel
Present questions (anonymously if desired) to the speakers.
Online Exhibition and Lounges
Developments in Managing Canine Osteoarthritis
Hannah Capon MA Vet MB MRCVS, Canine Arthritis Management (CAM)
Canine osteoarthritis is a highly prevalent condition that will affect most dogs within their lifetime. Now considered a welfare concern (O'Neil et al 2019*) prevention, early diagnosis and proactive case management are prerequisites to improving the quality of life and longevity of our canine friends.
This presentation will highlight current developments in canine OA management and what the future may hold with translation into management of osteoarthritis in humans. We will cover the following key points:
Insight into developments in human OA management
Recap of the global problem in canines and an approach to combat it
Recap of the individual canine problem and an approach to combat it
Developments in identification, diagnosis and conservative/ palliative management
Strategies in OA management
*Summers JF, O'Neill DG, Church D, Collins L, Sargan D, Brodbelt DC. Health-related welfare prioritisation of canine disorders using electronic health records in primary care practice in the UK. BMC Vet Res. 2019;15(1):163. doi:10.1186/s12917-019-1902-0
Live Q&A Panel
Present questions (anonymously if desired) to the speakers.
Online Exhibition and Lounges
Pulsed Electromagnetic Field Therapy for Animals
Katie Lawrence V Phys, PGCert Vet Ed (RVC), FHEA, PGCert Eq Rehab & Performance, AHPR Registered, Animal Rehabilitation and Health Academy
Pulsed Electromagnetic Field (PEMF) is a non-invasive therapy that has a very useful place in rehabilitation. However, there are so many modalities that fall under the banner of PEMF it can be very challenging to understand the differences between the types of treatments, not to mention the research behind each one! During this session Katie will cover:
What PEMF is and how it interacts with the body
The different types of therapies that fall under the banner of PEMF
The benefits of PEMF therapy for Animals and practical use
This evidence based session will provide a deeper understanding of how PEMF works and its uses in therapy.
Massage Therapy for the Veterinary Nurse
Emily Ashdown RVN, A DIP PHYS, CSMC. RAMP. MIAAT, Companion Animal Health
Massage has many benefits for our patients both in clinics and in the hospital but is an underused tool for the veterinary nurse.
This presentation will cover the basic principles of Massage Therapy, discussing what is within the scope of practice for the RVN and how best to introduce it into your nursing practices. In this session we will cover the following:
Explanation of canine massage
Benefits of Massage
Contraindications
Conditions / indications for massage
Palpation assessment
Different strokes/techniques
Performing PROM
Massage routine
Observations during treatment
During the presentation, Emily will run through the many different aspects of how you can introduce Massage Therapy into your nursing practice. By the end of the lecture, and provide you with the knowledge to be able to:
Understand the legalities around performing massage
Identify patients that would benefit from treatment and any contraindications
Understand how to perform basic techniques.
Live Q&A Panel
Present questions (anonymously if desired) to the speakers.
Chair's Close
Claire Hobson RVN Cert Ed Canine Hydrotherapist, The College of Animal Welfare
Virtual Exhibition and Lounges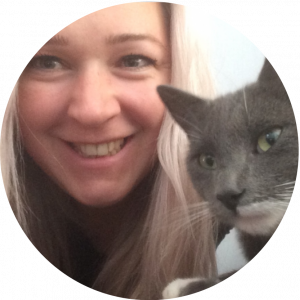 Claire Hobson RVN Cert Ed Canine Hydrotherapist 
The College of Animal Welfare
Claire is the new Head of Vet Studies at our Leeds campus, and previously was the diploma lead. Claire teaches on the Veterinary Nursing degree practical elements for all years, and on the diploma in all areas. She is also involved with the student recruitment and assists with the interviews for potential BSc and diploma students.
Claire qualified as an RVN in 2004 and started working at CAW in 2014. She has a background in charity and referral practice. Claire particularly loves surgical nursing and rehabilitation.
Claire was one of the first small handful of nurses to gain an accredited qualification in canine hydrotherapy! She worked in an orthopaedic referral practice for eight years and was heavily involved in the rehabilitation and surgical teams.
Outside of CAW, she is also an online mentor for the RCVS Leadership and Management course.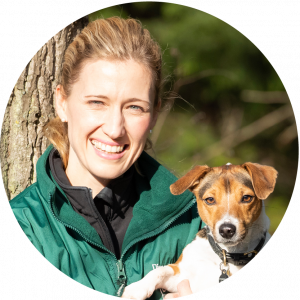 Diane Messum MCSP HCPC BSc(Hons) MSc VetPhysio ACPAT Cat A RAMP
Davies Veterinary Specialists
Diane has been a Chartered Physiotherapist for over 19 years, qualifying from the University of Birmingham in 2002. She went on to specialise in musculoskeletal outpatients and hand therapy developing knowledge and skills that were key to her current practice within the small animal field. Diane completed her Masters Degree in Veterinary Physiotherapy in 2007, awarded by the Royal Veterinary College, London.
Diane joined Davies Veterinary Specialists in 2011 to develop the therapy service. The growth of this led to the launch of the Davies Therapy and Fitness Centre in January 2017 where services now include Physiotherapy, Hydrotherapy, Splinting and Orthotics and Pain Management.
Diane continues to share her own passion for the work she does by lecturing nationally and internationally and being an active clinical educator for the Masters/Post Graduate Veterinary Physiotherapy Programmes in the UK.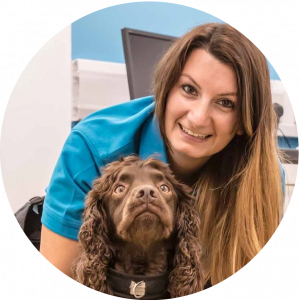 Emily Ashdown RVN, A DIP PHYS, CSMC. RAMP. MIAAT
Companion Animal Health
Emily Ashdown is the Product manager for Companion Regenerative therapies and the Stance Analyzer for Companion Animal Health. She graduated from Halesowen in 2013 with a Diploma in veterinary nursing and is a registered Veterinary nurse with the Royal College of Veterinary Surgeons. She also graduated from the college of animal physiotherapy in 2017 as a Veterinary Physiotherapist and again in 2018 in Canine Sports massage. Emily is a member of the Register for Musculoskeletal practitioners; Animal Health professions register and the international association of animal therapists. Emily has worked in many different types of practices ranging from small independent practices through to large Charity hospitals and successfully assisted managing a team of 14 nurses. She moved into rehabilitation practice in 2017 both setting up as an independent business and working for a rehabilitation facility seeing a whole range of patients. Emily has worked for Companion Animal health since 2017 in product support and clinical support roles across the UK. She has also lectured to many universities and CPD programme. She now combines her love of the Stance and regenerative medicine in helping to develop and progress the two products.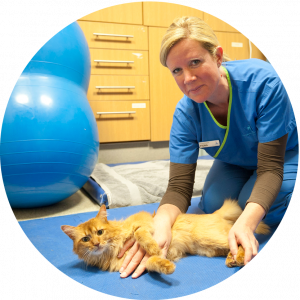 Fiona Doubleday BSc(Hons) Physiotherapy, MCSP, ACPAT Chartered Physiotherapist
Fitzpatrick Referrals Ltd
Fiona qualified as a human physiotherapist from Brighton University in 1995. She then went on to work in the human sector at her local hospital in Guildford, Surrey completing her junior rotations in areas such as orthopaedics, neurology, ICU, respiratory and elderly care. Fiona had always had a life-long wish to work with animals and researched a relatively new area of physiotherapy – Veterinary.
Fiona undertook post graduate training in Veterinary Physiotherapy and qualified as a Category A member of ACPAT (The Association of Chartered Physiotherapists in Animal Therapy) at the beginning of 1998. She set up her own business treating equine and small animal patients locally to where she lived. During this time, she met Professor Fitzpatrick who started to refer her some patients. In 2007, Fitzpatrick Referrals opened it's new hospital and Fiona sold her private practice so she could work back in the hospital setting. In 2012, Fiona became Rehabiltation team Leader and currently manages a team of 18 staff – a mixture of physiotherapists and hydrotherapists. Fiona currently divides her time between treating the hospital patients whilst overseeing her team.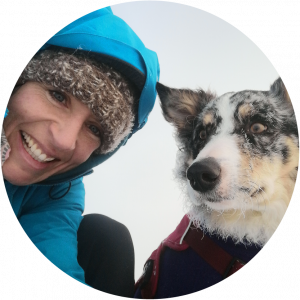 Hannah Capon MA Vet MB MRCVS
Canine Arthritis Management (CAM)
Hannah Capon MA Vet MB MRCVS, winner of the 2020 Royal College of Veterinary Surgeons Impact Award, the 2019 Ceva Vet of the Year and finalist in the 2019 Petplan Vet of the Year, is a first opinion veterinary surgeon in the UK. Recognised for her tireless work on Canine Arthritis Management (CAM) an online education and support service for owners of arthritic dogs and professionals that care for them. 
CAM began as a simple Facebook page in 2015 where Hannah would promote earlier identification and thorough multimodal management plans. Now it boasts a flourishing service run by a team of veterinary professionals who volunteer their time and expertise to help owners. CAM has become an unstoppable force. A respected website full of downloads, like the unique Home Safe tool (#itsmyhometoo), a large social media presence through Facebook, Instagram, twitter and YouTube. An online shop stocking awareness merchandise, owner education and other canine essentials. An education provider for first opinion practices, as well as dog groups, paraprofessionals and owners. An inspirational campaign group to raise awareness of the serious nature of this disease (#yourdogmoreyears). CAM has worked with numerous industry partners but are especially proud of recent work with Hills Pet Foods creating a 12 part webinar series that had 1300 sign ups within the first 3 weeks of release.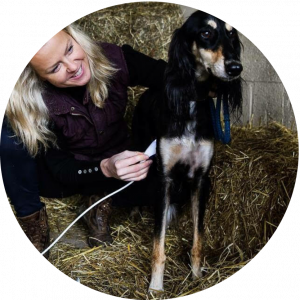 Katie Lawrence V Phys, PGCert Vet Ed (RVC), FHEA, PGCert Eq Rehab & Performance, AHPR Registered
Animal Rehabilitation and Health Academy
Katie is managing director at the Animal Rehabilitation and Health Academy, a training company which specialises in veterinary physiotherapy and rehabilitation CPD. She has been a veterinary physiotherapist for over 20 years and has been involved in training since 2003. Katie holds a Postgraduate Certificate in Veterinary Education from the RVC and has been awarded a lifetime fellowship of the Higher Education Academy.
Katie has developed many programmes including a BSc (Hons) in Veterinary Physiotherapy as well as numerous short courses and CPD. Co-author of the Electrophysical Agents chapter in a core Animal Physiotherapy textbook Katie has a specialist interest in the use of electrotherapies in veterinary rehabilitation.
The BVRSMA aims to provide continuing professional development for veterinary surgeons, physiotherapists, and nurses who have an interest in small animal rehabilitation and sports medicine. BVRSMA is affiliated with the BSAVA.
Membership benefits include access to clinical club discussions, member's library, case study presentations plus more.
The main aims of the BVRSMA are to:
Regulate the use of hydrotherapy, physiotherapy and rehabilitation to ensure it is performed by qualified and experienced professionals
Maintain standards of excellence in our field
Encourage and fund scientific research and evidence based clinical trials
Achieve recognition from regulatory bodies such as the RCVS
Celtic SMR Ltd supply therapeutic laser, diagnostic ultrasound and digital x-ray to the UK and Ireland veterinary market. Operating for over 30 years, our dedicated team of veterinary demonstrators, service technicians, engineers and account managers ensure that we provide an excellent service. With over 400 therapeutic lasers supplied across the UK and Ireland we are perfectly placed to support your business.
Equicantis – the equine and canine exercise prescription app! Equicantis allows you to create bespoke, digital exercise plans for your clients. Help your clients to reach rehab goals by sending them personalised home exercise programmes with videos, photos, descriptions, sets and reps and any additional notes. With Equicantis Pro, all content is fully editable, and you can even add your own exercises! Safely store your client data, including any accompanying documents. Then send your plans directly by email, copy the link, or save as a pdf to print or attach to an email. Creating exercise plans couldn't me simpler! Subscribe to Equicantis Pro, monthly or annual, and receive a 20% discount for 12 months! Use code: CAW20 at checkout.
The College of Animal Welfare
The College of Animal Welfare is one of the largest providers of veterinary nurse training in the UK, with centres in Cambridgeshire, North London, Yorkshire, Greater Manchester, West Midlands, County Durham and Scotland. We strongly believe that education and training is the key to raising standards of animal welfare. To this end, we strive to create new and accessible opportunities for learning, and encourage employers and those working with animals to undertake appropriate levels of training and continue with lifelong learning and education.
Register your details now to receive information about this event and other CPD courses
Rehab Congress is a one day virtual event that focuses on veterinary rehabilitation.
Why exhibit with us?
Limited exhibitor numbers - Unlike larger congresses where hundreds of exhibitors often mean that visitors will not remember everyone, exhibition space for these events is strictly limited. As such you will get the opportunity to engage with the delegates attending our congresses personally.
Make meaningful business connections – Network with those that influence decision making in veterinary practice and make relevant industry contacts virtually.
Cost effective – with exhibitor packages starting from just £50+VAT, our prices offer value for money and fall considerably below that of larger events within the industry.
To find out more contact Claire Gregory on 01480 422060.