Rehab Congress
Thursday 8th February 2024
Early Bird pricing is available until Friday 15th December 2023
What is Rehab Congress?
Rehab Congress is a one day virtual event focused on veterinary rehabilitation.
This congress offers 7 hours of evidenced CPD. We'll be welcoming expert industry speakers deliver lectures on topics including:
Rehabilitating the Cranial Cruciate Patient
Post-Op Management of the Neuro Patient
Feline Rehabilitation: Where to start
Physiotherapeutic techniques: Effective support and care in the inpatient setting
Weight management support for rehab
Who should attend?
Veterinary nurses and members of the veterinary profession looking to develop their knowledge and understanding of different veterinary rehabilitation techniques and disciplines. This congress will be particularly useful if you're:
Aiming to progress within your role
Interested in keeping up-to-date with everything happening in the industry
Why attend?
Listen to lectures from a range of speakers who will be sharing their experiences and knowledge
Q&A sessions mean your questions will be answered by the speakers themselves
Gain practical takeaways that you can implement in your practice
Gain information, product knowledge and offers from our virtual exhibitors
Earn 7 hours of evidenced CPD
Gain online access to recordings of all the lectures and lectures from previous congresses up until the next event
Download the agenda (PDF)
Online Registration and Exhibition
Chair's Welcome
Rehabilitating the Cranial Cruciate Patient
Diane Messum, MCSP HCPC BSc(Hons) MSc VetPhysio ACPAT Cat A RAMP, Davies Veterinary Specialists
Partial or complete rupture of the cranial cruciate ligament is one of the most common causes of hind limb lameness in dogs. It can result in pain commonly associated with lameness, muscle atrophy and poor limb function as a result of dynamic joint instability. During this presentation we will cover the following key points:
• Discuss the effect that cranial cruciate disease has on the joints structure, motion and function
• Conservative and surgical management options for cranial cruciate disease
• Post-injury or post-surgical rehabilitation for cranial cruciate disease
• The importance of restoring range of motion, muscle strength and neuromuscular control to minimise the progression of degenerative joint disease
Post-Op Management of the Neuro Patient
Mathilde Granger, DVM, MRCVS, Dip APhys, CVPP, Vet&Physio Ltd
After spinal cord injury, several basic neurological functions can be affected; from subtle proprioceptive deficits to paraplegia and incontinence.
In this session, we will briefly present the consequences of spinal cord injury and see how this will guide the different phases of the rehabilitation program. We will explain the basics behind different rehabilitation techniques such as acupuncture, physiotherapeutic exercises and laser therapy.
We will end with suggesting some standard rehabilitation programs to apply in your clinic, adapted with specific goals for the affected patient and based on regular review of the progress.
Live Q&A Panel
Present questions (anonymously if desired) to the speakers.
Online Exhibition and Lounges
Feline Rehabilitation: Where to start
Sian Baker RVN, SMART Veterinary Clinic Ltd
This presentation will focus on looking at the best ways to successfully manage feline rehabilitation in practice and the main starting points to consider.
We will look at the basics of feline behaviour, home environment and pain presentation. We will then consider how this can impact their rehabilitation management and the ways in which we approach their assessment and treatment (at home and at the practice) so we can look to gain the most successful outcomes.
Cats are not small dogs and this talk aims to highlight this and to arm delegates with simple tips and tools to help target our feline patients treatments more appropriately.
Live Q&A Panel
Present questions (anonymously if desired) to the speakers.
Online Exhibition and Lounges
Physiotherapeutic techniques: Effective support and care in the inpatient setting
Sarah Conley, Chartered Physiotherapist ACPAT (Cat A), MCSP, HCPC, MSc, PGDip, BSc (Hons) PGCE, Davies Veterinary Specialists
This session will consider the needs of a variety of patient presentations - how best to support your patients from a physiotherapeutic point of view, how to optimise the rest environment and make use of efficient support systems.
Strategies for proactive management of recumbent patients will also be considered in relation to associated pathology and we will discuss a range of support techniques and ergonomics that can optimise independence, mobility and comfort.
A concise overview of canine biomechanics will also be included to deepen understanding and allow you to offer the best targeted support alongside manual techniques; looking at when (and when not) to use them.
Weight management support for rehab
Dr Eleanor Raffan, BVM&S PhD MRCVS CertSAM DipECVIM-CA AFHEA, University of Cambridge
In this presentation, Dr Eleanor Raffan, a vet and researcher from the University of Cambridge will outline recent research on how genetics, hormones, feeding practices, owner management and much more interact to cause obesity.
She will discuss how we can use that knowledge to improve our management of overweight patients by targeting interventions to match the particular challenges individual pet/owner combinations face, particularly in the context of rehab patients with their particular challenges.
Live Q&A Panel
Present questions (anonymously if desired) to the speakers.
Chair's Close
Virtual Exhibition and Lounges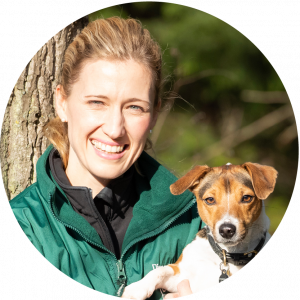 Diane Messum MCSP HCPC BSc(Hons) MSc VetPhysio ACPAT Cat A RAMP
Davies Veterinary Specialists
Diane has been a Chartered Physiotherapist for over 19 years, qualifying from the University of Birmingham in 2002. She went on to specialise in musculoskeletal outpatients and hand therapy developing knowledge and skills that were key to her current practice within the small animal field. Diane completed her Masters Degree in Veterinary Physiotherapy in 2007, awarded by the Royal Veterinary College, London.
Diane joined Davies Veterinary Specialists in 2011 to develop the therapy service. The growth of this led to the launch of the Davies Therapy and Fitness Centre in January 2017 where services now include Physiotherapy, Hydrotherapy, Splinting and Orthotics and Pain Management.
Diane continues to share her own passion for the work she does by lecturing nationally and internationally and being an active clinical educator for the Masters/Post Graduate Veterinary Physiotherapy Programmes in the UK.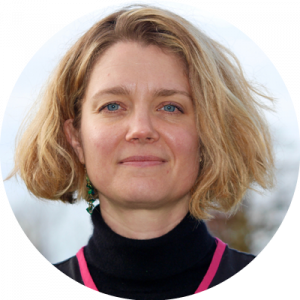 Mathilde Granger DVM, MRCVS, Dip APhys, CVPP
Vet&Physio Ltd
Mathilde graduated as a vet in France in 2002 and has been working in the UK since 2006; initially as a general practice vet and then an emergency vet. She passed a Diploma of Animal Physiotherapy in 2012.
In 2019, Mathilde founded Vet&Physio Ltd, a small animal physiotherapy, pain management and rehabilitation centre based in Somerset, UK. She is particularly interested in looking after older pets and chronic pain patients and in 2022, became a certified Veterinary Pain Practitioner.
Mathilde has been Chair of the British Veterinary Rehabilitation and Small Animal Association (BVRSMA) since 2021 and she is also a member of the International Veterinary Association for Pain Management (IVAPM).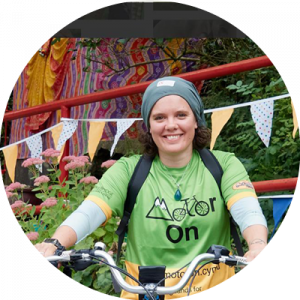 Sian Baker RVN
SMART Veterinary Clinic Ltd
Sian qualified from the University of Bristol in 2006 with a 2:1 degree in Veterinary Nursing and Practice Administration and is a registered Veterinary Nurse. She has been working at the Smart Clinic since 2011, and is now Practice Management Director.
Sian is also Treasurer of the BVRSMA and has been an active committee member for nearly 10 years.
Her main interest is still the nutritional management of the cases seen at the clinic but she has always had a keen interest in feline medicine and the approach to feline patient management and treatment. Her own beloved cat Hugo has been a constant support in her learning, having received rehabilitation treatment for the last few years.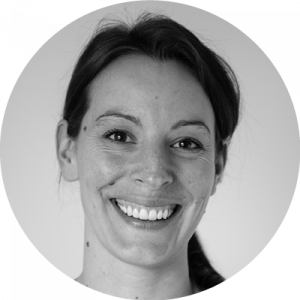 Sarah Conley, Chartered Physiotherapist ACPAT (Cat A), MCSP, HCPC, MSc, PGDip, BSc (Hons) PGCE
Davies Veterinary Specialists
After an initial career lecturing in equine studies and as Assistant Head of Department (FE) at Myerscough College in Lancashire, Sarah completed an MSc in Physiotherapy in 2012 at Manchester Metropolitan University.
Since then, she has worked as a Chartered Physiotherapist in both acute and primary care settings within the NHS, in predominantly neurological and musculoskeletal settings.
Following completion of a Veterinary Physiotherapy post graduate diploma from the University of Liverpool in 2016, Sarah has worked as a Veterinary Physiotherapist at Davies Veterinary Specialists, seeing a variety of case presentations in both inpatient and outpatient settings.
Sarah has a specialist interest in vestibular and acute neurological rehabilitation.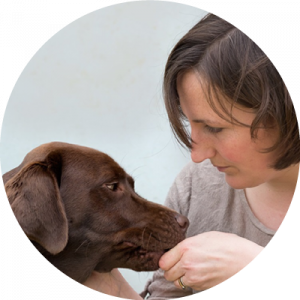 Dr Eleanor Raffan, BVM&S PhD MRCVS CertSAM DipECVIM-CA AFHEA
University of Cambridge
Eleanor Raffan is a vet and researcher at the University of Cambridge.
Having trained as a small animal internal medicine specialist and spent time in general practice, she now divides her time between offering a clinical obesity referral service and researching how genetics, behaviour, owner management and hormones interact to predispose our pets to weight gain.
Katie has developed many programmes including a BSc (Hons) in Veterinary Physiotherapy as well as numerous short courses and CPD. Co-author of the Electrophysical Agents chapter in a core Animal Physiotherapy textbook Katie has a specialist interest in the use of electrotherapies in veterinary rehabilitation.
We will be releasing our 2024 Exhibitors shortly. For now, you can find out who exhibited at our 2023 event below.
Our 2023 Sponsors:
The BVRSMA aims to provide continuing professional development for veterinary surgeons, physiotherapists, and nurses who have an interest in small animal rehabilitation and sports medicine. BVRSMA is affiliated with the BSAVA.
Membership benefits include access to clinical club discussions, member's library, case study presentations plus more.
The main aims of the BVRSMA are to:
Regulate the use of hydrotherapy, physiotherapy and rehabilitation to ensure it is performed by qualified and experienced professionals
Maintain standards of excellence in our field
Encourage and fund scientific research and evidence based clinical trials
Achieve recognition from regulatory bodies such as the RCVS
Celtic SMR Ltd supply therapeutic laser, diagnostic ultrasound and digital x-ray to the UK and Ireland veterinary market. Operating for over 30 years, our dedicated team of veterinary demonstrators, service technicians, engineers and account managers ensure that we provide an excellent service. With over 400 therapeutic lasers supplied across the UK and Ireland we are perfectly placed to support your business.
Equicantis – the equine and canine exercise prescription app! Equicantis allows you to create bespoke, digital exercise plans for your clients. Help your clients to reach rehab goals by sending them personalised home exercise programmes with videos, photos, descriptions, sets and reps and any additional notes. With Equicantis Pro, all content is fully editable, and you can even add your own exercises! Safely store your client data, including any accompanying documents. Then send your plans directly by email, copy the link, or save as a pdf to print or attach to an email. Creating exercise plans couldn't me simpler! Subscribe to Equicantis Pro, monthly or annual, and receive a 20% discount for 12 months! Use code: CAW20 at checkout.
The College of Animal Welfare
The College of Animal Welfare is one of the largest providers of veterinary nurse training in the UK, with centres in Cambridgeshire, North London, Yorkshire, Greater Manchester, West Midlands, County Durham and Scotland. We strongly believe that education and training is the key to raising standards of animal welfare. To this end, we strive to create new and accessible opportunities for learning, and encourage employers and those working with animals to undertake appropriate levels of training and continue with lifelong learning and education.
Early Bird Tickets Available
£125+VAT
That's a saving of £60
Once the Early Bird promotion ends, your ticket will cost: £175+VAT
Early Bird pricing is available until Friday 15th December 2023.
All prices are listed without VAT and any stated savings include VAT.
Rehab Congress is a one day virtual event that focuses on veterinary rehabilitation.
Why exhibit with us?
Limited exhibitor numbers - Unlike larger congresses where hundreds of exhibitors often mean that visitors will not remember everyone, exhibition space for these events is strictly limited. As such you will get the opportunity to engage with the delegates attending our congresses personally.
Make meaningful business connections – Network with those that influence decision making in veterinary practice and make relevant industry contacts virtually.
Cost effective – with exhibitor packages starting from just £50+VAT, our prices offer value for money and fall considerably below that of larger events within the industry.
To find out more contact Claire Gregory on 01480 422060.
Book now