Wildlife and Exotics Congress
Thursday 19 October 2023
What is Wildlife and Exotics Congress?
Wildlife and Exotics Congress is a one day virtual event that explores the care of wildlife and exotic species in veterinary practice.
This congress offers 7 hours of evidenced CPD and we will be welcoming a range of expert industry speakers to deliver lectures on topics including:
Preliminary Veterinary Care of British Wild Fauna
Triaging the Avian Patient
Rabbits - How to get the Bloods out and the Meds in
Reptile Factfile: The ABC's of dealing with reptiles in practice
Nursing Aquatic Patients
Who should attend?
Veterinary nurses looking to develop their knowledge of wildlife and exotics nursing. This congress will be particularly useful if you're:
Interested in learning more about caring for British wild fauna, avian patients, reptiles or aquatic patients
Aiming to specialise in the nursing of wildlife or exotic species
Aiming to progress within your role
Interested in keeping up-to-date with everything happening in the industry
Why attend?
Listen to lectures from a range of speakers who will be sharing their experiences and knowledge
Q&A sessions mean your questions will be answered by the speakers themselves
Gain practical takeaways that you can implement in your practice
Gain information, product knowledge and offers from our virtual exhibitors
Earn 7 hours of evidenced CPD
Gain online access to recordings of all the lectures and lectures from previous congresses up until the next event
Download the agenda (PDF)
Online Registration, Exhibition and Lounges
Chair's Welcome
Preliminary Veterinary Care of British Wild Fauna
Nicola Williams BSc (Hons) RVN C&GCertVNES
This presentation is designed to give nurses a good grounding in how best to approach a wildlife admission within veterinary practice.  We will cover for the following key learning points:
The initial first aid of wild fauna
The importance of the veterinary practice as a first line in wildlife care
The difference between wildlife and domestic patients and how this can affect our nursing interventions
The role of the veterinary nurse in being an advocate for wildlife in practice
Common case examples
Triaging the Avian Patient
Iain Cope, BSc (VetSci) (Hons), CertAVP(ZM), BVM&S, MRCVS, RCVS Recognised Advanced Practitioner in Zoological Medicine
This presentation will cover what you need to know and think about when a bird is booked in at clinic.
We will cover species, husbandry, clinical presentations, handling, blood sampling and anaesthesia.
Live Q&A Panel
Present questions (anonymously if desired) to the speakers.
Morning Break, Online Exhibition and Lounges
Rabbits - How to Get the Bloods Out and the Meds In
Jo Hinde-Megarity RVN, LagoLearn
This talk will discuss 2 main topics: Blood sampling and common medications including analgesia.
Placing IV cannulas and taking blood samples can be a daunting thought but these top tips including sample sites, local anaesthesia and general stress reduction will help.
Analgesia is vital and we will cover a range of different types to enable you to understand the important pharmacokinetics of each and allow you to take a polypharmacy approach to your treatment plans.
Other common medications such as antibiotics and prokinetics will be delved in to as we look at their potential indications and administration routes.
Live Q&A Panel
Present questions (anonymously if desired) to the speakers.
Lunch Break, Online Exhibition and Lounges
Reptile Factfile: The ABC's of Dealing with Reptiles in Practice
Dr Fabian Rivers MVDr GPCert (ExAP) MRCVS, Dready Vet

Reptile medicine is becoming more developed by the day; but the gap between specialist niche practices and typical GP practices appears to be getting bigger. Where the default before was barely anybody knew, now we have some who know a lot, and many who know very little.
My role is to continue to demystify the idea that reptile medicine and application is *that* difficult and this presentation aims to arm you with some basic skills, know-how and explanations to feel more prepared and confident with reptile work.
Nursing Aquatic Patients
Matthew Rendle RVN, The Association of Zoo and Exotic Veterinary Nurses (AZEVN)
An overview of nursing aquatic species in practice and further afield, this presentation will include some practical suggestions and tips; focusing on the following key learning points:
Insight in to need for appropriate water for procedures
Common presentation of aquatic species in practice
Treatment suggestions
How to carry out safe anaesthesia in these challenging species
Live Q&A Panel
Present questions (anonymously if desired) to the speakers.
Chair's Close
Online Exhibition and Lounges
Please note this programme is subject to change.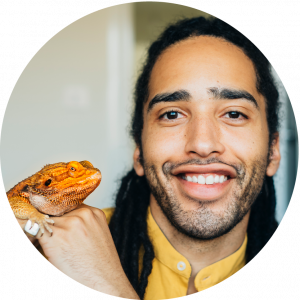 Dr Fabian Rivers MVDr GPCert (ExAP) MRCVS
Dready Vet
Fabian graduated in 2018 from the University of Veterinary and Pharmaceutical Sciences, Brno. He is currently an exotics and companion animal vet in Birmingham.
More commonly known as Dready Vet, an initiative started in 2013, he has written, featured and given talks to a variety of veterinary and non-veterinary publications, universities and initiatives. He is currently the British Veterinary Association recent graduate representative and is a keen contributor on topics surrounding mental health, racism, new graduate and student welfare, and the wider complexities of the veterinary community.
In 2020, he was awarded BVA Young Vet of the Year.
Fabian is currently undertaking a certificate in exotic animal practice clinically and mentors' students on exotic specific casework when going into practice. He was a clinical lead at one of the two exotic specific practices in Birmingham and his interests are in preventative welfare particularly in reptiles.
Fabian is also one of the vets on the Pets Factor, a children's TV show on the CBBC, mainly placed as the exotics focused member of the team.  He also presented a documentary in 2021 named, 'Britain's Puppy Boom; Counting the Cost' which aired on BBC One, BBC Three and iPlayer.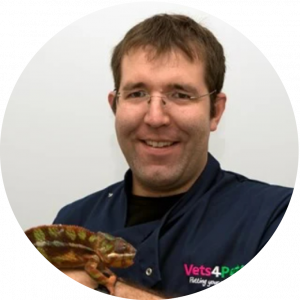 Iain Cope, BSc (VetSci) (Hons), CertAVP(ZM), BVM&S, MRCVS, RCVS Recognised Advanced Practitioner in Zoological Medicine
Iain Cope qualified in 2006 from Edinburgh University and gained his certificate in Zoological Medicine in 2011. Having worked in mixed and exotic small animal practices, Iain set up his own clinic in 2016. Iain has published in several journals, teaches at Cambridge University and presents at congresses. His current work involves exotic and zoo species and he is zoo vet at 4 collections.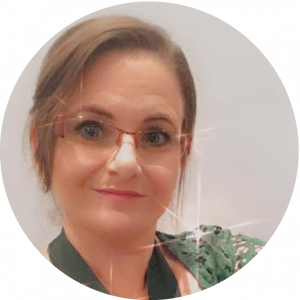 Jo Hinde-Megarity RVN
LagoLearn
Jo has worked in the veterinary industry since 2007 and has always had a special interest in rabbits. She co-owns LagoLearn, which provides rabbit specific CPD to veterinary professionals in the UK and Internationally. She spends a significant amount of voluntary time highlighting animal welfare, is the Secretary of the AZEVN and is proud have been the President of the BVNA in 2019/2020. Jo has received several awards over the years including the Blue Cross Veterinary Nurse of the Year in 2014, an RCVS Innovation Award winner in 2017 and the IFAW Animal Advocate Award in 2017.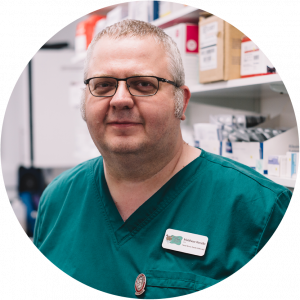 Matthew Rendle RVN
The Association of Zoo and Exotic Veterinary Nurses (AZEVN)
In 1994 he was made Senior Theatre Nurse. He left in 2003 to pursue his interest in zoo and wildlife nursing at the Zoological Society of London. Matthew left the Zoo in April 2017 to look for new challenges within exotic and wildlife nursing.
Matt has experience in the nursing care for many species from ants to elephants (and most things in-between) and has been fortunate to travel as part of his roles.
Matt has been recognised for his managerial skills and in 2020 was awarded The Bruce Vivash Jones Veterinary Nursing award by the BSAVA, as recognition for outstanding contribution to advancement of small animal veterinary nursing.
He lectures throughout Europe and America to veterinary nursing and veterinary surgeon undergraduates as part of their core modules on topics such as the husbandry and welfare of exotic species and some areas of zoo and wildlife diagnostic imaging and anaesthesia.
Matt has completed a three-year term on the British Veterinary Nursing Association Council, which allowed him to help promote and raise the profile of veterinary nursing in the UK and is currently an elected member of the RCVS Veterinary Nursing council, working on many aspects of progressing and elevating the veterinary nursing profession.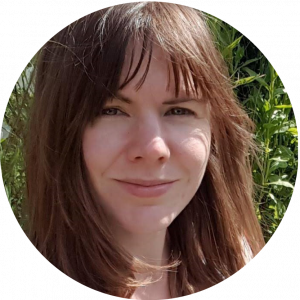 Nicola Williams BSc (Hons) RVN C&GCertVNES
Nicola graduated as an RVN in 2015 whilst working at a 24-hour emergency referral practice. During her time in referral, she volunteered at several wildlife hospitals and charities within the UK where she gained valuable skills that helped her to gain employment at RSPCA Stapeley Grange Wildlife Hospital.
Once qualified, Nicola went on to complete her certificate in veterinary nursing of exotic species and wildlife.
Outside of her work duties, Nicola pursues her interest in biological monitoring, surveying and conservation, and volunteers for several wildlife organisations such as Shropshire Dormouse Group, Butterfly Conservation, Wildlife Trust and the British Trust of Ornithology.
The Burtons family and company have been manufacturing, distributing and servicing equipment for the veterinary community for 40 years. Our full range covers everything from anaesthesia to x-ray and is largely made in-house, in the UK. Established for three generations, the Burtons ethos is to give honest expert advice and excellent customer service to all. As well as supplying a comprehensive range of equipment, Burtons also prides itself on its world-class servicing capabilities. With a nationwide fleet of service engineers available to answer emergency callouts, as well as undertaking routine equipment maintenance.
Millpledge Veterinary has been manufacturing innovative products designed specifically for the veterinary professional for over 30 years.
Ranging from Pharmaceuticals to Nutraceuticals, Bandaging and Fluid Therapy, encompassing products for companion and large animal use. Providing complete peace of mind for the veterinary profession.
Popular products include Rapz Eazy Tear® Cohesive Bandages, Eaze-Off® Tape and Bandage Removal Spray, Tom Tiddle™ Urinary Cat Catheters, Millpack™ Sterilisation Pouches with built-in sterility test strips, Aniset™ IV Sets for small and large animals, and V-GEL® advanced species-specific supraglottic airway devices for Rabbits, Cats, and Dogs.
Visit our website at www.millpledge.com to view our full range.
Pet Remedy is a natural plant based range of calming products for pets. Easy to use and fast acting. This unique and patented formula is valerian root oil based and is made in the UK. Pet Remedy works with the pet's own natural calming mechanisms and is suitable for use in all stressful situations. Pet Remedy will also help with developing emotional resilience and wellbeing. Now used by most veterinary practices and rescues on a daily basis. Visit the vet zone on our website and you will see a detailed explanation by Dr Robert Falconer-Taylor (veterinary neuro surgeon and author), about how Pet Remedy works. You will also see links to 9 published studies showing efficacy in multi-species including cat, dog, rabbit, pig and horse.
The College of Animal Welfare
The College of Animal Welfare is one of the largest providers of veterinary nurse training in the UK, with centres in Cambridgeshire, North London, Yorkshire, Greater Manchester and Scotland. We strongly believe that education and training is the key to raising standards of animal welfare. To this end, we strive to create new and accessible opportunities for learning, and encourage employers and those working with animals to undertake appropriate levels of training and continue with lifelong learning and education.
Vetlife is a charity dedicated to supporting the veterinary profession.
Everyone in the veterinary community is welcome to contact the Vetlife Helpline for free, independent and confidential support – including veterinary nurses, veterinary students, and non-clinical staff. The Helpline can be reached on 0303 040 2551 or by anonymous email.
Following contact with the Vetlife Helpline, volunteers can refer those needing further care to our award-winning Vetlife Health Support service which provides mental health support.
Vetlife Financial Support is available for eligible veterinary surgeons, registered veterinary nurses, and their dependants in the UK.
Wildlife and Exotics Congress
All prices are listed without VAT and savings including VAT.
Book now
Interested in exhibiting at Wildlife and Exotics Congress?
Wildlife and Exotics Congress is a one day virtual event that explores the care of wildlife and exotic species in veterinary practice.
Why exhibit with us?
Limited exhibitor numbers - Unlike larger congresses where hundreds of exhibitors often mean that visitors will not remember everyone, exhibition space for these events is strictly limited. As such you will get the opportunity to engage with the delegates attending our congresses personally.
Make meaningful business connections – Network with those that influence decision making in veterinary practice and make relevant industry contacts virtually.
Cost effective – with exhibitor packages starting from just £50+VAT, our prices offer value for money and fall considerably below that of larger events within the industry.
To find out more contact Claire Gregory on 01480 422060.