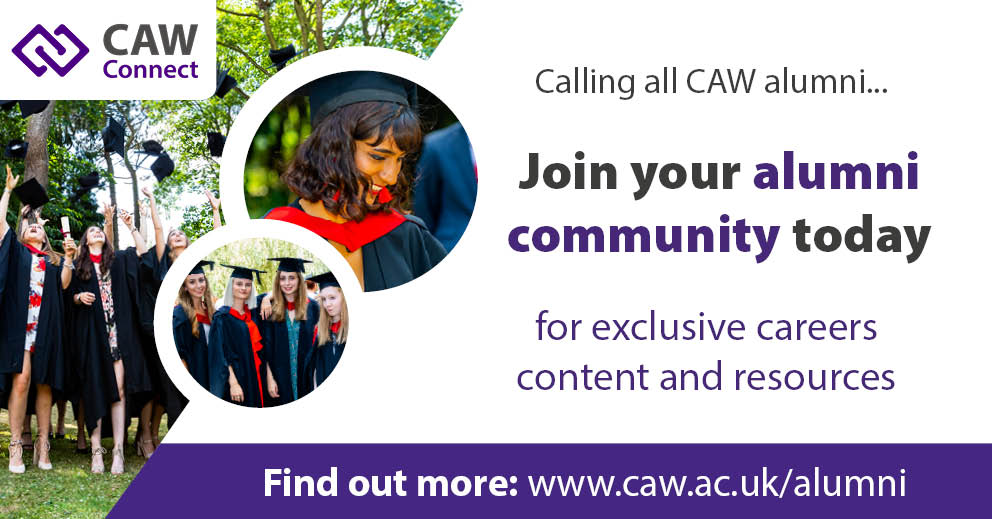 CAW Connect
Your personal Alumni Community
After you complete your studies with The College of Animal Welfare, you will be invited to subscribe to our exclusive alumni newsletter, CAW Connect.
Subscribing to CAW Connect allows you to access special alumni discounts and CPD offers, benefit from exclusive resources and careers advice, get the latest industry news straight to your inbox and keep up-to-date with college news and charity fundraising!
Alumni members who subscribe to the CAW Connect newsletter will be able to access a range of discounts we have put together for our alumni community, to say thank you for staying in touch with the College. In the past we have offered discounts on:
Industry magazines, congresses and CPD courses
Professional membership bodies
Clothing and merchandise
If you're an alumni member and would like to access our special discounts and offers, subscribe to the CAW Connect newsletter.
Free careers advice and industry resources
By subscribing to the CAW Connect newsletter, Alumni at The College of Animal Welfare can make use of job-specific careers advice and workplace resources such as:
Educational posters for your practice waiting room
Interview preparation sheets
Practice rota templates
And much more!