Clinical Coach Congress
Date TBC
What is Clinical Coach Congress?
Clinical Coach Congress is a unique conference dedicated purely to supporting clinical coaches and those involved in veterinary nurse training.
Clinical Coach Congress is recognised by the Royal College of Veterinary Surgeons (RCVS) as clinical coach standardisation, meaning it is, not only, the ideal opportunity to learn from fellow clinical coaches and expert industry speakers, but it will also provide up to 7 hours of CPD.
Formerly known as the "Training Practice (TP) Congress".
Who should attend?
Clinical coaches and those involved in veterinary nurse training. Whether you are a new or aspiring clinical coach, or have been one for many years, this congress is for you! The congress will be particularly useful if you are:
New to your role and looking for some guidance
Interested in learning more about coaching and mentoring
Aiming to progress within your role
Interested in keeping up-to-date with everything happening in the industry
Why attend?
Listen to lectures from a range of speakers who will be sharing their experiences and knowledge
Q&A sessions mean your questions will be answered by the speakers themselves
Gain practical takeaways on a variety of topics that you can implement in your practice
Earn 7 hours of evidenced CPD
Gain online access to recordings of all the lectures and lectures from previous congresses up until the next event
Our agenda for the 2024 event will be available soon.
Agenda from our last event on Wednesday 5 July  2023:
Online Registration, Exhibition and Lounges
Chair's Welcome
Barbara Drysdale, VetSkill 
Establishing a Successful Mentoring Relationship
Alice Hewitt BVetMed(Hons) MA PGCertVetEd FHEA MRCVS, Alice Hewitt Coaching
Being a clinical coach is about more than just teaching. As a clinical coach, you have a unique and powerful opportunity to help someone to develop both personally and professionally; to use your wisdom, knowledge and experience to guide and support them.
The best way you can do this is by creating a strong and successful mentoring relationship with your student.
In this session, we'll discuss how to establish a successful mentoring relationship, how to set boundaries with your student, how to deal with challenges and how to give effective feedback to keep you and your student on track.
A Crash Course in Confidence - For You and Your Student
Dr Libby Kemkaran-Thompson MA VETMB MRCVS, Kemkaran Consulting Ltd
Move from command and control management to trust and inspire leadership. Come and discover how you communicate with other people and how to ooze charisma and charm to all 4 of the Big Cat Brains types.
When you know how and where to use your superpowers, you live in your zone of genius and you grow in confidence day by day. This behavioural psychology lecture will teach you how to 'tame your team' and help you 'find your flow' to keep your practice running at peak performance.
Bring your best cognitive diversity and let's go!
Live Q&A Panel
Present questions (anonymously if desired) to the speakers.
Morning Break, Online Exhibition and Lounges
Updates to the VN Qualification and a Masterclass for the New ePortfolio
Jennifer Scrimshaw RVN, The College of Animal Welfare
Jenn will provide a brief synopsis of important updates and all you need to know in a nutshell about the new VTEC VN qualification on offer from CAW.
This will be followed by a presentation on assessment skills and the NPL, including recent updates you need to be aware of and how best to navigate this area to help your student reach their fullest potential.
This presentation will be followed by a live Q&A and further Q&A break out rooms with IQAs from the college, on hand to answer any specific questions you have on either the course itself or the NPL / ePortfolio.
Live Q&A Panel
Present questions (anonymously if desired) to the speakers.
Live Q&A Expo Booths (Optional)
Join the CAW IQA team across two Expo Booths, to answer your specific questions around the VN qualification and the ePortfolio. Jennifer Scrimshaw will answer any questions specifically for the NPL and Laura Osler for the ePortfolio.
Lunch Break, Online Exhibition and Lounges
How to Support Your Student with their Revision - Tips and Tricks to Help Your Student Succeed
Meg Richards FdSc RVN Canine Hydrotherapist
Does your student struggle with their revision? Do they dread their exams? This presentation will help you to guide your student through their exam periods, giving you revision tips and tricks to pass on. It will offer you creative revision ideas, games and much more to help them to retain information.
This talk aims to go a long way to helping you to help your student feel more prepared and confident heading into their exams and will help you to better support them along the way.
Preparing Students for OSCEs – The Mental Game
Catherine Rolfe Grad Dip VN RVN FHEA
Why is it that you can have two students each equally competent in practice, and one passes their OSCEs and the other fails and perhaps goes on to fail again?
Beyond the practical OSCE preparation that we help our students with is what is sometimes referred to as the mental game, which as we'll explore in this talk, underpins everything.
In this presentation, we'll look at some of the science behind how elements such as sleep, mindset, awareness, language and visualisation impact practical performance and how this knowledge can be used to help your students to OSCE success and beyond.
Live Q&A Panel
Present questions (anonymously if desired) to the speakers.
Chair's Close
Barbara Drysdale, VetSkill 
Online Exhibition and Lounges
Please note this programme is subject to change.
Our speakers for the 2024 event will be announced soon.
Speakers from our last event on Wednesday 5 July  2023: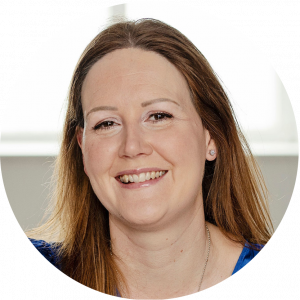 Alice Hewitt BVetMed(Hons) MA PGCertVetEd FHEA MRCVS
Alice Hewitt Coaching

After graduating from the RVC in 2004, Alice worked predominantly in first opinion small animal practice; combining clinical practice with coaching, mentoring and teaching.
Alice is unashamedly a people person and loves helping people to grow and develop, to unlock their potential and to reach new heights. She is a firm believer in the importance of 'soft skills' and personal and career development and has developed and delivered training and coaching around these throughout her career, including delivering mentor training for MarsVH and feedback training for VCA.
Alice has been coaching since 2019 and launched her coaching business in 2022.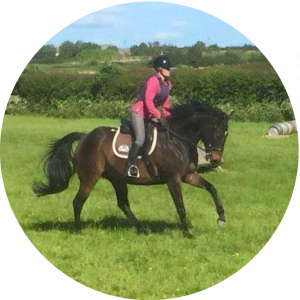 Barbara Drysdale
VetSkill
Barbara started her career in Veterinary Nursing in mixed practice, going on to work in referral practice and the charity sector before a move into the world of education. She has taught in both FE and HE and was involved in the development of the UK's first veterinary nursing degree programme. Barbara remained in education for many years.
After a break from the profession, she returned to work for VetSkill; an Awarding Organisation that offers quality qualifications and end point assessment.
Her passions are her horses, dog, cats and chickens! She enjoys keeping fit and healthy, use the gym, and runs regularly. She has also been a foster carer for 11 years and is passionate about injustices in our social system.
Barbara still does the odd shift as a veterinary nurse to keep up to date with the development of the profession.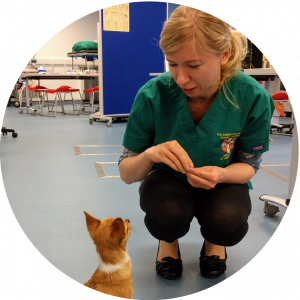 Catherine Rolfe Grad Dip VN RVN FHEA

Catherine Rolfe is a Registered Veterinary Nurse who completed her Graduate Diploma in Professional and Clinical Veterinary Nursing at the RVC and gained Associate Fellowship of the Higher Education Academy status whilst working at Cambridge University. Her clinical career saw her work in both general and referral practice and she has worked with in both veterinary surgeon and veterinary nursing education. Catherine has been published on numerous occasions in peer-reviewed journal The Veterinary Nurse and has presented at international veterinary education conferences. Her most recent role in the veterinary industry was as Internal Quality Assurer at the Dick White Academy. Catherine is passionate about helping people connect with their fullest potential.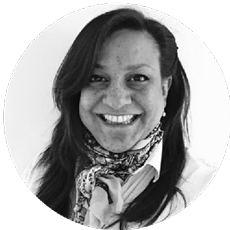 Dr Libby Kemkaran-Thompson MA VETMB MRCVS
Kemkaran Consulting Ltd
International Coach and TEDx Speaker, Libby Kemkaran has helped 1000's of clients around the world massively increase their success in business.  She has helped her clients grow their worth into multi-million-pound companies and build their businesses from the ground up.
Director of Kemkaran Consulting Ltd and Advisory Director to 2 other companies, Libby is a sought-after consultant to some of the most accomplished companies and organisations in the world, such as Merck Pharmaceutical and the NHS.
Libby spent 5 years working as a small animal clinician before a car crash left her unable to work as a vet.  She then combined her Behaviour degree from Cambridge with her Business Consultancy skills from her time in the city, to create the ground breaking TAME® Your Brain programme.
She is creator of the award winning Tame Your Brain® methodology and coaches CEOs and individual solo entrepreneurs around the globe.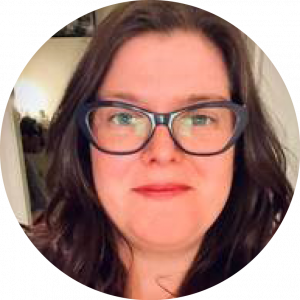 Jennifer Scrimshaw RVN
The College of Animal Welfare
Jennifer qualified as an RVN in 2011 and after working in a Small Animal Practice for 12 years, joined the College of Animal Welfare in 2017.
Jennifer is a qualified IQA and responsible for moderating both the NPL and ePortfolio, as well as running ePortfolio support sessions and carrying out Training Practice Audits. She enjoys the variety of the role, in particular seeing students and clinical coaches/supervisors during practice visits.
Jennifer has a six-year-old boy, who keeps her very busy in her spare time and they love the outdoors.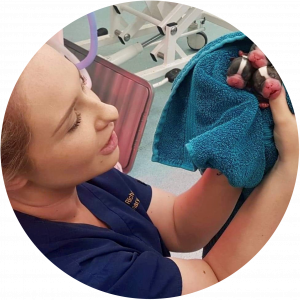 Meg Richards FdSc RVN Canine Hydrotherapist
Meg is an RVN and Canine Hydrotherapist working in a busy referral practice in Cornwall.
She is passionate about inpatient care, rehabilitation and emergency and critical care, but also about aiding student learning and revision.
Meg loves imparting knowledge and has found a real love for lecturing and creating revision content, including webinars and revision packs, on her Instagram platform @megthervn.
When not working, you will find Meg exploring the Cornish coastline with her spaniel, Maisie.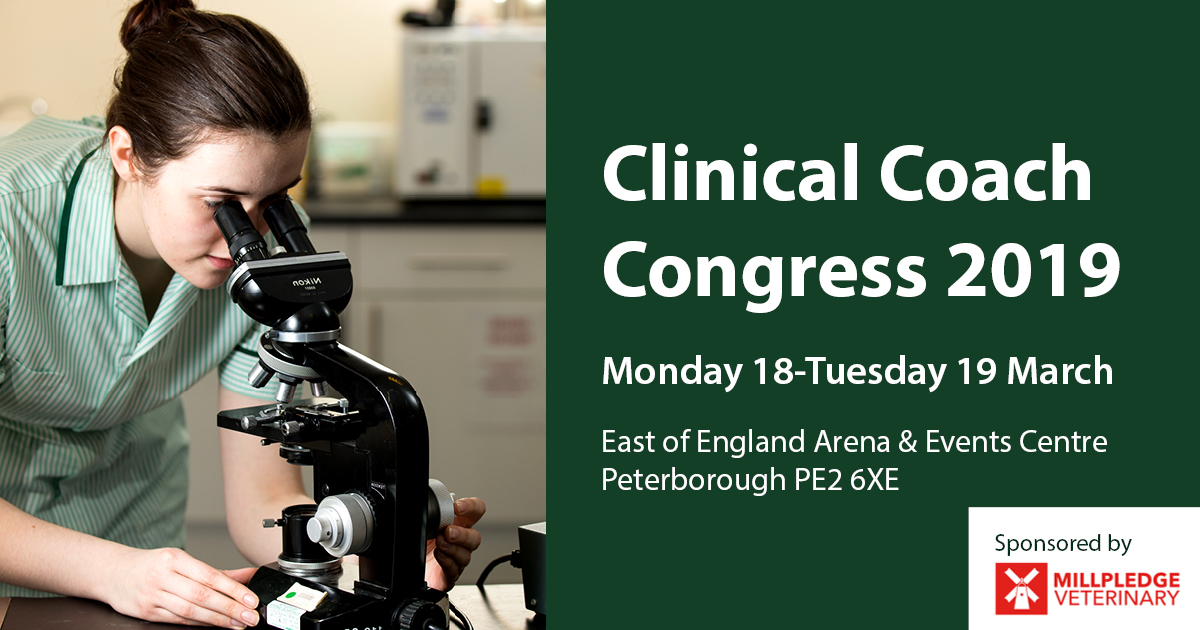 Our exhibitors for the 2024 event will be announced soon.
Exhibitors from our last event on Wednesday 5 July  2023:
The Burtons family and company have been manufacturing, distributing and servicing equipment for the veterinary community for 40 years. Our full range covers everything from anaesthesia to x-ray and is largely made in-house, in the UK. Established for three generations, the Burtons ethos is to give honest expert advice and excellent customer service to all. As well as supplying a comprehensive range of equipment, Burtons also prides itself on its world-class servicing capabilities. With a nationwide fleet of service engineers available to answer emergency callouts, as well as undertaking routine equipment maintenance.
Millpledge Veterinary has been manufacturing innovative products designed specifically for the veterinary professional for over 30 years.
Ranging from Pharmaceuticals to Nutraceuticals, Bandaging and Fluid Therapy, encompassing products for companion and large animal use. Providing complete peace of mind for the veterinary profession.
Popular products include Rapz Eazy Tear® Cohesive Bandages, Eaze-Off® Tape and Bandage Removal Spray, Tom Tiddle™ Urinary Cat Catheters, Millpack™ Sterilisation Pouches with built-in sterility test strips, Aniset™ IV Sets for small and large animals, and V-GEL® advanced species-specific supraglottic airway devices for Rabbits, Cats, and Dogs.
Visit our website at www.millpledge.com to view our full range.
Pet Remedy is a natural plant based range of calming products for pets. Easy to use and fast acting. This unique and patented formula is valerian root oil based and is made in the UK. Pet Remedy works with the pet's own natural calming mechanisms and is suitable for use in all stressful situations. Pet Remedy will also help with developing emotional resilience and wellbeing. Now used by most veterinary practices and rescues on a daily basis. Visit the vet zone on our website and you will see a detailed explanation by Dr Robert Falconer-Taylor (veterinary neuro surgeon and author), about how Pet Remedy works. You will also see links to 9 published studies showing efficacy in multi-species including cat, dog, rabbit, pig and horse.
The College of Animal Welfare
The College of Animal Welfare is one of the largest providers of veterinary nurse training in the UK, with centres in Cambridgeshire, North London, Yorkshire, Greater Manchester and Scotland. We strongly believe that education and training is the key to raising standards of animal welfare. To this end, we strive to create new and accessible opportunities for learning, and encourage employers and those working with animals to undertake appropriate levels of training and continue with lifelong learning and education.
VetSkill is an Ofqual and CCEA approved awarding Organisation and professional regulatory body. Our aim is to empower learners to recognise and achieve their full potential through the provision of inspirational qualifications. VetSkill have a growing portfolio of qualifications available for delivery by VetSkill approved Centres, and welcome enquiries from those who are interested in delivery our qualifications and supporting our mission.
Register your details now to receive information about this event and other CPD courses
Why exhibit with us?
Limited exhibitor numbers - Unlike larger congresses where hundreds of exhibitors often mean that visitors will not remember everyone, exhibition space for Clinical Coach Congress is strictly limited. As such you will get the opportunity to engage with all of the delegates attending our congresses personally.
Make meaningful business connections – Network with those that influence decision making in veterinary practice face-to-face and make relevant industry contacts.
Cost effective – with exhibitor packages starting from just £250+VAT, our prices offer value for money and fall considerably below that of larger events within the industry.
Interested in exhibiting at Clinical Coach Congress 2021?
Download a booking form or call Claire Gregory, Short Course and Events Administrator, on 01480 422060.
Attendees will receive access to videos of this years lectures as well as previous years lecture for approximately one year.
You will be able to share these videos with other members in your practice boosting their CPD hours.
Soon after the event you will receive an email with your access details. These details will expire on the date of the next event.
/event-videos/