Clinical Coach Congress
2021 date TBC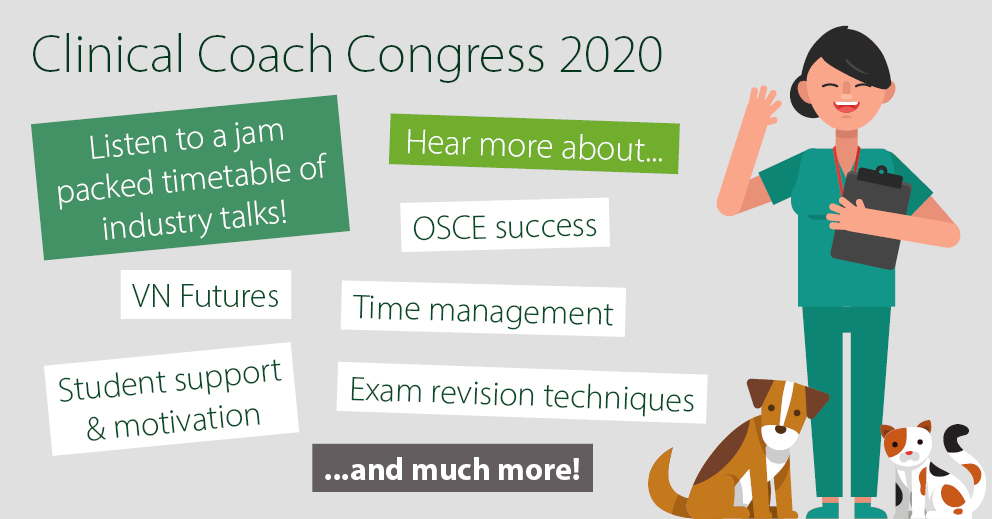 What is Clinical Coach Congress?
Clinical Coach Congress is a unique conference dedicated purely to supporting clinical coaches and those involved in veterinary nurse training.
Clinical Coach Congress is recognised by the Royal College of Veterinary Surgeons (RCVS) as clinical coach standardisation, meaning it is, not only, the ideal opportunity to learn from fellow clinical coaches and expert industry speakers, but it will also provide up to 8 hours of CPD.
Formerly known as the "Training Practice (TP) Congress".
Who should attend?
Clinical coaches and those involved in veterinary nurse training. Whether you are a new or aspiring clinical coach, or have been one for many years, this congress is for you! The congress will be particularly useful if you are:
New to your role and looking for some guidance
Interested in learning more about coaching and mentoring
Aiming to progress within your role
Interested in keeping up-to-date with everything happening in the industry
Why attend?
Listen to lectures from a range of speakers who will be sharing their experiences and knowledge
Q&A sessions mean your questions will be answered by the speakers themselves
Gain practical takeaways on a variety of topics that you can implement in your practice
Earn 8 hours of evidenced CPD
Gain online access to recordings of all the lectures and lectures from previous congresses up until the 2022 event
More information regarding our 2021 event will be available in due course. You can view the agenda from our 2020 event below:
Monday 16 March 2020
Chairman's Welcome
Karen Davidson CertEd RVN, Vice Principal - Quality, The College of Animal Welfare
VN Futures – What does it mean to you?
Jill Macdonald, DipAVN (Surgical) RVN FHEA, Royal College for Veterinary Surgeons
The VN Futures project exists to address the challenges and exploit the many opportunities available to us in the Veterinary Nursing profession. From creating careers ambassadors to encourage school children to consider veterinary nursing as a career, to helping nurses play an active role in One Health, to emphasising the value of veterinary nurses to practice; the aims of the project stretch across many aspects of the profession.
In this talk, the VN Futures Project Manager will provide an update on the activities of the initiative, highlight aspects of the project work that are relevant to you in your role as a Clinical Coach in guiding and informing others, and offer opportunity to become involved in the project.
Perfectionism: Healthy or Hurtful?
Ebony Escalona, BSc (Hons) BVSc MRCVS PhD AHE, Vets: Stay, Go or Diversify (VSGD)
In order to be the best coach possible for your students, you need to ensure you are looking after your own wellbeing - you cannot give what you do not have. Is your wellbeing often at the end of your to-do list? As a profession we are inbuilt to serve others, but this outpouring of empathy and ambition makes us vulnerable to damage by our work and can leave us with very little energy to look after number one. This in turn will leave you less available for your student.
This session will review the current mental health state of our profession through research conducted on perfectionism, burnout and compassion fatigue and outlines strategies that can be employed to support our mental health, which will enable you to be more present and able to offer full support to your students. The science is out there as to the benefits of self-care from our productivity in practice to improved collaboration and decision making within teams, as well as greater job satisfaction.
Learning to Learn: Exam Revision Techniques, Motivation & Support
Catherine Rolfe, Grad Dip VN RVN AFHEA, Dick White Academy
Would you like to know how to best support your students of all learning styles, keep them motivated and look after their wellbeing around exam time without neglecting your own? This talk aims to explain:
How we learn and how this information can be used to develop effective revision strategies
How our minds function, in order to unlock shortcuts to motivate students to revise
Simple, effective and achievable methods for promoting wellbeing
Creating Simple Simulations to Support Students in Practice (workshop style session)
Catherine Rolfe, Grad Dip VN RVN AFHEA, Dick White Academy
This interactive and practical hands-on style workshop will show you how to bridge the gap between your students 'knowing how' to do a procedure and 'doing' that procedure on a patient, by first getting them to 'show you how' on low-fidelity models which you can make in practice. A range of opportunities for the use of simulations for skills covered by the NPL will be explored and by the end of the workshop you will be able to create a simple model for students to practice IV catherization and blood sampling.
Life Learning – Growth Mindset and How to Change the World
Dr Libby Kemkaran-Thompson, MA Vet MB MRCVS, Kemkaran Consulting Ltd 
What's holding us back? The Human Chimp follows set patterns to survive the modern world. How can we change those patterns to be more successful? This session explores simple changes you can make to your mindset to create huge change in the outcomes for the students you support. Growth Mindset and the neurology behind our limiting beliefs that directly affect our behaviours are the focus of this dive into 'Why People Do What They Do'
Social Activity & Exhibition
Tuesday 17 March 2020
Chairman's Welcome
Karen Davidson CertEd RVN, Vice Principal - Quality, The College of Animal Welfare
Building Strong Coach & Student Relationships
Gemma Wheeldon, RVN, Abbeydale Vetlink
This presentation is designed to provide guidance for approaching your role as a Clinical Coach within practice with a new student. How to plan your first Clinical Coaching session with tips and considerations for making it a positive experience for both coach and learner. The importance of self-awareness and understanding of others will be discussed as each Coach and learner is different. The working and personal relationships between Coach and student are incredibly important so there will be a step by step for how to build trust and rapport with your student. We will finish with case examples of different scenarios to give you a variety of tools to deal with some of the challenges you may face.
Time Management: How to Get that To-Do List Done!
Kirsty Sturman, Veterinary Defence Society Training Ltd
How do you feel at the end of the day – like you've made good progress with your tasks and goals or that you've ended up with more things on your to-do list than you started with? Do you feel fulfilled or frustrated with yourself or others? In this lecture you'll learn how to take control of both yourself and your time. You'll leave with tools that will enable you to plan your day more effectively, minimise interruptions and beat procrastination, enabling you to be more efficient and productive day-to-day.
Keeping Your Batteries Charged
Dr Ian Tennant, PhD, Thrive & Enjoy Ltd
How can you feel more energised, joyful and available for your students even with a full workload? In this session on wellbeing for Coaches, Dr Tennant will cover:
The essential checklist for maintaining balance and calm – both in and out of the workplace
How to spot signs of overwhelm in the students you are personally coaching
The latest science of 'interoception' – the ability to sense what's going on in our body – and how it relates to maintaining a state of balance
Tried and tested techniques managing stress
OSCE's – Common pitfalls and how to avoid these
The College of Animal Welfare
This collaborative and practical session will have you looking at key OSCE stations to review the common pitfalls made by students and how you can work with your student to avoid these. Throughout this workshop you will have the opportunity to get involved and discuss ways in which you can help to prepare your students for success in these tasks and come away with useful tips and tricks to improve confidence.
People, Horses or Dogs – We all Learn the Same
Anne-Marie Svendsen Aylott, MRCVS, PurpleCat Coaching Ltd
This interactive lecture looks at how behaviour science provides valuable insights into the way we can most successfully interact with others – both as a Coach and a Leader.
More information regarding our 2021 event will be available in due course. You can view the speakers from our 2020 event below: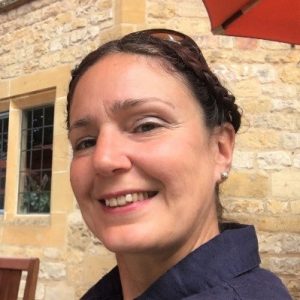 Jill Macdonald DipAVN (Surgical) RVN FHEA
Royal College of Veterinary Surgeons
Jill qualified as a Veterinary Nurse in 1999, and achieved her advanced diploma in 2006. She has worked as a head nurse, clinical coach and assessor, and in veterinary undergraduate and postgraduate education. Jill owns and runs ONCORE ePD, which she has managed since its beginnings in 2011. She recently took up post at the RCVS as VN Projects Coordinator, with the main remit of her role being to project manage the VN Futures initiative. This is a challenge which Jill relishes, since it aligns perfectly with her passion for advancement of the veterinary nursing profession.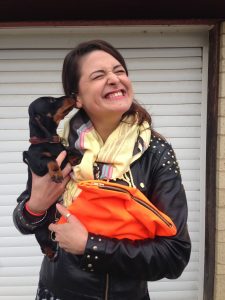 Ebony Escalona BSc (Hons) BVSc MRCVS PhD AHE
Vets: Stay, Go or Diversify (VSGD)
Ebony is a GP vet, vetmed educator, speaker and mentor. She focuses on unlocking people's potential and building confidence in others through her advisory positions within the VDS Training team. She is fascinated with harnessing technology to support animal health education in developing countries and collaborates with Learn Appeal and Brooke - Action for Working Horses and Donkeys. She is the founder of the online support platform Vets: Stay, Go or Diversify bringing peer to peer inspiration for career pathways within and beyond the profession. Ebony is also a visiting lecturer at Surrey University and publishes work in the field of gut health on whole horse health. Ebony is the recipient of the inaugural RCVS Inspiration Award.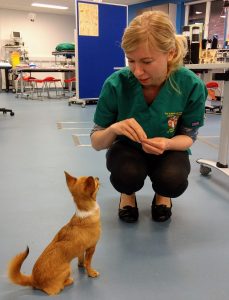 Catherine Rolfe Grad Dip VN RVN AFHEA
Dick White Academy
Catherine qualified as a veterinary nurse in 2008 and her clinical background includes both small animal general practice and referral nursing. She taught Diploma and degree student veterinary nurses at the College of West Anglia, before moving to the University of Cambridge Department of Veterinary Medicine. Here she has developed their clinical skills facility, teaching and assessment. Catherine's particular clinical interests include care plans, theatre practice and professional and ethical issues. She is passionate about the education of veterinary nurses as professional practitioners and seeks to inspire nurses to be lifelong learners.
Libby Kemkaran-Thompson MA Vet MB MRCVS
Kemkaran Consulting Ltd

Libby Kemkaran-Thompson was a Management Consultant in the city for many years and opened her own consultancy focused on Change Management and Business Development with Communications, before she then decided to retrain to be a vet.  She graduated from University of Cambridge in 2011 with the Pfizer Animal Health prize for outstanding achievement, and the vet school curriculum was subsequently altered to incorporate some of the findings from her final year dissertation.  A lifelong student of Behavioural Psychology and Neuro-associative Conditioning she took the opportunity whilst at Cambridge to also undertake a degree in Biological and Biomedical Science, with a major in Behaviour, specifically the Neural Mechanisms of Behaviour.  She then spent 5yrs working as a small animal Vet before a car accident left her with injuries that prevented her from performing surgery.  She qualified as a Certified Flow Consultant and began to use her Business Consultancy skills to work with vets and improve their business and team dynamic, helping a diverse stable of international independent veterinary practices build a thriving business and personal life.
She built Kemkaran Consulting because city clients kept asking her to return to the Big Smoke to train their sales teams in ethical, trust-based sales after her creation of TAMETM Neurocoaching and 'Who Do You Think You Are'.  This is a scientifically proven set of methods that blends together delivering organizational culture using Behavioural Psychology strategy training in Management, Communications, Personal Success, and Sales, utilizing Conversational Intelligence, Flow, and Emotional Quotient in a Growth Mindset. Libby coaches executives and management teams in the corporate world and is a keynote speaker at conferences and events worldwide.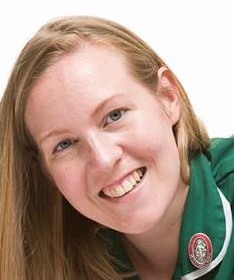 Gemma Wheeldon RVN
Abbeydale Vetlink
Gemma works as a lecturer in Veterinary Nursing at Abbeydale Vetlink in Monmouth and also as a Senior Veterinary Nurse and Clinical Coach in a first opinion practice in Swindon. Gemma found a love of teaching early in her career after gaining her ILM qualification in Clinical Coaching and doing further CPD to learn about motivation and leadership. Since then, she has successfully coached a number of Veterinary Nurse students through their journey to becoming RVNs, has gone on to complete her PTTLS teaching qualification and is currently working towards her next teaching certificate.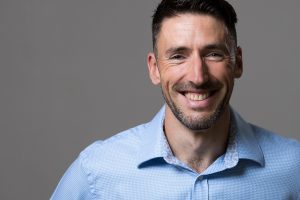 Ian Tennant PhD
Thrive and Enjoy Ltd
Dr Ian Tennant has 20 years' experience working in the field of human and environmental health. His early career included working as a post-doctoral researcher within The College of Medicine and Veterinary Medicine at The University of Edinburgh. These days he works face-to-face with people helping them make simple choices that are inexpensive and improve their wellbeing. He is also author of Restoring Balance: How to Return to Natural State of Easy Health - which was published in October 2019.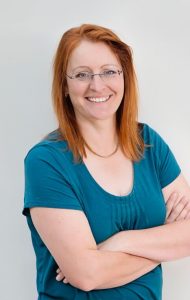 Anne-Marie Svendsen Aylott MRCVS
PurpleCat Coaching Ltd
Anne-Marie is an Inspirational Leadership coach and trainer. Her focus is on helping organisations and individuals create a culture of positive change both within themselves and in the organisation where employee motivation and happiness is in focus. Her training focuses on the skills of strong and inspirational leadership. All her training is grounded in research and psychology and provides in-depth skills in superb communication, emotional intelligence skills and driving high end resilience in leaders and their teams. Anne-Marie has a background as a veterinary surgeon and has worked for many years with sales, marketing and training.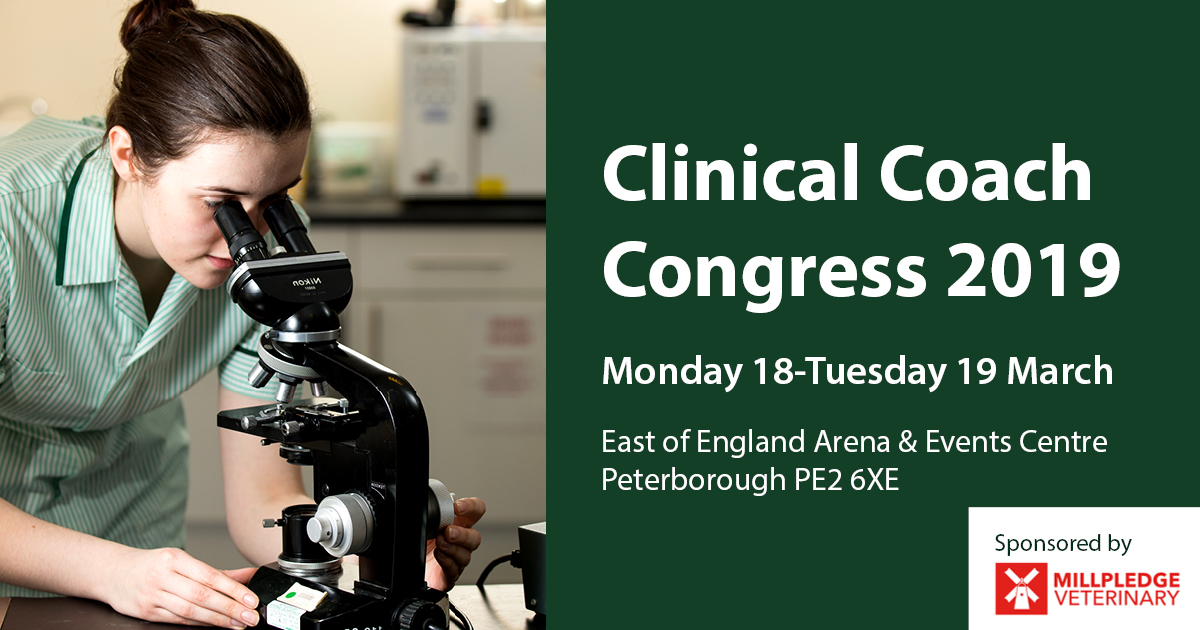 More information regarding our 2021 event will be available in due course. You can view the exhibitors from our 2020 event below:
Goddard Veterinary Group

The Goddard Veterinary Group was established in 1952 by Arthur Goddard and since then has expanded to become the largest family-owned veterinary group in the UK and is proud to remain fully independent. We now have 47 branches and three flagship hospitals in and around London. Our people are our greatest asset; we value them and treat everyone as an individual. We can offer flexible working patterns and part-time roles , meaning that you don't need to choose between work-life balance and furthering your professional career We also have our own college that has a proven track record of providing excellent training and qualifications for nursing staff.
Invicta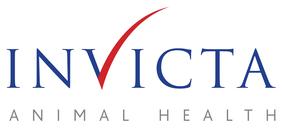 Invicta Animal Health is a fast-growing veterinary pharmaceutical company. We provide innovative products such as ChloraPrep surgical skin preparation applicators and EthyCalm vapocoolant for easy needle access.
J.A.K Marketing Ltd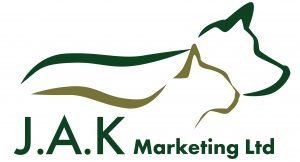 J.A.K Marketing continues to provide the veterinary industry with quality instruments and equipment from may global leading manufacturers. J.A.K Marketing develop and manufacture an extensive range of quality products at affordable prices and we will do our upmost to fulfil your requirements and cater your everyday purchasing needs.
Kong Veterinary Products

KONG Veterinary Products (KVP) has been manufacturing high quality veterinary products since 1964. Exclusive supplier of the KONG toys to the veterinary sector, we also offer a range of Rehabilitation products, elizabethan collars, surgical supplies and patient care products. Contact us on 01308 867020, info@kvpeu.com or visit www.kvpeu.com for more information.
Leucillin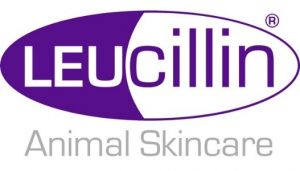 Leucillin Antiseptic Skincare is a Hypochlorous acid (HOCl) based high efficacy solution. With a wide range of uses and benefits this incredibly versatile antiseptic provides protection against infection caused by invading microorganisms or pathogens (bacterial, viral and fungal). A natural occurring chemical, HOCl is produced in the mammalian body by Leukocytes or Neutrophils to fight infection, being skin pH neutral at 5.5 - 6.0 pH Leucillin is safe to use on all skin types. Leucillin is a fast, effective, versatile and safe, results driven alternative to other standard antiseptics, dramatically reducing bacterial load with no hypersensitivity reactions or usage constraints of other toxic or potentially harmful alternatives.
Millpledge Veterinary

Millpledge Veterinary continue to supply innovative products designed specifically for the professional. Ranging from pharmaceuticals to nutraceuticals, bandaging, dressings and fluid therapy, encompassing products for companion and large animal use. Providing complete peace of mind for the veterinary profession.
Photizo Light Therapy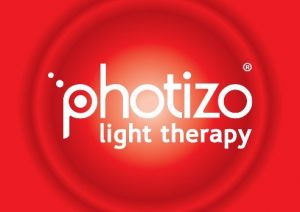 Photizo Light Therapy is an effective and affordable LED phototherapy tool (with red & near infrared light) to accelerate natural healing of many acute & chronic conditions and for drug-free long term pain management. Recommended worldwide by animal health professionals, Photizo is a simple and safe solution for home use as an alternative to practice based laser so daily/frequent applications can continue to maximise therapeutic effects in accordance with low level light therapy research. Photizo Vetcare, CE marked for animals is ideal as a cost effective practice based device and for hire/selling to clients to extend the services available at your practice.
VetSkill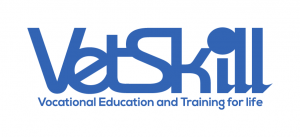 VetSkill is an Ofqual and CCEA approved awarding Organisation and professional regulatory body. Our aim is to empower learners to recognise and achieve their full potential through the provision of inspirational qualifications. We have a growing portfolio of qualifications available for delivery by VetSkill approved Centres, and welcome enquiries from those who are interested in delivery our qualifications and supporting our mission.
VN Recruitment

VN Recruitment is a specialist Veterinary Recruitment company, formed independently by Laura Buss in 2015. We pride ourselves on forever striving to be the most personable, friendly, approachable recruiters in the current marketplace and as a result, have the pleasure of constantly building strong and longstanding relationships with our clients and candidates alike. We are firm believers that honesty is the best policy and care deeply about matching the perfect person to the perfect role, always prioritising both our candidates and clients' needs above all else.
Albert Waeschle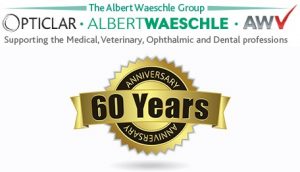 ALBERT WAESCHLE Veterinary continues to forge ahead with the successful launch of the OPTICLAR Diagnostics range. From supplying the Veterinary profession for over thirty years, our first class technical knowledge has enabled us to develop products in conjunction with leading specialists to ensure superb product performance
Register your details now to receive information about this event and other CPD courses
Why exhibit with us?
Limited exhibitor numbers - Unlike larger congresses where hundreds of exhibitors often mean that visitors will not remember everyone, exhibition space for Clinical Coach Congress is strictly limited. As such you will get the opportunity to engage with all of the delegates attending our congresses personally.
Make meaningful business connections – Network with those that influence decision making in veterinary practice face-to-face and make relevant industry contacts.
Cost effective – with exhibitor packages starting from just £250+VAT, our prices offer value for money and fall considerably below that of larger events within the industry.
Interested in exhibiting at Clinical Coach Congress 2021?
Download a booking form or call Claire Gregory, Short Course and Events Administrator, on 01480 422060.
Attendees will receive access to videos of this years lectures as well as previous years lecture for approximately one year.
You will be able to share these videos with other members in your practice boosting their CPD hours.
Soon after the event you will receive an email with your access details. These details will expire on the date of the next event.
/event-videos/