Clinical Coach Congress
Date TBC
Clinical Coach Congress is a unique conference dedicated purely to supporting clinical coaches and those involved in veterinary nurse training. What's more – Clinical Coach Congress is recognised by the Royal College of Veterinary Surgeons (RCVS) as clinical coach standardisation, meaning it is, not only, the ideal opportunity to network with fellow clinical coaches, but it will also provide up to 12 hours of evidenced Continuing Professional Development (CPD).
Clinical Coach Congress 2019 was held at the East of England Area and Events Centre in Peterborough, and included lectures on teaching techniques, coaching styles, student motivation, professional accountability, exam techniques – and much more!
Formerly known as the "Training Practice (TP) Congress".
Download the agenda (PDF)
Day one
Chairman's Welcome
Karen Davidson CertEd RVN, Vice Principal - Quality, The College of Animal Welfare
Motivation – SVN to RVN, Every Step of the Way
Louise Northway VNCert(ECC) Ncert(Anaesth) RVN, Wendover Heights Veterinary Centre
Students are influenced by the team that surrounds them. This talk will cover ways to motivate students and your team to collaborate, work and learn together; creating a proactive learning environment for all, every step of the way.
Make the Most of Your Placement Student
Nadine Thomson MCI, MInstLM, Placement Liaison Manager, The College of Animal Welfare
Providing a placement for a student veterinary nurse can be a wonderfully rewarding experience for both student and practice. A student, whether on a day release or block placement programme, can be an extra pair of helping hands whilst you will be providing them with a safe and valuable learning environment. However, along with the benefits there may be challenges which we will explore together within this session. There can never be a better person to train the next generation of student nurses than one who has been there and has experienced the rewards and frustrations for themselves.
It's Not the Job You Do, It's How You Do the Job
Kathy Kissick MA Ed Cert Ed RVN, Royal College of Veterinary Surgeons
As clinical coaches it is vital that we coach our students to not only achieve their qualification but become professional, accountable veterinary nurses representing a profession that we are all so proud of. This presentation will delve into the intricacies of professional accountability, consider frequently asked questions regarding fitness to practise and encourage the veterinary nurse to understand the seamless link between professional, legal and ethical accountability.
Supporting Your Student Through to Competency
Victoria Page BSc(Hons) RVN, The College of Animal Welfare
This session will focus on how best to support your student, in order for them to achieve all of the required Day One Skills and Competences, across the varying skills logs. We will discuss teaching techniques, how to address the more challenging skills in practice, and how best to incorporate the Code of Professional Conduct. By the end of the session, you will be able to help your student complete of all of the skills required of them in the most efficient way possible.
Veterinary Nurse Apprenticeship Standard Approved for Delivery
Dr Erwin Hohn BVSc BA(Hons) MBA FCMI MRCVS, Chairman - Veterinary Nurse Trailblazer
Did you know there is a new apprenticeship for a veterinary nurse? Validated on the 8 August 2018, developed by employers for their employees. This presentation will look at who can become an apprentice, how do they work, what is in the new standard and what is an End Point Assessment plan? This talk will provide a practical guide through the new process, how the 'Trailblazer' group worked together to achieve the new standard, and ultimately how the new apprenticeship is 'fit for purpose' and aligned with 'Day one Skills and competences'.
VetSkill Official Launch – Level 3 Diploma in Veterinary Nursing
Day two
Chairman's Welcome
Karen Davidson CertEd RVN, Vice Principal - Quality, The College of Animal Welfare
VN Futures
Julie Dugmore RVN & Jill Macdonald RVN Royal College of Veterinary Surgeons (RCVS)
Since the launch of the VN Futures Report and Action Plan in 2016 there has been a lot of great work going on somewhat under the radar. During this session, the RCVS will report on the actions of the numerous working groups that have been working hard to achieve the ambitions of the 5-year plan.
Forging Ahead - Tailoring Your Coaching Style for Optimal Outcomes
Alison Lambert BVSc CMRS MRCVS, Onswitch
Establishing a trusting and respectful relationship between both parties is vital for the success of the coaching process. The role of the clinical coach is to gently but effectively address any problems or issues early on, and it is so important that a student veterinary nurse feels that they can be honest with their coach. In this session we will look at ways to flex your communication style in order to get the best out of coaching sessions, identifying specific approaches for different personality types. Maintaining a calm and productive coaching environment resolves issues more quickly, strengthens relationships and ultimately produces confident and capable veterinary nurses.
Life Learning – How to Teach so People Hear You
Libby Kemkaran-Thompson MA Vet MB MRCVS, Vet Dynamics
Talking so people hear is one thing; speaking so they listen, understand and recall is completely different. This session covers the 3 learning styles and the different brain types that are found, and tells you how to communicate with each of them. It will give you a toolkit of different tips and tricks to get people's attention, and to then learn and remember what you say and improve retention and recall using specialised focussed learning methods.
Who Wore it Best? Exam Technique, Skill Level or Knowledge Base – Which Matters Most?
Jane Davidson MA RVN IQA GradDipVN DTLLS PgCert Clin Ed, Educator & social media blogger
There are many people who input into your students success in their OSCE exams and it can be hard to define what they need and when. Is poor performance in the exam down to their skill level, their knowledge base or their ability to perform in an exam? In 'Who wore it best' we look at these closely linked aspects of OSCE success and work out 'who wore it best' in your students preparation.
RCVS Mind Matters Initiative - How to Get Involved
Lizzie Lockett, RCVS Mind Matters Initiative
The RCVS Mind Matters Initiative (MMI) aims to improve the mental health and wellbeing of those in the veterinary team by offering mental health awareness training, trying to break down the stigma associated with mental ill-health and developing support resources and courses to help students, vets, nurses and practice managers to flourish, and, when needed, to get back on form. MMI Manager, Lisa Quigley, will outline the current activities, look at how you can get involved and provide tips on improving wellbeing in the practice.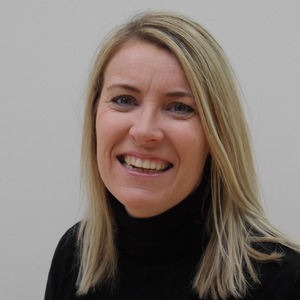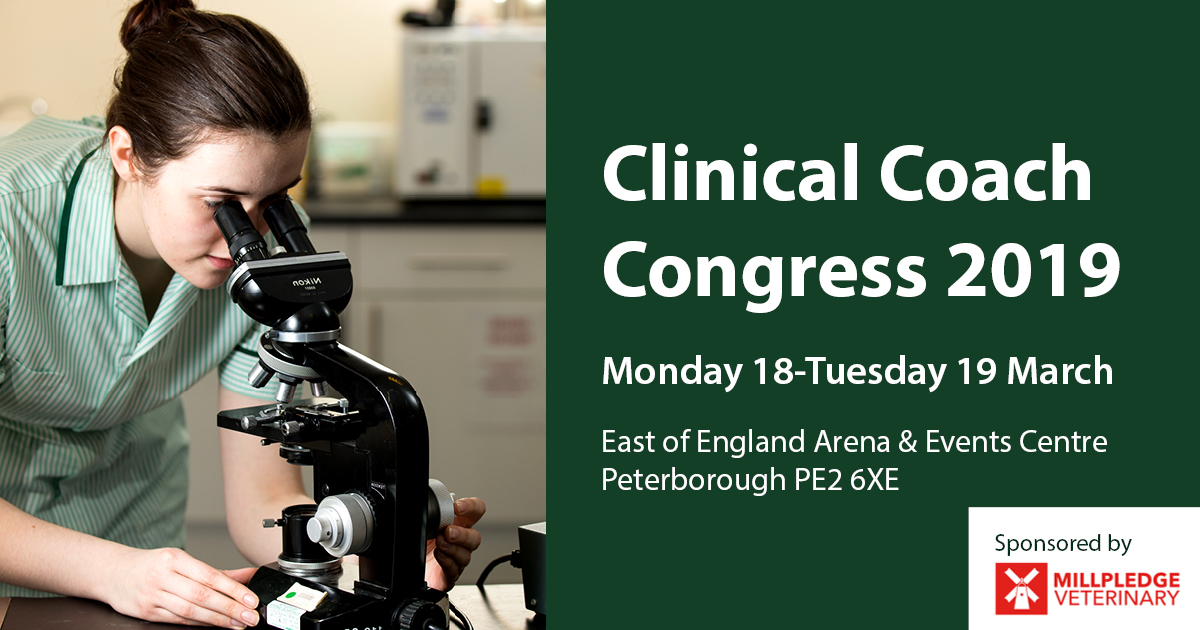 Karen Davidson CertEd RVN
Vice Principal - Quality, The College of Animal Welfare
After 14 years working in both first opinion and multidisciplinary referral veterinary practice as Head Nurse, Karen progressed into lecturing and internal verification at The College of Animal Welfare in 1999.  Karen quickly progressed to Centre, then Regional Manager before becoming Vice Principal of Academic Studies. With a keen interest in raising quality and standards and excelling in customer service, Karen moved into her current role as Vice Principal Quality with the remit to drive improvement and raise quality of service and provision to meet expectations of our learners and clients. In this role Karen hopes to have a positive impact upon training opportunities to support the development of practice teams in their goals to enable them to deliver exceptional standards of patient and client care.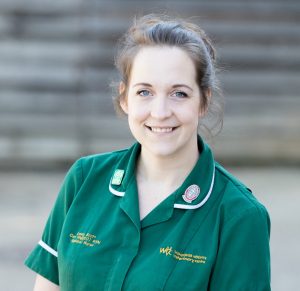 Louise Northway VNCert(ECC) Ncert(Anaesth) RVN
Wendover Heights Veterinary Centre
Louise qualified in 2009 and has worked in both first opinion and referral practices. She has a keen interest in Emergency & Critical care nursing and Anaesthesia and has since completed the Vets Now ECC Certificate & the ESVPS Nurses Certificate in Anaesthesia. Louise started an online blog last year to motivate and inspire nurses. She is now keen to continue pushing the proactive, positive learning ethos onwards. Her current role in practice is clinical nurse lead and she is responsible for the mentoring and training of staff, implementation of protocols and reviewing clinical standards & governance.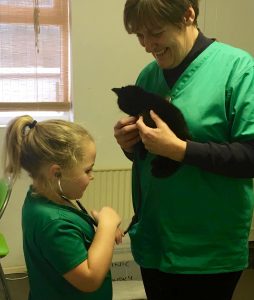 Kathy Kissick MA Ed Cert Ed RVN
Royal College of Veterinary Surgeons
Kathy qualified as a RANA in 1983 after spending her training years in a small animal practice in Stockport, Cheshire and then progressed to a Head Nurse position in Preston, Lancashire where her passion for teaching started to develop. Kathy took part-time teaching positions in Liverpool, St Helens, and Preston and throughout her teaching career has kept her practical skills up to date in veterinary practice but her passion has always been teaching and seeing students achieve their full potential. She graduated with a Masters Degree in Education in 2008. Kathy's position at Myerscough College was varied; she started as a part-time animal care instructor and progressed through the ranks to become a Head of Department and to see Veterinary Nursing and Farriery stand alone as a department. Now a part-time veterinary nursing consultant she lives in the Channel Islands where she locums at the only practice on the island of Alderney and runs her own business. Kathy was honoured to receive honorary membership to BEVA, the Bruse Vivash Jones Veterinary Nursing Award and the RCVS Golden Jubilee award at the end of her full-time teaching career and has been appointed back onto RCVS Veterinary Nurse Council in 2018.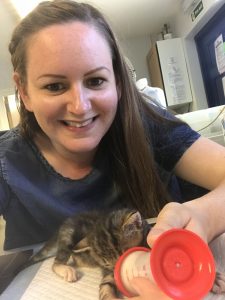 Victoria Page BSc(Hons) RVN
The College of Animal Welfare
Tori studied for her BSc Honours in Veterinary Nursing at Napier University in Edinburgh, graduating in 2005. She has worked in small animal practices on a permanent and locum basis, as well as working for the PDSA as a PetCheck Nurse and for Guide Dogs. Tori has been in her current position as Internal Quality Assurer at CAW since December 2010 and more recently adding to her role as the RVC Link Tutor. She enjoys supporting and guiding students and clinical coach's in completing the NPL as well as visiting practice's. Tori has a keen interest in animal welfare and the preservation of our environment, not to mention a love of Elephants!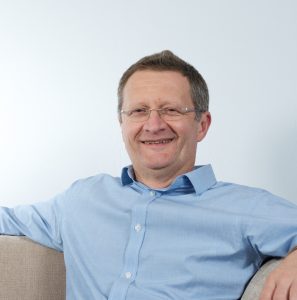 Dr Erwin Hohn BVSc BA(Hons) MBA FCMI MRCVS
Chairman - Veterinary Nurse Trailblazer
Erwin is a vet with an MBA as well as postgraduate sociology degree. He has experience in university lecturing & headed multidisciplinary international projects. Erwin's commercial experience was gained in a multinational pharmaceutical company - both nationaly & internationaly. He ran an international business consultancy. Erwin is a Director of The Firm Foundation & Institut IPA. He is also a senior partner in Medivet. Erwin is a Master NLP Practitioner & a Thomas International Psychometrician & Aptitude tester. He has also written a book entitled "How to Manage Despite Your Boss".
Alison Lambert BVSc CMRS MRCVS
Onswitch
A farmer's daughter from Yorkshire, Alison qualified from Liverpool University in 1989. She worked in practice for several years before pursuing a business career with Hills Pet Nutrition and MARS, where she discovered the passion for the customer experience that her award-winning company, Onswitch, is renowned for today. Established in 2001, Onswitch promotes customer-centred practice so pets, horses and livestock receive better care; providing research, marketing, CPD and business consultancy with an effective, innovative, straight-talking and client-led approach. Alison is Honorary Associate Professor at Nottingham University's School of Veterinary Medicine and Science, teaching Customer Understanding. She is published widely and regularly speaks at key international veterinary congresses and events.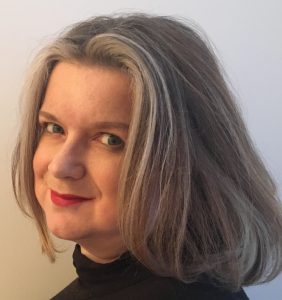 Jane Davidson MA RVN IQA GradDipVN DTLLS PgCert Clin Ed
Educator & social media blogger
As an educator Jane has taught vet nurses for a number of years and is a clinical coach. She has her Postgraduate Diploma in Professional and Clinical Vet Nursing as well as teaching and IQA qualifications. She has been an internal verifier and an OSCE examiner. She is studying towards a Masters in Clinical Education and is a fellow of the Higher Education Academy. Combining education and social media as @JaneRVN Jane runs a YouTube channel for student vet nurses specialising in clinical exams.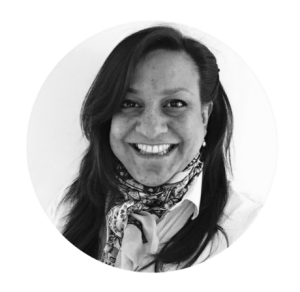 Libby Kemkaran-Thompson MA Vet MB MRCVS
Vet Dynamics
Before moving into Management Consultancy, Libby worked in the city as a recruitment consultant. After retraining to be a vet at Cambridge, where she also did a degree in Behaviour, Libby worked in Essex and Cambridgeshire as a first opinion small animal vet for 5 years. Following a car crash which left her unable to perform surgery, Libby moved back into the field of business consultancy but this time specifically for vets. Now, Libby works passionately, for the UK's largest veterinary consultancy company, Vet Dynamics, where she offers a portfolio of coaching and bespoke development options for independent practices and their teams, to improve their performance and their quality of life in practice.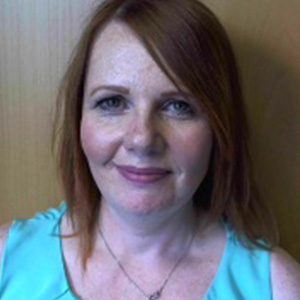 Nadine Thomson MCI, MInstLM
Placement Liaison Manager, The College of Animal Welfare
Nadine's career started in Animal Welfare back in the 1980's. After qualifying in Animal Management at Rodbaston she worked in a Veterinary Practice for just over 2 years. She then spent a further 12 years involved in animal welfare with the majority of that time spent as the supervisor of The National Animal Welfare Trust in Hertfordshire. In the years that followed Nadine worked in various managerial roles before returning back to the Veterinary sector but this time from the parallel position of managing the Placement Team who source the work placements for The College of Animal Welfare's student Veterinary Nurses. Nadine continues to have an active interest in animal welfare and dream of owning her own rescue centre.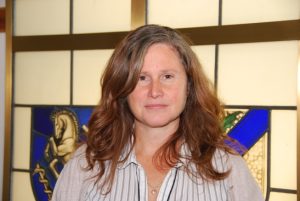 Julie Dugmore RVN
Director of Veterinary Nursing, RCVS
Julie qualified as a veterinary nurse in 1987 after spending her training years in small animal practice in the West Midlands. She quickly progressed to a head nurse position where she became responsible for training student nurses. Julie's enthusiasm for encouraging and supporting student training lead her to take a teaching position with a private training provider where she gained considerable knowledge and experience of the UK educational systems and processes. Since leaving full time practice in 2000 she has kept her clinical skills up to date in veterinary practice. Julie's position with the Royal College of Veterinary Surgeons has been varied; she started as an external verifier, quality assuring student veterinary nurse training programmes and progressed through the ranks to become the Director of the Veterinary Nursing Department. Julie is responsible for nine members of staff who work to support the Veterinary Nurse Council in the College's regulatory remit. Specifically, she manages and co-ordinates regulatory functions relating to the Register of veterinary nurses and post qualification veterinary nursing awards. Julie is Chair of the Accreditation Committee for Veterinary Nurse Education (ACOVENE) and a Board member of the Veterinary European Transnational Network for Nursing Education and Training (Vetnnet) and has, over the past ten years been involved with several Leonardo da Vinci European funded projects developing veterinary nurse training across the European Union.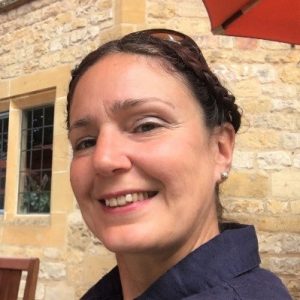 Jill Macdonald DipAVN (Surgical) RVN FHEA
Veterinary Nurse Projects Co-Ordinator, RCVS
Jill qualified as a Veterinary Nurse in 1999, and achieved her advanced diploma in 2006. She has worked as a head nurse, clinical coach and assessor, and in veterinary undergraduate and postgraduate education. Jill owns and runs ONCORE ePD, which she has managed since its beginnings in 2011. She recently took up post at the RCVS as VN Projects Coordinator, with the main remit of her role being to project manage the VN Futures initiative. This is a challenge which Jill relishes, since it aligns perfectly with her passion for advancement of the veterinary nursing profession.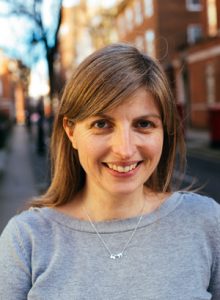 Lizzie Lockett
RCVS Mind Matters Initiative 
Lizzie joined the RCVS in February 2005 as Head of Communications, bringing with her 13 years' experience working in marketing, public relations, communications and public affairs both in the UK and across Europe. As Head of Communications, and later Director of Strategic Communications, Lizzie and her team were responsible for all of the College's communications, including media, publications, events, web and digital, design and public affairs. Lizzie was also responsible for managing the RCVS side of the joint RCVS/British Veterinary Association project, Vet Futures. In autumn 2014, Lizzie set up the Mind Matters Initiative (MMI), alongside its then Chair, Neil Smith. MMI aims to make a difference to the mental health and wellbeing of members of the veterinary team. Lizzie took up the role of Acting CEO in September 2017 and was appointed CEO in November 2017. Lizzie is an Accredited PR Practitioner with the Chartered Institute of Public Relations and holds a degree in English Language and Literature from St John's College, Oxford, a postgraduate qualification in journalism, and diplomas in the History of Art, also from Oxford.
Albert Waeschle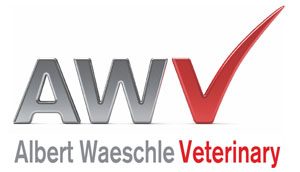 AW is a long established supplier to the veterinary market and we offer the full range of Opticlar led diagnostic equipment, Nilagua pet cleaner, nurses kits and Agrihealth clippers and trimmers
Independent Vet Care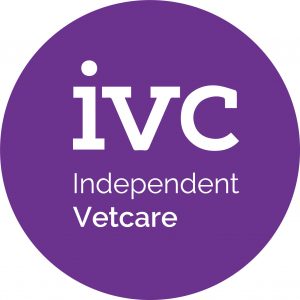 Independent Vetcare are the largest veterinary group in the UK and across Northern Europe, with over 600 veterinary practices within the UK and over 200 international sites.  Established in 2011, we have come together out of our desire to pool resources, skills and knowledge. We believe in local management and clinical quality is at the heart of everything we do. Our company has strong core values of integrity, loyalty and respect for its staff and clients.
JHP Recruitment LTD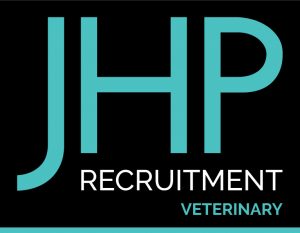 JHP Recruitment Ltd are a multi award winning specialist recruitment company working within the Veterinary industry. We have won the 'BEST VETERINARY RECRUITMENT SPECIALIST – UK' at the 2018 LUX Pet Product & Services awards. We are able to supply both locum and permanent candidates of all levels. Our team has many years' experience within the sector and we pride ourselves on providing a professional and friendly service. If you are a Veterinary Surgeon, Veterinary Nurse, Veterinary Care Assistant, Practice Manager or Receptionist seeking work in the Veterinary Industry, please contact us today via email or telephone. We are also seeking candidates who are looking to take the next step in their career and possibly looking at becoming a 'Joint Venture Partner'.
J.A.K Marketing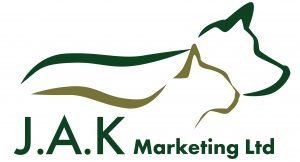 Established in 1995, J.A.K Marketing continues to provide the veterinary industry with quality instruments and equipment form global leading manufacturers such as HEINE, Intersurgical, Pet Teezer, Dickies, iM3, Prestige Medical, Rimsa and many more. J.A.K Marketing develop and manufacture an extensive range of quality products at affordable prices under the Purfect brand. Given the customer service J.A.K Marketing strive to achieve, we will do our upmost to offer impartial advice to fulfil your requirements and cater your everyday purchasing needs.
Avid Microchip Products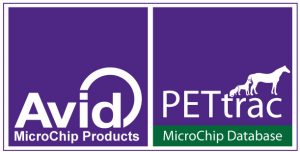 The AVID MicroChip was designed and developed to specifically address the problem of identifying missing pets and returning them home to their families. The aim has not changed, but the products have evolved to include a choice of two implantation products to better suit your requirements.
High quality MicroChips and scanners
To complement the high quality MicroChips, AVID MicroChip scanners have been designed to include models which suit all types of environment and that are appropriate for your needs. The AVID MiniTracker is perfect for most applications due to its compact size, easy to use design, extended read range and most notably that it reads all four current companion animal MicroChip standards from around the world.
A robust and proven pet MicroChip database
Whether you are implanting and registering pet MicroChips or handling stray or found pets, you always have to consider the MicroChip database that will be handling those details. AVID manages the PETtrac Database to ensure that the high quality found in the MicroChip products continues in the service which is provided to vets, rescue centres, dog wardens and pet owners alike.
The complete MicroChipping solution
Supplying the complete pet MicroChipping solution is what AVID does so well and we take pride in the products and services we provide. We believe in the products and services we offer, and endeavour to constantly improve them to offer the best solution to you.
Call AVID on freephone 0800 652 7 977 to find out more about how AVID pet MicroChips can benefit you and your clients.
Millpledge

Millpledge Veterinary continue to supply innovative products designed specifically for the professional. Ranging from pharmaceuticals to nutraceuticals, bandaging, dressings and fluid therapy, encompassing products for companion and large animal use. Providing complete peace of mind for the veterinary profession.
VN Times

A MARKET-LEADING monthly journal, VN Times keeps the fast-moving veterinary nursing profession up to date, providing independent news, comment and a compelling mix of clinical and practical articles for VNs across the UK. Sent to VNs registered with the RCVS, as well as student nurses and veterinary nursing assistants – all of whom spend a significant proportion of time training and working in veterinary practice. VN Times prides itself on being a cheerleader for the profession – standing up for, as well as championing, the vast skill set, responsibilities, dedication and decision-making capabilities of its hard-working and proactive readership.
Kong Veterinary Products

KONG Veterinary Products (KVP) has been manufacturing a wide range of high quality veterinary products since 1964. Exlcusive supplier of the KONG range to the veterinary sector, we also offer a range of Rehabilitation products, E-collars, surgical supplies and patient care products. Contact us on 01308 867020 or visit www.kvpeu.com for more information.
Invicta Animal Health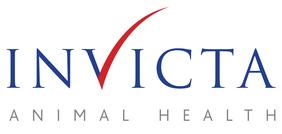 Invicta Animal Health is a fast-growing veterinary pharmaceutical company. We provide innovative products such as ChloraPrep surgical skin preparation applicators and EthyCalm vapocoolant for easy needle access.
Goddard Veterinary Group

The Goddard Veterinary Group was established in 1952 by Arthur Goddard and since then has expanded to become the largest family-owned veterinary group in the UK and is proud to remain fully independent. We now have 47 branches and three flagship hospitals in and around London. Our people are our greatest asset; we value them and treat everyone as an individual. We can offer flexible working patterns and part-time roles , meaning that you don't need to choose between work-life balance and furthering your professional career We also have our own college that has a proven track record of providing excellent training and qualifications for nursing staff.
Pet Remedy

A unique and clinically proven natural de-stress and calming product for mammals and birds. Valerian based with vetiver, basil, and clary sage essential oils. Ideal for settling pets in a new home and other stressful situations such as bonding, travel, fireworks and separation anxiety. This product works with the pets own natural calming mechanisms and starts to help instantly. The range comprises of calming sprays, handy individual calming wipes, diffuser and battery operated atomiser. For 2018 we have calming bandanna kits and grooming kit with de-tangle calming pre-wash, calming shampoo and conditioning spray with rosehip, moss and bramble extracts. Products are developed and made in England.
Onswitch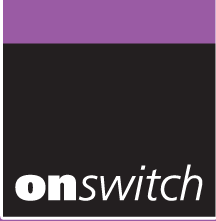 Onswitch offers a full business consultancy service to the animal health sector. We deliver a high standard of customer care training via our mobile training venue, "Bertha" to vets, nurses and customer care teams. We also provide a cutting edge mystery shopping programme, the Onswitch Index; and a comprehensive health check for veterinary practices, The Fixer. Onswitch undertake market research projects, review marketing materials, are Market Research Society Company partners and members of the Mystery Shoppers Providers Association. Onswitch are a focused, dedicated and passionate team of people, committed to customer centred practice. Our new and exciting Cxclub offers veterinary customer experience CPD, online, on demand to anyone working in a customer-face role.
Royal Veterinary College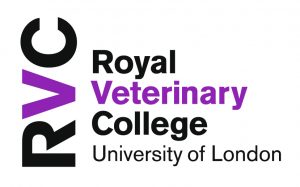 The Graduate Diploma in Professional and Clinical Veterinary Nursing is a unique distance-learning, advanced veterinary nursing qualification for practising registered veterinary nurses. If you are employed in clinical practice and looking to study part-time from home, the diploma will help you develop valuable knowledge and skills to take your career to the next level. The programme is managed and taught by leading veterinary professionals who are recognised by employers within the UK and internationally. The course focuses on developing critical thinking, using both theory and its practical application, enabling you to become better equipped to care for your patients.
VetSkill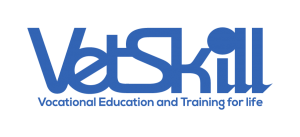 We are an Awarding Organisation, recognised by Ofqual (England) and CCEA (Northern Ireland). Our aim is to be the leading Awarding Organisation within the veterinary and animal care sector. In 2016, we were authorised by the Veterinary Medicines Directorate (VMD) as a regulatory body to maintain a Register for Suitably Qualified Persons (SQPs). In May this year, we received provisional accreditation from the Royal College of Veterinary Surgeons for our VetSkill Level 3 Diploma in Veterinary Nursing (Companion animal). Visit our stand to find out more on our current qualifications and qualifications in development.
VN Recruitment

VN Recruitment is a specialist Veterinary Recruitment company, formed independently by Laura Buss in 2015. We pride ourselves on forever striving to be the most personable, friendly, approachable recruiters in the current marketplace, and as a result have the pleasure of constantly building strong, long standing relationships with our clients and candidates alike.
We are firm believers that honesty is the best policy, and care deeply about matching the perfect person to the perfect role, always prioritising our candidates' and clients' needs above all else. We will be at both the Clinical Coach and Head Nurse Congress with CAW - and would love to meet you there!
Leucillin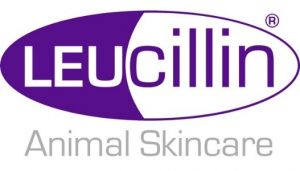 Leucillin Antiseptic Skincare is a Hypochlorous acid (HOCl) based high efficacy solution. With a wide range of uses and benefits this incredibly versatile antiseptic provides protection against infection caused by invading microorganisms or pathogens (bacterial, viral and fungal.) A natural occurring chemical, HOCl is produced in the mammalian body by Leukocytes or Neutrophils to fight infection, being skin pH neutral at 5.5 - 6.0 pH Leucillin is safe to use on all skin types. Leucillin is a fast, effective, versatile and safe, results driven alternative to other standard antiseptics, dramatically reducing bacterial load with no hypersensitivity reactions or usage constraints of other toxic or potentially harmful alternatives.
Register your details now to receive information about this event and other CPD courses
Interested in exhibiting at Clinical Coach Congress 2019?
Download a booking form or call Tracey Croucher, Short Course and Events Manager, on 01480 422060.