Clinical Coach Congress
Date TBC
What is Clinical Coach Congress?
Clinical Coach Congress is a unique conference dedicated purely to supporting clinical coaches and those involved in veterinary nurse training.
Clinical Coach Congress is recognised by the Royal College of Veterinary Surgeons (RCVS) as clinical coach standardisation, meaning it is, not only, the ideal opportunity to learn from fellow clinical coaches and expert industry speakers, but it will also provide up to 8 hours of CPD.
Formerly known as the "Training Practice (TP) Congress".
Who should attend?
Clinical coaches and those involved in veterinary nurse training. Whether you are a new or aspiring clinical coach, or have been one for many years, this congress is for you! The congress will be particularly useful if you are:
New to your role and looking for some guidance
Interested in learning more about coaching and mentoring
Aiming to progress within your role
Interested in keeping up-to-date with everything happening in the industry
Why attend?
Listen to lectures from a range of speakers who will be sharing their experiences and knowledge
Q&A sessions mean your questions will be answered by the speakers themselves
Gain practical takeaways on a variety of topics that you can implement in your practice
Earn 8 hours of evidenced CPD
Gain online access to recordings of all the lectures and lectures from previous congresses up until the next event
We strongly advise viewing our events on Google Chrome, using a PC or Laptop (or on Safari if using a MAC).  Unfortunately, our software is not currently compatible with iPads. If you have no other means of accessing the event, please do get in touch ahead of time for further guidance.
2022 Agenda:
Online Registration, Exhibition and Lounges
Chair's Welcome
Barbara Drysdale, VetSkill
A Muggles Guide to Unlocking the Magic of BSc Placements✨
Dr Catherine Hemingway BVetMed CertAVP MRCVS, The College of Animal Welfare
Claire Defries PG Dip, DipAVN (Medical) RVN, The College of Animal Welfare

This session will unlock the secrets of how to maximise placement time with your Middlesex BSc(Hons) Veterinary Nursing student. On our journey we will explore how Middlesex and CAW can help you to support your placement student and dispel the myths surrounding the clinical tool and placement aims. We will equip you with essential knowledge and skills about the programme structure, assessment and student support.
Preparing your SVN for the OSCEs, the EPA and professional discussion
Sam Double BSc(Hons), VTS(Anesthesia & Analgesia), DipAVN(Med), RVN, VetSkill
This presentation will cover the following:
Preparing your apprentice for the professional discussion – knowledge, application and nerves
Preparing for the OSCE - the Clinical Coach Role
Common errors, pitfalls and themes - helping you to help your student
Live Q&A Panel
Present questions (anonymously if desired) to the speakers.
Morning Break, Online Exhibition and Lounges
ePortfolio Masterclass
Jennifer Scrimshaw RVN, The College of Animal Welfare
This live session will allow Clinical Supervisors and prospective Clinical Supervisors to learn what the ePortfolio is, what is expected as a Clinical Supervisor and give you the opportunity to speak with an IQA at the College of Animal Welfare during a 'Live' Question and Answer session.
We will also have a live demonstration of the ePortfolio from assigning Assessment Templates to confirming competency for your student.
Live Q&A Panel
This live Q&A will be incorparated into our ePortfolio masterclass, as you can ask questions throughout the live presentation.
Break out streams
Break out streams with various members of the CAW IQA team, in order to answer specific questions relevant to your student.
Lunch Break, Online Exhibition and Lounges
Time Management or Energy Management? What Works Best and How Do We Do It
Anne-Marie Svendsen Aylott Cand.Med.Vet, MRCVS, PurpleCat Coaching Ltd.
This session will focus on why time always seems to be short and what you can do about it. We will cover different aspects of managing energy and thereby maximising your use of time, including looking at when to focus on systems and processes and when to work with heuristic (if…then). We will also have a look at how you can set yourself up for coping with emergencies and unexpected events in a way that works for you.
Maintaining Motivation as a Clinical Coach
Meg Richards FdSc RVN
Being a clinical coach alongside your responsibilities as an RVN can be time-consuming and stressful, so this webinar will look at how best to maintain your own motivation as a Clinical Coach, as well as focusing on boosting confidence in your student and how best to support them. We will also look at well-being tips for both yourself and your student, and how to best manage your time to be the best coach you can be.
Live Q&A Panel
Present questions (anonymously if desired) to the speakers.
Chair's Close
Barbara Drysdale, VetSkill
Online Exhibition and Lounges
Please note this programme is subject to change.
2022 Agenda: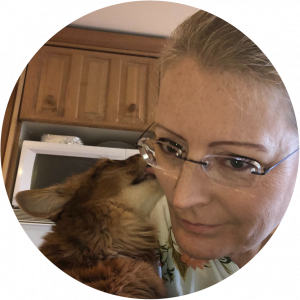 Anne-Marie Svendsen Aylott Cand.Med.Vet, MRCVS
PurpleCat Coaching Ltd.
Anne-Marie works with individuals and teams to help increase enjoyment, engagement and performance through a mixture of training and coaching.
All training is grounded in research, psychology and neuroscience and aims to provide practical tools and knowledge that can be applied universally.
A key focus is growing Emotional Intelligence Skills and personal resilience as well as providing soft skills to help gently manage confrontations and challenging interactions.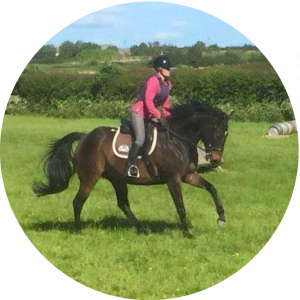 Barbara Drysdale
VetSkill
Barbara started her career in Veterinary Nursing in mixed practice, going on to work in referral practice and the charity sector before a move into the world of education. She has taught in both FE and HE and was involved in the development of the UK's first veterinary nursing degree programme. Barbara remained in education for many years. 
After a break from the profession, she returned to work for VetSkill; an Awarding Organisation that offers quality qualifications and end point assessment.  
Her passions are her horses, dog, cats and chickens! She enjoys keeping fit and healthy, uses the gym, and runs regularly. She has also been a foster carer for 11 years and is passionate about injustices in our social system. 
Barbara still does the odd shift as a veterinary nurse to keep up to date with the development of the profession.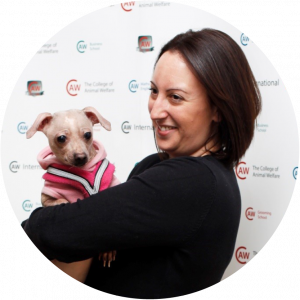 Claire Defries PG Dip, DipAVN (Medical) RVN
The College of Animal Welfare
Claire qualified as a veterinary nurse in small animal practice in North London in 2001 and went on to work as a senior nurse at The Queen Mother Hospital for Animals. Later Claire was a head nurse at Wood Street Veterinary Hospital in north London and developed an interest in laparoscopic surgery as well as flexible endoscopy. She still works for the practice in a part time capacity as a locum RVN.
Claire always had an interest in VN training and education and having been a head nurse for a number of years moved into full time lecturing at a college in Staffordshire before joining The College of Animal Welfare in 2013 where she is now Programme Leader for the BSc (Hons) in Veterinary Nursing.
Claire has achieved a Post Graduate Diploma in Veterinary Education, is a peer reviewer for a veterinary nursing journal and sat on the RCVS RVN Disciplinary Committee for a number of years.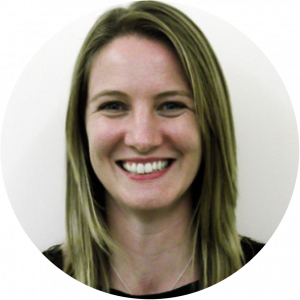 Dr Catherine Hemingway BVetMed CertAVP MRCVS
The College of Animal Welfare
Catherine qualified as a Veterinary Surgeon from the Royal Veterinary College in 2006. She initially worked in small animal clinical practices in the UK, including an RCVS accredited hospital practice. During her time in practice she qualified as an A1 assessor and subsequently a clinical coach.
Catherine holds the Certificate in Advanced Veterinary Practice (CertAVP) and is currently undertaking further postgraduate study in digital education, in which she has a keen interest. As a clinical coach, Catherine successfully supported many student veterinary nurses, some of whom now work in leading referral centres in the UK and overseas.
Catherine moved into education in 2014, initially as Programme Leader for the BSc(Hons) Veterinary Nursing degree before moving to programme lead the Top-up Veterinary Nursing degree.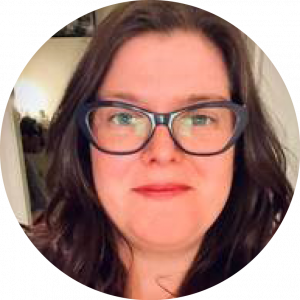 Jennifer Scrimshaw RVN
The College of Animal Welfare
Jennifer qualified as an RVN in 2011 and after working in a Small Animal Practice for 12 years, joined the College of Animal Welfare in 2017.
Jennifer is a qualified IQA and responsible for moderating both the NPL and ePortfolio, as well as running ePortfolio support sessions and carrying out Training Practice Audits. She enjoys the variety of the role, in particular seeing students and clinical coaches/supervisors during practice visits.
Jennifer has a six-year-old boy, who keeps her very busy in her spare time and they love the outdoors.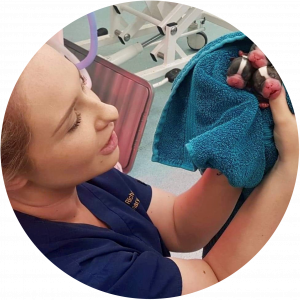 Meg Richards FdSc RVN
My name is Meg and I am an RVN working in a busy referral practice in Cornwall. I am passionate about inpatient care, specifically rehabilitation and am near to completing my certificate in canine hydrotherapy. I also love imparting knowledge and have found a real love for lecturing and creating revision content on my Instagram platform. When I am not working, you will find me exploring the Cornish coastline with my spaniel, Maisie.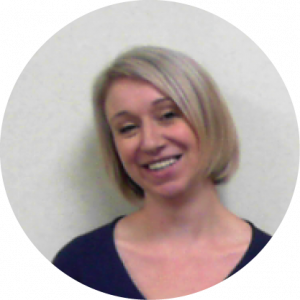 Sam Double BSc(Hons), VTS(Anesthesia & Analgesia), DipAVN(Med), RVN
VetSkill
Sam is the Programme Manager and Deputy CEO for VetSkill; who are an Awarding Organisation, End Point Assessment Organisation and professional regulatory body.
Prior to joining VetSkill, Sam was a Programme Manager for Veterinary Nursing and Higher Education at a large Further Education College.  She is an experienced educator and has previously worked in several Further and Higher Education institutions across a number of subject areas, including Veterinary Nursing.
Sam also has extensive clinical experience in Veterinary Nursing, after spending 12 years in several university and private referral hospitals. Sam is passionate about advancing education and assessment, and ensuring that VetSkill provide an inspirational range of qualifications and end point assessments.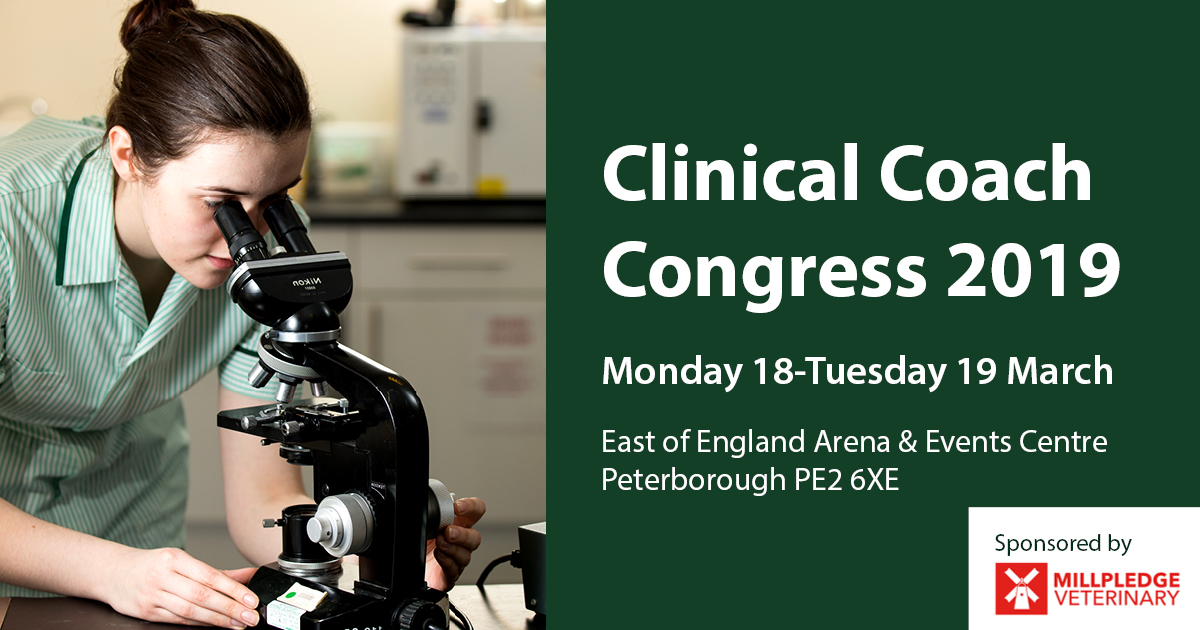 2022 Exhibitors:
Leucillin is a straight to use, user friendly solution for safe disinfection, antimicrobial control and patient aftercare with no warnings or constrains.
Leucillin is a high efficacy HOCl based biocide for topical pathogen reduction
Proven 99.99999% antimicrobial reduction against pathogens including: Staphylococcus aureus, Pseudomonas aeruginosa, Candida albicans and SARS-COV-2
Skin safe, no alcohol, antibiotics, steroids or harmful chemicals detrimental to tissue
Safe for all mammals, birds and reptiles
Now HSE Approved for human use
Approved by the Organic Soil Association for Organic Livestock Systems
Available in a range of sizes for large animal and domestic pet use
Free point of sale and literature
Linnaeus is one of the most highly respected veterinary groups in the UK and Ireland, offering specialist referral services as well as primary care across its family of practices. Together, Linnaeus are committed to excellence and delivering outstanding quality care to patients.
The future of veterinary medicine is at the heart of everything they do, and this commitment is demonstrated through investments in their veterinary teams, facilities, equipment, and continual professional development of its clinical and non-clinical Associates.
Through its flexible and supportive culture, Linnaeus teams can focus on delivering outstanding quality care and contributing toward their Purpose: A BETTER WORLD FOR PETS.
The College of Animal Welfare
The College of Animal Welfare is one of the largest providers of veterinary nurse training in the UK, with centres in Cambridgeshire, North London, Yorkshire, Greater Manchester and Scotland. We strongly believe that education and training is the key to raising standards of animal welfare. To this end, we strive to create new and accessible opportunities for learning, and encourage employers and those working with animals to undertake appropriate levels of training and continue with lifelong learning and education.
VetSkill is an Ofqual and CCEA approved awarding Organisation and professional regulatory body. Our aim is to empower learners to recognise and achieve their full potential through the provision of inspirational qualifications. VetSkill have a growing portfolio of qualifications available for delivery by VetSkill approved Centres, and welcome enquiries from those who are interested in delivery our qualifications and supporting our mission.
We put pets first: beyond all else, we're committed to animal health and welfare. The most powerful partnerships we have are with pets and their owners. This is at the heart of what we do and always will be.
Vets4Pets is proud to be one of the largest veterinary groups in the UK with a national network of practices run by partners who enjoy clinical freedom and autonomy to do things their way for the good of their patients, clients, and team.
With Vets4Pets, you'll get all the support you need, when you need it. That means state-of-the-art facilities, high quality CPD and support to gain further qualifications. We've made it simpler and easier for you to help patients and clients live happier, healthier lives together. We want to do the same for you so talk to us about how we can support you to achieve your work/life balance.
Register your details now to receive information about this event and other CPD courses
Why exhibit with us?
Limited exhibitor numbers - Unlike larger congresses where hundreds of exhibitors often mean that visitors will not remember everyone, exhibition space for Clinical Coach Congress is strictly limited. As such you will get the opportunity to engage with all of the delegates attending our congresses personally.
Make meaningful business connections – Network with those that influence decision making in veterinary practice face-to-face and make relevant industry contacts.
Cost effective – with exhibitor packages starting from just £250+VAT, our prices offer value for money and fall considerably below that of larger events within the industry.
Interested in exhibiting at Clinical Coach Congress 2021?
Download a booking form or call Claire Gregory, Short Course and Events Administrator, on 01480 422060.
Attendees will receive access to videos of this years lectures as well as previous years lecture for approximately one year.
You will be able to share these videos with other members in your practice boosting their CPD hours.
Soon after the event you will receive an email with your access details. These details will expire on the date of the next event.
/event-videos/