Our Placement Liaison Team are here to support you at each step of the way. With over 10 years of combined experience in sourcing placements for students, they can help find out the right student for your practice.
The team get to know all the students very well; being involved in the rigorous interviewing process before course places are offered, and staying in regular contact throughout their programme. This contact ensures they can provide a dedicated and informed point of contact for both students and practices alike.
To speak to a member of the placement team please call 01480 422060.
Jessica Gilbert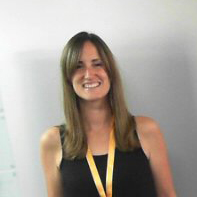 My name is Jess Gilbert and I am part of the Placement Team at the College of Animal Welfare. At University I studied English with Educational studies and have worked in many varying roles including Management, Sales and Administration. I have always had a keen interest in education and animal welfare, which brings me to my desired job here at the College!
My role is to source the placements for all Middlesex University BSc students, which is incredibly rewarding. I thoroughly enjoy speaking with people and building relationships both with my in house team and externally.
At home my husband and I have a gorgeous son called Leo, who joins our rescue Irish wolfhound mix dog called Max and rescue tabby cat, called Keela. In my spare time I am a keen runner, having recently completed the Forest and Moors Marathon finishing 3rd lady. My husband and I organise and run Godmanchester Running Club and are members of the Pollarding Society and Godmanchester Community Association. I am an avid artist and have recently found a passion for pet portraits. All of which keeps me very busy!
Karen Brightman

My name is Karen Brightman and I've been part of the placement team here at The College of Animal Welfare since 2009.
Sourcing placements for approximately 250 FdSc and Level 3 Diploma students certainly proves challenging! Watching a student grow into a confident qualified veterinary nurse is extremely rewarding – I can only wish that one day more training practices and clinical coaches will be able to support them on their journey too.
I live in a small village not far from Huntingdon along with my gorgeous staffie cross, Ruby, who is five years old and my close companion. I have three grown up daughters and have just recently become a proud grandparent to little Holly.
In the spare time I have, I thoroughly enjoy walking Ruby and socialising with my friends and family. Recently I joined a local petanque league with my work colleague.
Tania Vieira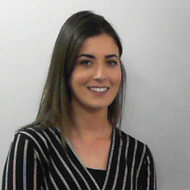 My name is Tania Vieira and I am part of the Placement Team at the College of Animal Welfare. Since graduating from University with my Psychology degree I have worked in customer service and mental health, gaining a wide range of knowledge and skills.
My main responsibility is to source placements for our Napier BSc Veterinary Nursing students and Edinburgh Level 3 Diploma Veterinary Nursing students. I enjoy the challenge of finding the best match between all our students and their placement practices.
Outside of work I enjoy socialising with family and friends. I have recently moved to Peterborough, which has kept me extremely busy organising the move. I hope to have pets of my own, preferably a Dachshund!