Our Placement Liaison Team are here to support you at each step of the way. With over 10 years of combined experience in sourcing placements for students, they can help find out the right student for your practice.
The team get to know all the students very well; being involved in the rigorous interviewing process before course places are offered, and staying in regular contact throughout their programme. This contact ensures they can provide a dedicated and informed point of contact for both students and practices alike.
To speak to Nadine or Karen please call 01480 422060.
Nadine Thomson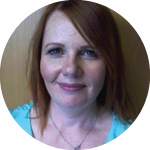 My name is Nadine Thomson and I am the Placement Liaison Manager at The College of Animal Welfare (CAW). Completing the National Certificate in Animal Care 25 years ago was just the start of my career with animals. Since then I have continued working in the animal care industry for many years including roles in veterinary practice, boarding kennels and being the supervisor at The National Animal Welfare Trust in Watford.
My main role at CAW is to source placements for both Level 3 Diploma student veterinary nurses and Middlesex BSc Veterinary Nursing students. Striving to find the perfect match for both practice and student for around 300 placements each academic year certainly keeps me busy!
Outside of work I love spending time with my family and our beautiful American Bulldog cross Daisy who is our fifth rescue dog. I'm an avid rugby fan and enjoy supporting my team, Saracens. I also enjoy walking and I can frequently be found getting my steps up to hit my 'Fitbit' goal!
Karen Brightman

My name is Karen Brightman and I've been part of the placement team here at The College of Animal Welfare since 2009.
Sourcing placements for approximately 250 FdSc and Level 3 Diploma students certainly proves challenging! Watching a student grow into a confident qualified veterinary nurse is extremely rewarding – I can only wish that one day more training practices and clinical coaches will be able to support them on their journey too.
I live in a small village not far from Huntingdon along with my gorgeous staffie cross, Ruby, who is five years old and my close companion. I have three grown up daughters and have just recently become a proud grandparent to little Holly.
In the spare time I have, I thoroughly enjoy walking Ruby and socialising with my friends and family. Recently I joined a local petanque league with my work colleague.
Hannah Fox
My name is Hannah Fox and I started at The College of Animal Welfare in 2013 as an Administrator before joining the Placement team in 2017. Although I am based at the Leeds centre of the college, I am originally from the south of England and moved up to Yorkshire before starting at the college. Thankfully my geographical knowledge of Yorkshire and the north has definitely improved over the years!
My main responsibility is to source placements for all our Leeds BSc Veterinary Nursing students, Leeds and Edinburgh Diploma Veterinary Nursing students and our Napier BSc Veterinary Nursing students, which definitely makes sure that I am never bored!
Outside of work I enjoy spending time with my husband and our slightly highly-strung, but very adorable, Bengal cross cat who definitely rules our home! I enjoy walking, socialising with friends and family and spending time in our garden, which we have recently renovated.
Hannah Taylor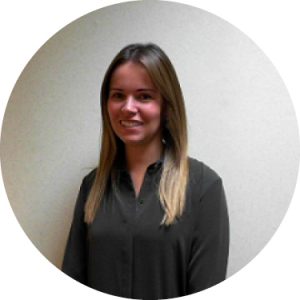 My name is Hannah Taylor and I am part of the Placement Team at The College of Animal Welfare.  I have worked in various roles in the animal care sector since I graduated from university, including working in both an animal charity and an equine and small animal veterinary hospital.
I source placements for our Middlesex BSc Degree students located in the Midlands and Southern regions and our Huntingdon Diploma students.  I have enjoyed developing working relationships with both students and practices and look forward to building on these relationships in the future.
My animal companions include a rescue cat (who I rehomed whilst working at the animal charity) and my leopard gecko lizard who has been with me since university.
In my spare time I enjoy socialising with my friends and family and trying to keep fit. My husband and I have recently started doing the couch to 5k which is (so far) going well!