Interview with Internal Quality Assurer (IQA), Danielle Lough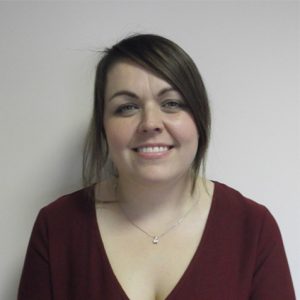 Why did you want to become an Internal Quality Assurer (IQA)?
I have only been doing this job role for around four months (January 2018). After being on maternity leave I decided that I wanted a new challenge and had a look at jobs available. As I have always really enjoyed working with students, I thought this would be a great opportunity for me to do this.
How did you get into it?
I heard about the job through an advertisement email and I read the job description. I thought that it is definitely something I would like to do and then just applied.
Any advice for studying and applying for the role?
Read the job role and ensure you fully understand what is expected, have a list of questions to bring to interview if you are unsure of anything. Having an understanding of the differences in degree and diploma veterinary nursing would be an advantage. Having prior experience with IQA would be advantageous also, however it's not essential as training is given.
What would you describe as a typical day?
It is a very varied work load which is nice and I guess there is not a typical day as such. My days can include answering student/practice queries via email or phone, travelling out to practices to do their annual audit visit or to see both degree and diploma students in practice. I am involved with the marking of student portfolios, auditing of NPL, observation of students and clinical coaches and moderation of exams. I also deliver clinical coach training and standardisation days. It is nice to be involved in a variety of different things as it makes for a more interesting day.
What is your favourite thing about your job?
The reward of seeing students do well out in placement. I enjoy the challenge of helping them through their studies. It is nice to get out and about on the road to see different practices, the facilities they offer and how things are done differently everywhere.
What is your least favourite thing about your job?
I have not really found anything so far that I dislike. I am really enjoying my job role. Presenting clinical coach training and standardisation is an area that I feel least confident. The confidence will come with time however I'm sure, as I have only done this once so far. I have arranged to observe this from our other centres however to help me with this.
Have you had any unusual experiences within the role?
Not so far, I feel everything is going well!
What are the benefits of being an IQA?
It allows you to expand your knowledge of the RVN course and NPL. It allows you to travel and visit different practices and build a relationship with them, which is nice.
Is there anything you wish you had known before hand?
Not really!
Any top tips for the role?
Be willing to travel. Have an open mind about the different styles/learning styles of students and that they are all different and all may need a different approach. Be willing to learn, as there is a lot to take in with the job role.
What opportunities are open to you once you become an IQA?
There are further training courses that can be done such as mentoring courses and internal quality assurance training.
Find out more…
If you are interested in becoming an IQA and would like to experience first-hand 'a day in the life of' we can help you by arranging a 'shadow day'! That way, you can see how the day develops from start to finish, see what the role involves and get more an idea of if it is for you. Please contact our HR team on 01480 422060 / jobs@caw.ac.uk.
How do I apply?
If you enquiring in response to a job advertisement please follow the contact instructions noted against each individual vacancy. View our current job vacancies here.